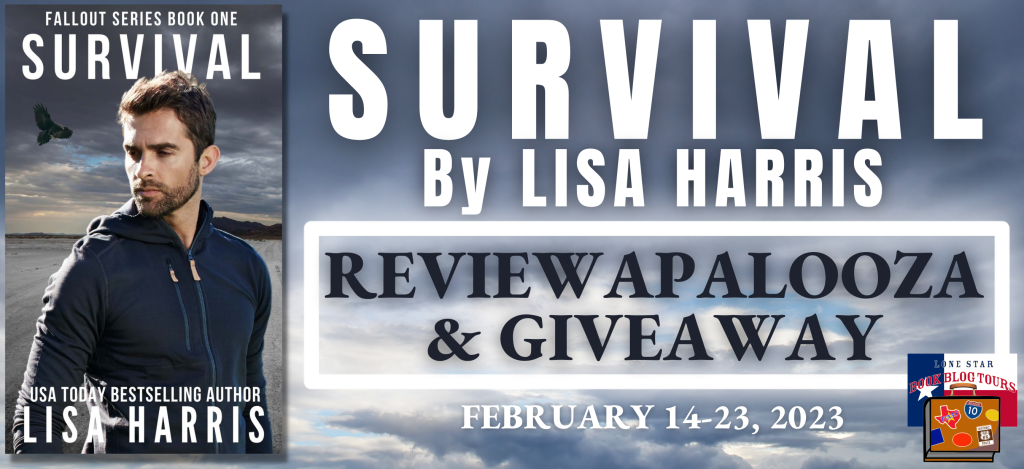 SCROLL DOWN FOR GIVEAWAY!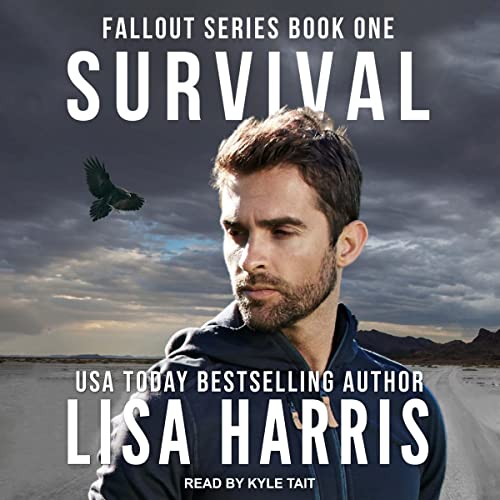 In today's world, law enforcement agencies across the country rely on forensic tools, DNA testing, and crime labs. But what if that technology was suddenly no longer available? No one in the small, west Texas town of Shadow Ridge knows what took down the power grid, or when it's going to be back up, but everyone knows exactly where they were the moment it went down. And now, with no electricity, no internet, and no modern technology, the men and women responsible for keeping the town safe are going to have to learn how to fight crime all over again.
When one of the men in charge of storing food for the town of Shadow Ridge is found murdered execution style, it's up to Jace McQuaid to find the killer. What he discovers is a group of organized raiders who are stealing supplies and selling them on the black market—and the survival of the town depends on stopping them.
Morgan Addison's estranged brother, Ricky, shows up at her house demanding weapons and confirming her fears that he's a part of the outlaws. Tensions are raised further when Ricky kidnaps her son to ensure his safe passage out of town. Jace must find a way to save Noah and ensure the survival of Shadow Ridge.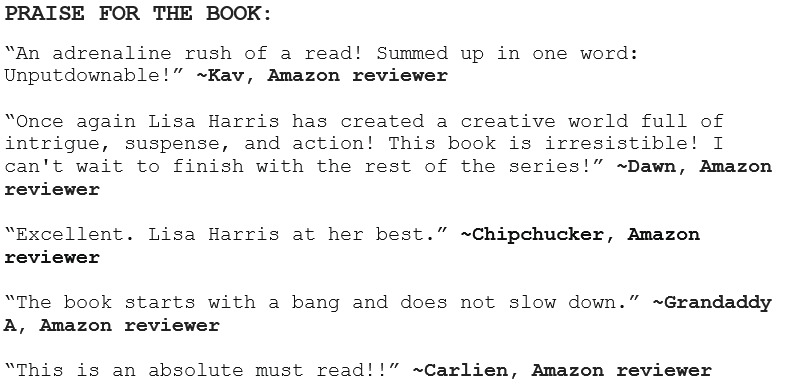 Lisa Harris explores the changes a small town makes when an unexpected and unexplained event takes it off the grid—No Internet, airplanes, gasoline, phone services, or electricity. Shadow Ridge, located in west Texas, was isolated before the world changed. A year later, they find ways to pull together to grow food, deliver medical care, educate their youngsters, and shift priorities on what is essential.
Jace left his military career and returned to Shadow Ridge to celebrate his parents' anniversary. He lost his mother to an accident on the day connectivity stopped. His father, the town sheriff, got severely injured by thieves he pursued into the surrounding hills the day before the planned celebration. Jace takes on the role of the police chief, sharing the work with his brother, Levi.
Morgan Addison, a recent widow due to a power outage, is raising her six-year-old son, Noah. Noah finds a man in the community warehouse dead. It takes Jace and his sister Hope, the town doctor, to work with him to get the details. With his family's help, Jace finds new ways to discover a killer and prove the case.
Jace's sense of honor, humility, a strong sense of duty, and a love of family makes him try to be everything to everyone. He shows his concern by helping those in need. The events that caused his resignation from his military career haunt his dreams because he believes he let his team down. Jace is the type of man one wants in their community.
The unique premise delivers a perspective on our world and reactions following a catastrophe—the good, bad, and greedy sides. The descriptions of the people, buildings, activities, and countryside come alive in Survival. Rather than get beaten by the uncontrollable, community members learn to pull together. They also discover that their deep-seated faith can bring comfort to their lives.
The narration by Kyle Tait is flawless. His voice adds dimension to Jace and pulls out the emotion in each scene with perfect pauses and ideal intonation. His velvety voice delivered individual tones to identify each character, like distinctive colors of the rainbow. The talent of this voice actor made listening to a nearly non-stop activity—a sensational story narrated unforgettably. I highly recommend this to those who enjoy exciting characters in unusual situations that rise to the occasion. I can't wait for the next book in this series.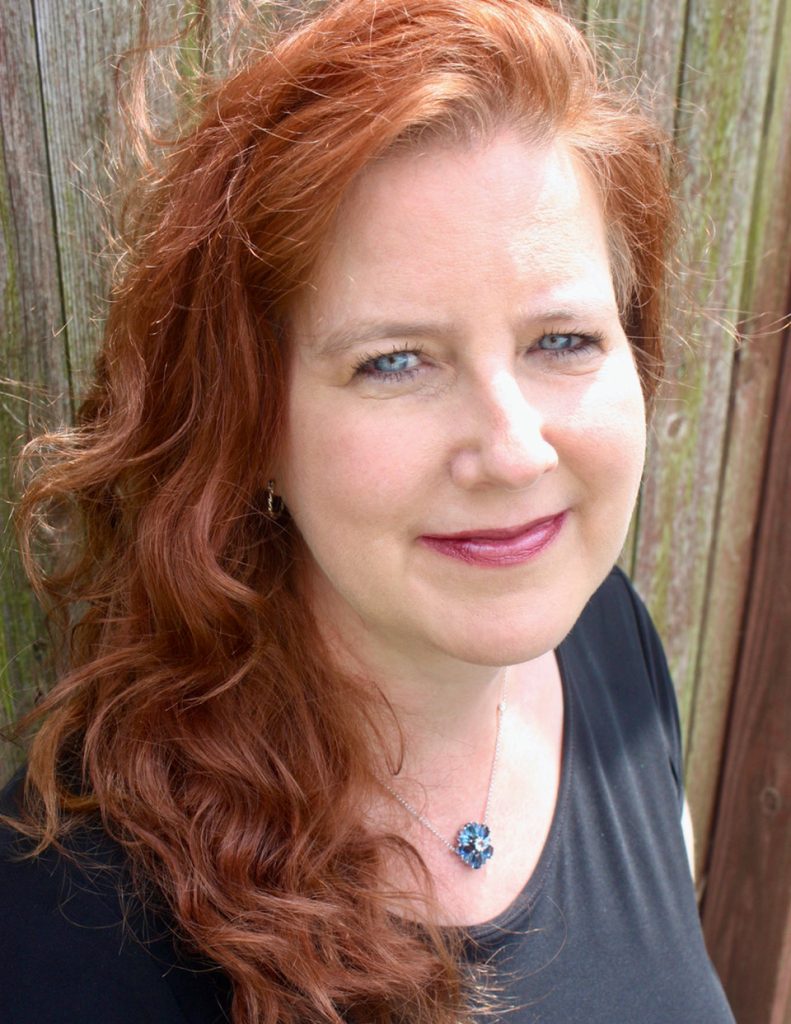 LISA HARRIS is a USA Today bestselling author, a Christy Award finalist for Blood Ransom, Vendetta, and Port of Origin, Christy Award winner for Dangerous Passage, and the winner of the Best Inspirational Suspense Novel for 2011 (Blood Covenant) and 2015 (Vendetta) from Romantic Times. She has fifty plus novels and novellas in print. She and her husband currently live in Texas.
| Facebook | Instagram | Twitter | Website | Goodreads | Amazon |


What would you miss most if the grid went down? While not as essential as toilet paper or air-conditioning during a Texas summer, I think the McQuaid heroines from this series would love a bit of self-care—and so would I. – Author Lisa Harris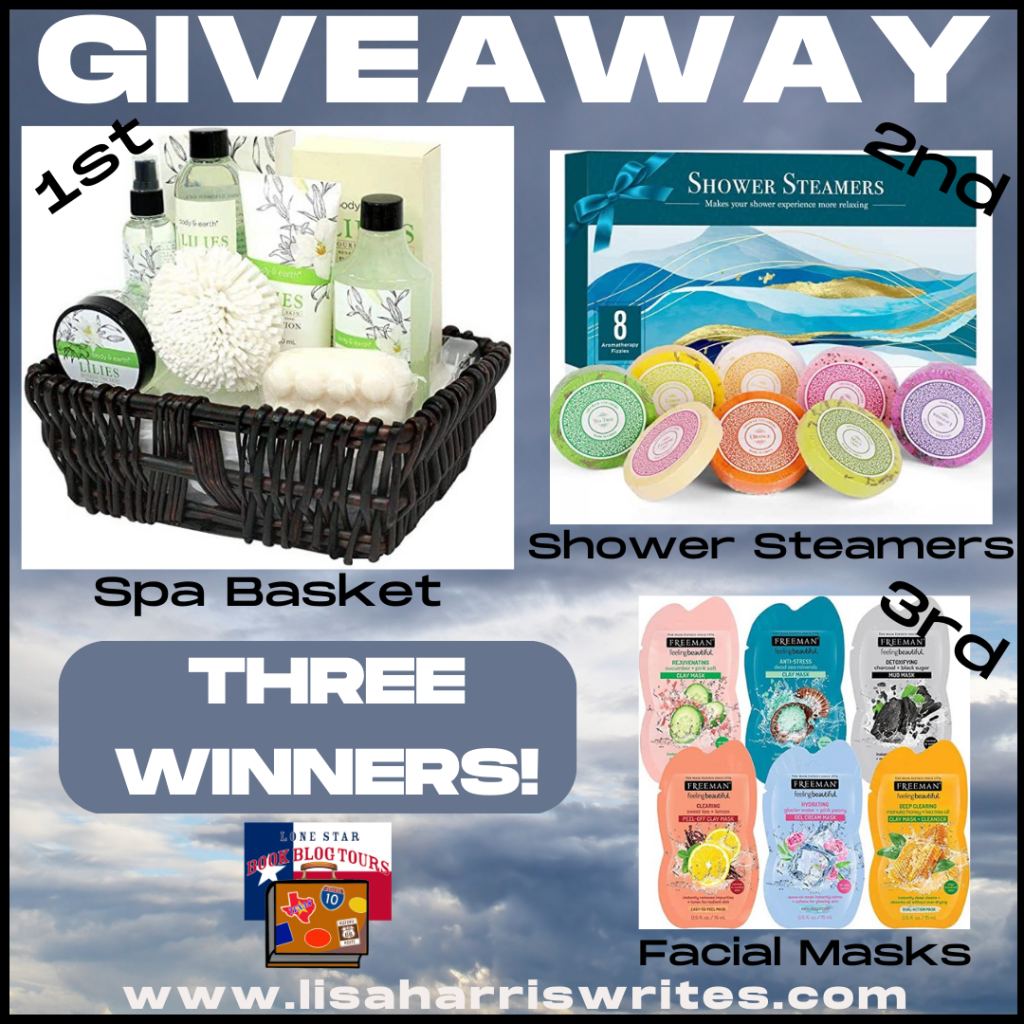 a Rafflecopter giveaway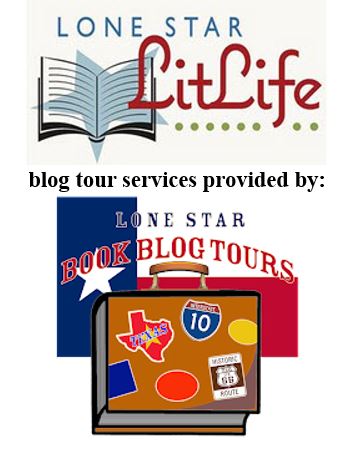 Related Content: