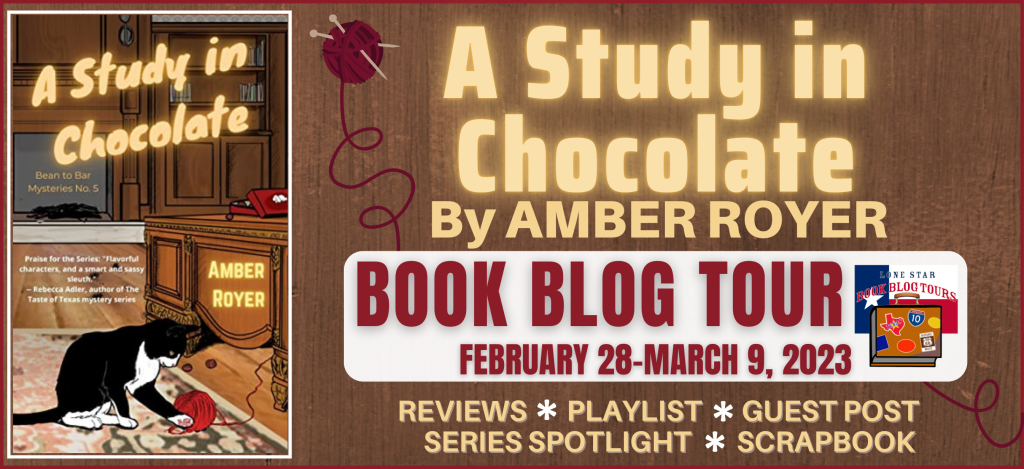 Scroll down for Giveaway!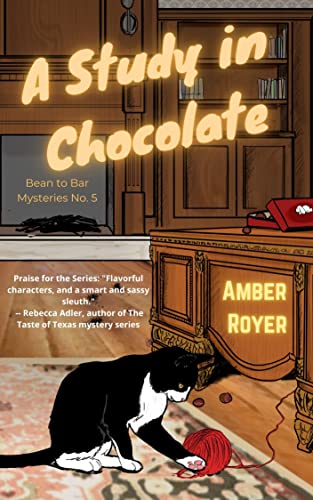 Felicity Koerber's bean to bar chocolate shop on Galveston's historic Strand is expanding, as it has become a gathering spot for the community, despite having been the scene of multiple murders. Artists she met while doing a chocolate sculpture are now working out of the shop. So when Felicity is invited to tea by an eccentric art collector, she's intrigued, especially when she gets asked to pose for a portrait done with chocolate on chocolate. Only, where there is a murder the next day at the same historic house where the tea was held, one of Felicity's artist friends becomes the main suspect.
When the killer threatens that unless Felicity unravels the murder, one of her two love interests will be the next victim, she finds herself unwittingly at the center of a puzzle with a Sherlock Holmes-obsessed murderer who wants to be the next Moriarty – and wants to cast Felicity as Sherlock.
Felicity starts finding unexpected connections between her friends and acquaintances and must deal with the idea that someone who knows her is a murderer. At the same time, she has to keep her business running, despite construction dust and unruly customers – and an unexpected order for thousands of truffles.
Satchmo the retired police-dog-turned-therapy dog returns to help her sniff out a few clues, and the kidnapping of Ruffles, the quirky artist's cat, helps lead Felicity into the puzzle. Can Felicity solve it in time to protect the people she cares about from becoming additional victims?
CLICK TO PURCHASE!
│ Amazon│ Barnes and Noble │Kobo│



Amber Royer continues the Bean to Bar Mysteries with her latest Felicity Koerber whodunit. Galveston Island's Historic Strand District offers the perfect setting for delicious secrets when Felicity secures an invite to Wobble House. Mitch, the host of the tea, surprises Felicity with an unexpected request to pose for painting on a chocolate slab. He suggests this as a cover if she solves the mystery of who threatened him with a message on the wall—she deflects the offer.
The character descriptions get expertly teased out, with Felicity still on the fence deciding between Arlo and Logan proposals. Each of these men has exciting and appealing qualities. Felicity's friend Autumn thinks Arlo is the right choice. Will Felicity decide by Autumn's marriage which man to have as her official boyfriend, now that they are both groomsmen? The bakers, tea party guests, and friends are essential to this tale. Each supporting character holds distinctive traits and personalities, adding to the suspense. When Mitch gets murdered, Logan and Arlo offer to help Felicity uncover the guilty party. The suspense ramps up as more mystery related to an old book comes to light.
Ms. Royer writes to appeal to each of the five senses in this page-turner—it smells like we're submerged in chocolate, my favorite imagery. The unexpected gong of the doorbell startled guests. The myriad of threads sends readers first toward one suspect, then another as the secrets of people and Wobble House get revealed. When you discover the killer, you'll realize the clues were there for your mind to find. I highly recommend this cozy mystery and suggest a glass of wine and rich dark chocolate while you read.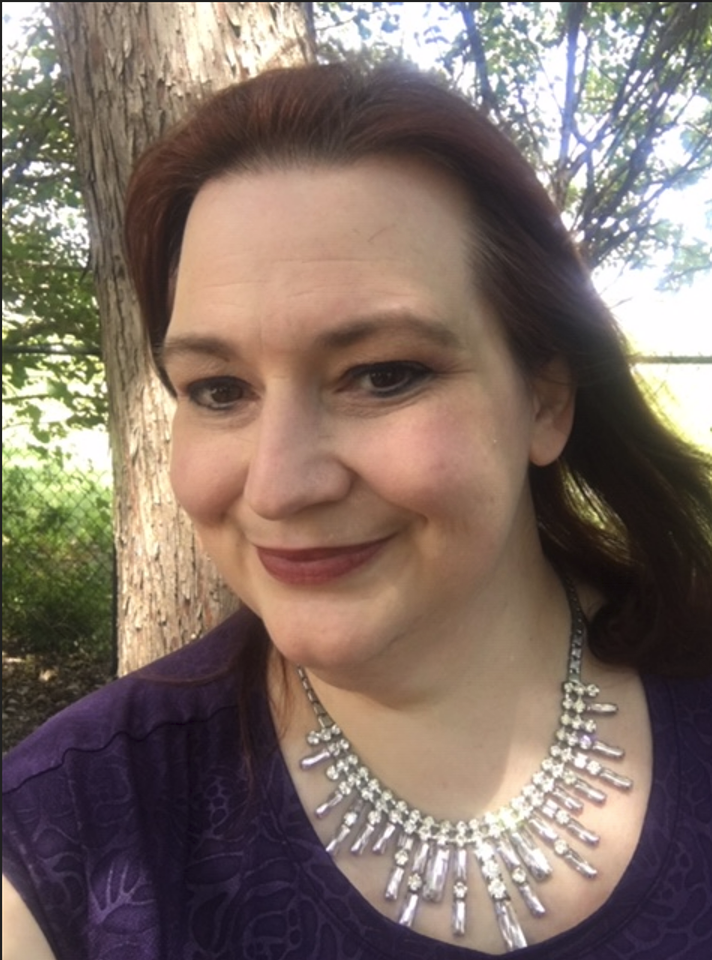 Amber Royer writes the Chocoverse comic telenovela-style foodie-inspired space opera series and the Bean to Bar Mysteries. She is also the author of Story Like a Journalist: A Workbook for Novelists, which boils down her writing knowledge into an actionable plan involving over 100 worksheets to build a comprehensive story plan for your novel. She also teaches creative writing and is an author coach.
Amber and her husband live in the DFW Area, where you can often find them hiking or taking landscape/architecture/wildlife photographs. If you are very nice to Amber, she might make you cupcakes. Chocolate cupcakes, of course! Amber blogs about creative writing technique and all things chocolate.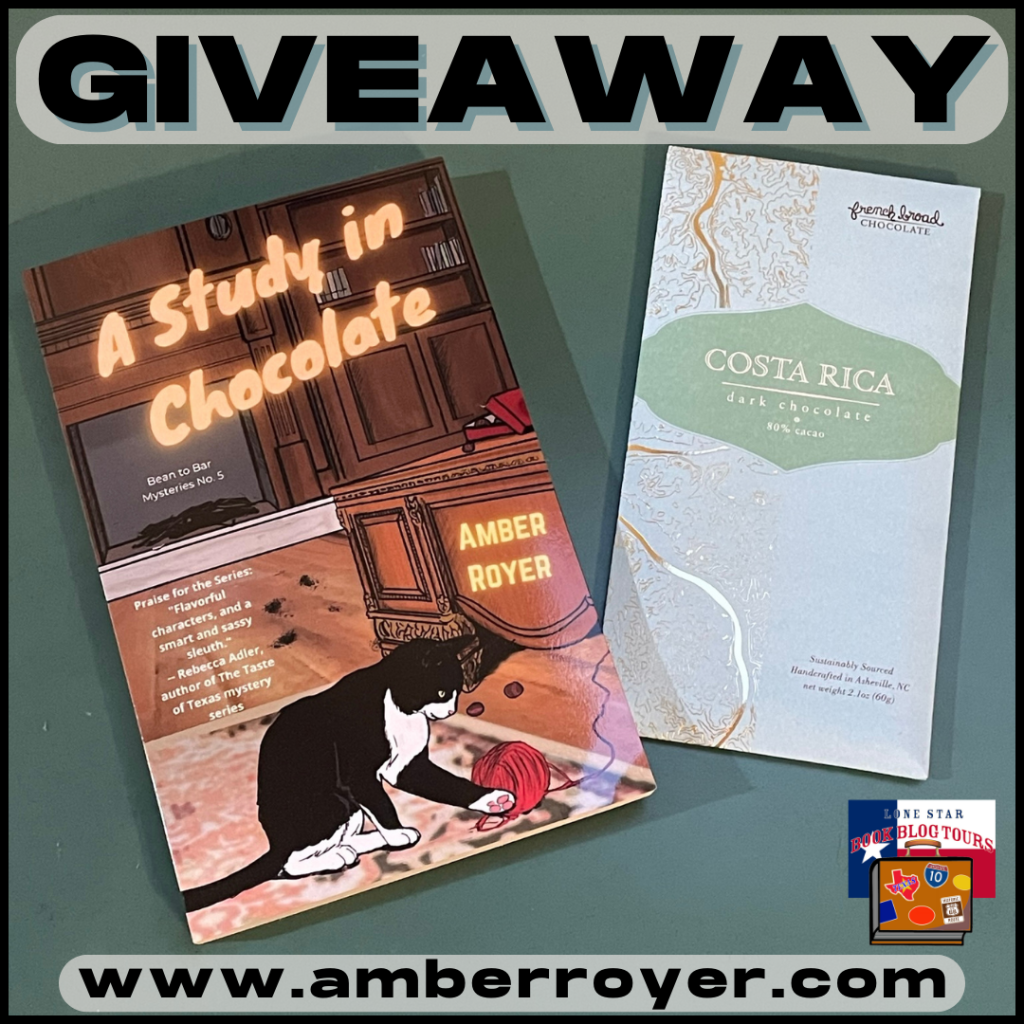 a Rafflecopter giveaway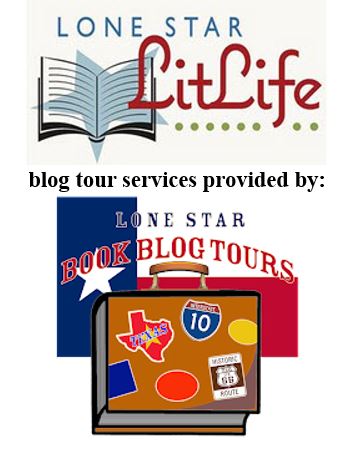 Related Content: