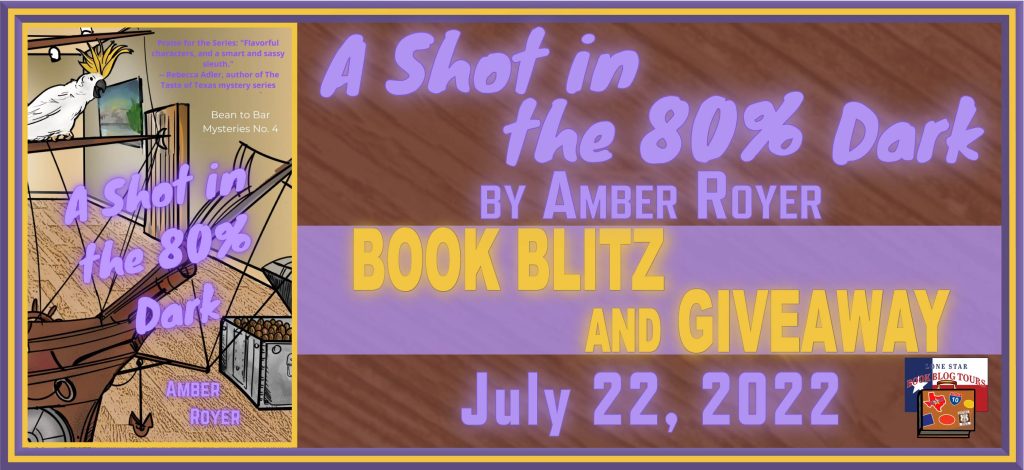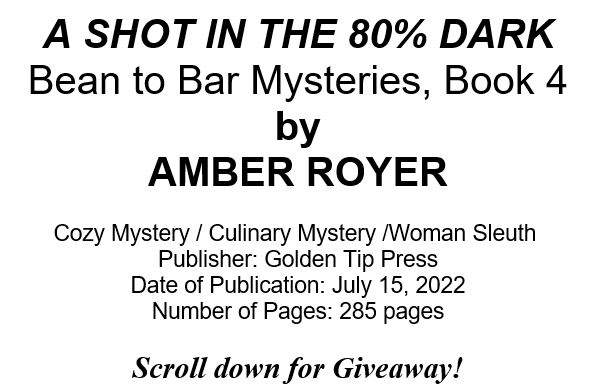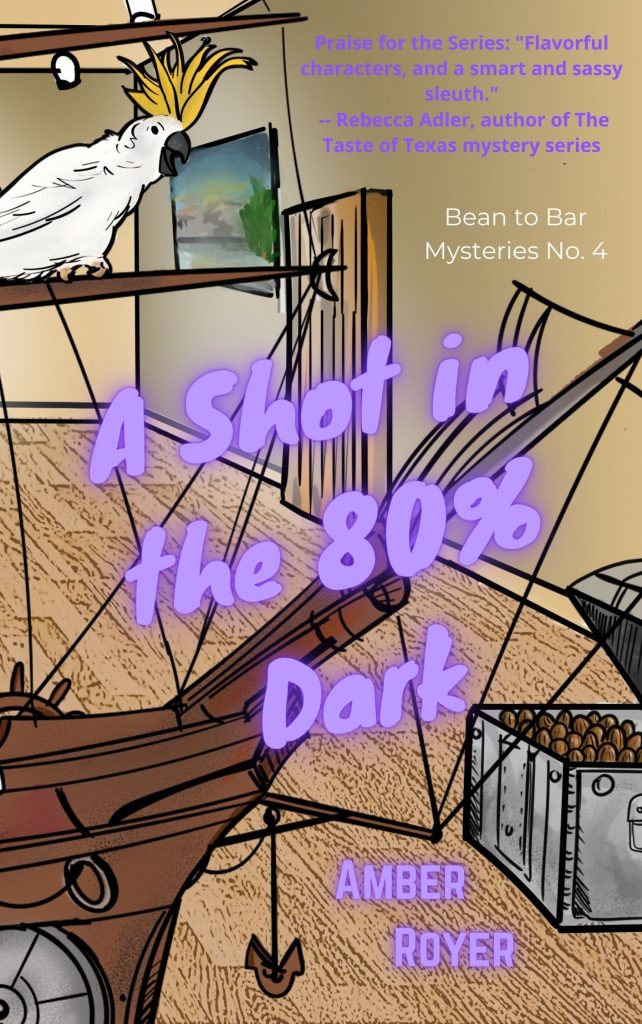 Felicity Koerber's bean to bar chocolate shop is thriving. Despite everything she's been through with the murders she's helped solve, Felicity is ready to take on new challenges. So when a local museum offers her a contract to create a chocolate replica of a gigantic sailing ship sculpture for a gala celebrating Galveston's history, she jumps at the chance to combine chocolate-crafting with art.
The project is fun – right up until there's not just one but two dead artists on the scene, and Felicity has to change gears back to detective. Logan, Felicity's business partner and previous bodyguard, and Arlo, Felicity's ex who is now the cop investigating the case, are split on which victim they think was actually the intended one. Felicity may have to take some chances, both emotionally and in luring out a killer, to determine the truth. Can she find out how Galveston's history relates to the murders, unmask a killer, and prepare 2,000 chocolate desserts for the gala all at the same time?
CLICK TO PURCHASE!




I instantly immersed myself into the world of Felicity Koerber, created by Author Amber Royer. The mystery uses a delicious recipe of chocolate sculpting, an artistic bird, and a grumpy museum matron to set the stage. I appreciate how the author masterfully makes an awesome stand-alone as the fourth book in the Bean to Bar Mysteries. 
The character development is stellar, with Felicity as the winner, but I thought Mrs. Cook was different yet believable in her role. She is a character as a reader I almost liked, yet she's as helpful to Felicity with the project. Renoir, the bird, is another character inserted into the storyline. His conversations highlight the foretelling aspects of this tale.
I found this a deliciously complex story that teaches readers on several levels about cooking, pirates, and history, keeping them and keeps them engaged to the yummy end. The love triangle is present but not ready for resolution, but more investigation. Felicity logically deduces the clues while bouncing information off Arlo and Logan. The twists and turns take readers down several avenues to sweet stops.
I recommend this easy read to fans of cozy mysteries and those who like lively banter, fun conversation, and tasty outcomes. I'm ready to jump into more of this series and works by Amber Royer.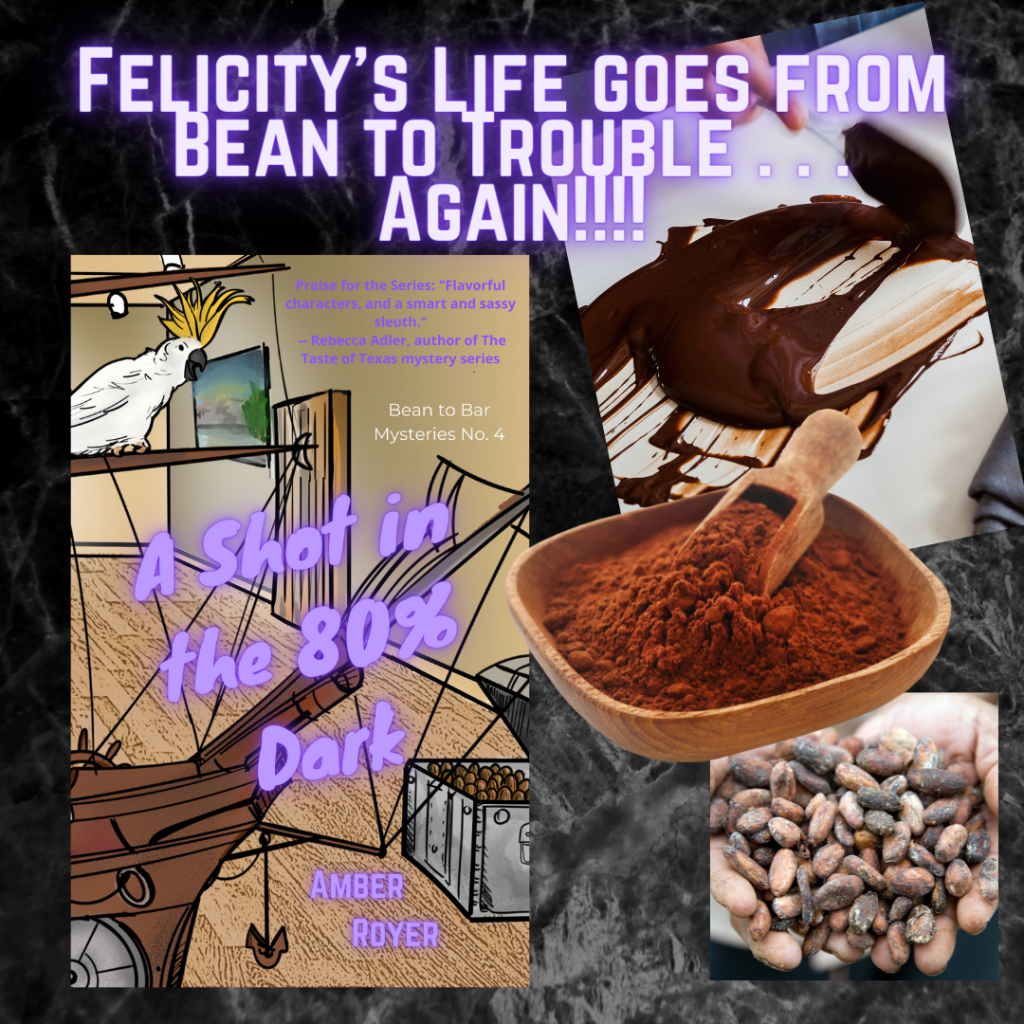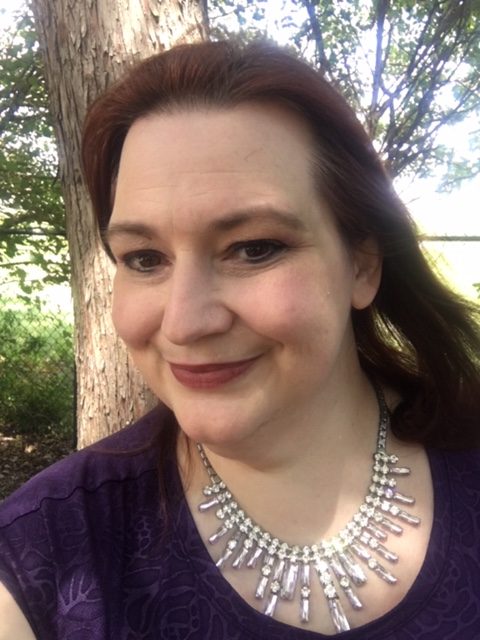 Amber Royer writes the Chocoverse comic telenovela-style foodie-inspired space opera series and the Bean to Bar Mysteries. She is also the author of Story Like a Journalist: a Workbook for Novelists, which boils down her writing knowledge into an actionable plan involving over 100 worksheets to build a comprehensive story plan for your novel. She also teaches creative writing and is an author coach.
Amber and her husband live in the DFW Area, where you can often find them hiking or taking landscape/architecture/wildlife photographs. If you are very nice to Amber, she might make you cupcakes. Chocolate cupcakes, of course! Amber blogs about creative writing technique and all things chocolate.
************************************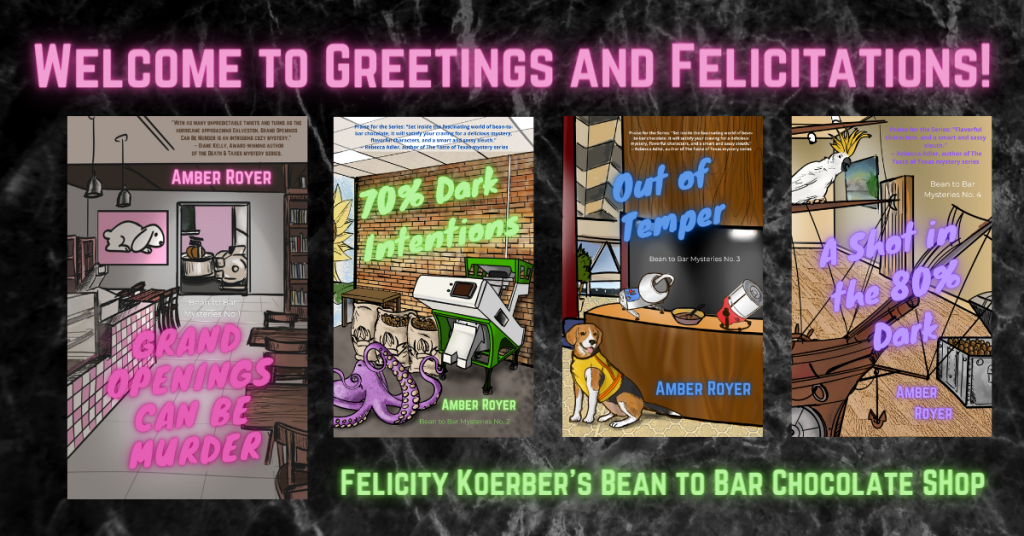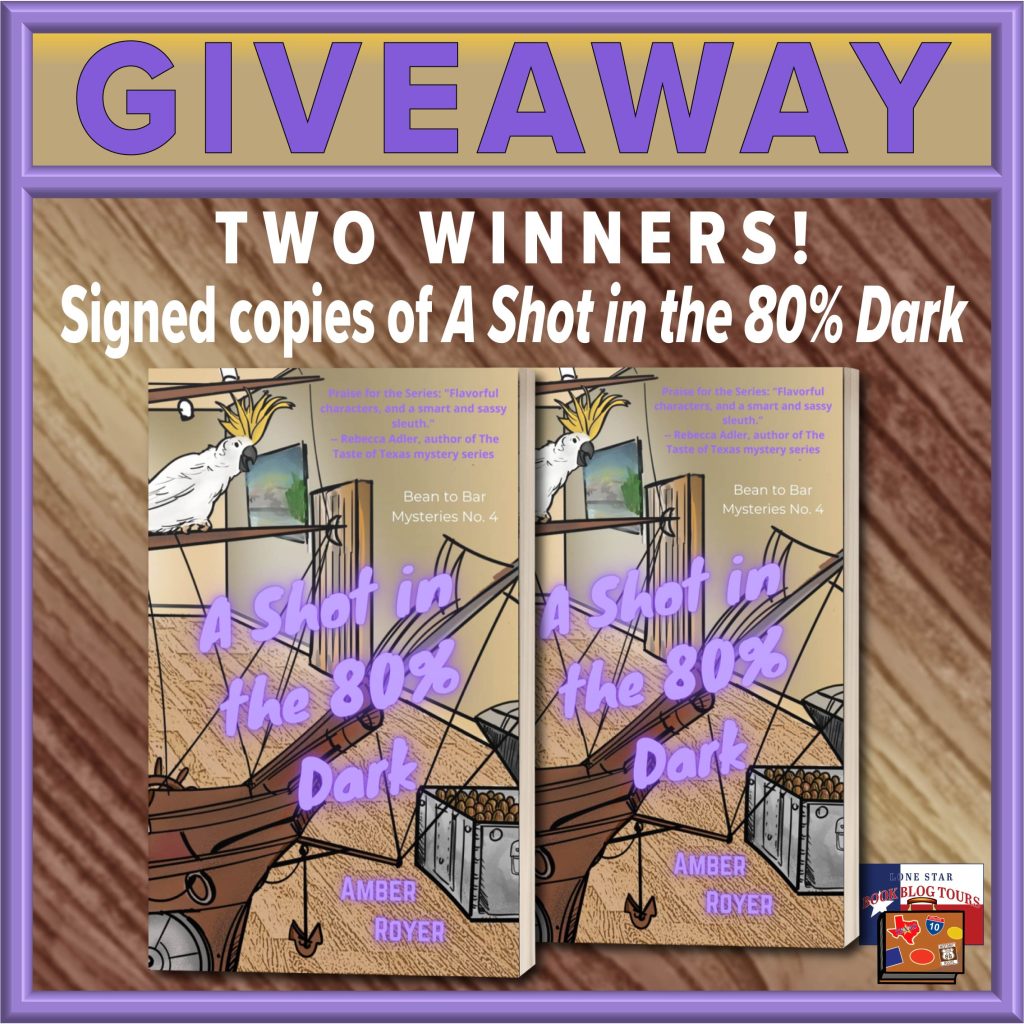 a Rafflecopter giveaway
CLICK TO VISIT THE LONE STAR LITERARY LIFE TOUR PAGE
FOR PARTICIPATING BLOGS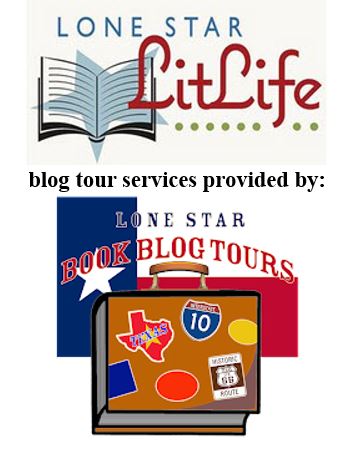 Related Content: