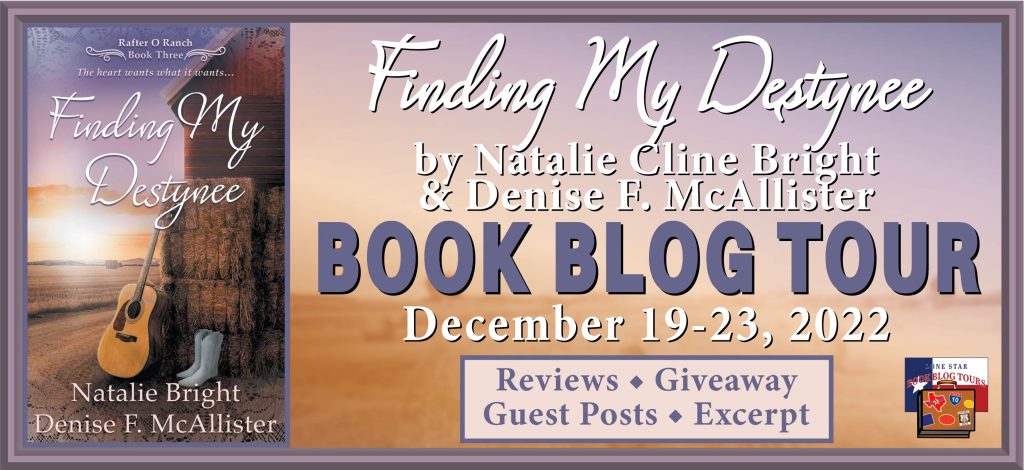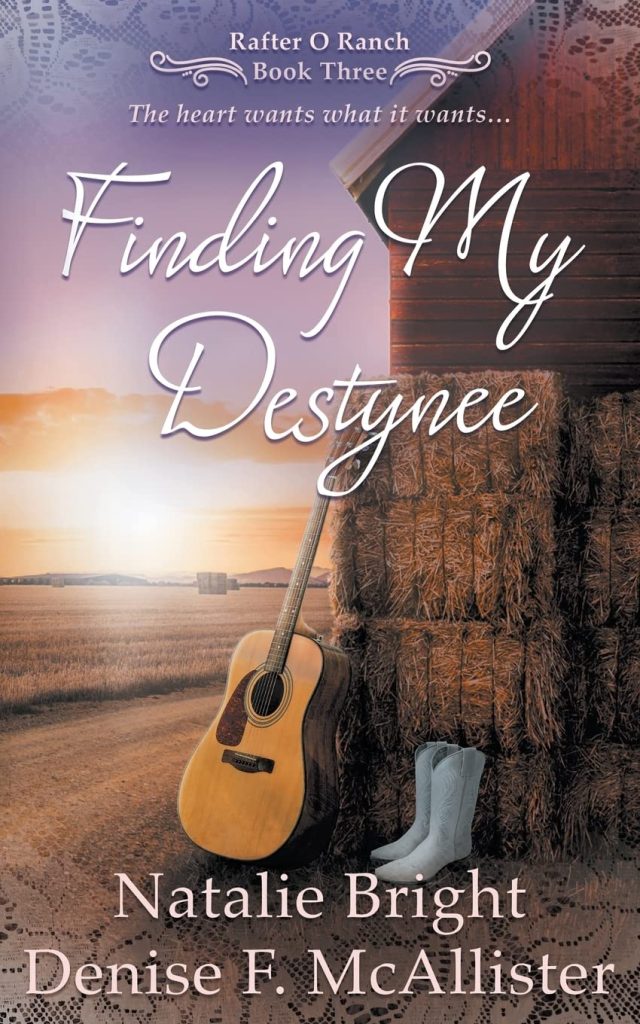 True heart's desire cannot be ignored.
Destynee Olsen has always done what her mother asked, but the road to stardom could mean leaving behind a piece of her heart.
Travis Olsen tries desperately to honor his vow to support his wife. Watching their son grow up without a mother is asking too much and his resentment builds. A marriage alone and single parenting is not what he signed up for.
The line has been drawn between a woman who has been told that her destiny to be a star is more important than she is and a cowboy who refuses to destroy his wife's dream. Destynee and Travis have to decide what's important. Can they discover the life they were meant to have at the risk of denying their own hearts?
PRAISE FROM AMAZON REVIEWERS:
"The dialog brings the story to life, and the stage scenes are intriguing and vivid as Destynee decides just how much fame is worth, and the cost to her heart and family."
"…an emotional read about a young couple, each trying to survive their marriage. The storyline brings heartache, forgiveness, and reconciliation as God works to bring peace and contentment back to their marriage."
"Another great read with excellent characters."
CLICK TO PURCHASE!
| Amazon | Barnes & Noble | Book Depository | Indigo |


Bright and McAllister team together in this Western Christian Romance set during the Christmas season. Travis Olson and his young wife Destynee have a young son, Wyatt. Destynee has the voice of an angel and a mother, Julee Rae, who demands success through her daughter. Music, along with fame and fortune, is her mother's entire focus—family notwithstanding.
Travis loves and wants to support his talented wife. The Olson family helps Travis and his son to overcome feeling abandoned when Destynee finds she cannot say no to her mother. Without her by his side, he slides down a dark hole.
The character development shows the changes that occur when a young family is separated. An unexpected injury to Travis's father reminds the young man of the value of family. The silent undermining of Julee Rae extends to every aspect of Destynee's career and life.
Travis thinks Destynee's distance is her choice. His family pushes him to decide what he wants and how best to achieve it. When Destynee realizes the distance between them is nearly too far to travel, she must rethink her goals. Her voice, creative songs, and faith are reviewed and turned over to help her find her direction.
Young Wyatt is a delightful character. His interactions with animals and people remind readers of the resiliency of the young with their clear grasp of love. The story has twists and turns that keep the reader engaged. Faith guides the young couple on the journey of their lives and family. Readers will be surprised at the challenges and their choices. This book deserves a look for Western romance fans, and don't forget the rest of the series.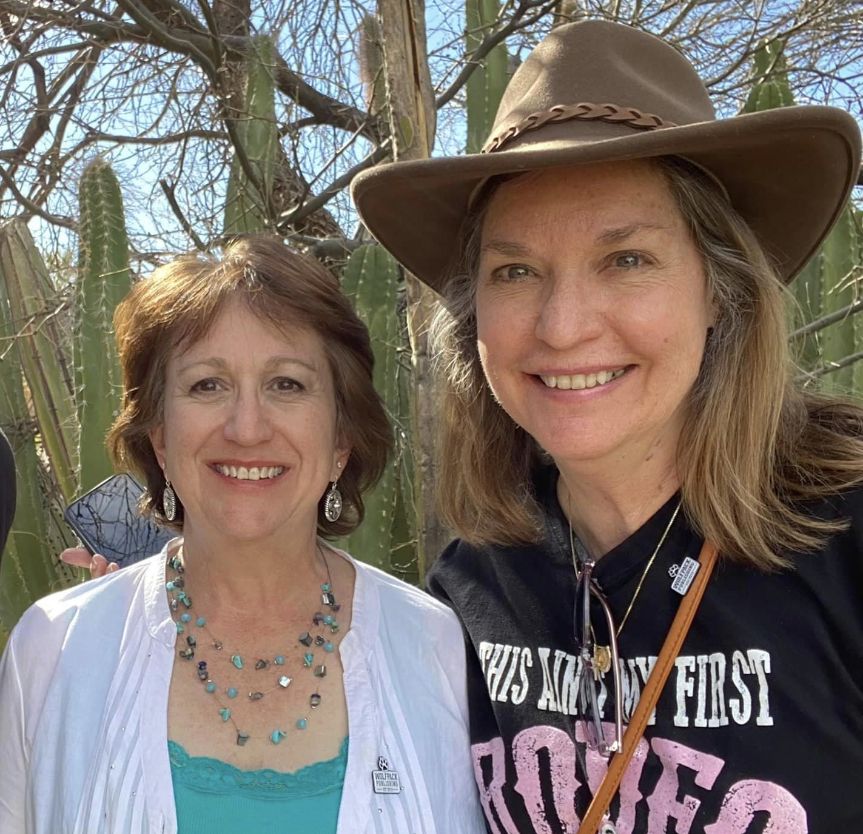 Texas author Natalie Bright writes novels for kids and adults that combine her passion of the American West with a small-town vibe. She calls the wide-open land and endless sky of the Texas Panhandle home, which inspires her work. Her co-author is a Georgia writer and editor. Denise F. McAllister credits a love of horseback riding and 15 years in equestrian showmanship for her heartfelt connection to all things western.
Natalie's Social Media & Author Pages
| Website | Amazon | Facebook | Pinterest |
| Twitter | Instagram | Goodreads | BookBub | LinkedIn |
Denise's Social Media & Author Pages
| Website | Facebook | Goodreads | Amazon |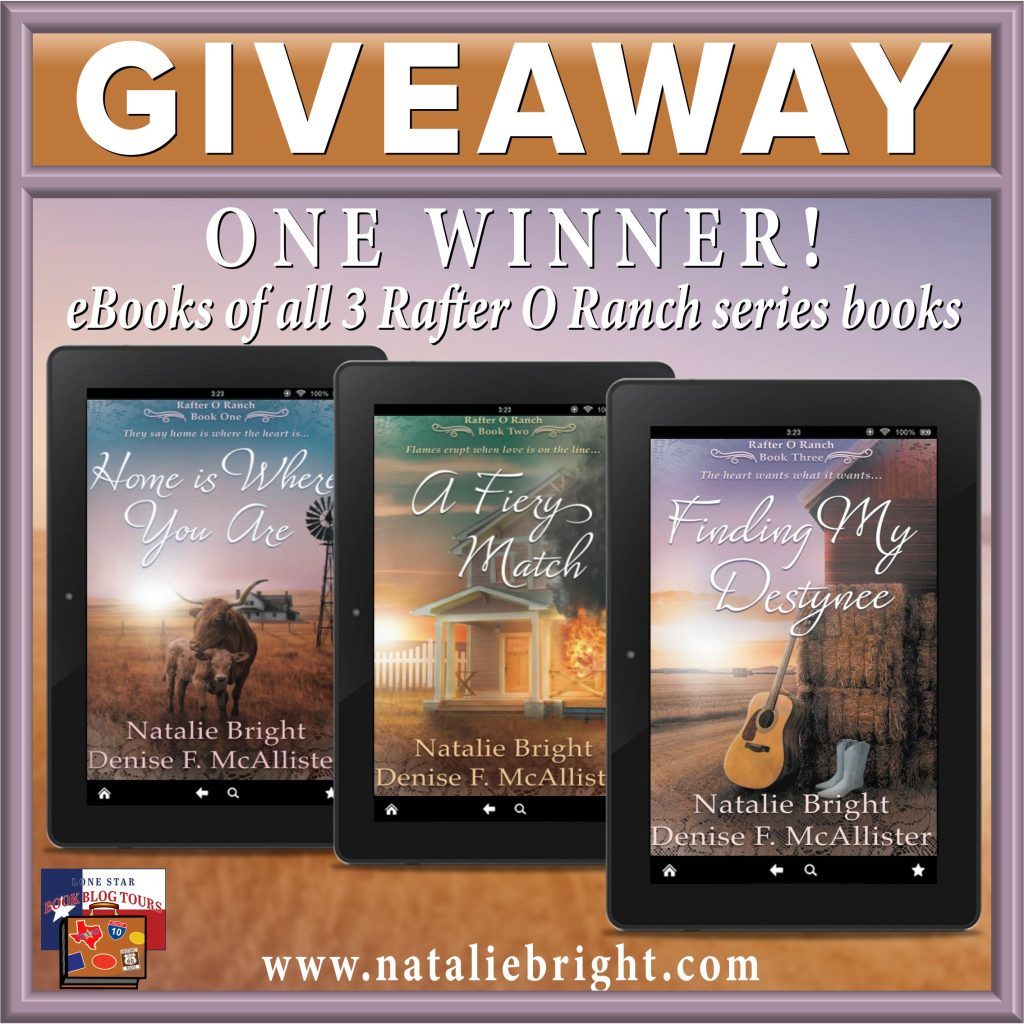 a Rafflecopter giveaway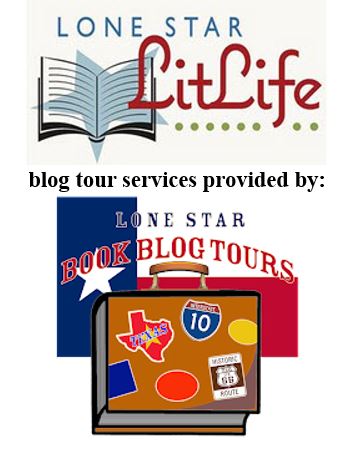 Related Content: