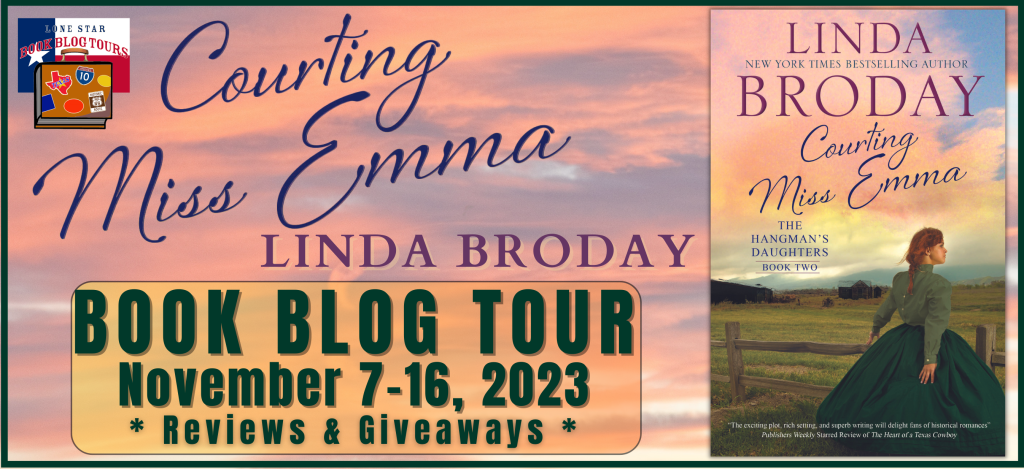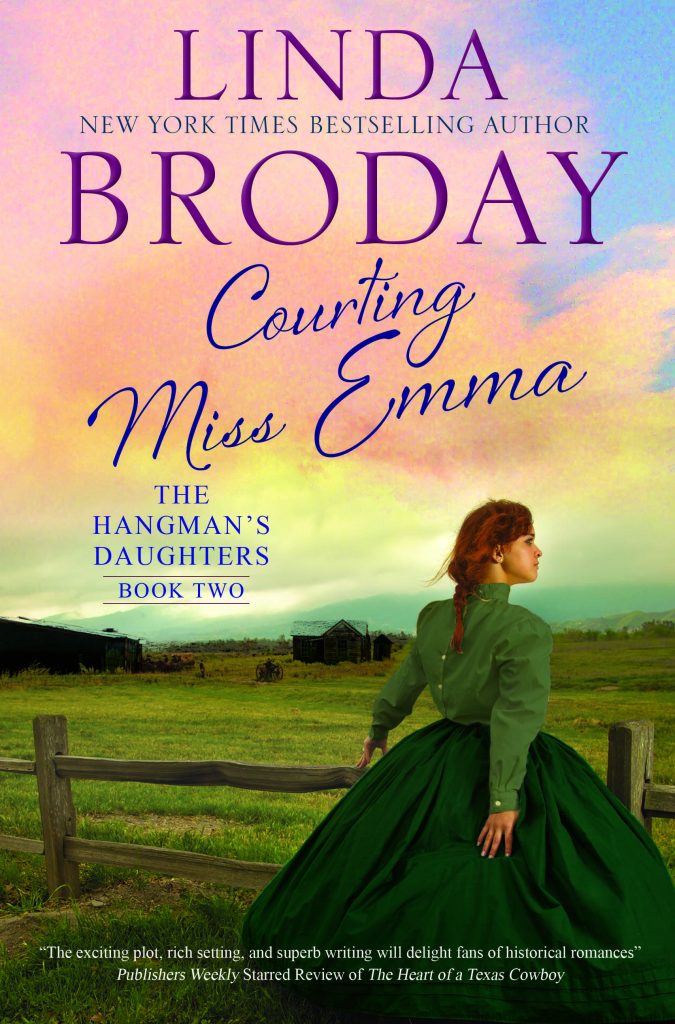 Texas 1868. Emma Taggart has finally found a place to belong – setting up Heaven's Door orphanage with her sister Maura was a new beginning for her – and one she will do anything to protect.
When guarded ex-army man Stone Landry buys the neighboring land and moves in – camels and all – Emma's world changes forever. He is an infuriating man who instantly gets under her skin – in ways she never dreamed possible, and despite herself, Emma starts to wonder if, just maybe, he is man enough to take on a Hangman's daughter . . . But their newfound connection is quickly tested by violent night raids, kidnappings, and underhand tricks by powerful rancher Zeke Parker, who is intent on running them out of town and taking the land he deems to be his. Can Emma find enough courage to trust in Stone to give her the life, the family, she's always dreamed of?



Linda Broday is known for capturing readers and holding them with endearing characters set in the historic West. In her latest book, Courting Miss Emma, Emma Taggart is portrayed as a tough, no-nonsense woman in 1868 Texas doing her best to care for orphans with the help of a handful of French nuns, friends, and sisters. Local townsfolk look down their noses at the Taggart girls, ridiculing and demeaning them whenever possible. When Emma moves the children into an abandoned mission, creating Heaven's Door Orphanage, leaders in the town look for a way to force them and others they feel are squatters out of the county, preferably pushing up daisies.
Emma feels this is her lot in life as a hangman's daughter, and these children fill a void she will never reveal to any man. When a missing child, Amos, has everyone combing the countryside, praying for his safe return. Rich, vivid descriptions bring the untamed lands and living conditions into focus. A new neighbor, Stone, brings the child and criticizes Emma's caretaking abilities, which infuriates her. The humorous banter shows neither will move an inch in their convictions. Any attraction to Stone is erased by his pigheaded rudeness and lack of understanding. The camels he brought with him when he left the army become an irresistible magnet for the children. Can these neighbors find common ground?
Non-stop action and adventure are delivered as these people carve a life from the land. Fighting bias and hate is nothing new, but the attacks take on an unexpected meanness. Emma and Stone realize they can survive if they join forces. Neither of them could foresee what the future would bring. Fans of romantic Westerns will enjoy the realistic colloquial dialogue befitting the times and reimagine the struggles of those who settled in Texas. A fabulous addition to The Hangman's Daughters Series, Courting Miss Emma makes a great read no one should miss. A winner, Miss Broday, thank you.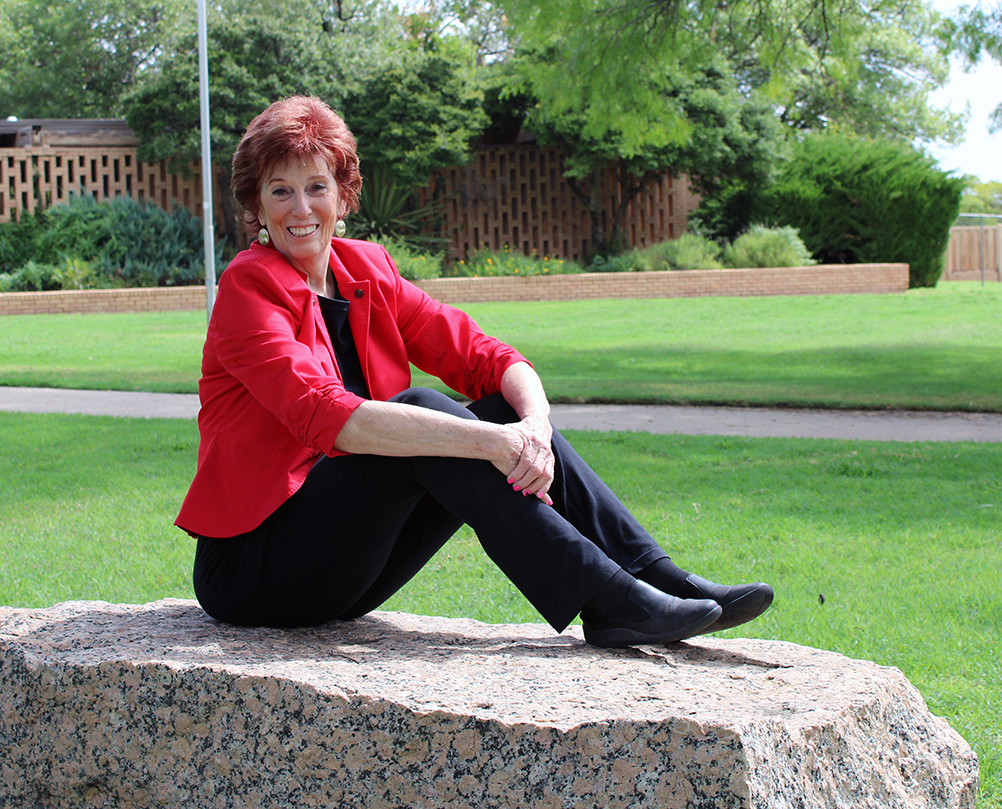 a New York Times and USA Today bestselling author of western romance novels and short stories. Watching TV westerns during my youth fed my love of cowboys and the old West and they still do. On a still day, I can often hear the voices of American Indians, Comancheros, and early cowboys whispering in the breeze here on the high West Texas plains. We refer to this land as "cowboy" country and men here still ride the range just as cowboys of old. My stories focus on family life and almost all have children.
WEBSITE ◆ FACEBOOK ◆ X (TWITTER)
PINTEREST ◆ GOODREADS ◆ BOOKBUB ◆ AMAZON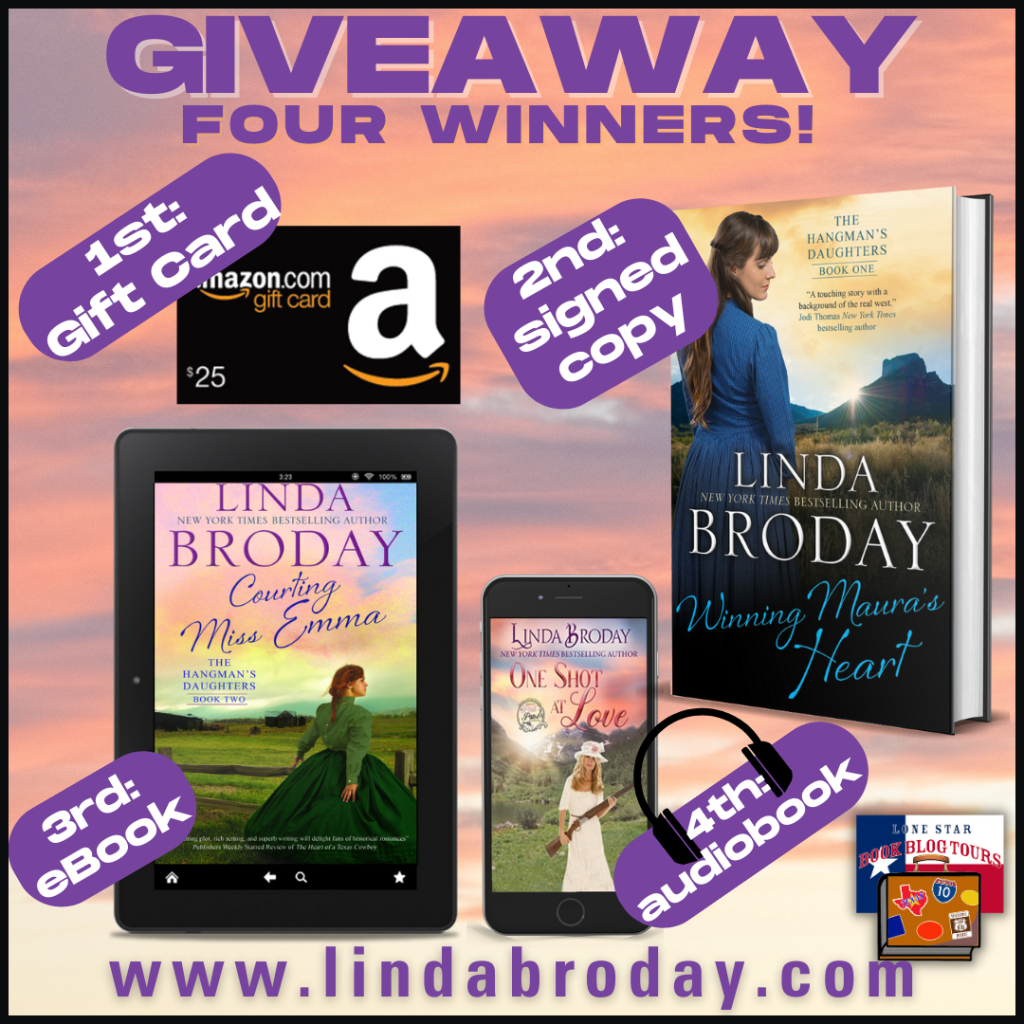 a Rafflecopter giveaway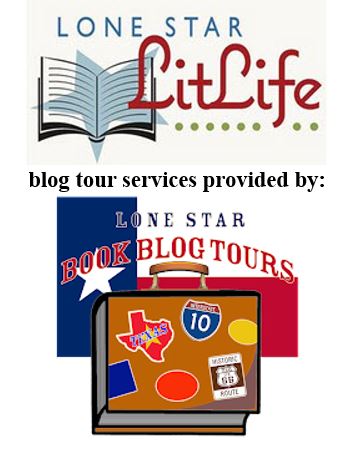 Related Content: