Thank you for dropping by today. I have the good fortune of welcoming Karen Black. Karen is here to share her thoughts on 2021. Please read what she has to say and I invite you to leave a comment. Take care, Rox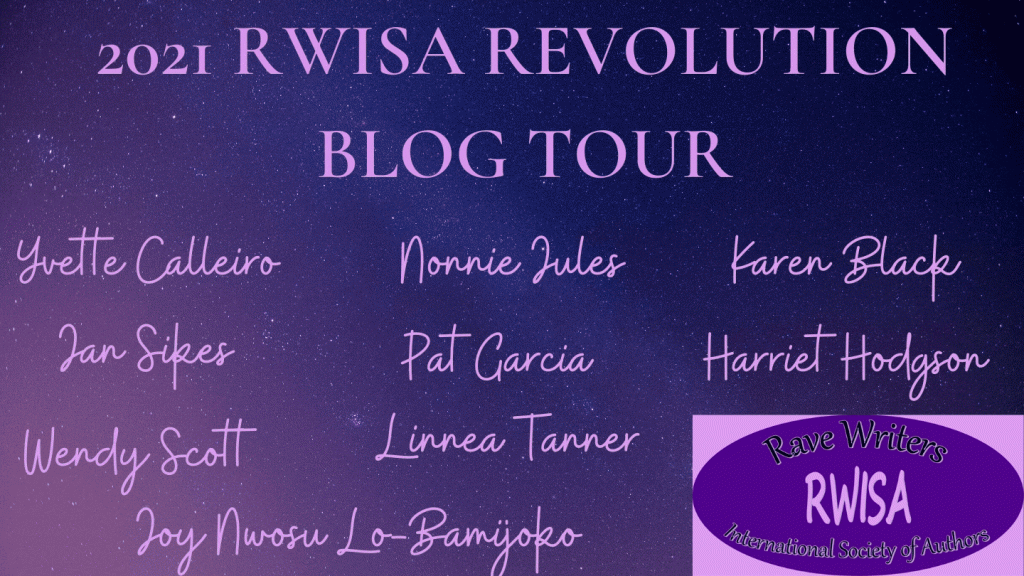 RWISA REVOLUTION TOUR
Have you written that book or short story you want the whole world to know about? Are you looking for a great way to promote your creative endeavors? Perhaps you're seeking to add some prestige to your body of work! If this sounds like you, we invite you to come on over to RAVE WRITERS – INT'L SOCIETY OF AUTHORS, otherwise known as RWISA.
At RWISA, we invite to membership only the very best writers the Indie community has to offer.
If your work is exemplary and speaks for itself, stop by the RWISA website today at RaveWriters.wordpress.com and find out how you can submit your sample of writing for consideration.
We're an exclusive bunch but we'd love to have you join us!
NOTE:  If you're looking to improve your writing while taking another route to membership into RWISA, while you're at the site, visit RWISA UNIVERSITY!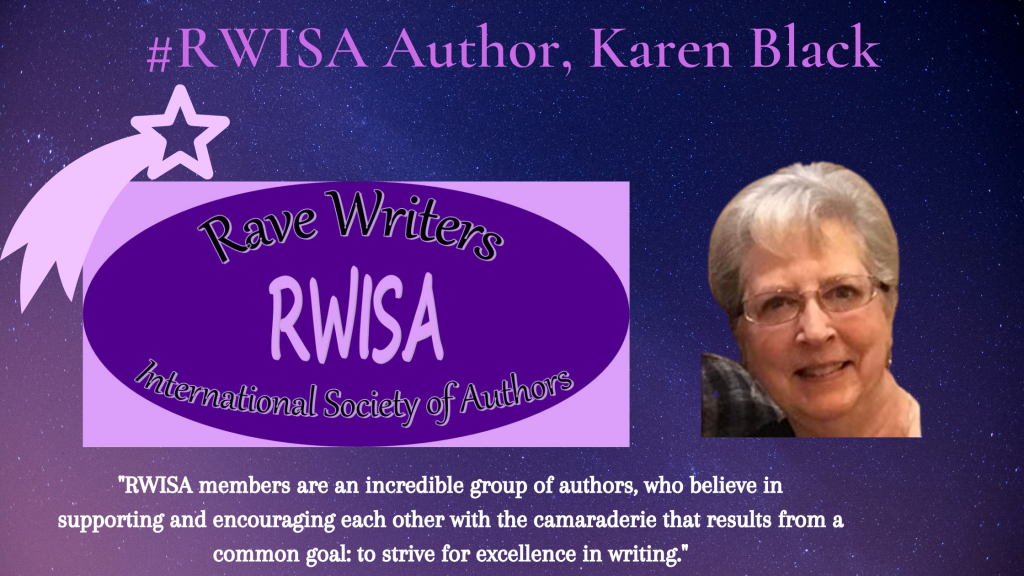 Karen Black's thoughts
RWISA members are an incredible group of authors, who believe in supporting and encouraging each other with the camaraderie that results from a common goal: to strive for excellence in writing.
 Thoughts on Two-Thousand-Twenty
Who could have imagined the changes that last year brought to us all? Like so many, I've read more than one book that told a tale of life during a pandemic. Scary stuff to be sure, I never expected that fiction would describe so much of that which became reality.
New Year's Eve is my favorite holiday celebration; the end of a chapter and the start of the next one. It is the time to get over mistakes, mishaps, or misfortune that might have littered the past year, and plan for a positive future, with fresh energy and new goals. On December 31, 2020, I looked forward to putting the past year behind.
Like the dealer in a poker game, the universe has a deck of cards. Life deals us each a set of circumstances different from those of everyone else. Some of us are happy with what we face, and some of us aren't. In 2020, we were all in the game, but against the odds, everyone got cards from the same suit, the pandemic. No one was happy about those cards, but we didn't fold. Each of us is playing the hand to the best of our ability, with all of us pursuing a different goal on the road to individual victory.
As the new year got underway, and life as we knew it became more difficult, I thought about what two generations before me endured just to get through day-to-day living. From 1914 through 1919, World War I was being fought. As if the war wasn't enough, the Spanish Flu arrived in 1918, and added to the misery. Back then, the recommendations were much the same as today: wear a mask, avoid crowds, stay home if you exhibit any symptoms, don't get close to others, adhere to quarantines, etc.
Can you imagine going through the past year with limited medical treatment available, and without takeout, home delivery, curbside service, internet access and twenty-four-hour video entertainment? I can't. Last year was difficult, but the conditions in 1918 were devastating.
The quarantines and shutdowns affected each of us differently, and we are all aware of the myriad of negative effects. But some good things have resulted, too. Hiking, bird watching, fishing or feeding ducks and squirrels are a few pastimes that took the place of a social network that was substantially diminished. Away from the office and into the outdoors, people found a new appreciation for parks and game lands and the overall benefits of being closer to nature.
With people spending more time at home, often alone, the pet adoption rate has risen. Many are experiencing the companionship of a furry buddy for the first time. They not only discovered the delight of a four-legged roommate, but provided homes for thousands of animals who might otherwise have died.
For some, socializing has been limited to those living in the same household, which means there is more interaction among family members. Rather than telling each other how you spent the day, you spend the day doing something together. Relationships are being rediscovered and people are getting to know each other a little differently.
What scientists learned about COVID and ways to protect against it will help in future research against a variety of diseases that find their way into our lives. Vaccines are becoming available, and before long will be easily accessible. The pandemic will pass, but I will remember that there was some good with the bad.
Looking forward to the new year, my goal is to dwell on the positive. I'll keep looking for silver linings, even those that might be a bit tarnished. In the game of life, I think that's all I'll need for a winning hand.
Related Content: