Welcome! I invite you to review the thoughts Linnea Tanner is sharing with readers today. Please leave a comment below, Rox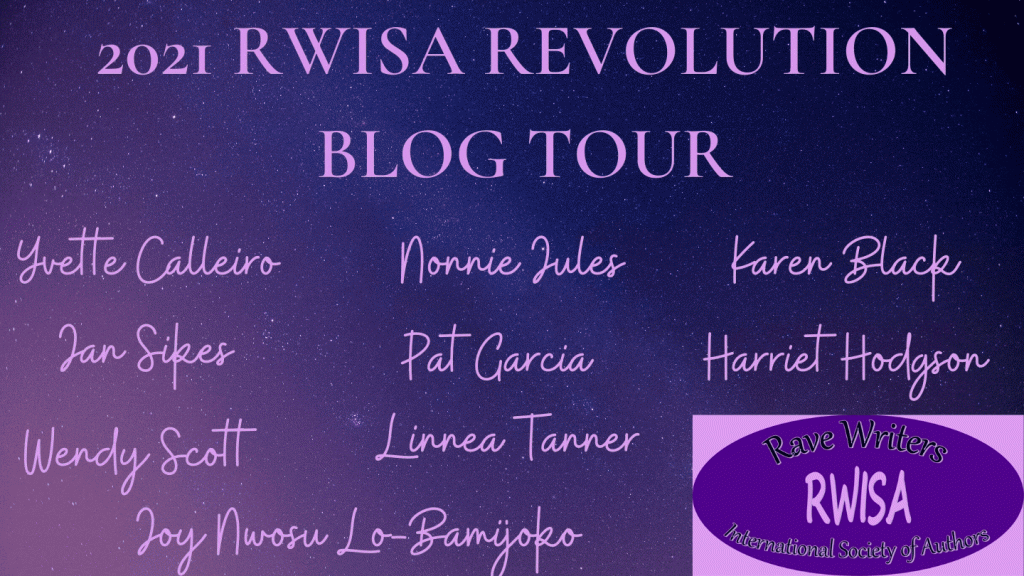 RWISA REVOLUTION TOUR
Have you written that book or short story you want the whole world to know about? Are you looking for a great way to promote your creative endeavors? Perhaps you're seeking to add some prestige to your body of work! If this sounds like you, we invite you to come on over to RAVE WRITERS – INT'L SOCIETY OF AUTHORS, otherwise known as RWISA.
At RWISA, we invite to membership only the very best writers the Indie community has to offer.
If your work is exemplary and speaks for itself, stop by the RWISA website today at RaveWriters.wordpress.com and find out how you can submit your sample of writing for consideration.
We're an exclusive bunch but we'd love to have you join us!
NOTE:  If you're looking to improve your writing while taking another route to membership into RWISA, while you're at the site, visit RWISA UNIVERSITY!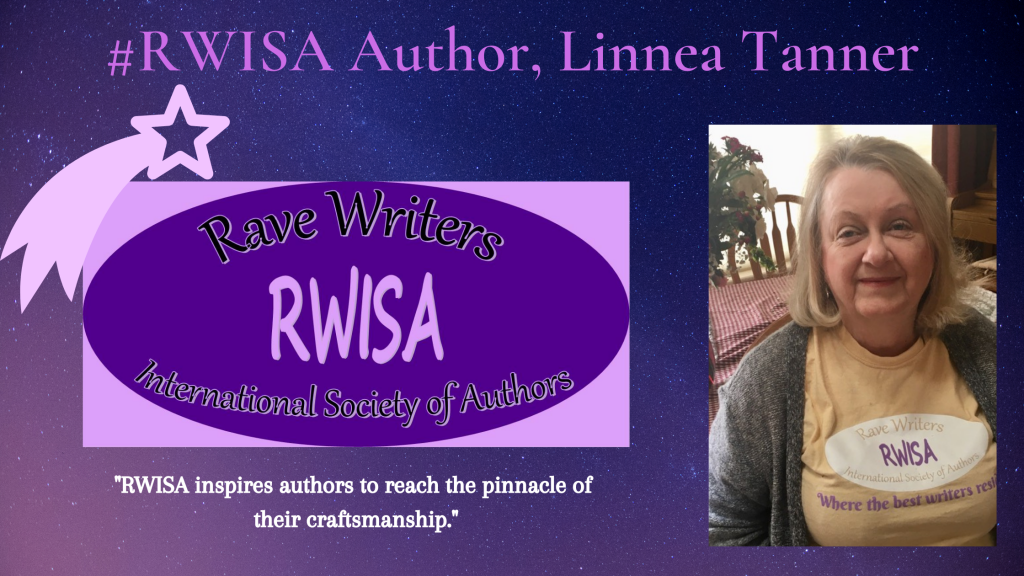 DANCE OF SOULS by Linnea Tanner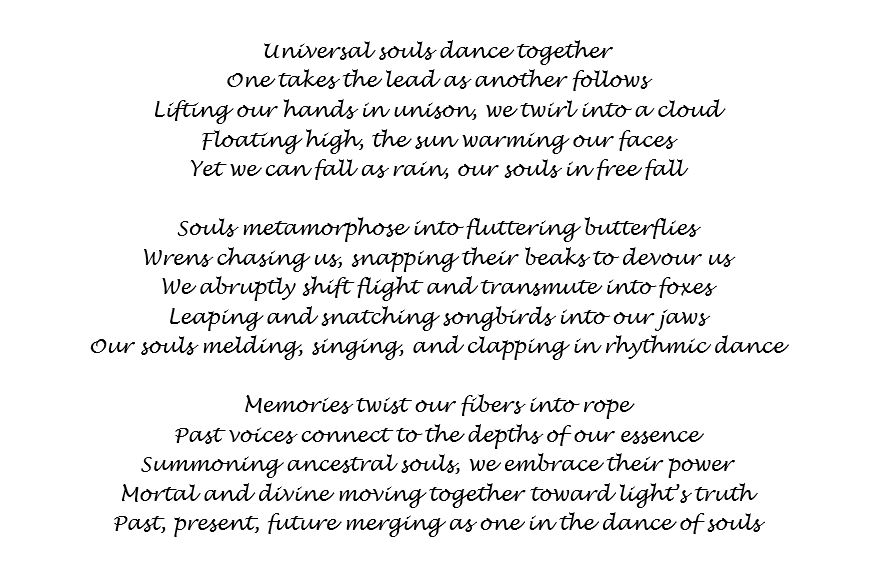 One would think that authors had more opportunities to write in 2020 with social distancing during the Covid-19 pandemic. Creative processes would enhance in cocoons of isolation. Instead, I struggled as an author to finish my fourth book in the Curse of Clansmen and Kings series. At times, the significance of events in 2020 overwhelmed me. I found myself grieving the loss of my lifestyle and the ability to interact closely with family and friends. Yet, the unsettling period made me reconsider the theme of my book and replot several scenes. Some would call this a writer's block. I considered this a sign that the story needed to be transformed into a tale that resonates with readers.
Last year was a time of reflection for me as contrasting forces in juxtapose sometimes maintained balance in our chaotic world. As everything locked down at the start of the Covid-19 pandemic, air quality improved globally. With the threat of global warming from carbon emissions, oil demand fell rapidly in 2020 as governments closed businesses and restricted travel due to the pandemic. Automakers, foreseeing a more profitable future, began to develop electric cars in earnest. The revolution of new technology and vaccines provided hope that humans could reverse the ill effects of climate change and virulent disease.
As white supremacy groups inflamed fear and hate through their rhetoric, anger over racial inequities ignited widespread protests demanding change. As an invisible virus took control over our lifestyle, corrupt politicians grasped for the illusion of power. But still, when people learned they had voted in a unifying leader to replace a divisive president, a dance of joy erupted on the streets.
In essence, Charles Dickens summed up the year 2020: "It was the best of times, it was the worst of times, it was the age of wisdom, it was the age of foolishness, it was the epoch of belief, it was the epoch of incredulity, it was the season of Light, it was the season of Darkness, it was the spring of hope, it was the winter of despair."
What resonated most with me last year are universal truths in past civilizations are similar to modern-day times. Disease, warfare, and accidents wantonly take the lives of rich and poor, young and old, and male and female. Without the ability to control what happens in their lives, people often turn to superstition and conspiracy theories to explain what they can't understand. In the Roman Empire, slaves were treated as property and abused without rights, similar to what the United States experienced before the Civil War. Lust for power corrupts absolutely. Yet, power is nothing but an illusion that one surrenders to another.
As I reflected on the unsettling events in 2020, it became clear to me that I needed to transform my work in progress in the series to capture the theme that opposing forces often provide insight into what we must do to achieve our dreams. Only in the depths of our darkness can we see the light and view the world with a new lens—a revolution that explores new possibilities.
I'm inspired to explore new forms of writing and balance my life by maintaining a healthy lifestyle. So that I have the vitality to create, one of my goals is to adjust my diet and exercise three to five days per week. I want to stay connected with family, friends, authors, and the community through phone calls, e-mails, and Zoom for my emotional well-being. Hopefully, by the end of summer, I'll be able to participate in live events where I can chat face-to-face with readers and other authors. I'll continue to expand my knowledge by reading various books, researching topics that support my writing, and traveling to locations in my books (stretch goal, whenever it is safe to do so).
My primary goal as an author is to release my latest project at the end of 2021, hoping that the story will resonate with readers. The characters will experience a gamut of emotions of love and hate, compassion and retribution, and corruption and virtue. They must decide from a range of possibilities on how they will move toward their destinies. One of the subplots, based on the impact that Black Lives Matter had on me, is that a warrior grieving the loss of his murdered wife finds redemption and love by aiding a female slave to escape her brutal predicament. Another goal is to draft a novella that will be a prequel to the first book in the series.
I want to transcend my writing into other realms and become more focused. One of the beneficial aspects of being in a writer's support group such as RWISA is that other authors inspire and support each other. As a result, I would like to explore the possibility of composing poetry, short stories, novellas, different genres, and nonfiction. As a member of RWISA, I wrote my first short story in 2020 but plan to write more in 2021. Most of all, I'd like to expand my support for other authors by hosting blog tours and reviewing their books. We all succeed as authors when we support each other in a dance of souls.
Related Content: