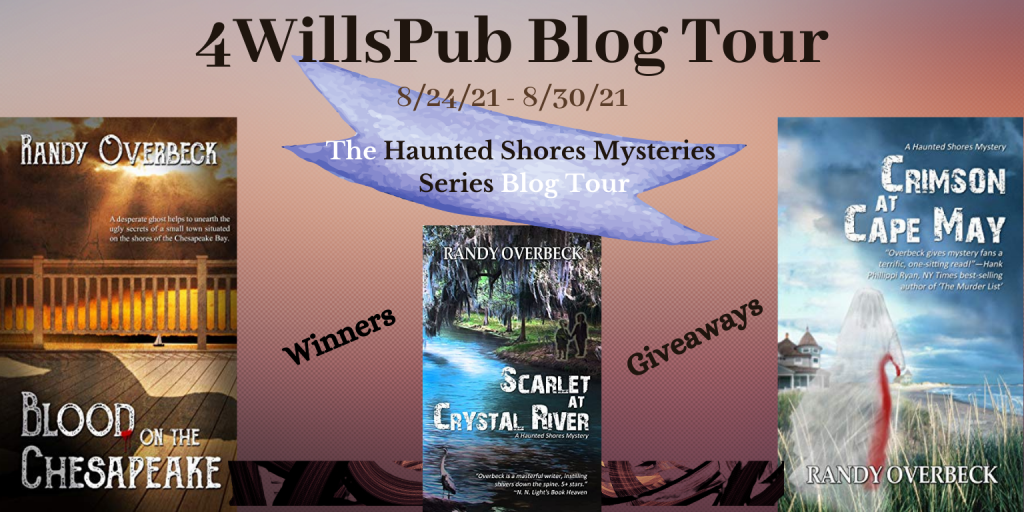 GIVEAWAYS!
I am delighted to have a stop on this tour of Randy Overbeck books. Thank you for stopping and please leave a comment below for a chance at a giveaway.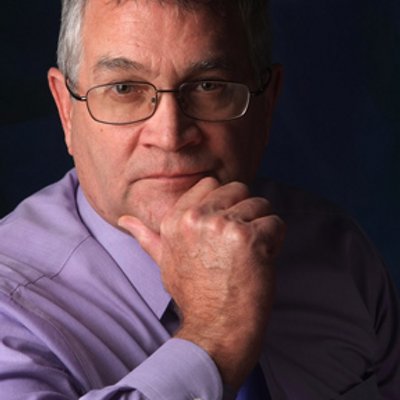 Dr. Randy Overbeck is an award-winning educator, author and speaker. As an educator, he served children for more than three decades in a range of roles captured in his novels, from teacher and coach to principal and superintendent. His thriller, Leave No Child Behind (2012) and his recent mysteries, the Amazon and B & N No. 1 Best Seller, Blood on the Chesapeake and Crimson at Cape May have earned five star reviews and garnered national awards including "Thriller of the Year–ReadersFavorite.com, "Gold Award"—Literary Titan, "Mystery of the Year"—ReadersView.com and "Crowned Heart of Excellence"—InD'Tale Magazine. As a member of the Mystery Writers of America, Dr. Overbeck is an active member of the literary community, contributing to a writers' critique group, serving as a mentor to emerging writers and participating in writing conferences such as Sleuthfest, Killer Nashville and the Midwest Writers Workshop. When he's not writing or researching his next exciting novel or sharing his presentation "Things Still Go Bump in the Night," he's spending time with his incredible family of wife, three children (and their spouses) and seven wonderful grandchildren.
"Do You Believe in Ghosts? You're in Good Company"
"If you love ghost stories, you'll love CRIMSON AT CAPE MAY. Highly Recommended."—N.N. Light's Bookheaven
Do you believe in ghosts?
When I've been asked to share my program "Things Still Go Bump in the Night," this is the first question I pose in my talk. The response is almost always the same. Participants are timid at first, a few hesitant hands go up, then a couple more until about half the arms poke up in the air. This is hardly surprising. Two studies conducted over the past few years by reputable survey organizations have shown similar results. Approximately half of respondents admit that they believe in ghosts.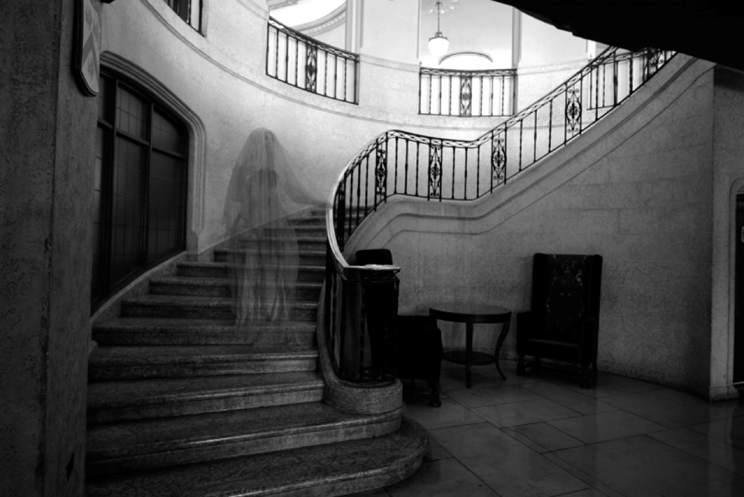 What is even more surprising to my audiences is to learn that ghost believers are in very good company. Well known scientists, inventors, athletes, entertainers and even famous politicians have not been shy about professing their belief in life "on the other side." Marie Curie—you know the woman who discovered radium and won two Nobel prizes—she believed in the spirit world so much she attended seances regularly.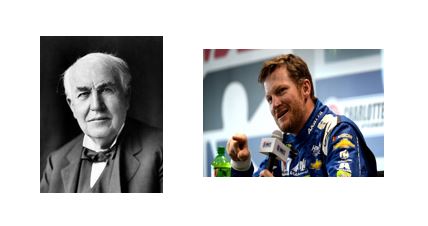 Thomas Edison—who owns patents for things like the light bulb and the phonograph—also tried to invent a "spirit phone" to talk with the dead. Sir Paul McCartney recently shared that the ghost of John Lennon has helped him compose some of his recent work. Dale Earnhardt, Jr.—better known in the NASCAR world as "Junior"—swears that a ghost rescued him from a burning car on a practice track in 2004.
Oh, and if you're looking for political leaders who profess a faith in the spirit world, you don't have to look very far. Abraham Lincoln—largely recognized among the greatest American presidents—was convinced he spoke with the ghost of his dead son, Willie, every day in the White House. And Ronald Reagan—one of the most popular of recent presidents—saw ghosts in certain rooms in the White House and refused to go back in those rooms. (Insert photo of Lincoln)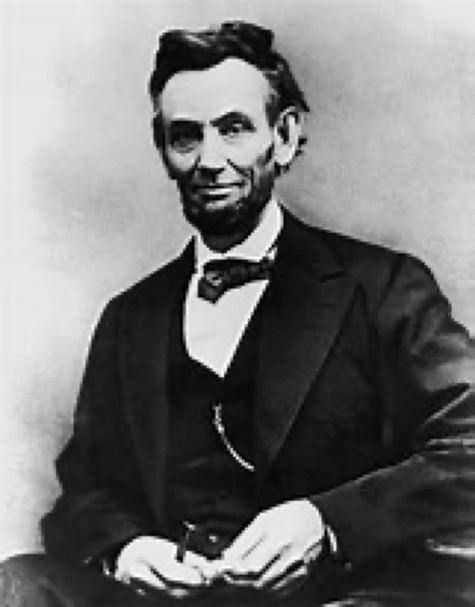 Are these notable individuals right? There is no definitive answer to that question. But, if you are among the 50% of Americans who share a belief that those "on the other side" sometimes pay us a visit, rest assured you have great company.
Because I'm among the believers, I decided to weave an intriguing ghost story around a cold case whodunnit in each of my Haunted Shores Mysteries, the #1 Amazon and B & N Best Seller BLOOD ON THE CHESAPEAKE (2019), CRIMSON AT CAPE MAY (2020) and soon SCARLET AT CRYSTAL RIVER (September, 2021). If you're among the half who say yes, you'll find special enjoyment in the novels. But even readers who are not "believers" say they love my stories and the tales get them thinking "Well, maybe." Check out these award-winning books.
BLURB—CRIMSON AT CAPE MAY
No matter how far you run, you can never really escape a haunted past.
Darrell Henshaw—teacher, coach, and paranormal sensitive—learned this lesson the hard way. With his job gone and few options, he heads for Cape May to coach a summer football camp. The resort town, with gorgeous beaches, rich history and famous Victorian mansions, might just be the getaway he needs. Only, no one told him Cape May is the most haunted seaport on the East Coast. One resident ghost, the Haunted Bride, stalks Darrell, begging for his help.
He can't refuse.
Joining forces with Cassie, a street-wise teen and another sensitive, he investigates the bride's death and discovers her murder is connected to a far greater horror. But can Darrell and Cassie expose those behind the crimes before they end up being the killer's next victims?
Incredible sale on the entire Haunted Shores Mysteries series!
BLOOD ON THE CHESAPEAKE-$.99, CRIMSON AT CAPE MAY–$1.99, SCARLET AT CRYSTAL RIVER (pre-publication price)—$2.99.
REVIEWS—CRIMSON AT CAPE MAY
"With both elements of mystery and suspense, readers across genres will find this second book about Darrell Henshaw intriguing…I highly recommend it." ★★★★★—Literary Titan
"It's a ghost/mystery story filled with suspense and action. The plot is so engrossing it had me hooked from the very first page." ★★★★★—Nana's Reviews, Greece
"An exciting paranormal mystery I couldn't put down… A great read. Highly recommend!" ★★★★★—N.N. Light's BookHeaven
"Rollicking good…Darrell is a wonderful protagonist, an ordinary man put into extraordinary situations and rising to the challenge.." ★★★★★ —Over My Dead Body magazine
"I loved everything about this book. As a ghost story combined with a mystery, a romance, a social injustice and stunning historical details, Crimson at Cape May has something for everyone." ★★★★★—ReaderViews
"Masterly spooky adventure…an accomplished work of haunting mystery fiction that fans of the genre won't want to miss out on. Highly Recommend."★★★★★—ReadersFavorite.com
BOOK TRAILER—CRIMSON AT CAPE MAY
FIND AND FOLLOW RANDY OVERBECK
randyoverbeck@authorrandyoverbeck.com
https://www.barnesandnoble.com/w/crimson-at-cape-may-randy-overbeck/1137088608?ean=9781509231638
https://www.bookbub.com/books/crimson-at-cape-may-by-randy-overbeck
TRAILER
Social Media Handles
https://twitter.com/OverbeckRandy/media
https://www.facebook.com/authorrandyoverbeck
https://www.instagram.com/authorrandyoverbeck/
https://www.youtube.com/channel/UC-KOC0LH2GQRSAjwxOFr5rg
Tik Tok @authorrandyo
To follow along with the rest of the tour, please visit the authors' tour page on the 4WillsPublishing site. If you'd like to book your own blog tour and have your book promoted in similar grand fashion, please click HERE. Thanks for supporting this author and his work!
Related Content: