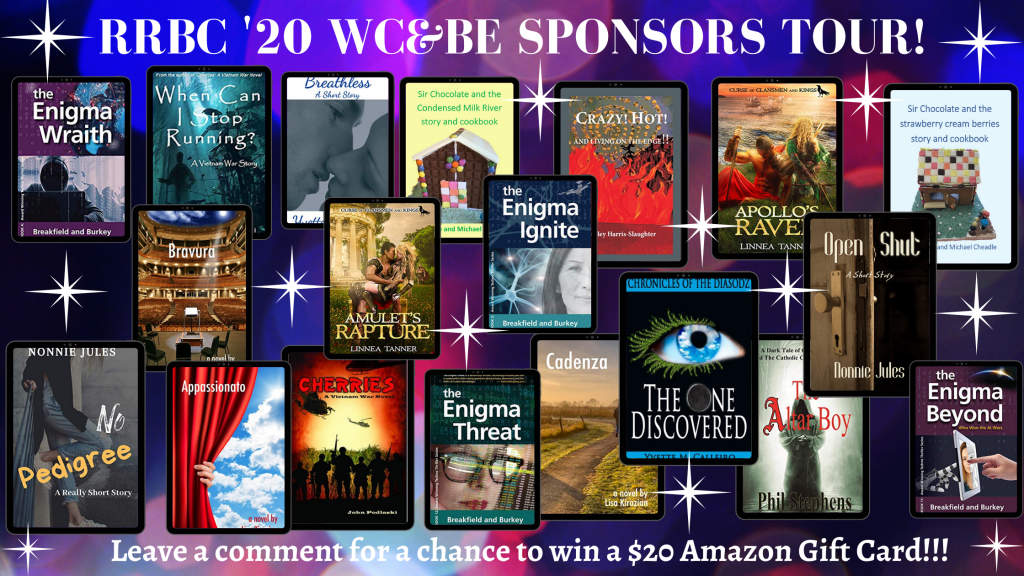 Hi and welcome to my place. I appreciate you taking the time to stop by on the third day of this special tour. I wish to thank you for supporting the books and authors along the RRBC '20 WC&BE SPONSORS BLOG TOUR! These authors are generous in their support of others so we want to show our support of them in return. You may follow along each day of the tour by visiting the tour's home page.
Be sure to leave a comment below to ensure that you have a chance at winning a $20 Amazon Gift Card!
FEATURED BOOK
The Altar Boy is A Dark Tale of Comedy, Sorrow and The Catholic Church in the 1960's.

FEATURED AUTHOR
Phil Stephens is an Indiana native and a graduate of the Indiana University Kelley School of Business, and of the Dale Carnegie Course. He spent many years working in Fortune 500 America. Raised in a solidly Catholic family, he attended Catholic grade schools in the 1960s and served as an Altar Boy. His writing has appeared in the local newspaper and Pen IT literary magazine. His passions include reading in his favorite genres–history and horror. He also enjoys cooking, exercising, and the environment. Stephens resides in beautiful Brown County in Southern Indiana with his wife Marie, and has an adopted granddaughter, Crystal Maiden, in the Philippines.
FIND AND FOLLOW PHIL STEPHENS ON TWITTER
Please post a comment below for your chance at the gift card. Follow the tour, lots of great authors in this tour. Thank you.
Related Content: