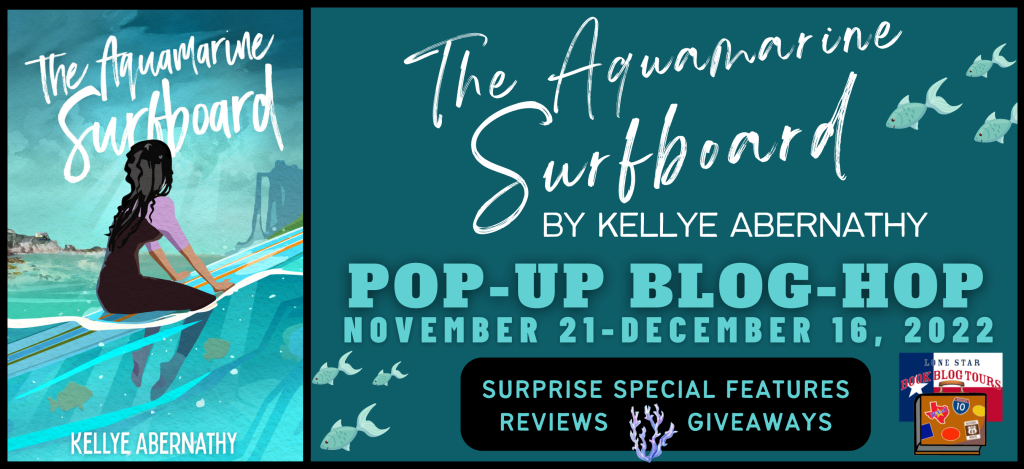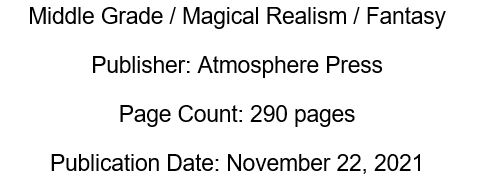 Scroll down for a giveaway!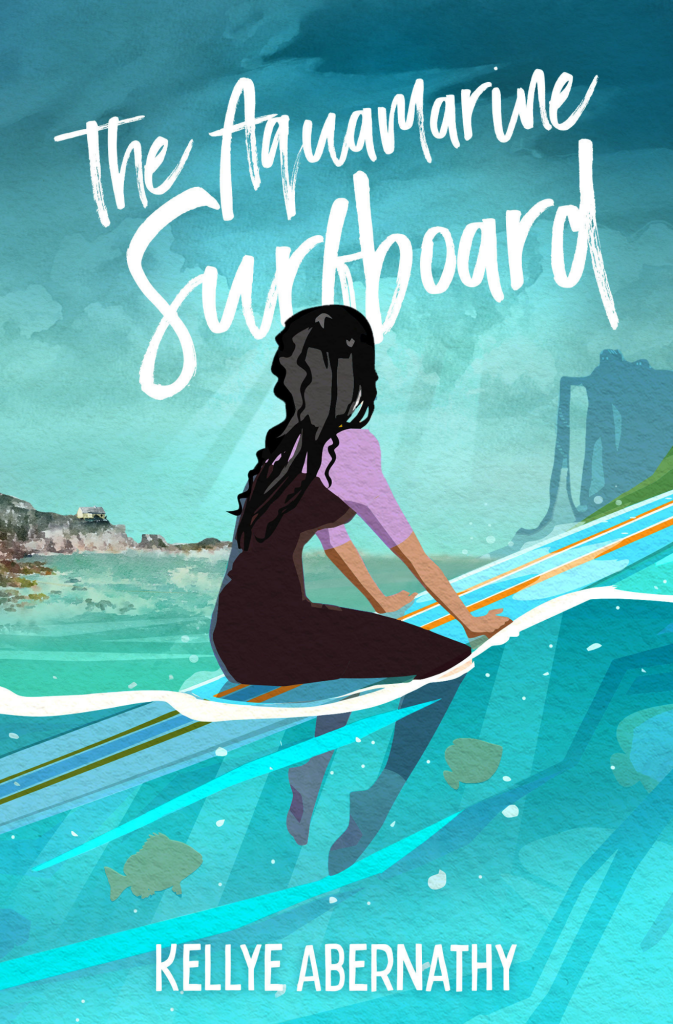 "Age never matters; these things are about bravery and heart."
Thirteen-year-old Condi Bloom's dream is to learn to surf, but her laid-back beach town isn't what it used to be. Big resort owners are taking over the cove. Worse, someone's harassing the Beachlings, the mysterious old women living in the cliffs off Windy Hollow, a lonely tower of rock that people say is haunted. When a new surfer boy named Trustin shows up in town and invites Condi to a forbidden surfing spot, she's swept into an extraordinary underwater adventure, where a surprising encounter with Koan, the Riddlemaster of the Sea, changes her life. Along with Trustin, his quirky twin and a mystical aquamarine surfboard, Condi learns the untold stories of the Beachlings, uncovering the timeless secrets of Windy Hollow.
tEbbing and flowing between reality and magic, times past and present, The Aquamarine Surfboard by Kellye Abernathy is a riveting beach tale about opening up to mystery, building community when and where you can — and discovering the ocean is filled with magic—the really BIG kind—the kind that changes the world.
PURCHASE LINKS
IndieBound  *  Bookshop.org * Books-A-Million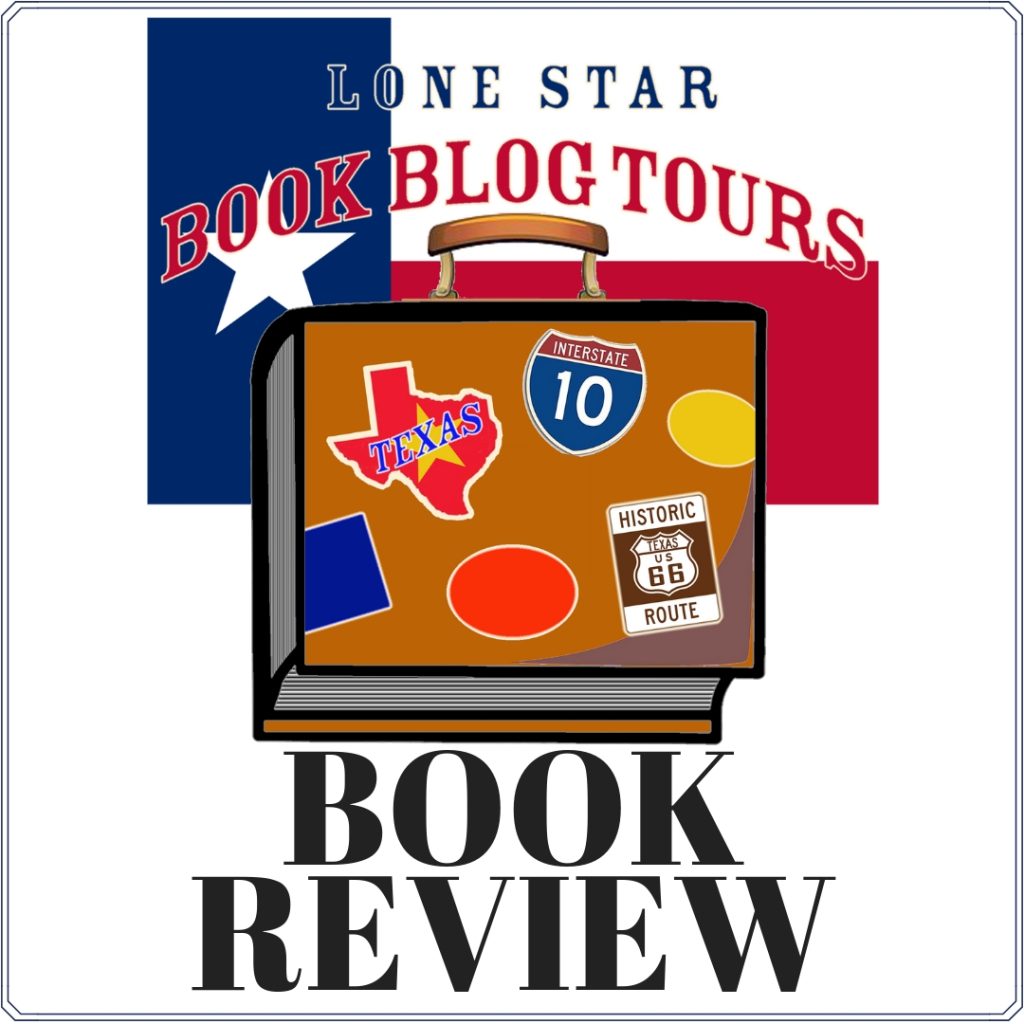 Kellye Abernathy creates a brilliant story set on the Pacific Coastline with dramatic cliffs offset by the changing tides and colors of the Pacific Ocean. The masterful fiction illustrates the realities of coming-of-age with Condi Bloom, a thirteen-year-old orphan who is learning family is much more than blood or time. Condi wants to surf, but her grandmother, Grand Ella, fears for her granddaughter's safety with the unforgiving power of the ocean. Adapting to life in their cliff house, she joins the sunrise yoga class Grand Ella teaches to the rich woman who recently moved to Willow Hollow. Plans for a new spa resort bring unexpected animosity to the community and intolerance toward some residents. Cliff-dwelling women called Beachlings live in the caves bothering no one and eking out a simple life from the ocean.
The loss of Condi's parents created a gap in her family security and impacted her friendships. One day Condi spots a new surfer taking risks with his rides into unforgiving areas local surfers avoid. Trustin, the young surfer, befriends Condi. Their friendship begins with appreciating the community and learning about the inhabitants, like the Beachlings. Trustin fell while surfing and fearing injury, Condi rushes to his rescue. The storyline delightfully transitions to a magical underwater view of the ocean and its colorful residents with their jobs.
Koan, the ruler of the undersea world, mandates riddles to help balance the world above and below the sea. These riddles are like the challenges life delivers at home, school, and during play. Answers must be discovered or learned through life experiences.
Ms. Abernathy provides a variety of images that pull on all the reader's senses. The actions are fast and furious, causing continual page-turning with gasps and smiles after each chapter. Teens face a world of challenges, disappointments, heartbreak, and lessons which this book uses to provide guidance and deliver empathy. It is perfect for middle school and young adults who need to find their confidence, heart, and best place to fit into the world to make it better for everyone. I cannot wait for the next book of vivid description that evokes deep thoughtfulness. I highly recommend this book and author for a new look at positive reality.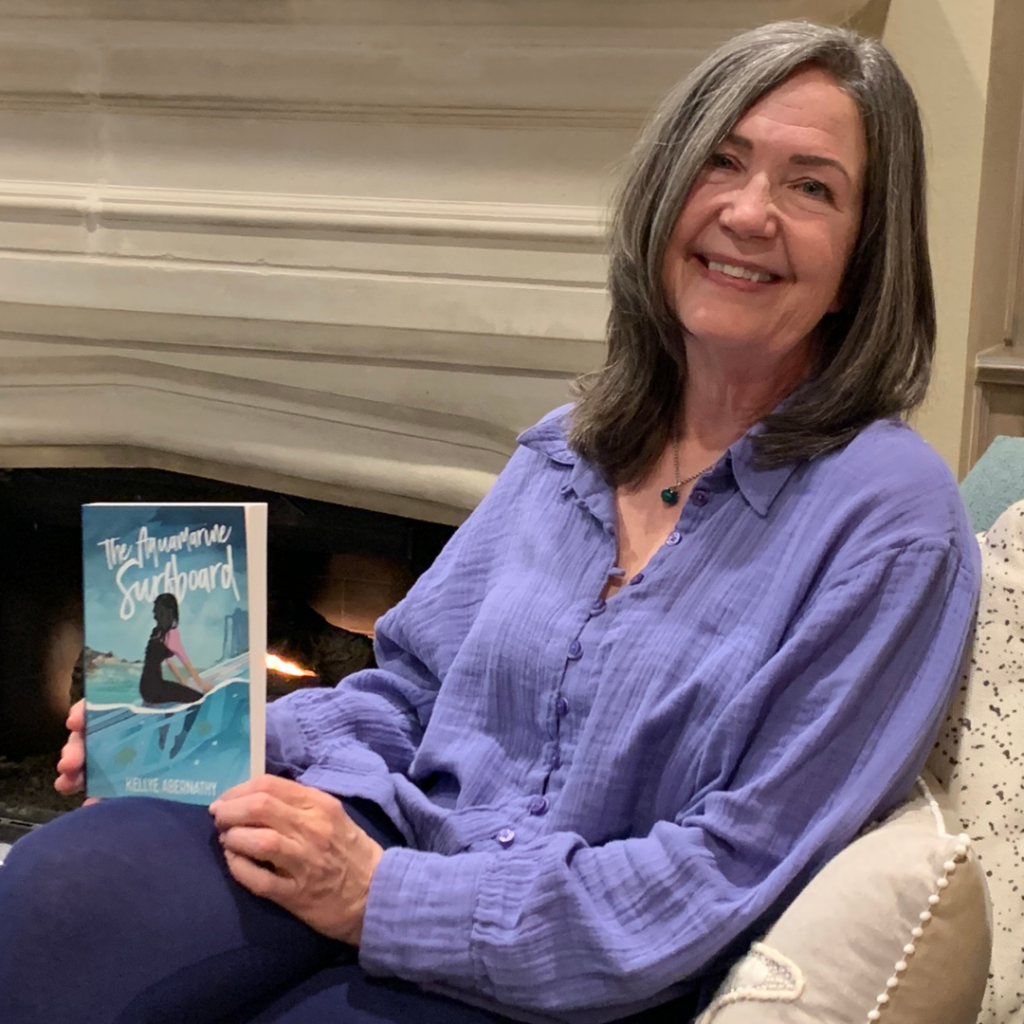 Kellye Abernathy's passions are writing and serving trauma survivors as a yoga teacher and practical life skills advocate. She holds a Bachelor of Science degree in Secondary English Education from the University of Kansas. Her home is in land-locked Plano, Texas—where she's dreaming of her next trip to the sea!
_________________________________
Website * Instagram * Twitter * Facebook * Goodreads * Amazon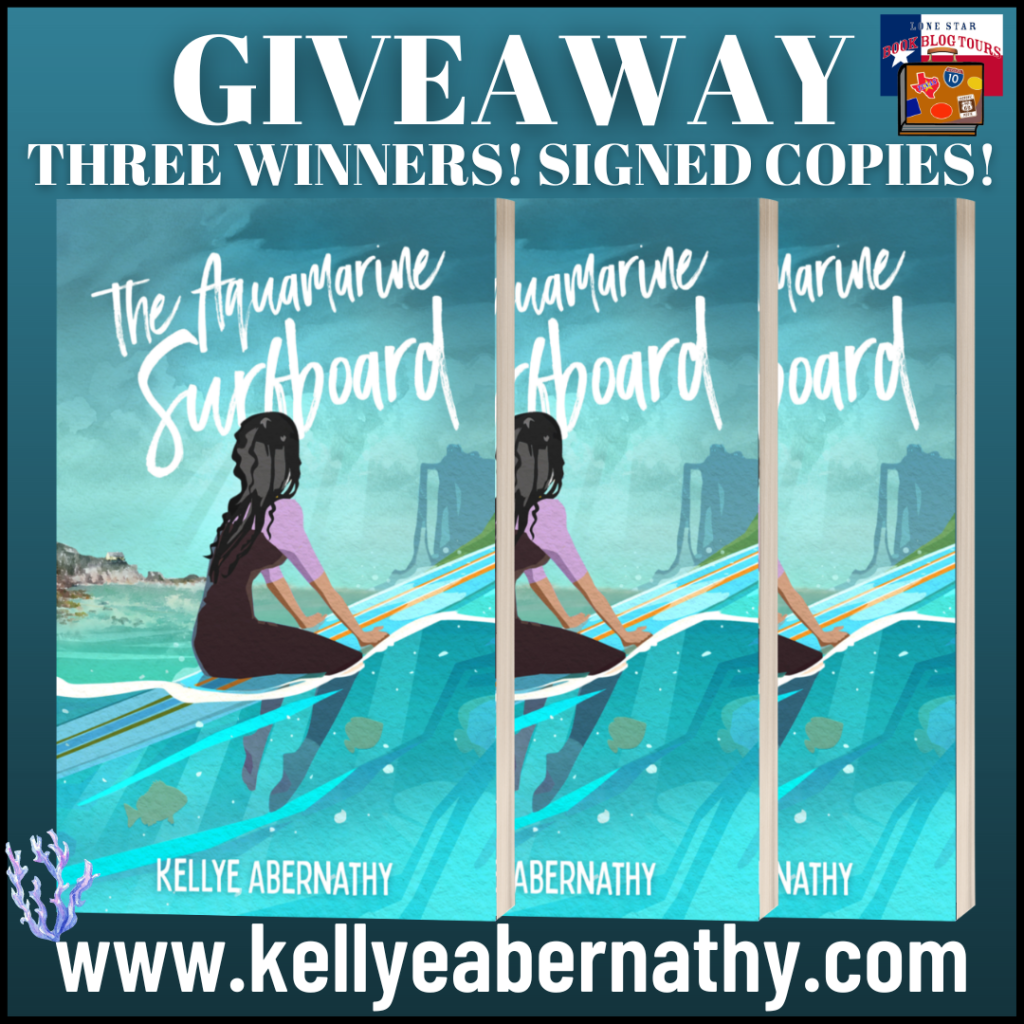 a Rafflecopter giveaway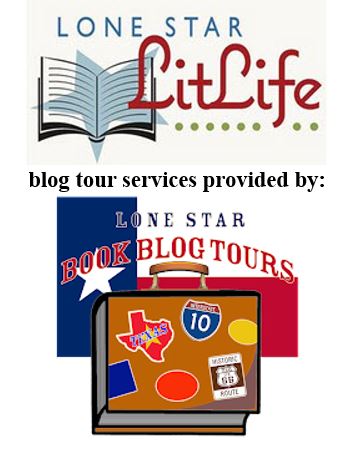 Related Content: