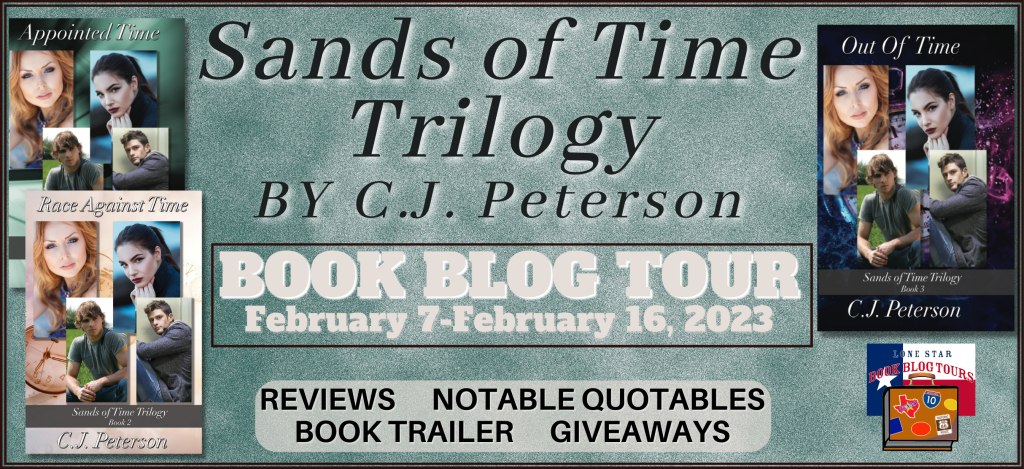 In the game of chess, there are moves and countermoves. This sci-fi series follows a group of teens with abilities as they go through the U.S. to rescue their siblings. The challenger in this is their sadistic creator, Professor Noah Roth, who has the money and power to win at any cost. This series has been described as "Stranger Things (minus the Mind Flayer portion) meets X-Men." Don't miss a single installment of this explosive, action-packed series!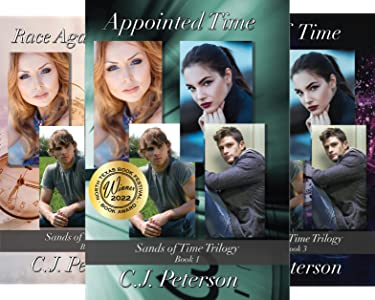 Appointed Time (Sands of Time Trilogy, Book 1), 8/20/21, 268 pages.
Buy the Book:
Amazon   B&N   Walmart   iTunes   Kobo
Race Against Time (Sands of Time Trilogy, Book 2), 10/1/21, 248 pages.
Buy the Book:
Amazon   B&N   Walmart   iTunes   Kobo
Out of Time (Sands of Time Trilogy, Book 3), 1/25/22, 248 pages.
Buy the Book:
Amazon   B&N   Walmart   iTunes   Kobo



CJ Peterson continues the Sands of Time series with Book 2. Though I have not read Book 1, I found the premise interesting and the facts well-researched.
Professor Roth is a scientist trying to discover and control DNA modification. For years, his testing started with children. To keep tighter control, he fathered the children and watched the impact of his experiments. In cases where the offspring live, the results included enhanced abilities. He believes his children's manipulated capabilities give him immeasurable power. Hope and Ben are captives in Professor Roth's cells at the Clinic. He wants answers from them as to the location of the other children—the resulting punishment by poison illustrates the man's character.
Roth sends two of his talented teenagers to locate and recover the other children. Deanna and Adam join forces with those they discover when they realize their father is a monster. The young people formed a working truce in Willow Bend and agreed to free those incarcerated at the Clinic. Roth's genetically engineered prodigy got manipulated from birth to optimize their talents. Unfortunately, Roth's approach to using his tools rather than treating them as nurtured children backfired. The young people learn they want a moral compass and need a foundation in God's word.
The complexity of Ms. Peterson's Christian Science Fiction delivers each character's perspective adding details to their early lives, thoughts, and emotional state. I found it challenging to follow the multiple segments within each chapter to gain the needed background. I would have preferred individual chapters. The dialogue is realistic, and the visuals are intense. The bible verses and messaging around faith will strike a positive chord for fans of Christian Suspense in this three-book series.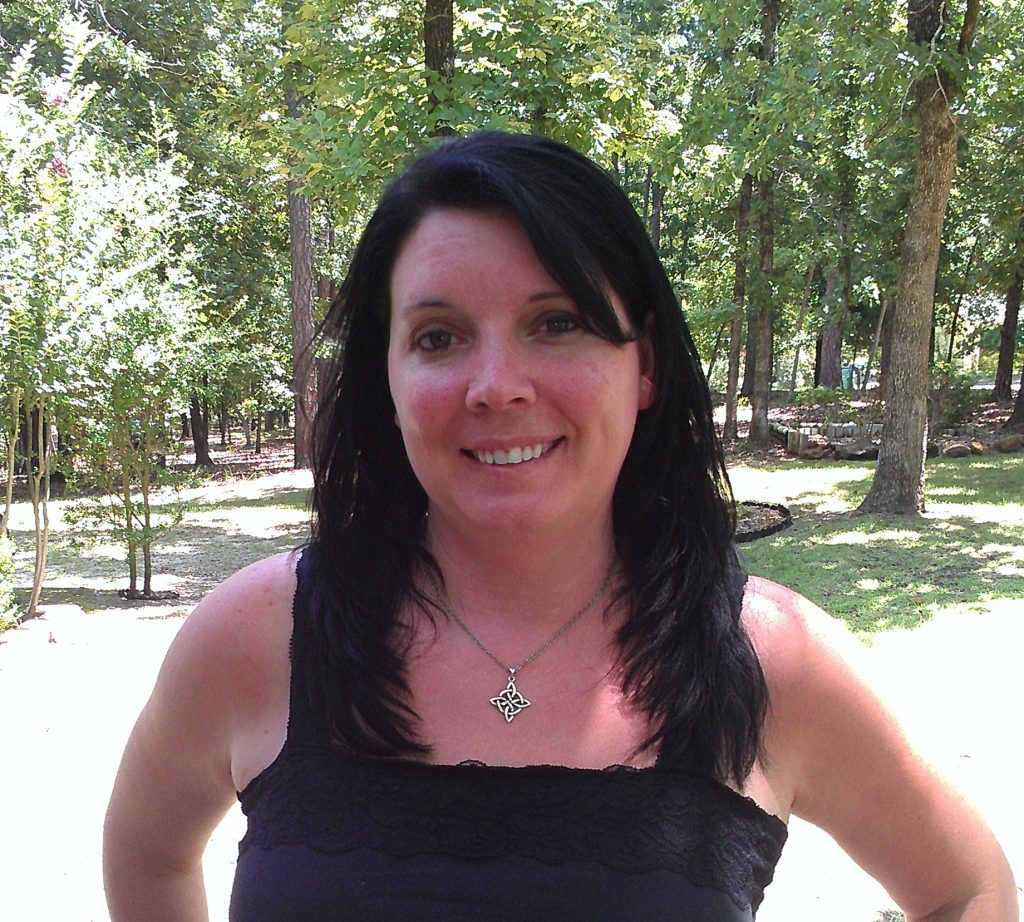 C.J. Peterson is a ten-time award-winning, multi-genre published author since 2012. She is also a podcaster, blogger, and publisher who knows how to relate well to folks of all ages. C.J. and her husband currently run a hybrid publishing company, Texas Sisters Press, LLC, which CJ and her sisters founded in 2019.
She has authored multiple series including the Grace Restored Series, the Holy Flame Trilogy, the Divine Legacy Series, the Sands of Time Trilogy, the Adventures of Chief and Sarge, plus her recently released time travel book with a twist, Chain Reaction!
"While the stories are fiction, the journey is real."
Connect with C.J.
Facebook   Instagram   LinkedIn   Twitter   Pinterest   TikTok
YouTube   Gab   Parler   Truth Social   Goodreads   Amazon Author Page
Texas Sisters Press Links
Facebook   Instagram   LinkedIn   Twitter   YouTube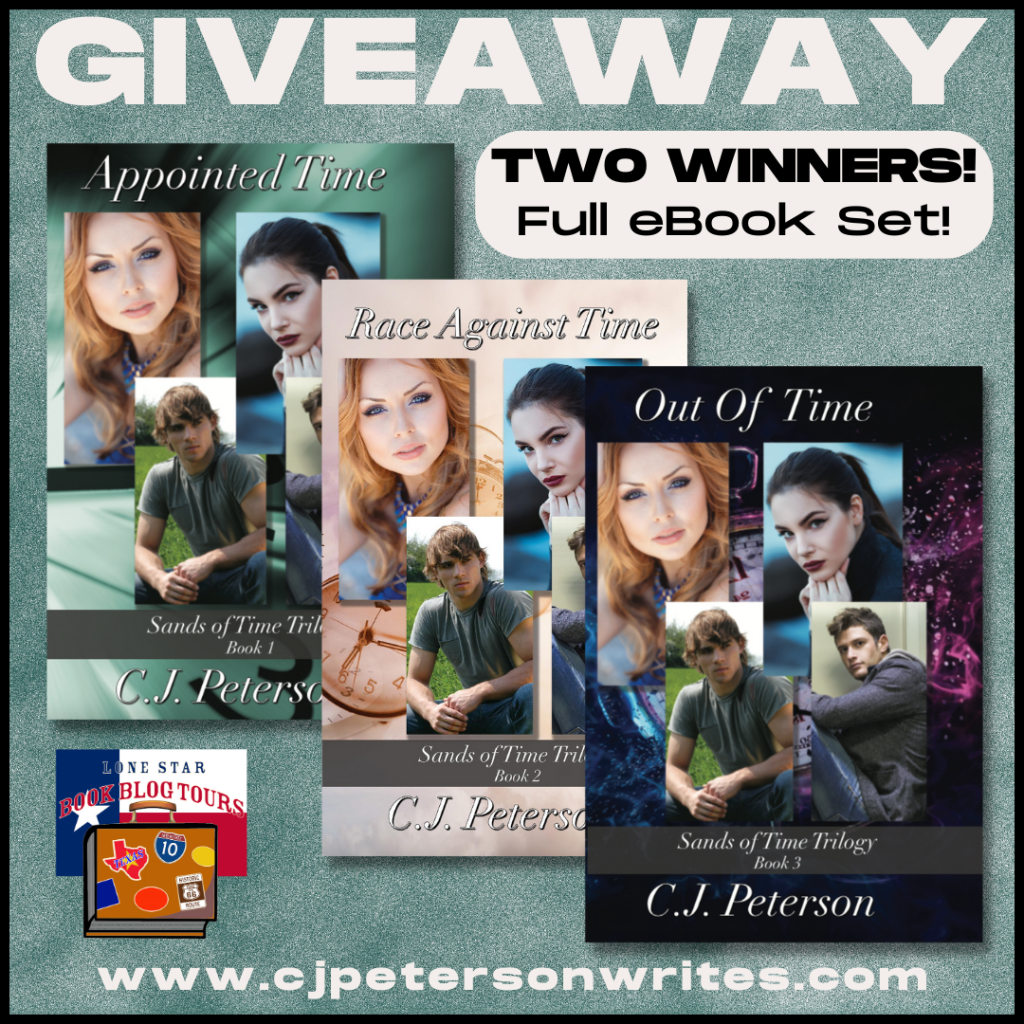 a Rafflecopter giveaway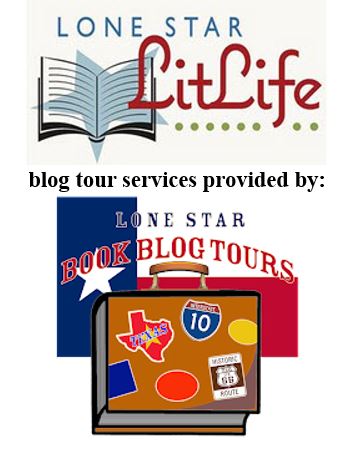 Related Content: