Join in on this very special COVER REVEAL!
It is a honor and delight to host a page for Shirley Harris-Slaughter in honor of the 2nd edition release of her Our Lady of Victory. Additionally, today is Shirley's Birthday, so wish her well. This is a story that relates her part in helping her church bring more to her community in Detroit. It will open your eyes to many things. Shirley also has several other books you might want to consider adding to your library.
This is a second edition with updates on the state of this historic church. In the original publication files were lost then resurfaced with content altered along with missing photos during transition from one publisher to another. Such is the fate of an Independent Author.
This book evolved out of years of frustration at the total disregard and lack of respect for the contributions of Black Catholics in the city of Detroit. The author says, "We are not mentioned in the pages of history along with the other Catholic churches that sprung up during the World War II era, and that needed to be corrected." The author did fulfill one dream since publication … that this church can now be found on the web even though it has merged with another church. It is now called Presentation-Our Lady of Victory Catholic Church.
About the Author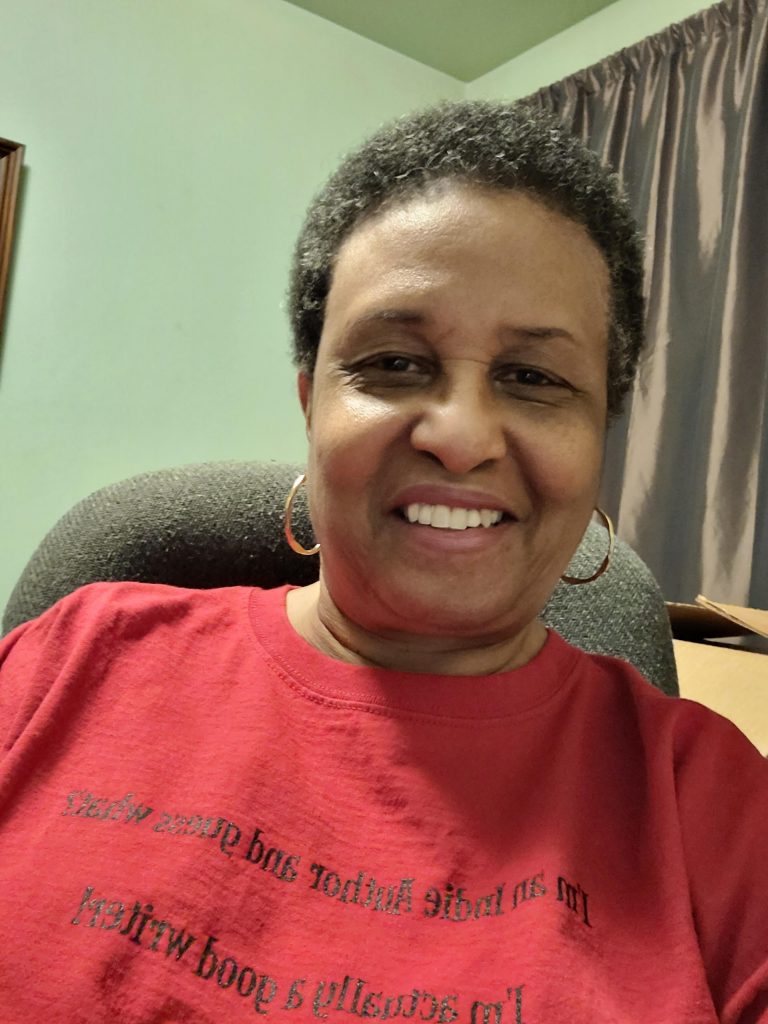 Shirley Harris-Slaughter is the author of Our Lady of Victory, the Saga of an African-American Catholic Community which was written to address a need to preserve Catholic history in her local community.
She is active in her church and virtual book club community where she has added another biography and fiction to her repertoire. She is married to Langston and is a Michigan Native. Shirley is a LifeTime Member of RRBC and serves on our Specialized Support Team as a Co-host of the RAVE WAVES "RATERS NOT HATERS" BlogTalkRadio show.
Find and Follow Shirley Harris-Slaughter
Related Content: