With Rox Burkey
I have a special treat for followers today! I'm chatting with B Alan Bourgeois, leader of the Authors Marketing Guild, based in Austin Texas. We have known each for several years and I wanted readers and authors to get a chance to meet him and learn about his passion for authors. Alan, I would like to have you share some information on you.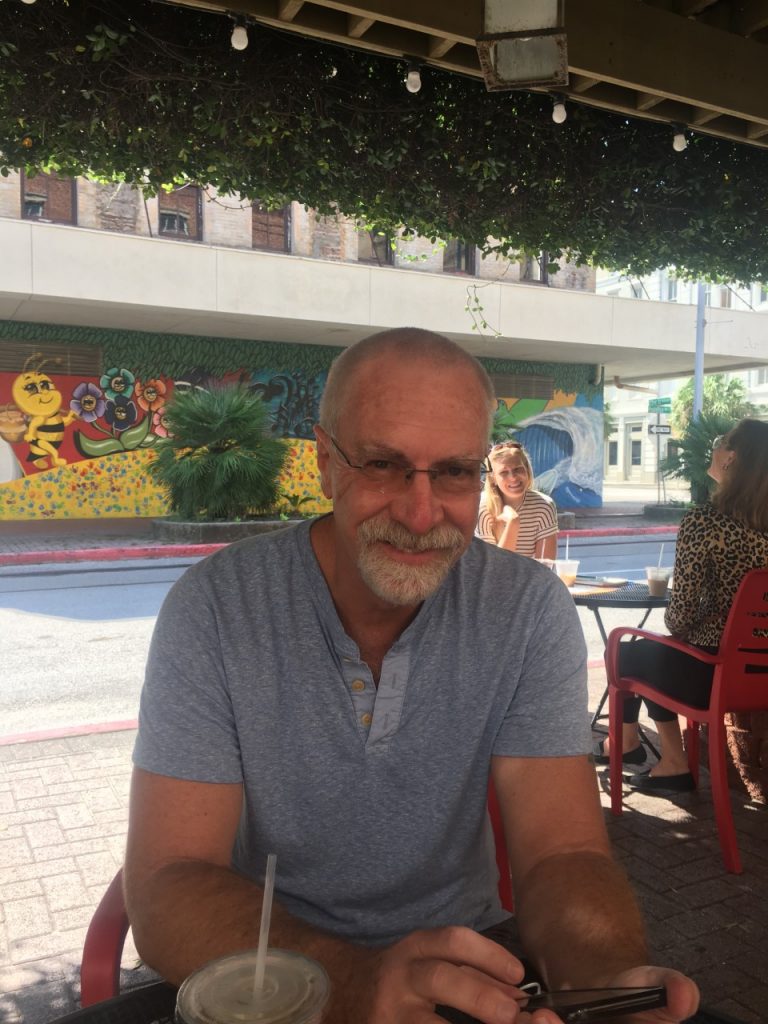 Alan, I know you are a published Author. How many books have you penned? I have 10 books published, with two books in the works. I also have several short stories that have appeared in anthologies over the past few years. Over the years, I have won one award for a book, four awards for short stories, and one award for speaking.
Do you have a favorite genre to read? I'm happy to say no. When I find time to read, I like to venture out on a variety of styles and genres.
Alan, do you have a preference for writing in a specific genre? Like my reading style, the same applies to my writing style. I have written in a wide range of genres. With me, it's about the story, the message I want to share, thus I find myself writing in a variety of ways. With that said, most of my books have a thriller style to them.
Have you always been an Indie Author, Alan? My first book was with a small press, but they failed in business, so I ventured out on my own. It was this experience that led me to be a small press myself and where I was able to get 60 books published for authors around the world. It was this growth process that led me to do what I now do for authors.
What was the driver to get you into creating associations and how long have you been dedicated to helping authors? As a small press, I learned a lot about the financial cost of getting books published, and sadly, I failed my authors in helping them to get the exposure they needed to succeed. Even though we were set up to give authors a voice and an opportunity to market themselves, it wasn't enough. The lack of book marketing and the lack of funding was the most valuable lesson I learned. Big publishing houses really do control the market on many levels. This wasn't fair for those authors like myself that wanted to share their great stories and ideas in the written form. It was from this growth process that I became determined to help authors to succeed.
When I first met you it was through your Texas Authors Association, can you share how and why you first when in this direction? As a small press and an indie author, it was clear that authors had to have deep pockets to compete with the big five publishers with marketing. Yet, like so many authors, I didn't have deep pockets. I had spent everything I had on my small press that I was left with nothing when I closed up shop. I felt what many authors feel, frustrated, and a bit angry at how the game is played in the publishing world. Even today, I continue to see how the game continues to hold indie authors and small presses down. This wasn't right or fair.
Just like many times in my life, when I saw something that wasn't right or fair, I spoke up and tried to do something about it. I love being a writer and I love helping people and while writing books does help, it just wasn't enough for me at that time. So, I created an organization that started with Texas authors and grew over the past ten years to help authors around the world. All of it is focused on helping authors learn how to better market and sell their books. I had no idea back in 2011 how this would lead to everything that I have created to support authors.
The event we met at was focused on a marketing training event. I believe this is now under the Authors Marketing Guild, defined as the Author's Marketing Event. What do these events provide to authors? The Authors Marketing Event (AME) was born out of our annual book contest gala that we held each year to honor the winners from the annual contest. It was great to see authors get together and share ideas and look for more ideas on how to succeed as indie authors.
In 2016, I created the AME by bringing professionals to the gala event and creating a weekend program where the authors could learn how to better market and sell themselves as true professionals. It has been a pleasure to bring a wide range of pros to this event each year and to see the authors who attend grow stronger and wiser. Their success continues to motivate me to keep on doing this annual event. The community that also grows from this event, as you know Rox, helps everyone grow stronger and more successful.
Each year, I strive to bring something new and exciting to the event to help authors expand their knowledge base. We have even recorded the sessions and have them available for authors to access for a small fee throughout the year so new authors can learn and succeed. The AME Campus has recently gone through some growth and changes to make it easier for people to see these sessions that were recorded live at the event.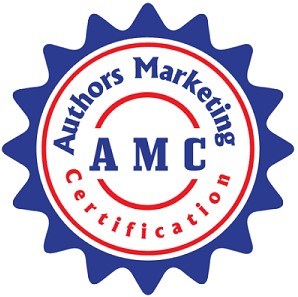 How does the Authors Marketing Certification, which can be earned through your events help get authors taken more seriously and by whom? In 2017 I did a survey of small press and some larger publishers to see if what we were doing would have value in helping authors to get traditional contracts. I was thrilled to learn that nine out of ten publishers would give a contract to an author that was certified in marketing vs an author that wasn't certified. Even if the manuscript and writing were the same. What the publishers told me was that it is tough to market books these days, much for the same reasons I saw when I was a publisher. Having an author go the extra mile and learn how to market themselves meant they were serious about their career and their future. Thus, the Certification was created.
Each year, the attendees can be certified in two levels; 101 – Beginners and 201 – Intermediate, we are adding level 301- Advance for those authors that keep coming to learn more and more. We list the authors and the year they are certified in each category so they can get extra exposure on the internet and use the certification logo on their website and when reaching out to agents or publishers with a new manuscript. We are the only organization in the world that does this. We look forward to adding more to this program in the years ahead.
How can authors take advantage of the taped sessions to gain some great nuggets to help them get the word out about their books? And, how many years of these events do you have online? The Authors Marketing Event Campus (AME Campus) has videos from 2017 forward. Not every session that we have held is available due to technical issues over the years, but 45 video sessions are currently available for any author to access for a small fee. They can check it out at http://Campus.AuthorsMarketingGuild.com and determine which sessions are of interest to them, and then enjoy learning from them.
Your passion for Texas and Authors resulting in you forming Texas Authors Institute of History. What is the goal of this organization? The Library of Congress has millions of books and other artifacts in it. It's overwhelming the amount of material they have. It was this concept of saving the history of authors that motivated me to create TAIH. I wanted something that continued to give life to the authors from Texas over the past two hundred years. We estimated that over a million books have been written by Texas authors and most of these are lost in the wind. That's a huge shame on many levels. Also, I wanted to create something that allowed current authors to set the record straight about their works.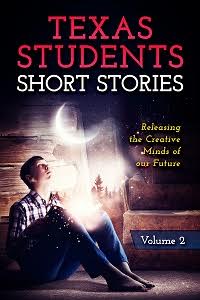 Alan, I know that you have a passion for promoting literacy starting as young as 6th grade. Tell my readers a little about this event, please. Yes, writing is a great form of communication for a variety of reasons. Our nonprofit, Texas Authors Institute of History, has created a Short Story contest for Texas Students grades 6 thru 12. We are in our fourth year of the contest. Entries are accepted each school year from Aug 15 to Jan 15, with the winners being announced by April 1st. We have had some great stories sent to us over the years and we believe there could be some great authors in our future. Any student, homeschool, private school, or public school can enter by going to http://TexasAuthors.Institute and selecting on Programs to learn about the rules, story guidelines, etc. We give cash prizes along with other prizes each year.
Many professors and historians try their best to figure out why an author wrote a book. Sometimes they may be right, sometimes they may not be correct about the reasons or thoughts that guided the author. Through our museum, we allow authors to write a short statement as to why they wrote the book. This now leaves future generations a personal glimpse into the mindset of the author which adds more to the storyline. It is our goal to create a multi-million-dollar facility that houses as many books by Texas authors as we can find and create a library for future generations to learn from. Our storage facility currently houses about 10,000 books, a far cry from what we know is out there. Authors are always welcome to complete our online form at http://TexasAuthors.Institute and then send a copy of their book to us for prosperity. Donations are always welcome too.

One of my favorite organizations that you oversee is the DEAR program (Drop Everything And Read). How does this program help make a positive impact on literacy and who does it help? DEAR was created many years ago in schools to help children quiet their minds a bit and improve upon their reading skills. Over the years, due to specialized testing and financial cutbacks, DEAR has slowly been removed from schools. We wanted to not only bring that back, but also to help children and to remind adults of the great pleasure they get from reading books on multiple levels; skills, education, creativity, and inspiration to name a few. Besides, we recognize that many schools and libraries just can't afford to get new books due to financial concerns.
Thus, through our literacy program, we raise money to get books from our members into schools and libraries. We of course use donations to help this process, but we also use a short story contest to help raise funds and to give new authors opportunities to get exposure through schools and libraries. Each year from March through July we accept entries into our two events: Texas Authors and Indie Authors short story contest. The winners get published into an anthology and then we get books distributed to schools and libraries through various events and programs.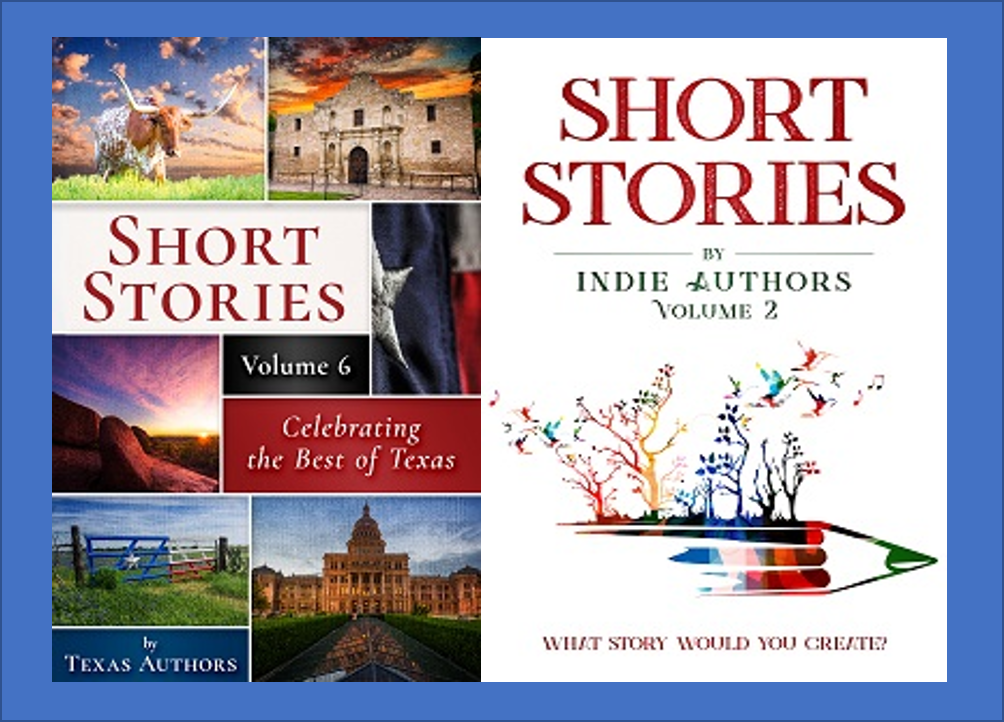 This helps the author gain new followers, and It helps get books into the hands of those that love to read. The money raised from the sale of books also helps us get more books into schools and libraries. Each year, our goal is to get one-thousand books distributed. We sadly struggle over the past couple of years to do this for a variety of reasons, but we continue to do our best and we know it helps.
You also have a Bourgeois Media & Consulting business. What services can you provide? Thanks for asking. One of the key factors that have been suffering over the years is the promotion of myself and my books as I am so busy helping hundreds of authors each year. It was in the last few months thanks to COVID19 that I finally understood how important it was that I practice what I preach in my personal business life as I do for the organizations I run. Thus, I have re-established BMC to help authors one on one and to have a portal that helps promote my books and speaking sessions. Whether I talk with a writer's group or help an author one on one, my years of experience and knowledge on many levels are available for direct consulting help to any author who wants to grow and succeed.
You created an online bookstore where Authors get to keep a higher percentage of the book sale price. How does this work and where do authors sign up? One of the key factors for an author to succeed is to earn their fair share from the sale of their books. Bookstores, publishers, distributors all want a piece of the pie and indie authors feel that pie shrinking year after year. The cost of marketing is not cheap, even after we teach them a variety of ways to do things at little to no cost, there are still some things you have to pay for. But you can't pay for it if you are not earning your fair share.

Thus, B4R.store (books for readers) was created to help authors on two levels. First, they can earn up to 80% of their book sales through our store. Second, and this adds up to more value for an author, is that they have the opportunity to learn who is buying their books. No other bookstore does this for its authors! That human connection is one of the most important things we have taught our authors over the years and one that we are happy to support through the bookstore.
Through the B4R.store model, authors don't have to worry about paying for their credit card processing system, or monthly fees on a mailing system, and much other monthly expense. They can sell their books through our site, and earn more money and learn who is buying their books. We have other options available for authors as well, and all of them support our free shipping that buyers get to enjoy when they buy a book. We are working on expanding our audio division so those books can also be sold on our system.
We have seen book sales increase over the past year at a nice pace, we expect our growth in 2021 with the new system to jump tenfold as we expand our author list. What is also nice about our bookstore is that it is tied to the Authors Marketing Guild. Thus, to be listed on B4R.store, you are required to have a membership in AMG which only costs $60 per year as of Jan 1st. Thus, helping the author to learn more about marketing and earning more from the sale of their books.
The Authors Marketing Guild was done to expand from Texas to Global support for Author. How has your program made a difference to Indie Authors Globally? I would love to say that it has helped tremendously, but we are only a year into this global expansion. We spend most of our money on our programs and not on advertising, but we know that word of mouth has been growing month by month and we are seeing continued growth in membership from outside of Texas. We expect our members to be about 50/50 at the end of next year. With this global outreach, we are now able to do more events in other states, and this year, even in other countries which have been a goal of mine for a long time. We are here to help any author around the world that wants to succeed and to get the word out about their books.
You provide a platform for authors to interview about their works and promote their books. How successful has this been for you and the Authors? As with every program and event I have created, I am never satisfied with its success. That's not to say the programs and events are not successful, just not as successful as I feel they should be.
The Indie Beacon Show began in 2015 by an invitation from a small city radio station to promote an event we were doing in that city. Over the years, we grew from a radio show to an international podcast and then to Amazon TV and YouTube shows along with the podcasts. This is a free program for authors that are supported by our advertisers and community programs. Three times a week we broadcast a 30-minute show that promotes an author from around the world. Once we broadcast it, then we keep it in our library for viewing by readers throughout the years. Any author can of course view or listen to the show on their favorite system, or by going to our website http://IBS.AuthorsMarketingGuild.com Any author can also go to that link and request an interview for free.
What do you feel, so far, are your top accomplishments with the various groups? There is nothing more exciting than getting an email from an author full of enthusiasm as they tell me of their success due to something they learned from our program or from meeting someone that helped them make that connection to move them to the next level. Wither they win one of our contests that launches them to greater success or attend an event that inspires them to better understand that they are not alone, but part of a community of authors that all want to grow stronger and more successful. What you desire and draw to you, can and does come back to you. Each organization and event can stand on its own, but at this time, I need to find people who want to take over the events and continue to grow them stronger. My time on this planet grows shorter and shorter, so it is time for new blood to step up and help authors to succeed. This part will be the final touches to my success as a philanthropist and motivator.
What would you like to accomplish over the next year, and how can readers who are interested help? Each year I always wish for our membership to grow larger, for I know from experience when we have more authors growing together, then companies and others begin to see us in a different light. They begin to offer special discounts and savings that we pass on to our authors, which helps everyone grow. Thus, each year, my goal is to see us continue to expand our member that allow us to grow in programs and events. Which leads to more success for authors, that is my ultimate desire, to see more indie authors succeed and earn their fair share in book sales.
Upcoming events these days are virtual. How has your creativity for virtual events been leveraged in 2020? 2020 has been a challenging time for all of us in so many ways. While we have embraced the virtual book festival concept, I have seen where systems that are available to use are not strong enough for what we need and for what readers desire. This is one of those times that not being a billionaire sucks!
I can't spend the money to create the perfect system for authors to still be able to reach readers in a more personal way. Until then, I look for ways to use what is available to help authors. Even after we have a vaccine for COVID19, I still want to embrace the in-person events with virtual programming to give more people opportunities to discover great books and the authors that write them.
Any final tidbits you would like to share with my readers? Authors Marketing Guild, LLC, and B4R.store are author owned organizations that are always looking for growth with investments, and membership. We work hard for authors to succeed if that is really what they want, no matter what concept that means for them. We are committed to helping readers find these great works of art and to leverage the works at a fair price, but in a way that helps authors earn their fair share. Earning a $1.00 per book is not a fair share for any author while the cost of marketing averages $3-$4 per book.
Alan, it has been an honor to listen to your history and viewpoints on writing/publishing today. I hope writers found elements of your story compelling. Often authors just want that extra help to find their way through the maze to let their voices resonated on the pages of their creation. Please reach out to Alan, if he doesn't know the answer, he will try to help guide you.
Best links to Connect with B. Alan Bourgeois
Email: info@AuthorsMarketingGuild.com
Twitter: @AuthorsMarketin @B4RBooks
Website Authors Marketing Guild and Bourgeois Media
Related Content: