By Rox Burkey
I always enjoy time chatting with authors, especially when they write intriguing fictions that keep the pages turning. Today I am pleased to get some great insight on this saucy murder mystery author. Thank you for joining me Kelly.
I'd like you to please share a bit of your background, writing, and upcoming activities with my readers, Kelly.
Was there a specific event convinced you writing was a good direction for you? I was a shy introvert as a child. I loved to read and spent many hours enjoying adventures vicariously through the written word. So, I can't point to one single event—just a childhood full of wonderful stories that I relished.
What is the biggest inspiration to your writing? Writing is challenging. It's hard. It makes me critically think. I get a sigh of real satisfaction when I finish a manuscript. Too bad I don't smoke or drink anymore or I'd celebrate with a smoke and a drink like Stephen King's character Paul Sheldon did in Misery.
Murder mysteries often require extensive research, do you find that to be the case? Absolutely. I have three or four forensic books, but Forensics for Dummies is my favorite. It takes a complex science and well—dumbs it down for a right-brained writer. I also have a good friend who is a forensic technician with the Seattle PD. She is great. I shoot her a quick email and she gets me an answer in short order. And how do you approach it? I am not a fan of Google's politics or bias, but I use their search engine all the time.
How many hours a day do you put into your writing? I still work full time for the government, so the bulk of my writing gets done in the wee hours of the morning on the weekend.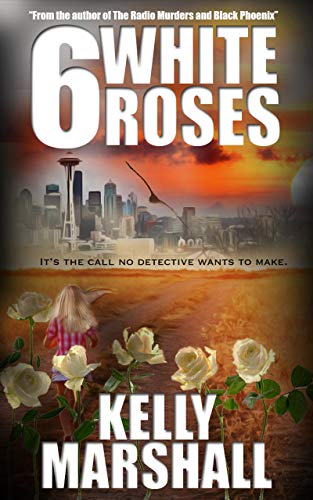 Do you have a favorite character that you have created and which one? I love Tandy Williams, the girlfriend of Detective Nick Winston. Here's how I described her in 6 White Roses. "Hello, darlin'. Those two words from Tandy's honey-dripped voice intoxicated Nick. The Texas native could be as smooth as Jack Daniels going down the throat on a Saturday night or as righteous and raucous as a Baptist preacher on a Sunday morning. This afternoon, her voice was pure Tennessee whiskey."
Are your characters created from people you know? Just parts of them. I have used one person's hands, or a friend's personality quirk, or a unique mannerism from someone else and rolled it all up into one bizarre character. They are like literary Frankensteins.
You have quite a few books, how often do you release a new story? It takes me a year or longer to write a book from start to finish. If I were writing full-time, I could publish two books a year, but as I mentioned, I work a 40-hour week for Uncle Sam, so one book a year is all I can manage.
What formats are your books available in? E-books and soft-bound print versions. I was a radio announcer for many years, so I could do them in audio, but I simply don't have the time for that. I am doing something unique right now. Fellow writers kept at me to try podcasting. So now, I am writing a book called Deadly Match and am posting biweekly episodes in a podcast on my website, KellyMarshallBooks.com.
Can you tell me a little bit about your next book and when it will be available? I will write a print version book of Deadly Match from the podcast scripts. I am writing the book as I go, so I don't have an end date for the podcast.
Do you read your book reviews? Yes. Feedback is always good whether I like it or not.
Tell me a little about your writing process and how it has evolved over time? I have tried to do the outline thing and mapping it all out on a cork board. I spent so much time doing that, that I didn't have time to write! What really works for me is knowing the end game. Was it Colonel Mustard in the billiard room or Miss Scarlett in the library? Once I know that, I'll wind my way to the conclusion.
What are you passionate about? Writing and Outlander with Jamie Fraser. God, I love that man. He really needs to be cloned. Claire can't keep him to herself. I cannot agree with you more. A fabulous series and Jamie was a well constructed, complex character.
Most authors I come across are readers, does this apply to you? Oh, yes. If yes, do you have a favorite genre? Always a good mystery.
What interests you outside of writing? I want to travel more. I am tethered because of my 9-5 job. But when I retire, I'd like to hit the open road. I had wanted to head back to England and Switzerland, but with Covid-19, my travel plans have changed. I may discover more of the US.
Do you have any advice for up and coming authors? Try not to let it get you down. Publishing is a carnivorous business. It'll eat you up and spit you out. I've been taken more than once by marketing schemes. I say make friends. Be kind. Karma works. Good will come to you.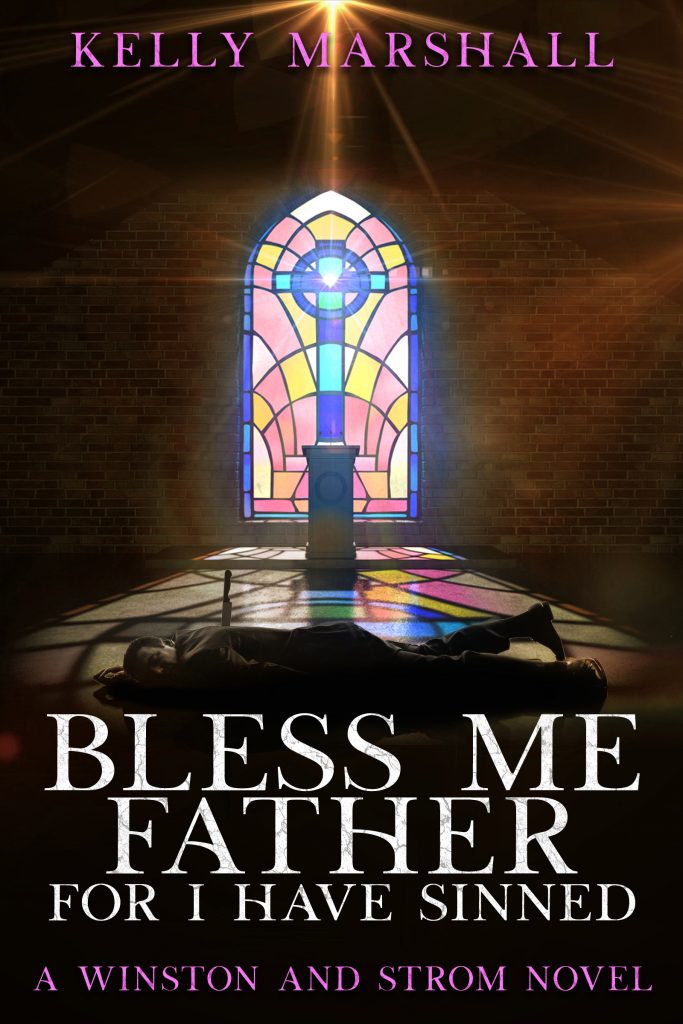 Kelly, I heard that you are doing a special feature on one of your books in August 2020. Bless Me Father For I Have Sinned was released last year and received some awesome reviews.
This excerpt from Sherri Fulmer Moorer for Readers' Favorite told me all I needed to know to add this to my reading list. "I thoroughly enjoyed Bless Me Father For I Have Sinned, because it's the perfect murder mystery. The characters are well developed and as intriguing as the plot itself, which has plenty of twists and turns to keep you guessing."
And your book trailer sends chills up and down my spine! Well done.
Where can readers find you and follow you.
Kelly, thank you so much for your time. I think readers will add one or more of these stories to their reading list. We'll chat again.
Related Content: