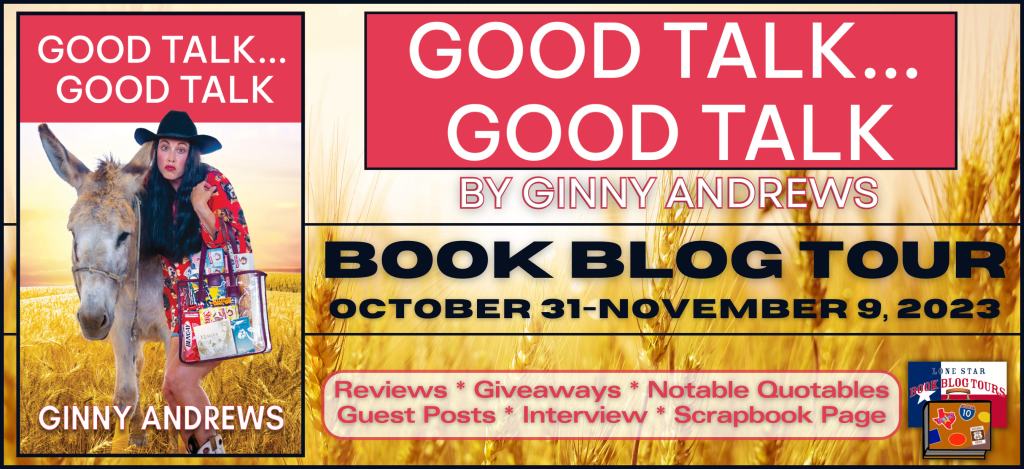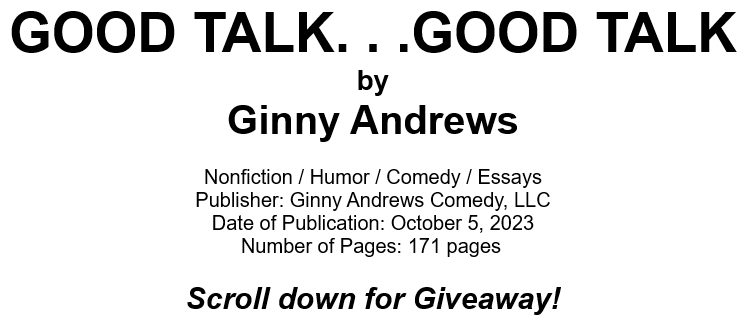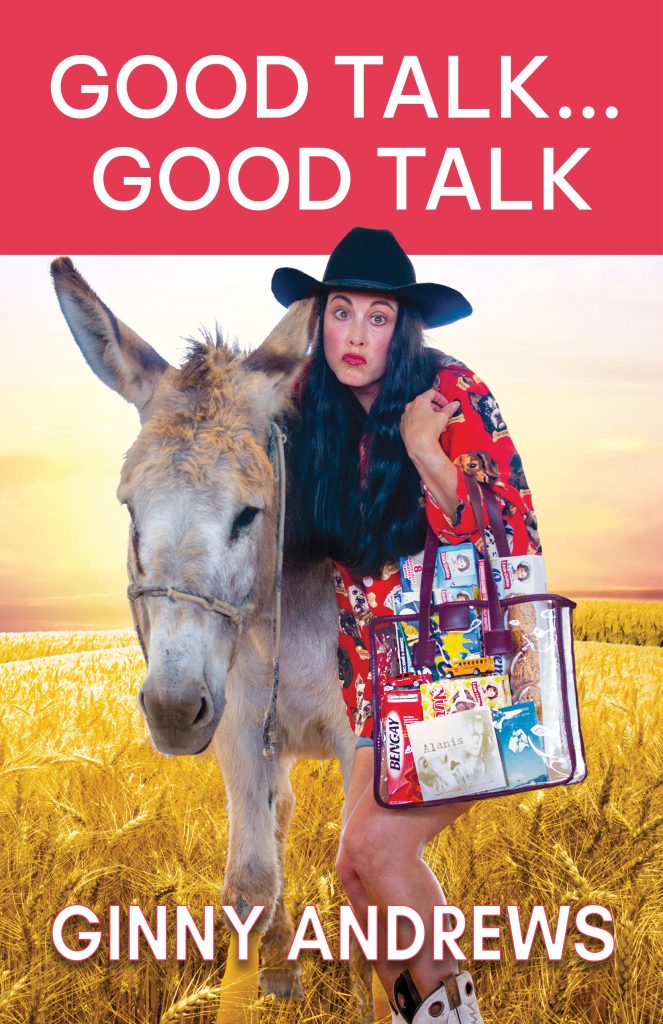 Raise your hand if you have ever run into a mannequin in a store and apologized. Continue to keep your hand raised if you want to pre-write thank you notes to those whom you anticipate attending your funeral because you suffer from chronic "way too nice" syndrome. Keep it up high if you have ever farted in church or yoga class. Man, my arm is getting tired!
Most people are awkward during the middle school years, grow out of it, and blossom into mature, well-functioning human beings…I'm still waiting for this to happen. Awkwardness is my hidden talent, although most who know me would tell you it isn't hidden—it's written on my forehead. My daily life is filled with epic failures. Sometimes I feel like I'm one big malfunction! As I have gotten older, I just try to embrace it.
After you read this collection of essays, hopefully you will be able to accept your imperfections too! Nope, probably not because I'm still not there! However, maybe my comedy will stick with you like that hemorrhoid you can't seem to get rid of, like ever—Good Talk. . .Good Talk.



In Good Talk…Good Talk, Author Ginny Andrews shares her life experiences as segments to engage readers. The descriptions of each situation are vivid and relatable — or avoidable if her results are undesirable. The diary of her choices reads like 'If I knew then what I know now I would have… format of her diary-like entries delivers scenarios like separate nights at Improv with quick statements, exaggerated motions, one-liners, and results no one can make up—it's real. The hilarity of her choices, in retrospect, is priceless. Yet, Ms. Andrews keeps her chin up and tries to find the easy button like a Merry-Go-Round rider grabbing the brass ring.
The order of the chapters steps through various phases of life, which allows readers to select their favorite topics or hunt for results to consider before they go down a path. I found the tongue-in-cheek delivery both insightful and sad. Ms. Andrews never seems to catch a break to get help, so she resorts to telling of events with expected outcomes. Ms. Andrews's honesty and transparency are her trademark. No one should underestimate the value of sharing actual events.
Relieving anxieties and facing phobias are real, but Good Talk…Good Talk may help show what to or not to live life. Readers who enjoy self-help books with a heavy dose of comedy will love the insights of Ms. Genny Andrews. Laughter is a great medicine.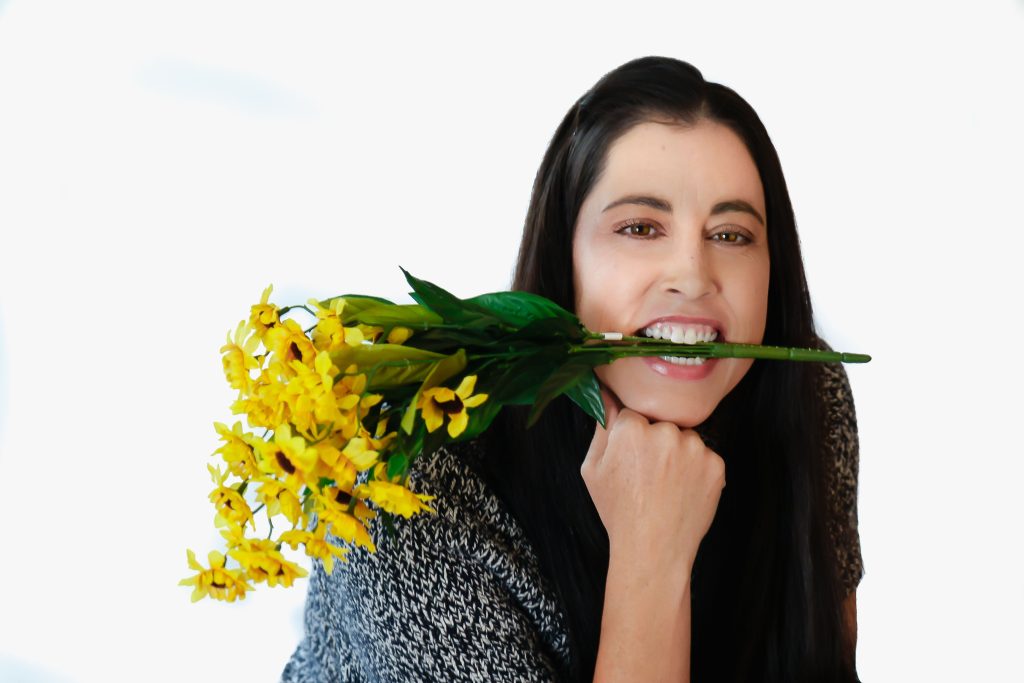 Ginny Andrews is a former high school teacher and coach, who is now an aspiring comedian, speaker, and writer. She would greatly appreciate it if you purchased her book! Door Dash, dog-sitting, used car sales, lawn mowing, and selling random items found in her house aren't high paying gigs!
——————————————————————————————————————
◆ WEBSITE ◆ INSTAGRAM ◆ FACEBOOK ◆ AMAZON
◆ X/TWITTER ◆ TIKTOK ◆ YOUTUBE ◆ GOODREADS ◆ BOOKBUB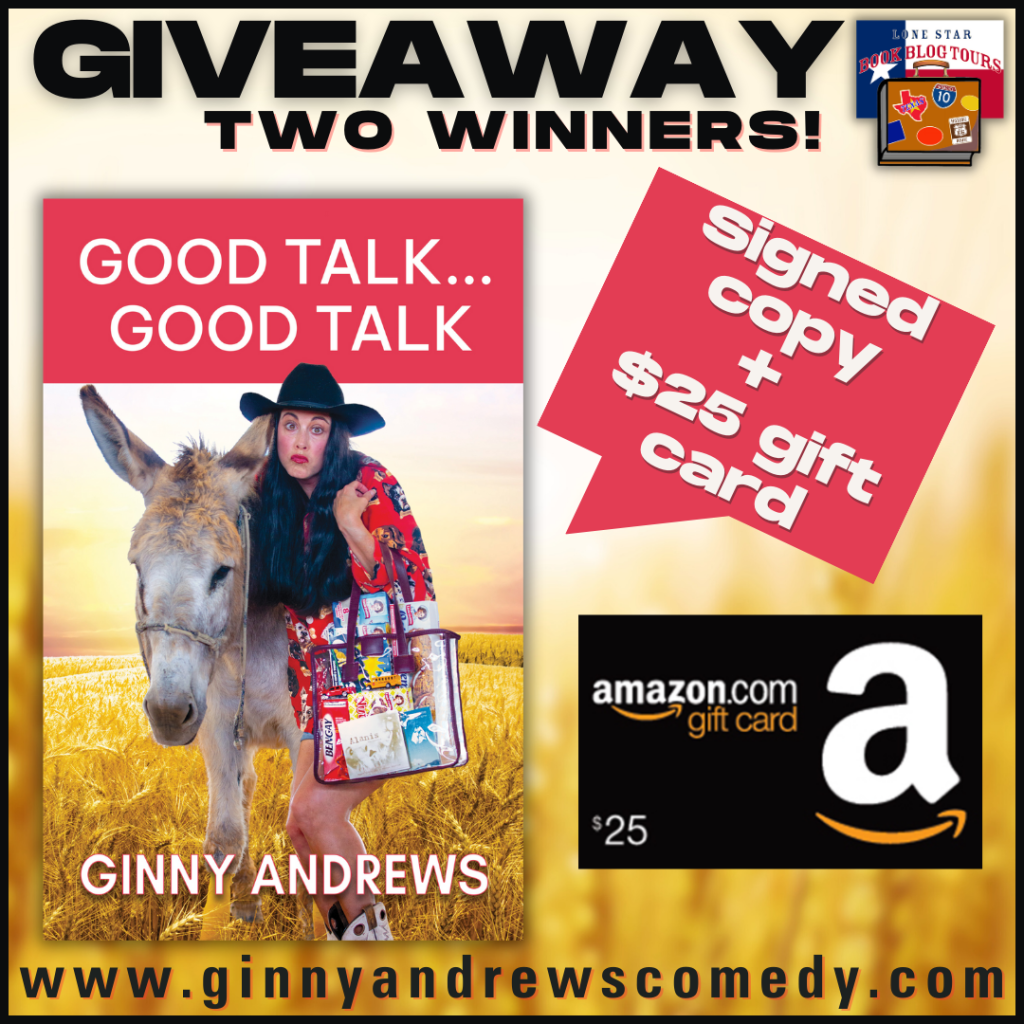 a Rafflecopter giveaway

or visit the blogs directly: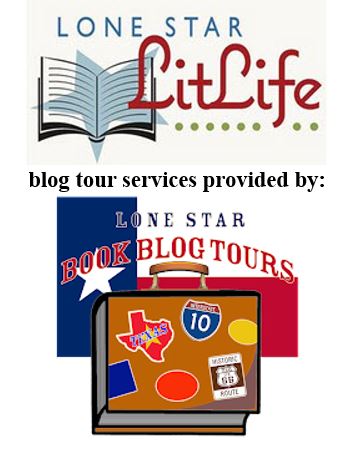 Related Content: