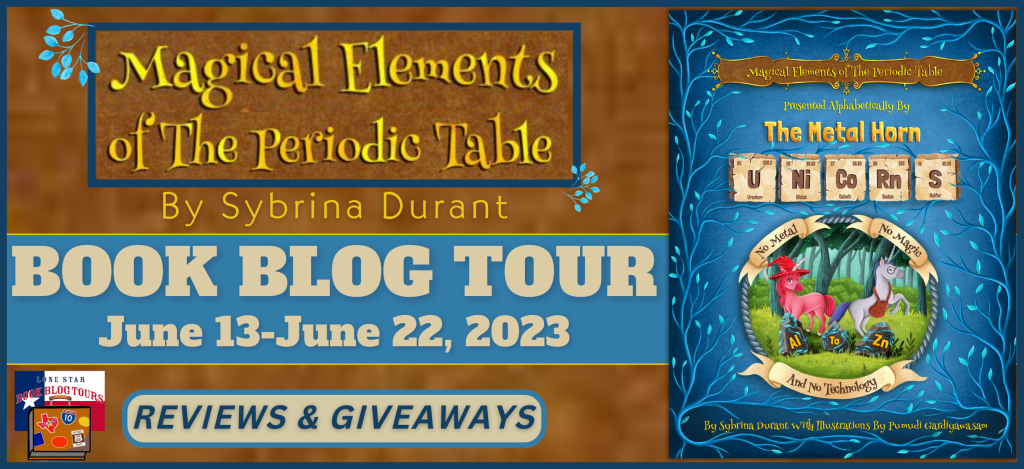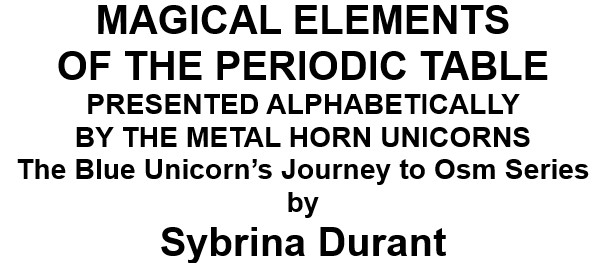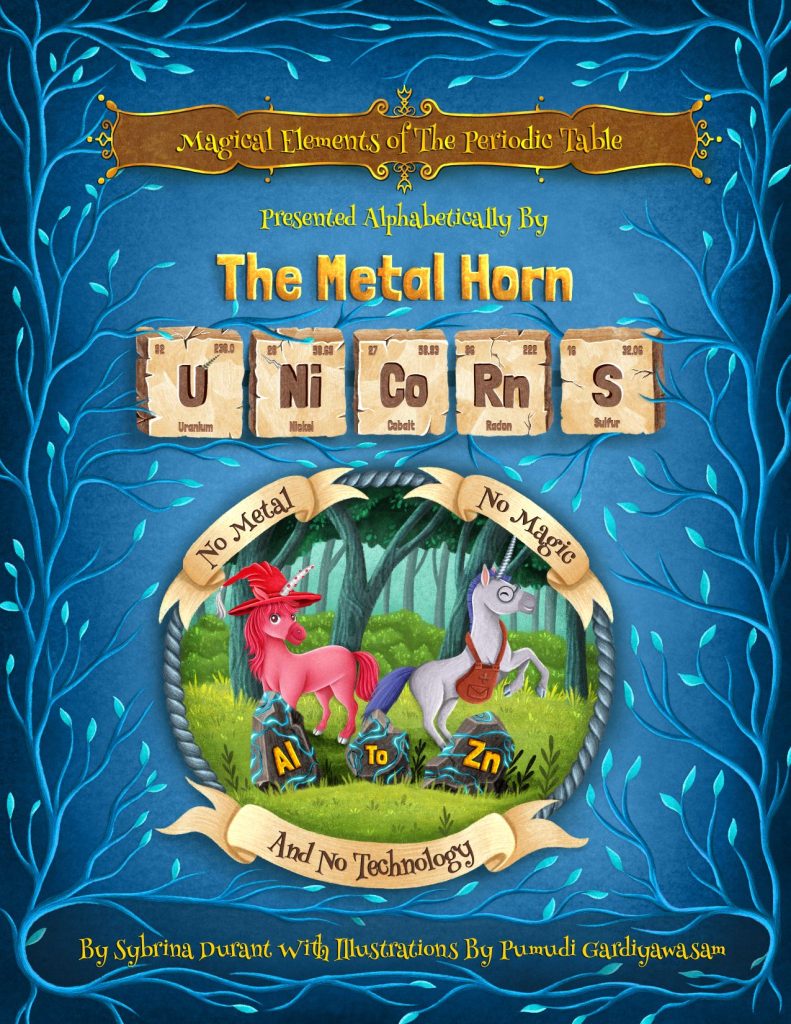 Ready to learn the magic of science? Metals and all the other elements from the periodic table make everything seem magical. You can see it everywhere: in buildings, transportation, communications, medicines, and even in the food you eat! All technology and everything that makes life modern come from the magical elements in the earth, water, and the air.
Think of it like this, "No Metal – No Magic…and No Tech-no-lo-gy." You can learn about all that stuff in this book called The Magical Elements of the Periodic Table Presented Alphabetically by The Metal Horn Unicorns. Twenty-six techno-magical elements are presented from A to Z by the magical metal horn unicorn tribe from Unimaise.

The book also has an amazing unicorn-themed periodic table, plus special pages featuring elemental compounds and alloys. Now, that's Techno-Magical!
CLICK TO PURCHASE




For many pre-teens and beyond, science can present seemingly impossible hurdles. The Metal Horn Unicorns opens up a world of magical learning from A to Z. Ms. Sybrina Durant creates an exciting and colorful way to get introduced to the periodic table. Unicorns are legendary creatures spoken of throughout the ages, persisting in storytelling to young and old. Each unicorn in the book has distinctive magical elements from the periodic table that gives them specific traits and powers.
The unicorn tribe member names span the alphabet, and each design is colorful and unique, making memorization easy and fun. There are downloadable trading cards to help with the lessons and understanding of the metal element powers they each possess. The song is fun and gets the learning going.
Each unicorn has an endearing tale to add to the fun as readers learn details about metals and their properties. Learning was never this exciting when I studied the subject. I discovered some great tips along the magical journey.
Ms. Sybrina Durant has a knack for making a must-do activity enjoyable and engaging for young people. Highly recommended as a summer read for children and even for some of those sleepovers when the trading cards can keep education fun, exciting, and enchanting.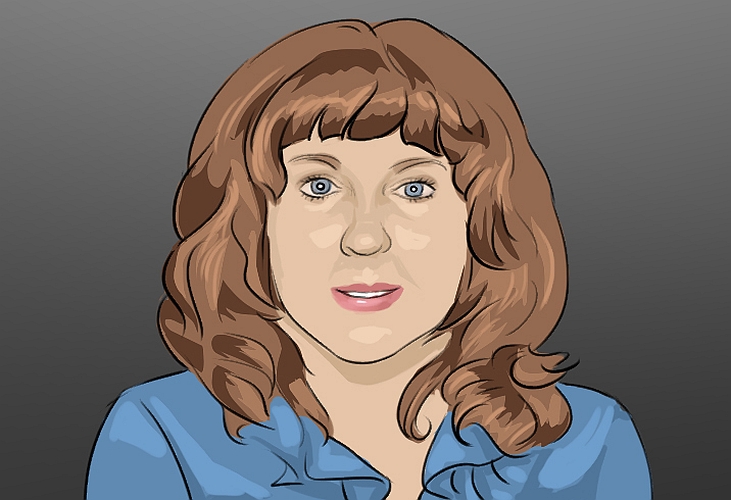 Sybrina Durant is a unicorn author and entrepreneur. In addition to books, she offers unicorn-themed activities, t-shirts, and more. Plus, she has pulled together a collection of nearly all the unicorn books available today from hundreds of authors. They are categorized on her website by Little Kid, Middle Kid, and Teen Unicorn Books.
—————————————————————————————
◆ WEBSITE ◆ NEWSLETTER ◆ FACEBOOK ◆ LINKEDIN ◆ AMAZON ◆
◆ TWITTER ◆ PINTEREST ◆ GOODREADS ◆
◆ BOOKBUB ◆ LIBRARYTHING ◆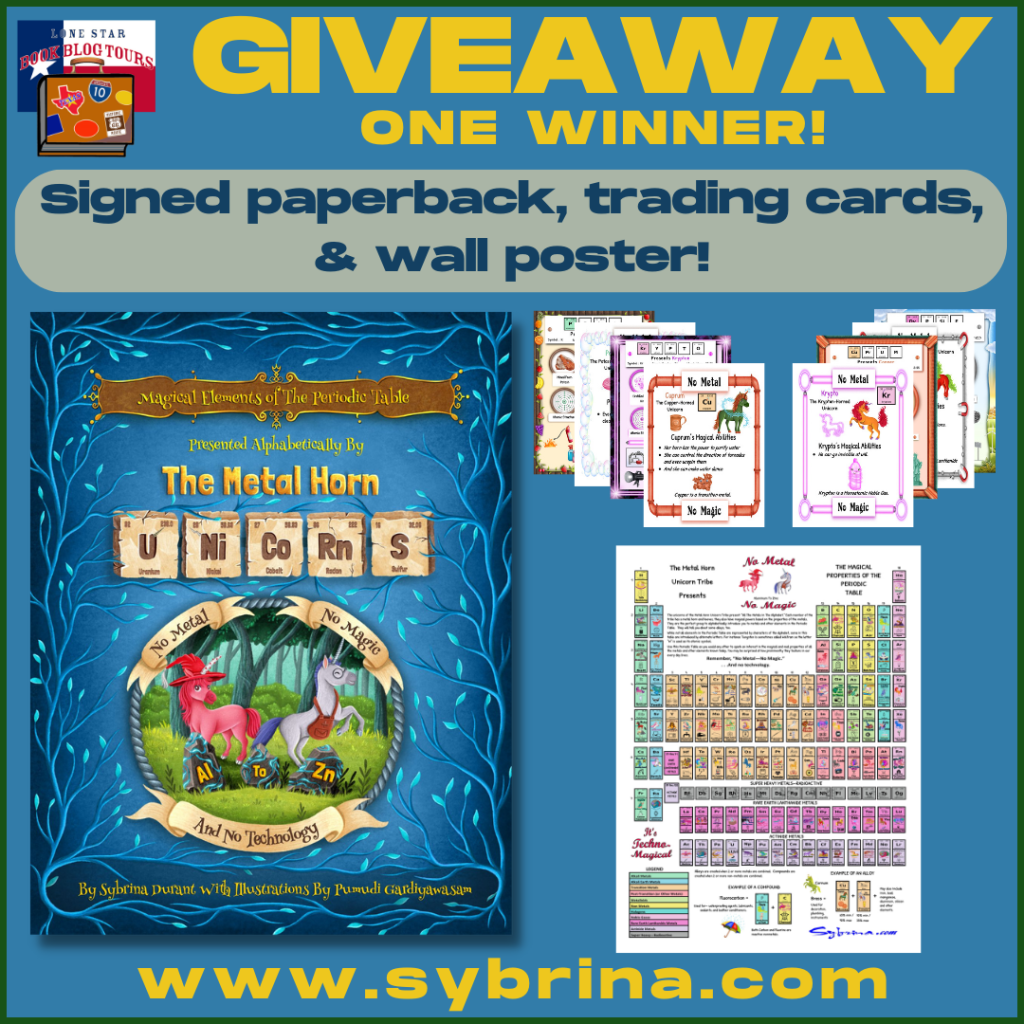 a Rafflecopter giveaway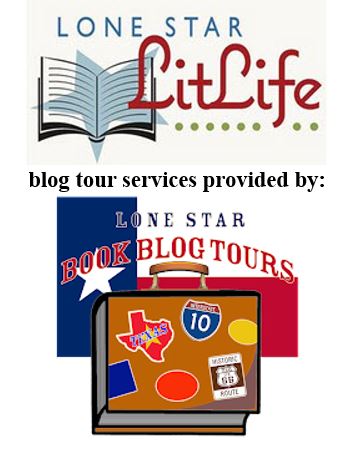 Related Content: