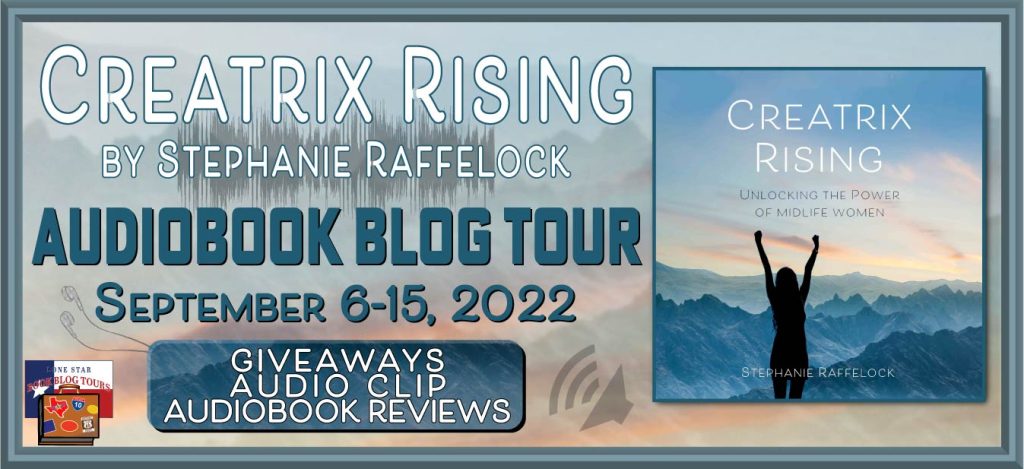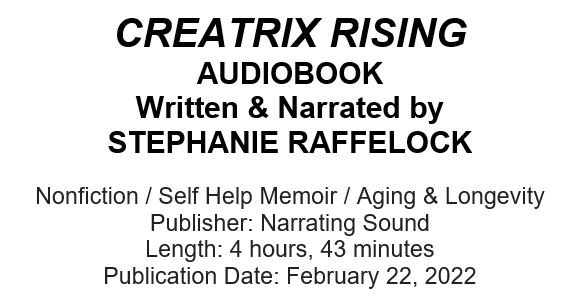 SCROLL DOWN FOR GIVEAWAY!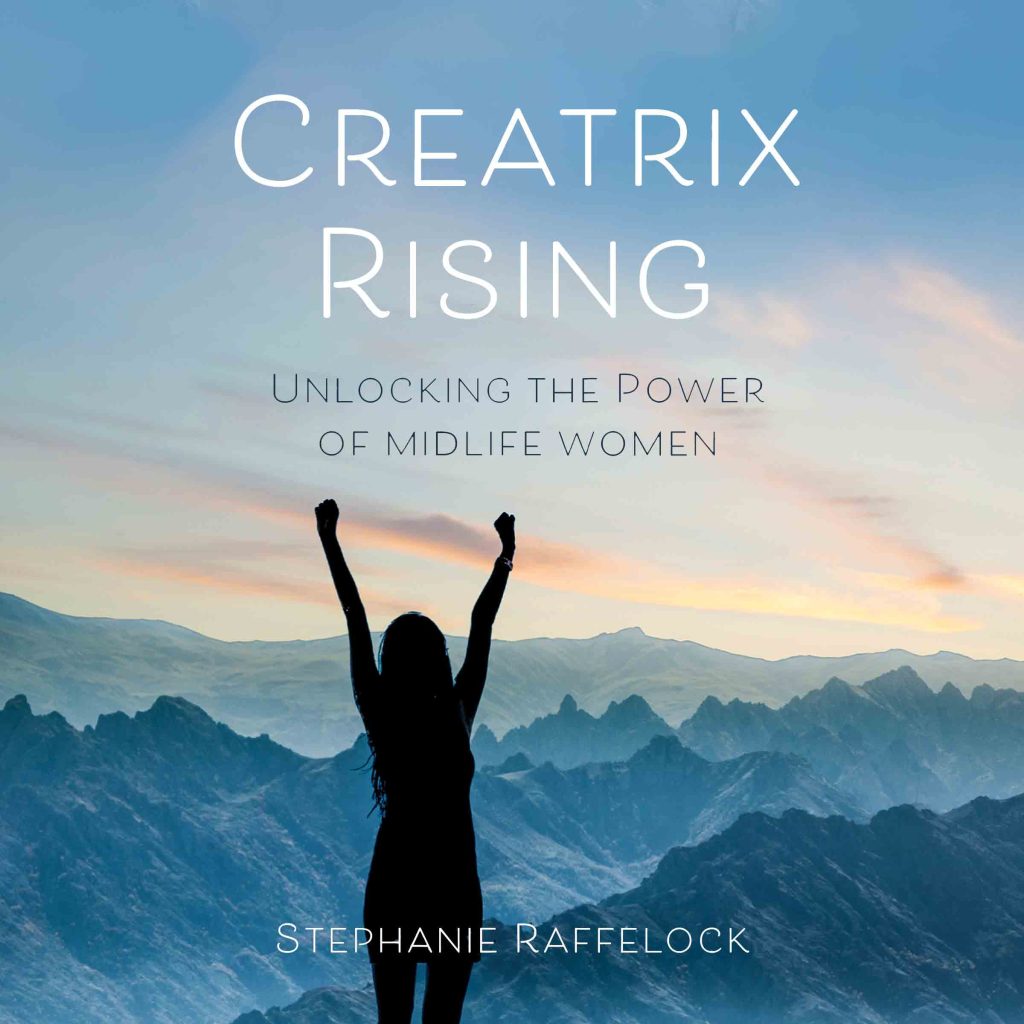 Ever since Eve was banned from the garden, women have endured the oftentimes painful and inaccurate definitions foisted upon them by the patriarchy. Maiden, mother, and crone, representing the three stages assigned to a woman's life cycle, have been the limiting categories of both ancient and modern (neo-pagan) mythology. And one label, in particular, rankles: crone. The word conjures a wizened hag—useless for the most part, marginalized by appearance and ability.
None of us has ever truly fit the old-crone image, and for today's midlife women, a new archetype is being birthed: the Creatrix.
In Creatrix Rising, Raffelock lays out—through personal stories and essays—the highlights of the past fifty years, in which women have gone from a quiet strength to a resounding voice. She invites us along on her own transformational journey by providing probing questions for reflection so that we can flesh out and bring to life this new archetype within ourselves. If what the Dalai Lama has predicted—that women will save the world—proves true, then the Creatrix will for certain be out front, leading the pack.
CLICK TO PURCHASE!




Creatrix Rising is an insightful reflection of the stages of a woman's life through the eyes of Stephanie Raffelock. Sharing her meaningful life experiences highlighted her journey of people, places, and decisions. Her running theme includes none of us are perfect. For her this started when she decided to quit high school and move to Los Angeles—her mother drove her and set her up in an apartment. For many years she blamed her mom for allowing her to go on her own until she learned to take responsibility for her actions.
Creatrix defines the creative nature of women that begins in youth but gets hidden in the rigors of working and building a family yet can reemerge in midlife. The steps of a woman from a child to a teen, into a young adult, onto an adult, and mature adult that have archaic labels, such as a crone, get discarded by today's women with self-empowerment. For Stephanie, dreams of being a songwriter took her to Los Angeles. She realized how ill-prepared she was to make good adult decisions and began hiding behind stories to make herself more likable. Fortunately, she spent years and eventually clawed her way out of her poor choices, becoming clean and sober.
People she met along the way guided her to discover her talents, authenticity, self-forgiveness, and valuable relationships. Each chapter delivered a positive message and story from her life to emphasize her points. The additional tool she provided at the end of each chapter includes reflection, activity, and journalling topics and questions. Valuable to the individual and easily incorporated into women's groups or families.
The organization of The Creatrix is easy to follow, well-written, and worth referencing in one's life journey. The clarity, pacing, and delivery of the narration by Stephanie Raffelock were flawless. I recommend this book for women who want to discover and explore the options for graceful maturation through increased self-awareness.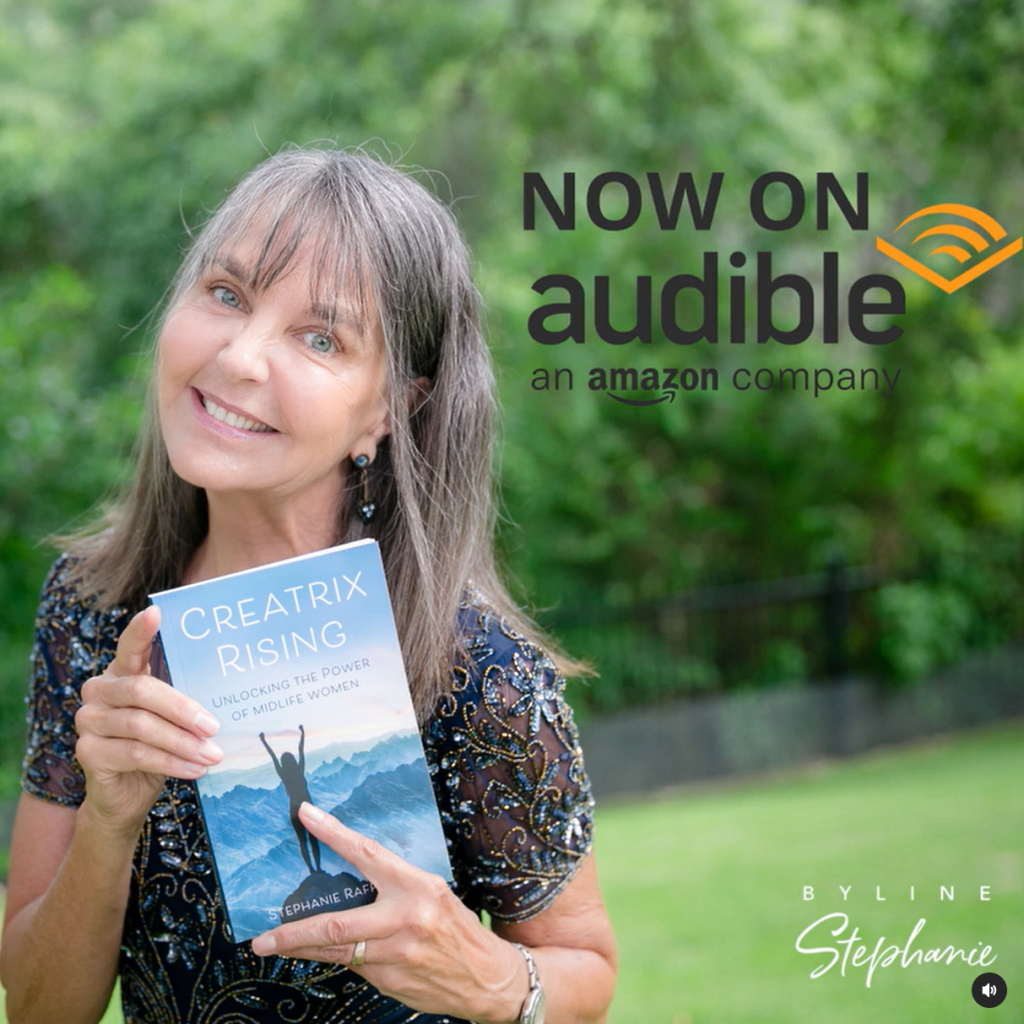 Stephanie Raffelock is an author, speaker, and voiceover artist. She is the editor of the anthology, Art in the Time of Unbearable Crisis (2022). Stephanie is the author of Creatrix Rising, Unlocking the Power of Midlife Women (2021) and she penned the award-winning book, A Delightful Little Book on Aging (2020). She lives in Austin, Texas, with her husband and a goofy Labrador Retriever named Mickey.
| Website | Instagram | Facebook |
| Byline Stephanie Facebook | Goodreads |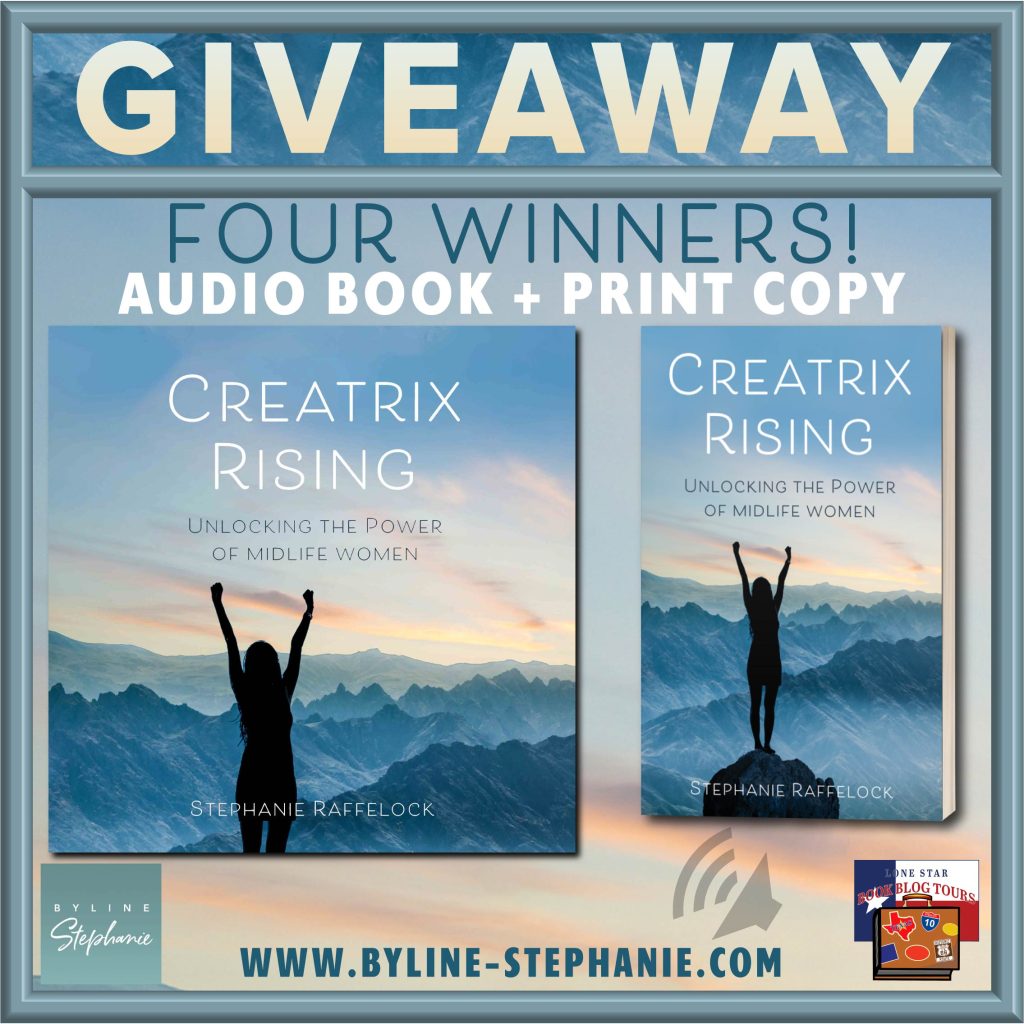 a Rafflecopter giveaway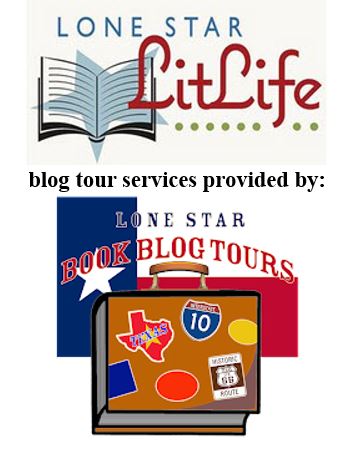 Related Content: