**** Political and Personal Corruption —-Review by Rox Burkey
Carl Parsons wraps the state of society into the life of a political kingpin—Senator Leader hoping for a successive political win. Rita Collins, a Washington DC television station reporter, is married to a wounded veteran, Brian. Brian hoped to follow in his father's political footsteps. He and his school friend, Vincent, were on tour in Iraq when he lost his legs and his friend was killed. Brian refuses treatment for unexplained reasons. His father, Dolph Collins, never visited his son in the VA hospital. Marla, his mother and trophy wife, wants her son to do therapy and come home.
Veterans get support in the hospital as long as progress continues. When Brian refuses treatment, a psychiatrist gets assigned. Interviews of the people in Brian's reveal a dark, seedy side to love and politics. Marla shares how she met and married her husband and the personal and political sides of her unhappy life. Rita also carries her share of secrets. She is unaware of many of Brian's decisions when she tells the psychiatric team what she knows. Mr. Parsons creates distinctive, three-dimensional characters. Their choices during their life's journey are like individual hamsters on their wheel, making choices that won't quietly disappear even in death.
The narration by Jeff Heisler fits the grim thriller in tempo, though in places, it seems too slow. The women's characters sounded similar, while the men's voices were more distinguishable. Fans of political thrillers will enjoy peeling back the layers of the manipulative lies until the unexpected end.
About the Author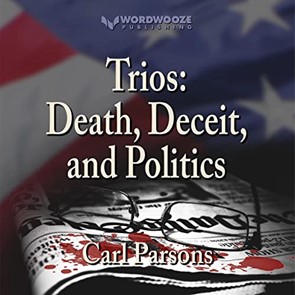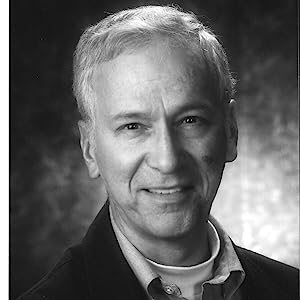 With a background in both the sciences and humanities, Carl Parsons served for 22 years in various management positions for TRW Automotive, including plant manager. Upon his retirement in 2012, however, he returned to the humanities as an instructor in English for Walter State Community College in Sevierville, Tennessee, and as a writer and editor of literary fiction. He has published a total of eleven short stories with The Broadkill Review, The Raven Review, Foundling House, Scars Publications, and Spillwords Press and poetry with Literary Yard and Plum Tree Tavern. He also contributes essays on native plants to Hey, Smokies on-line travel magazine and writes monthly author biographies and discussion questions for the Classics Book Club of Sevier County. He is a member of West Virginia Writers Inc.
Contact Info: 1111 Eagle View Drive, Kodak, TN (United States) 37764
865.932.4545
Related Content: