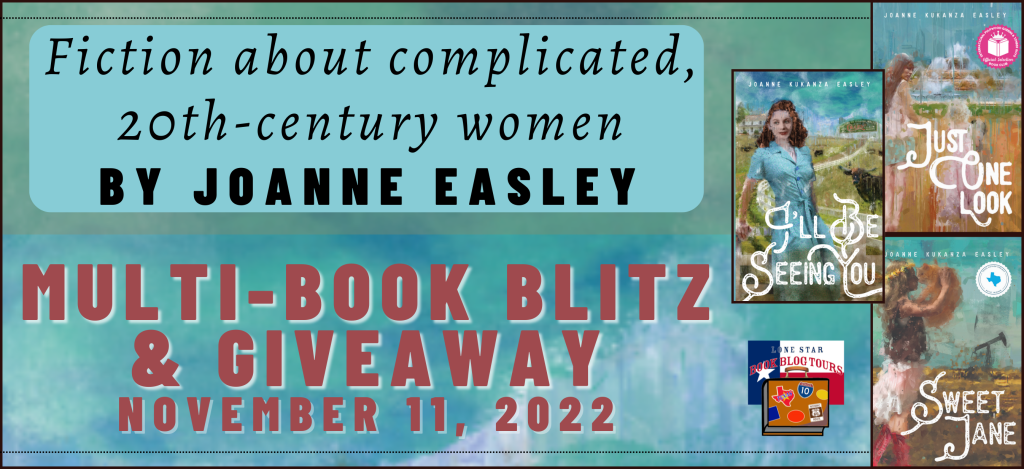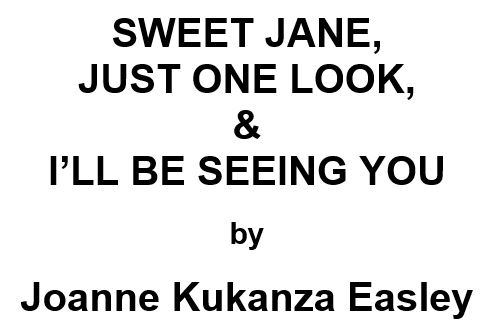 SCROLL DOWN FOR GIVEAWAY!

Sweet Jane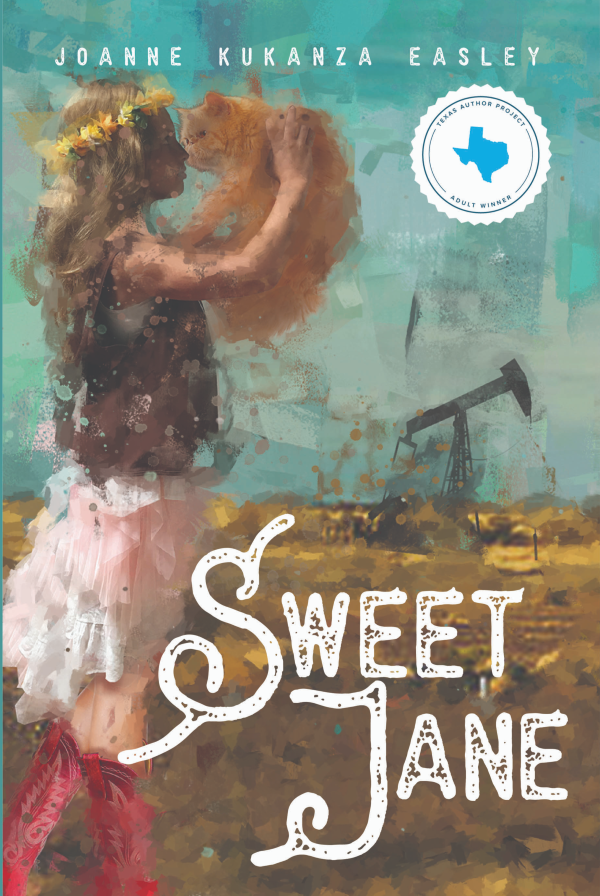 Joanne Kukanza Easley's debut novel
2019 Wisdom-Faulkner Award finalist
2020 Adult Fiction winner Texas Author Project
2020 Sarton Award Finalist
2020 Eric Hoffer Award Short List
A drunken mother makes childhood ugly. Jane runs away at sixteen, determined to leave her fraught upbringing in the rearview. Vowing never to return, she hitchhikes to California, right on time for the Summer of Love. Seventeen years later, she looks good on paper: married, grad school, sober, but her carefully constructed life is crumbling. When Mama dies, Jane returns for the funeral, leaving her husband in the dark about her history. Seeing her childhood home and significant people from her youth catapults Jane back to the events that made her the woman she is. She faces down her past and the ghosts that shaped her family. A stunning discovery helps Jane see her problems through a new lens.

CLICK TO PURCHASE!
| Amazon | Barnes & Noble | Book Depository | 
| IndieBound | Kobo |

Just One Look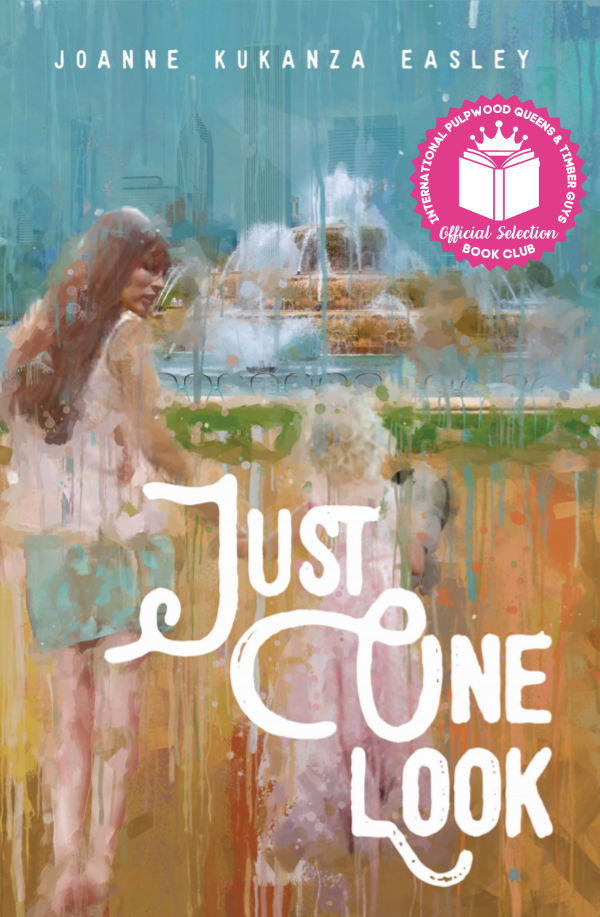 May 2022 Pulpwood Queen Book Club Pick
Shelf Unbound 2021 Notable 100 Best Indie Books
Recommended by the US Review of Books
In 1965 Chicago, thirteen-year-old Dani Marek declares she's in love, and you best believe it. This is no crush, and for six blissful years she fills her hope chest with linens, dinnerware, and dreams of an idyllic future with John. When he is killed in action in Viet Nam, Dani's world shatters. She launches a one-woman vendetta against the men she seeks out in Rush Street's singles bars. Her goal: break as many hearts as she can. Dani's ill-conceived vengeance leads her to a loveless marriage that ends in tragedy. At twenty-four, she's left a widow with a baby, a small fortune, and a ghost—make that two. Set in the turbulent Sixties and Seventies, Just One Look explores one woman's tumultuous journey through grief, denial, and letting go.

CLICK TO PURCHASE!
| Amazon | Barnes & Noble | Book Depository |
| IndieBound | Kobo |

I'll Be Seeing You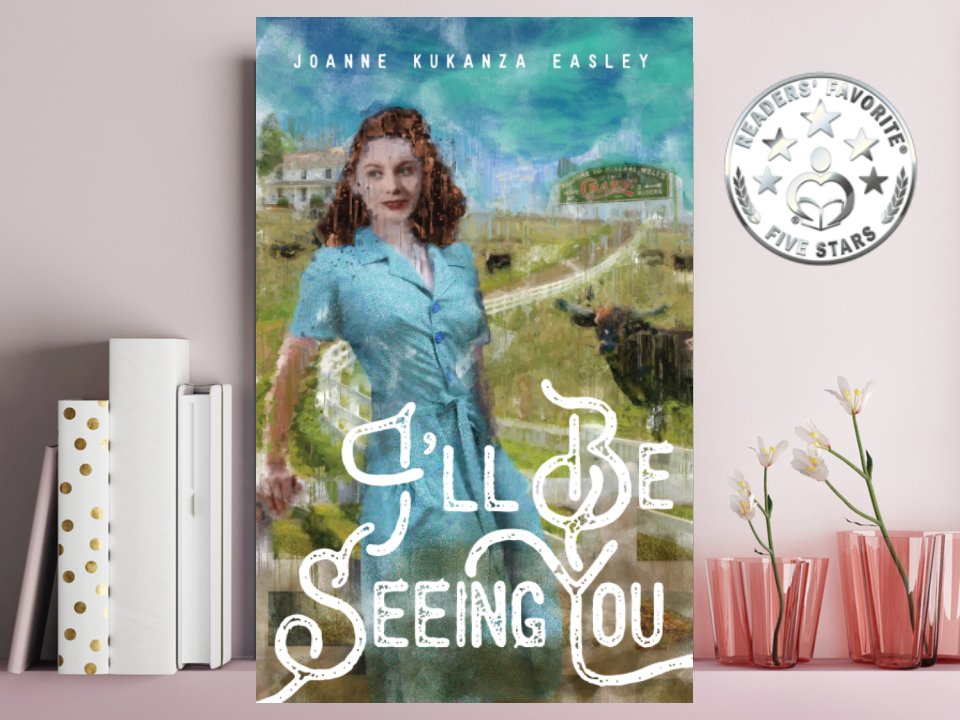 The new release from Joanne Kukanza Easley, the multi-award-winning author of Sweet Jane and Just One Look
A saga spanning five decades, I'll Be Seeing You, explores one woman's life, with and without alcohol to numb the pain.
Young Lauren knows she doesn't want to be a ranch wife in Palo Pinto County, Texas. After she's discovered by a modeling scout at the 1940 Fort Worth Stock Show Parade, she moves to Manhattan to begin her glamourous career. A setback ends her dream, and she drifts into alcohol dependence and promiscuity. By twenty-four, she's been widowed and divorced, and has developed a pattern of fleeing her problems with geographical cures. Lauren's last escape lands her in Austin, where, after ten chaotic years, she achieves lasting sobriety and starts a successful business, but happiness eludes her.

Fast forward to 1985. With a history of burning bridges and never looking back, Lauren is stunned when Brett, her third husband, resurfaces, wanting to reconcile after thirty-three years. The losses and regrets of the past engulf her, and she seeks the counsel of Jane, a long-time friend from AA. In the end, the choice is Lauren's. What will she decide?

CLICK TO PURCHASE!
| Amazon | Barnes & Noble | Book Depository |
| IndieBound | Kobo |



Joanne Kukanza Easley creates a historic family sage centered on a fourteen-year-old girl, Ruby Easton, in 1938. The adolescent got invited by her Aunt Imogene, a relation to Ruby's mother, to visit Manhattan and see New York. Imogene was a woman of independent means who lived a glamorous and outrageous lifestyle. Ruby's mother wasn't a fan of Imogene's world.
At sixteen, Ruby got crowned Miss Mineral Wells and rode on a float at the Fort Worth Stock Show parade, receiving news coverage. From there, she received an offer to become a full-fledged model with the John Powers modeling agency in New York City. Ruby's father thought she deserved a shot at modeling, if she could also live with Imogene while in the city. Young, impressionable, and older in appearance, Ruby insisted she be called Lauren. Inexperienced Lauren, positioned into mature choices and had little to no guidance.
The story takes readers through the changes in Lauren as she succeeds at modeling yet grows up too fast. She becomes pregnant and gives up her baby. Lauren's life continues a downward spiral to multiple marriages, alcoholism, drugs, and regrets. The changes Lauren undergoes up through 1985 are stunning.
Can this imperfect individual find love and happiness after significant heartache? Joanne delivers a thought-provoking story of women and the challenges they faced then and even today. The saga reflects the times with compelling, diverse characters throughout the well-developed plotline featuring the inexperienced Lauren. If you enjoy family sagas, put this one must be on your read list for the holidays.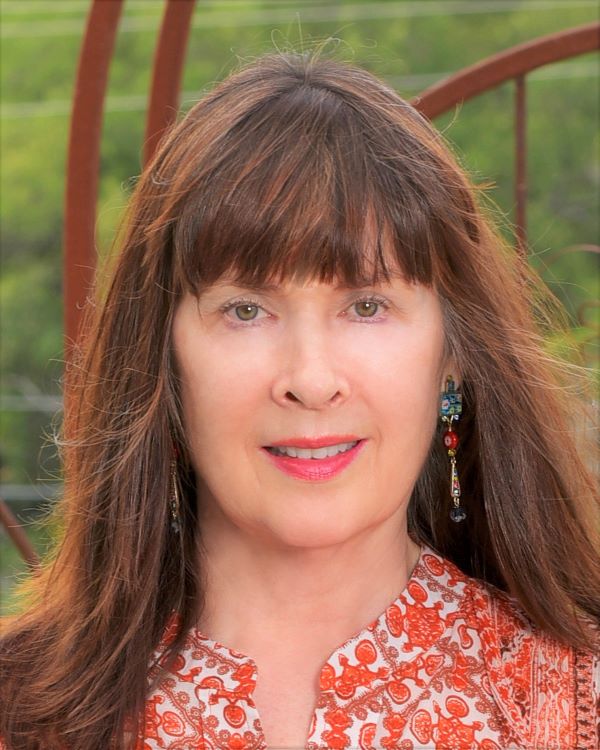 A retired registered nurse with experience in both the cold, clinical operating room and the emotionally fraught world of psychiatric hospitals, Joanne lives on a small ranch in the Texas Hill Country, where she writes fiction about complicated, twentieth-century women.
Her multi-award-winning debut, Sweet Jane, was named the adult fiction winner at the Texas Author Project and shortlisted for the Sarton Award and Eric Hoffer Award, among others. Just One Look, Joanne's second novel was a May 2022 Pulpwood Queen Book Club Pick. I'll Be Seeing You, her third novel, features characters from Sweet Jane. Her prize-winning short stories and poetry have appeared in several anthologies.
| Website | Amazon | Instagram |
| Facebook | Twitter | Goodreads | BookBub |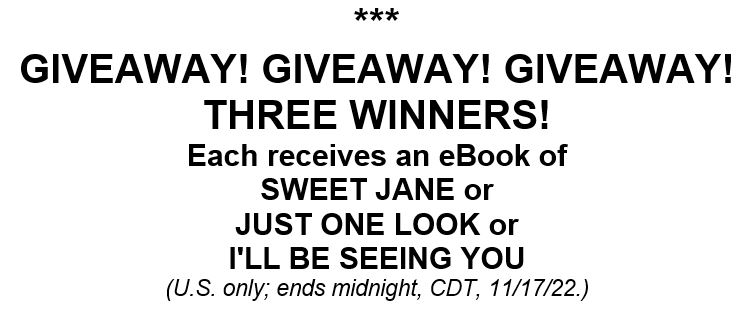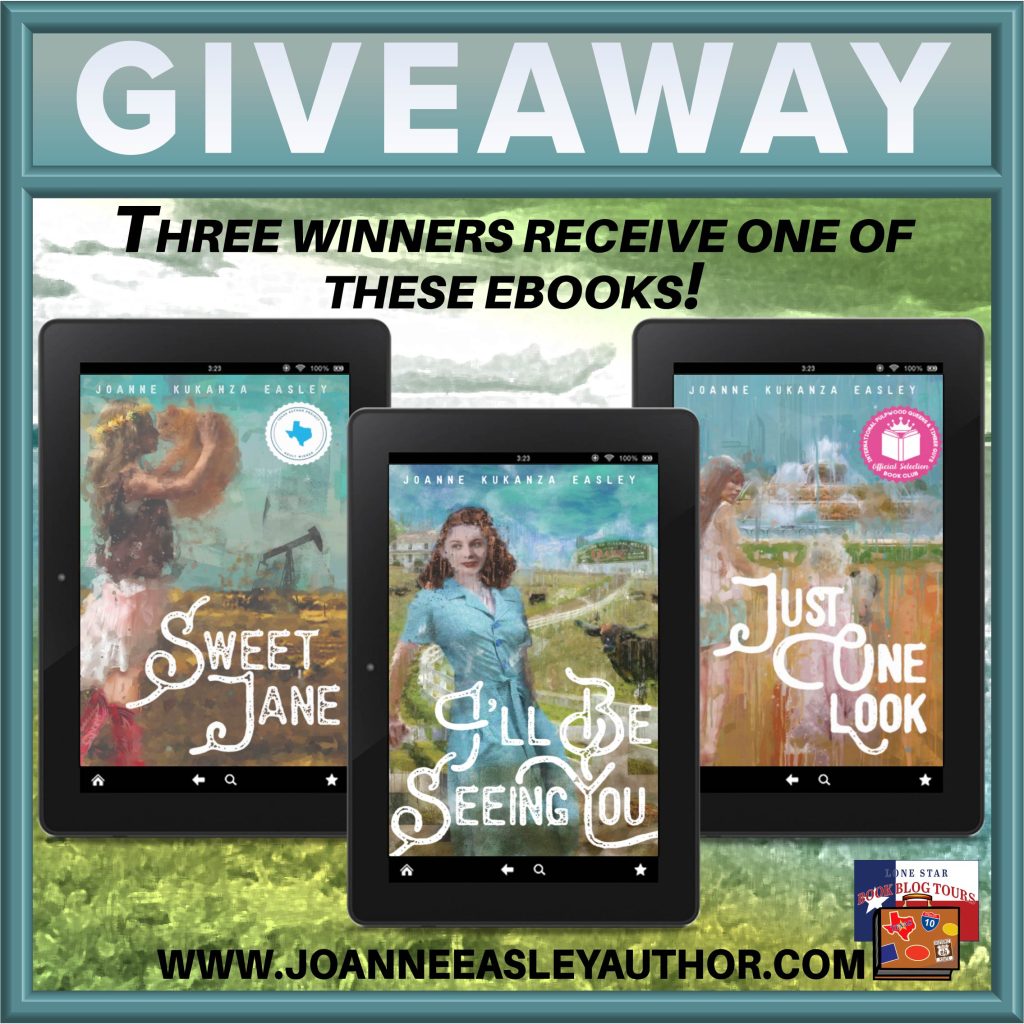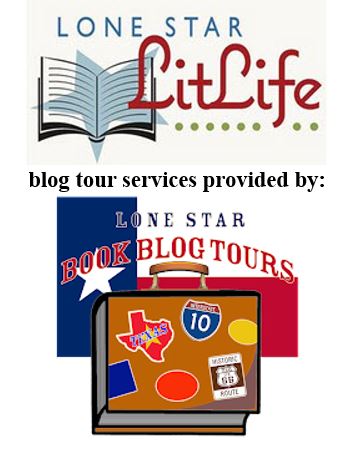 Related Content: