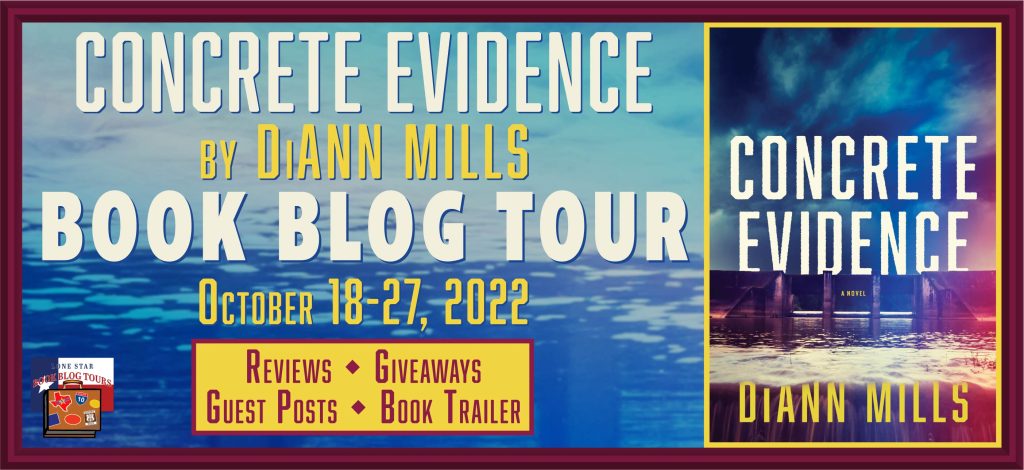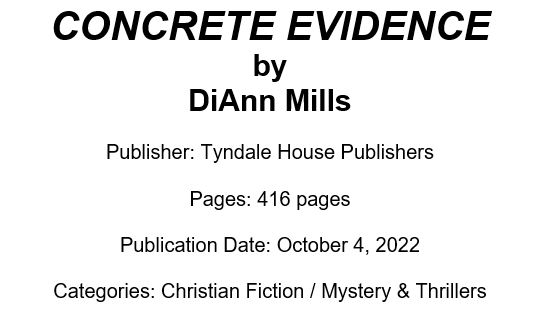 Scroll down for a giveaway!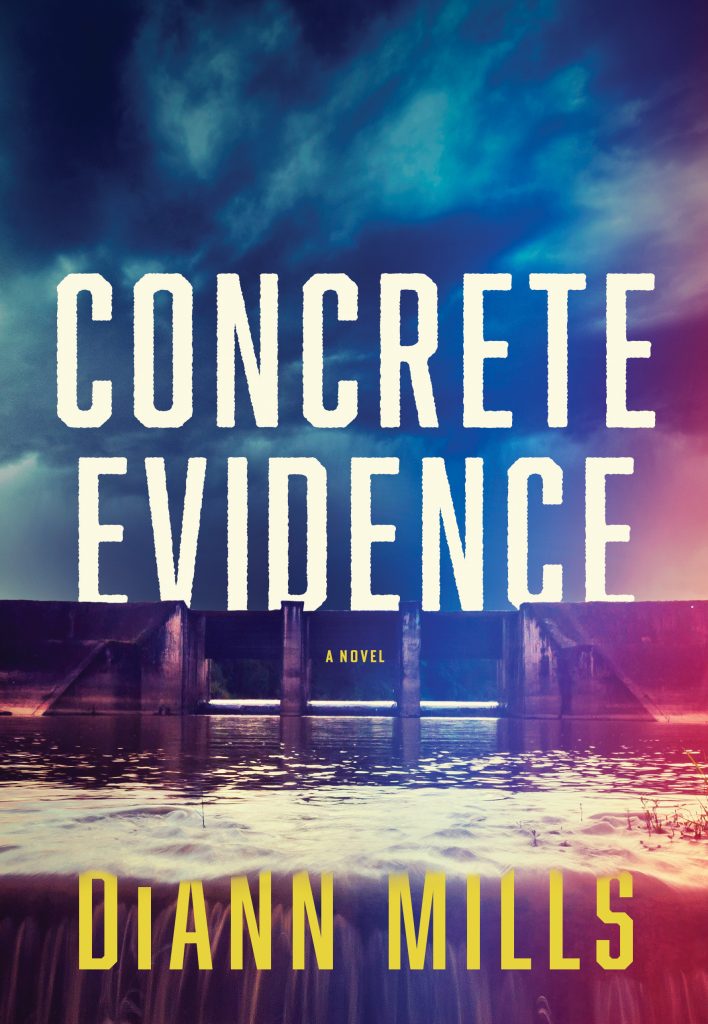 Bestselling and award-winning author DiAnn Mills delivers a heart-stopping story of a faulty construction job, the discovery of a dead body, and a sinister plot.
On the family's Brazos River Ranch in Texas, Avery Elliott helps run her grandfather's commercial construction business. Raised by Senator Elliott, Avery has never doubted her grandfather is the man of integrity and faith she's always believed him to be …. until the day she finds him standing with a gun over the body of a dead man. To make matters worse, Avery' just discovered a billing discrepancy for materials supposedly purchased for construction of the Lago de Cobre Dam.
Desperate for answers, Avery contacts FBI Special Agent Marc Wilkins for help. As Marc works to identify the dead man Avery saw, threats toward Avery create a fresh sense of urgency to pinpoint why someone wants to silence her. With a hurricane approaching the Texas coast and the structural integrity of the Lago de Cobre Dam called into question, time is running out to get to the bottom of a sinister plot that could be endangering the lives of not only Avery and her loved ones but the entire community.




What Does Comfort Mean to You?
by DiAnn Mills
In Concrete Evidence, the meaning of comfort ties in with how Avery and Marc envisioned home and family.
The meaning of comfort intrigues me, especially with the stress so many people face each day. No point going into the many stressors bombarding us, or this post would be 6,000 words long. If you're like me, we want to help others in a way that's healthy and beneficial to them. Other times we want to be comforted when life tosses a curve ball.
Comfort means freedom from physical, mental, or spiritual pain. The concept soothes the weary, ushers in rest, and seems to lift the burden from our hearts and shoulders. Providing love and encouragement to someone who needs aid blesses them and us. Small things. Large things. Definitely a worthy gift for the recipient and giver.
What does comfort mean to you?
Here are 20 thoughts.
Comfort food
Comfort zone
Comforting aid
Comforting embrace
Comforting music
Comforting story
Comforting words
Comfortable bed
Comfortable car
Comfortable chair
Comfortable evening
Comfortable fire
Comfortable friend
Comfortable home
Comfortable hotel
Comfortable jeans
Comfortable pajamas
Comfortable ride in the country
Comfortable slippers
Comfortable walk in the park
Here's my challenge.
While we can identify with the list above and add more ideas; how can we best offer comfort to someone else?
Rox: I'd love to see your thoughts and ideas in the comments area below.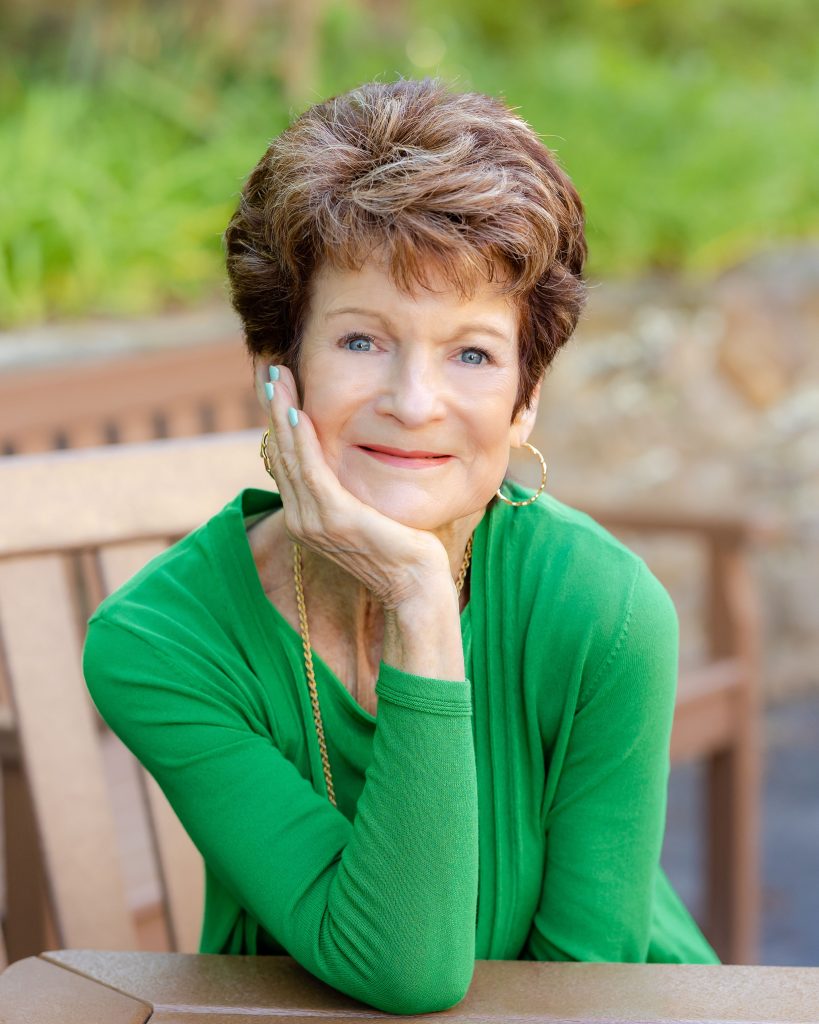 DiAnn Mills is a bestselling author who believes her readers should expect an adventure. She combines unforgettable characters with unpredictable plots to create action-packed, suspense-filled novels. DiAnn believes every breath of life is someone's story, so why not capture those moments and create a thrilling adventure?
Her titles have appeared on the CBA and ECPA bestseller lists; won two Christy Awards; and been finalists for the RITA, Daphne Du Maurier, Inspirational Readers' Choice, and Carol award contests. You can download a list of her published titles by clicking here.
DiAnn is a founding board member of the American Christian Fiction Writers, a former director of Blue Ridge Christian Writers, and a member of Advanced Writers and Speakers Association, Mystery Writers of America, Sisters in Crime, and International Thriller Writers. She shares her passion for helping other writers be successful by teaching writing workshops around the country.
DiAnn has been termed a coffee snob and roasts her own coffee beans. She's an avid reader, loves to cook, and believes her grandchildren are the smartest kids in the universe. She and her husband live in sunny Houston, Texas.
SOCIAL MEDIA AND AUTHOR PAGES:
Blog Posts ║ Facebook ║ Instagram ║ YouTube
Pinterest ║ Goodreads║ LinkedIn ║ BookBub ║ Twitter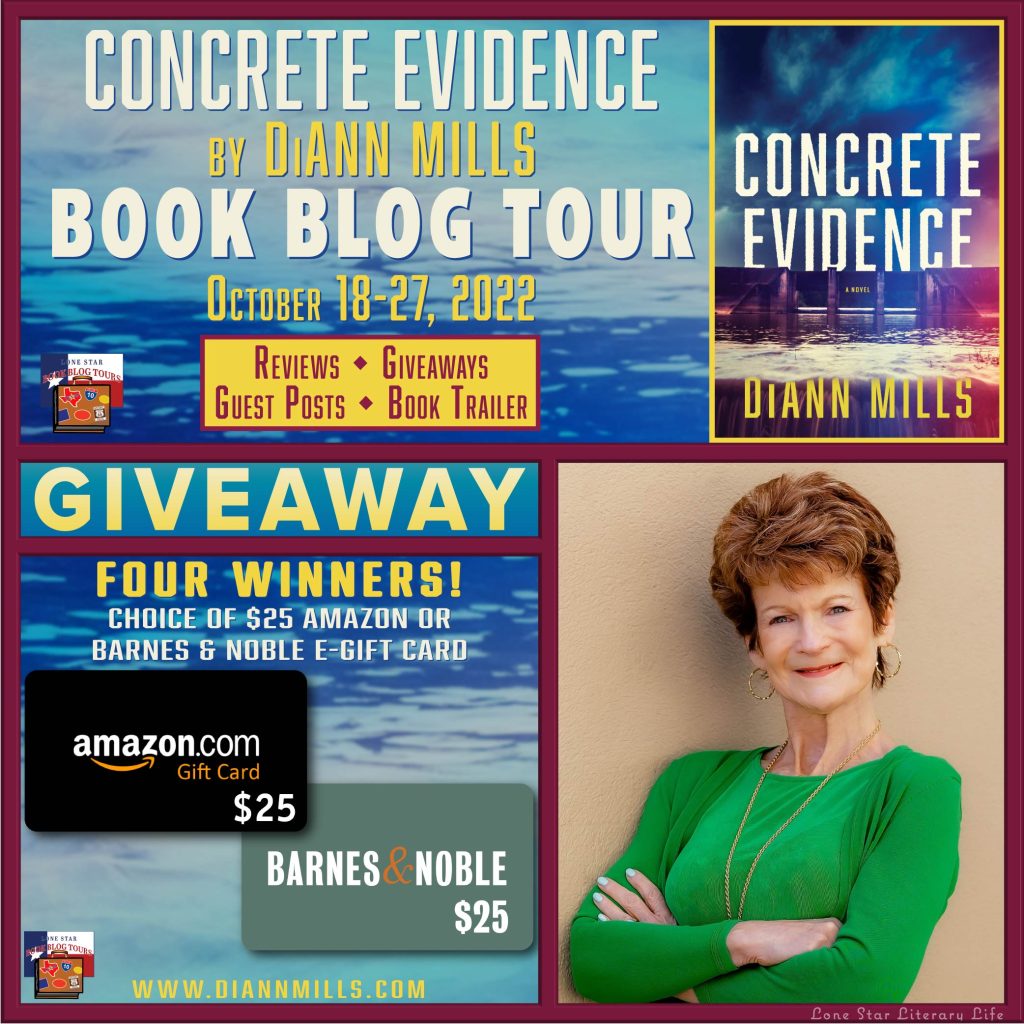 a Rafflecopter giveaway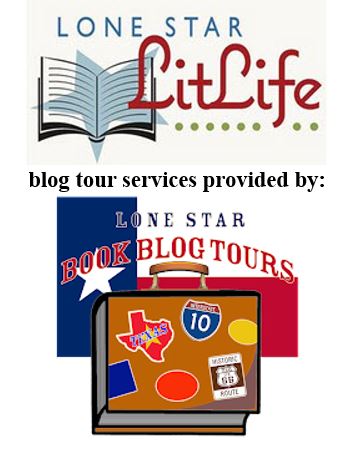 Related Content: