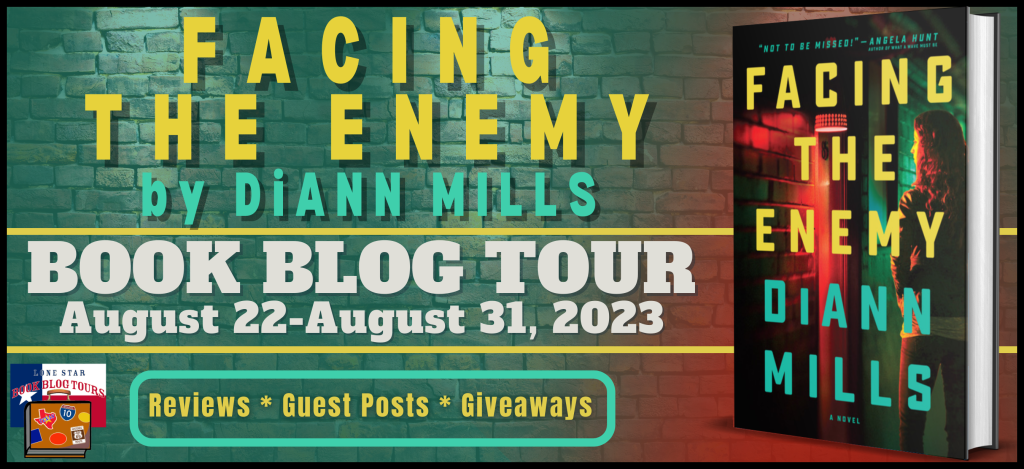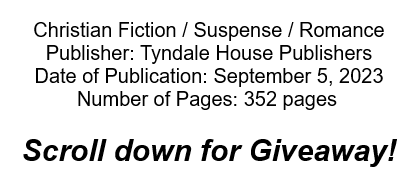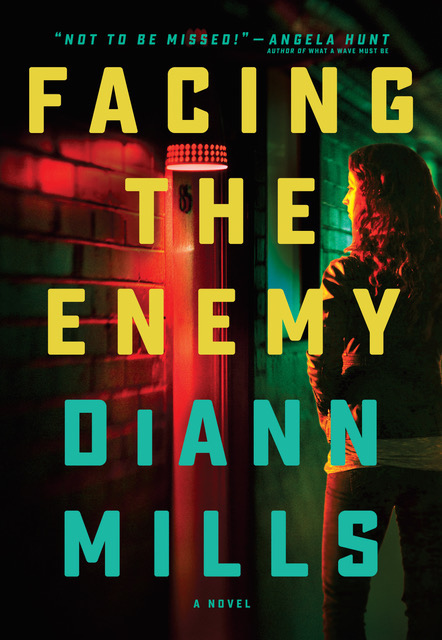 When the long-awaited reunion between Risa and her brother, Trenton, ends in tragedy, Risa is riddled with guilt, unable to cope with the responsibility she feels over his death. On leave from the FBI, Risa returns to her former career as an English teacher at a local college, only to see her past and present collide when one of her students, Carson Mercury, turns in an assignment that reads like an eyewitness account of her brother's murder, with details never revealed publicly.
Alarmed by Carson's inside knowledge of Trenton's death, Risa reaches out to her former partner at the FBI. Special Agent Gage Patterson has been working a string of baby kidnappings, but he agrees to help look into Carson's background. Risa and Gage soon discover their cases might be connected as a string of high-value thefts have occurred at properties where security systems were installed by Carson's stepfather and children have gone missing. There's a far more sinister plot at play than they ever imagined, and innocent lives are in danger.



Ms. Diann Mills immediately pulls readers into this action-packed thriller mystery with the multidimensional characters of Risa Jacobs and Gage Patterson, Special Agents of the FBI. Their working relationship has built a successful record in solving their cases. There may be an unexplored personal relationship simmering below the surface.
Risa finally meets with her younger brother, who overcame his addictions and turned his life around. Their joyous meeting ends with him dying at her feet from a hit-and-run driver. Circumstances turn on a dime from a note to Risa, which compels her to resign from the FBI and return to teaching. Her FBI boss won't accept the resignation and convinces her to try to find the killer who threatens her family and friends.
Gage is a tough, level-headed man who takes on a new partner to continue the battle to stop violent crimes against children and women. His new partner, Jack, is very different from Risa but has a knack for uncovering evidence to find those to blame. The dynamics between the characters and the heart-wrenching situations the agents investigate keep the pages turning into the night.
Behind the scenes, Risa's guilt for her brother's death shows her commitment to work, family, and faith. The combination strengthens her when her experience and instincts save her more than once as the action escalates. An unexpected final project submission from a talented student, Carson, shakes her to the core and opens up lines of investigation. She turns to her old partner to find answers as the twists and turns of the various threads of the story peel back this onion to find the rotten core with heart-pounding action.
Fans of mysteries and thrillers will become immersed in the latest from Ms. Mills. Her stories are masterfully executed for storytelling, with endearing characters relatable to readers—another fabulous, highly recommended book by an author who never disappoints.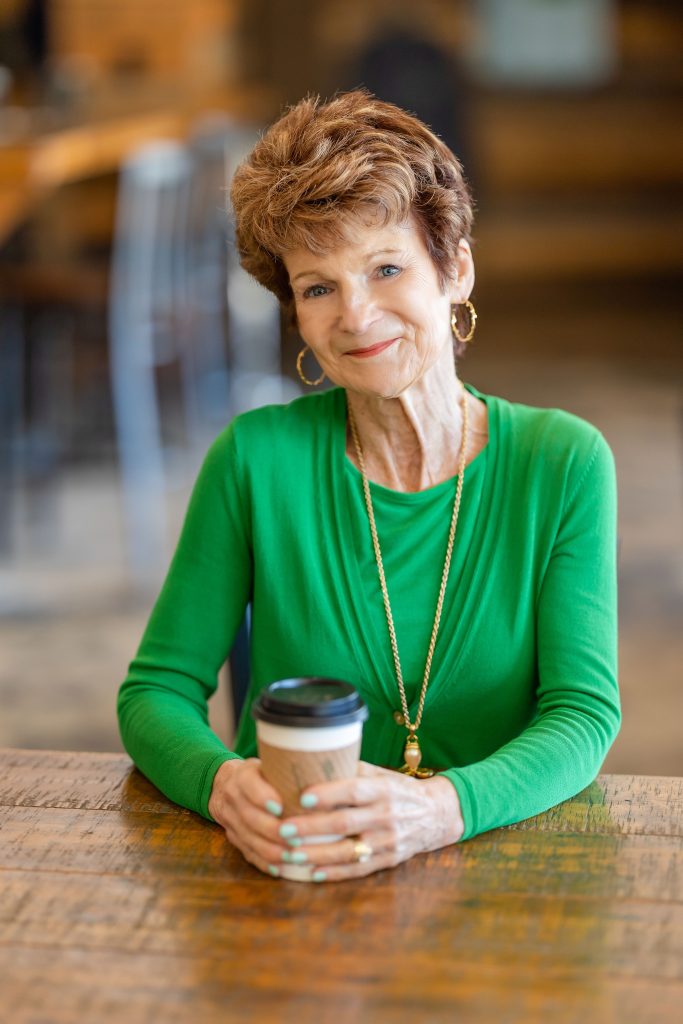 DiAnn Mills is a bestselling author who believes her readers should expect an adventure. She is a storyteller and creates action-packed, suspense-filled novels to thrill readers. Her titles have appeared on the CBA and ECPA bestseller lists; won two Christy Awards; and been finalists for the RITA, Daphne Du Maurier, Inspirational Readers' Choice, and Carol award contests. DiAnn is a founding board member of the American Christian Fiction Writers, a member of Advanced Writers and Speakers Association, Mystery Writers of America, and International Thriller Writers. DiAnn continues her passion for helping other writers be successful. She speaks to various groups and teaches writing workshops around the country.
  BLOG POSTS ◆ INSTAGRAM ◆ FACEBOOK
  X (TWITTER) ◆ PINTEREST ◆ GOODREADS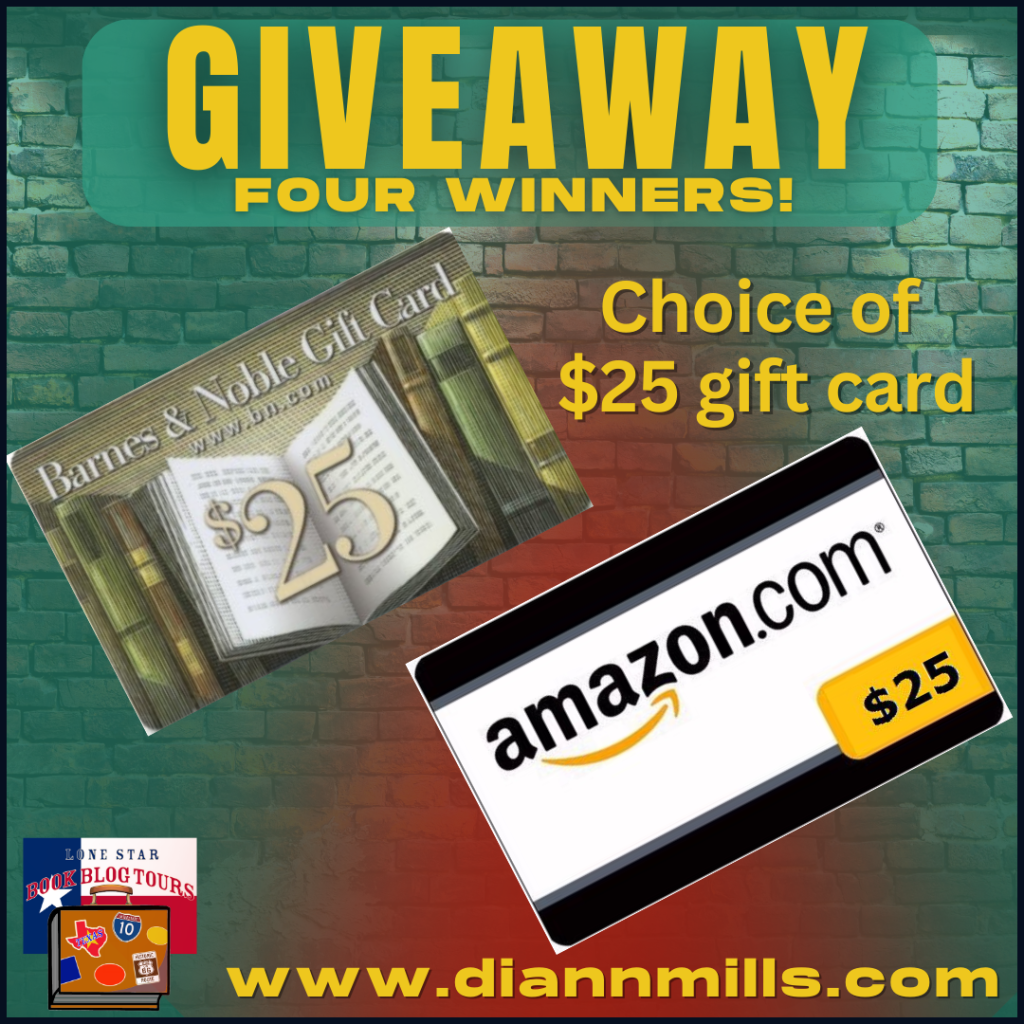 a Rafflecopter giveaway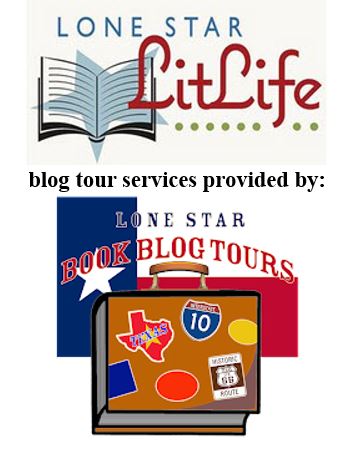 Related Content: