*****Love Versus Evil Review by Rox Burkey
Author Nonnie Jules sets up a story of broken vows, lies, and abuse. In their third year of marital bliss, Giani finds Lena is cheating on him and refusing to start the family they discussed before marriage. He is disillusioned and seeks solace online. Finding Christine.
Christine chats about her abusive husband 34 years her senior. They find common ground discussing feelings and heartbreak, deciding after months of long-distance chats and video calls to meet in person.
Giani and Christine break their marriage vows, and Lena learns of his deception. Lena shows her greed and self-centered perspective as she plots with her lover to kill her husband in a manner that avoids breaking their prenuptial agreement.
Author Jules uses a unique storytelling technique by deliberately shifting points of view from each of the characters. I found this effectively accelerate the drama and mystery.
I found early on with Giani's decision to pursue Christine and then could not stop reading.
" Our online chats turned into nightly adventures that I looked forward to. I couldn't wait for my work days to end, just so that I could get home to my computer to see her face and hear her voice. The empathy that I felt towards her and her situation, was magnified each time we logged on to meet.
After communicating for three months, Christine and I decided to take our online relationship, off. As a Wall Street Stockbroker, I had accrued much vacation time due to never wanting to be away from the race for too long. This time I decided I was going to use it. After all, what was the use of being known as the King of Wall Street, if I couldn't enjoy myself every now and again?
Since the situation between Lena and I was only getting worse and we were growing farther and farther apart as husband and wife,…"
Lena, narcissistic and determined, won't give up her lifestyle without a fight. The plot thickens as she sets her plan in motion. Each of the characters adds their perspective. I enjoyed the action, insights of the detectives, and story unexpectedly unfolding to a well-crafted conclusion.
I have read other works by Author Nonnie Jules and enjoy her style. This one will not disappoint you. Now I need to read the prequel If Only There Was Music – The Poetry of Forbidden Love.
About the Author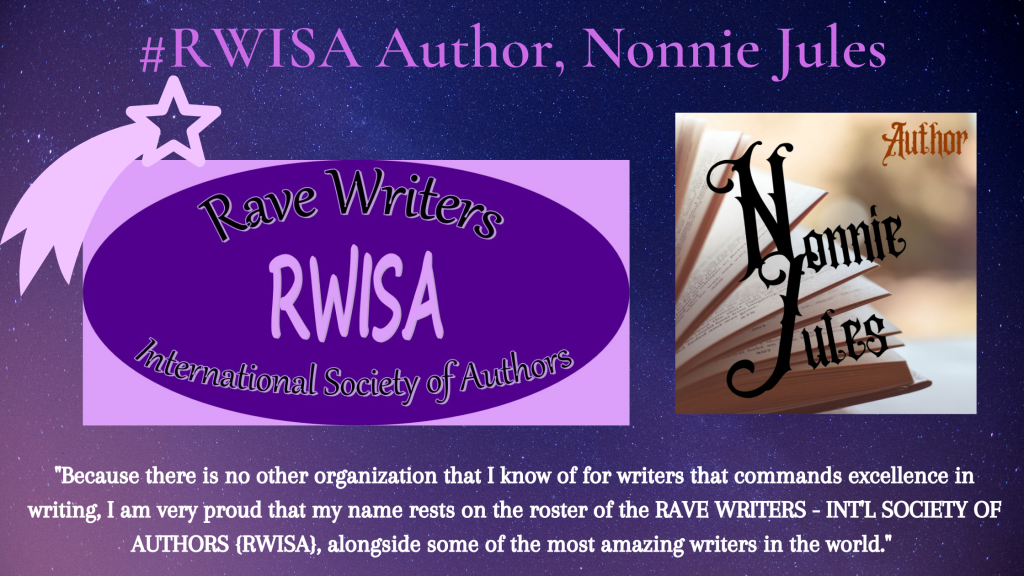 Nonnie Jules was born in the mid '50s in TX. When she was a mere toddler, her family relocated to Shreveport, LA where red, dirt roads and pick up trucks go hand in hand. She still lives in Louisiana today with her husband, two daughters and their many animals. She loves to write from all genres of literature, including short stories, poetry, fiction and non, as well as How-To books.
Her first book, "THE GOOD MOMMIES' GUIDE TO RAISING (ALMOST) PERFECT DAUGHTERS," 100 Tips On Raising Daughters Everyone Can't Help But Love! is on sale now on Amazon, or autographed copies can be purchased at BooksByNonnie. You can also watch the trailer to "THE GOOD MOMMIES' GUIDE…" here on Youtube.
Related Content: