I am delighted to host RRBC RWISA Author Jan Sikes as she wraps up her blog tour for her newest book. Thank you, Jan. for visiting and sharing some great storytelling insights! I love this book and previously posted a review. Rox Burkey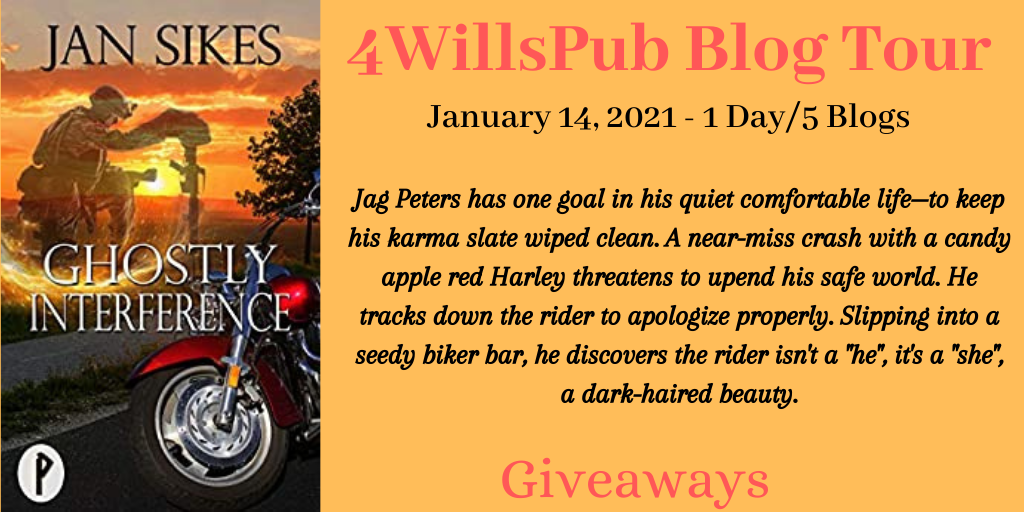 I am so honored to be a guest here today, as I wind down my Ghostly Interference blog tour. And I am happy to announce that my book is on sale through January 22nd!
Today I am going to talk about story layering.

Have you ever eaten an artichoke? If you have, you know you have to peel back the leaves to eventually get to the prized delicacy of the heart. That's how I see story layering only in the opposite order.
You start with a story idea. It is the basis or heart of your story. Then you can begin to layer in conflict, tension, obstacles, and personalities.
Layering is the secret to crafting a stronger plot.
For example, let's say your story is about a young woman who has returned to the family farm following her parents' death. She promised her father on his deathbed that she would keep their legacy and the farm alive. Then maybe the conflict could come when someone starts pressuring her to sell the land. She refuses to sell, so that adds tension. The foreman who her father had hired and trusted implicitly is not only a necessity to keep the farm operating, but he's ruggedly handsome and single. Sexual tension is a great way to move a story forward, especially in the romance genre. Another layer could be that the developer who wants to buy the property is an old lover, and she fights conflicting feelings of attraction. You could have so many things happen in this triangle. A horrible storm could trap the three of them in the barn or unexplained accidents can start to happen. See where I'm going? One thing stacks on top of another.
In Ghostly Interference, Jag Peters starts by merely trying to keep his karma slate clean. But when the Harley rider he'd almost killed at an intersection turns out to be a stunning but seriously angry woman, it throws him for a loop. And yet, there is an immediate attraction. The layers, conflict, tension, and sub-plots continue to mount as the story unfolds.
I'm wondering. Do you have a special technique for layering? If you're like me and are a pantser, I'd like to know how sub-plots come together for you. I have to admit I had a few surprises during the course of writing this story, and that's when I really get excited!
Let's talk!
BOOK BLURB
Jag Peters has one goal in his quiet, comfortable life—to keep his karma slate wiped clean. A near-miss crash with a candy apple red Harley threatens to upend his safe world. He tracks down the rider to apologize properly. Slipping into a seedy biker bar, he discovers the rider isn't a "he", it's a "she", a dark-haired beauty.
Rena Jett is a troubled soul, who lives in a rough world. She wants no part of Jag's apology, but even while she pushes him away, she is attracted to him. When he claims to see a ghost—her brother—can she trust him? And could her brother's final gift, a magical rune stone with the symbol for "happily ever after" have the power to heal her wounds and allow opposites to find common ground—perhaps even love?
BOOK PURCHASE LINKS:
FIND AND FOLLOW JAN SIKES
SOCIAL MEDIA LINKS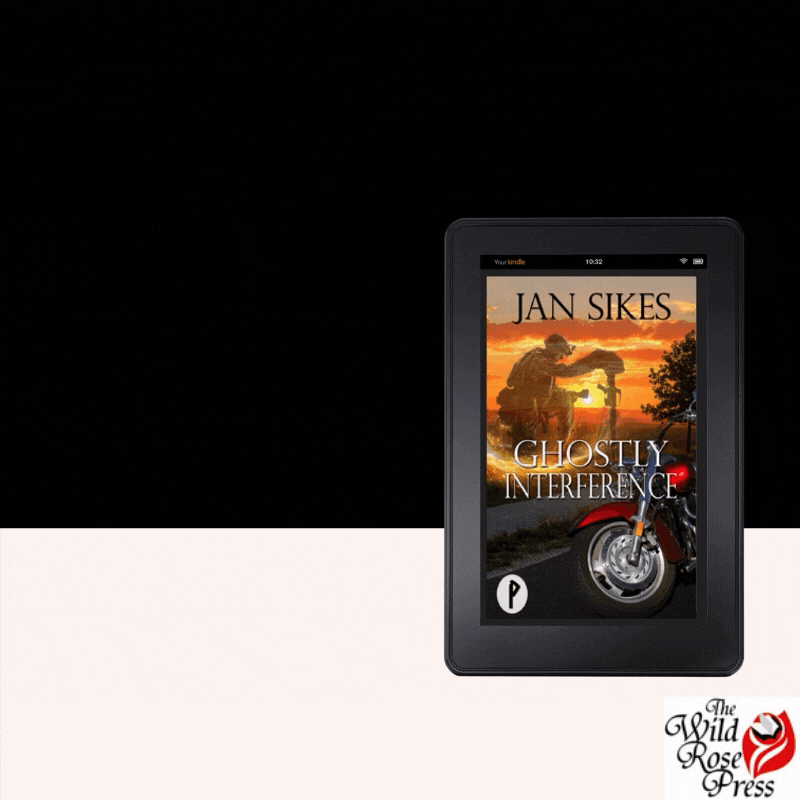 To follow along with the rest of the tour, please visit the authors' tour page on the 4WillsPublishing site for the additional stops that are all going on today. If you'd like to book your own blog tour and have your book promoted in similar grand fashion, please click HERE. Thanks for supporting these authors and their work!
Related Content: