***** Action, Adventure, and Healing    Review by Rox Burkey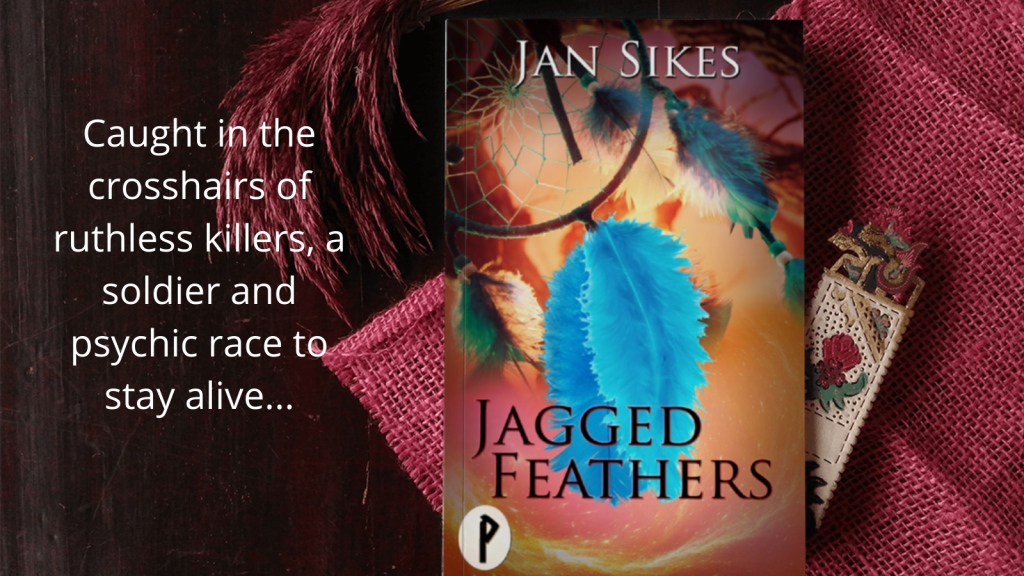 Author Jan Sikes delivers in Book 2 of the White Rune Series. At the end of Book 1, Ghostly Interference, Rena Jett gives Vann Nobel a White Rune she received from her brother Sam. Rena believes it symbolizes a happy ever after ending. Vann takes it but doesn't think that ending is possible for him.
Vann is looking for peace and recovery from his military experience. He is haunted nightly by the war and reliving the event that took not only his friend Sam but a portion of his leg. After finding Rena he decides to remain in Texas and rents a small cabin, taking in and nursing an injured dog back to life. Champion is the quintessential roommate who loves and protects.
Vann delivered some of his carved wood pieces to a shop in town and spots a woman running away from something. Barely coherent, Nakina Bird crumples to the ground and Vann's instincts to save her kick in. The woman floats in and out of consciousness, refusing hospital care. He brings her to his house and becomes her caretaker. Days later when she can get up and move about regaining strength they exchange information, though each holds back.
The character development through this book is detailed. Each delicate layer is peeled back like the leaves of a cabbage—fragile in some areas and resilient in others. Vann suffers PTSD along with physical challenges and Nakina has a gift of sight she's unable to control nor often understands. They are fighting to overcome their own self-doubts when they realize they must flee from the killers hunting Nakina and are forced to rely on each other. The depth of these characters is illustrated in their fortitude and tenacity as with this section below.
When I'd ran from the office, I only grabbed my backpack and not my purse. That was a big mistake because I didn't have any money. And then my phone died, and I didn't have any way to get a charger."
"How did you wind up in Cedar Springs?"
"When the bus stopped, I decided it was time to make a run for it. I thought I could hide for a few hours and then catch the next bus to Dallas. But every time I got close to the bus station; I saw them. So, I hid in the alleyways behind dumpsters until the morning you found me." She stopped and bent over, coughing. "That's how I got sick."
"So, you hadn't had any food and were exposed to the elements for days before I found you?"
She nodded. "I managed to find a few scraps to eat. Enough to keep me alive. I truly don't know what would have happened to me if you hadn't come along when you did.
Jagged Feathers is a fast-moving adventure with chases on land and in the water complete with bullets flying the threats at every turn. Our two heroes adapt to one another for survival. As their friendship develops respect for one another grows. In weak moments they each try to image more, but don't believe they are worthy. Each scene and conversation in this action-packed story are built upon the layer before.
About the Author

FIND AND FOLLOW JAN SIKES
Website  https://www.jansikes.com
Twitter   https://www.twitter.com/JanSikes3
LinkedIn  https://www.linkedin.com/in/jansikes/
Instagram  https://www.instagram.com/sikesjan/
Amazon  https://www.amazon.com/~/e/B00CS9K8DK
Facebook  https://www.facebook.com/AuthorJanSikesBooks
Blog    https://www.jansikesblog.com/
BookBub  https://www.bookbub.com/profile/jan-sikes
Related Content: