***** A Mystical Romance —— Review by Rox Burkey
Jan Sikes delivers a romantic end to the White Rune Series with book 3, Saddled Hearts. Colt Lane supports a horse sanctuary on his ranch, forming unusual bonds with the animals. The relationship between Colt and a horse named Ghost highlights some issues troubling his operations. He grows to distrust some of his hired help. A stranger, Jeremiah Tompkins, shows up to inform Colt he won the ranch in a poker game with Colt's grandfather, Buck, years before. It doesn't ring true to Colt. On the advice of friends, he meets with Sage Coventry, a renowned medium. When Colt meets Sage, he feels an odd connection even though he doubts her abilities. Cole is a musician, rancher, and friend to many. Sage communicates with the dead, a widow, and a kind-spirited woman. What could they possibly have in common?
When things start occurring at the ranch, including poisoned hay, a pasture fire, and Colt getting arrested for murder, he needs a break. His father, a drunk who deserted him as a kid, shows up promising he's a changed man because of his wife. Colt is skeptical at best, but Sage convinces him to find out more and try to bridge his heartbreak. Colt finds himself uncertain of his feelings and his future, yet leverages Sage's generous offer to help Colt communicate, if possible, with Buck to learn the answers he's wanted his whole life.
The mix of supernatural, family values and romance swirled into an action-packed mystery is too good to pass up. It is an excellent stand-alone story—recommended to readers of contemporary romance with hot cowboys and relatable past experiences. Nicely done.
About the Author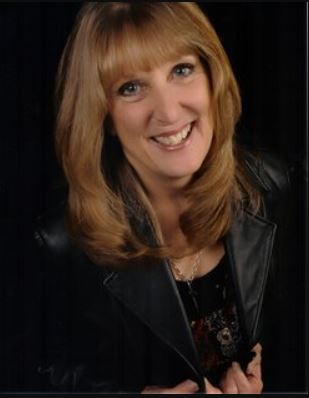 I've been an avid reader all my life. I can still remember the excitement that surged through me the first time I realized I could decipher words. There's nothing I love more than losing myself in a story.
Oddly enough, I never had any ambition to be a writer. But I wound up in mid-life with a story that begged to be told. Not just any story, but a true story that rivaled any fiction creation. Through fictitious characters, the tale came to life in an intricately woven tale that encompasses four books. Not satisfied to stop with the books, I released music CDs of original music to match the time period of each story segment. In conclusion, to bring the story full circle, I published a book of poetry and art. I was done.
Wrong!
The story ideas keep coming, and I don't intend to turn off the creative fountain.
I love all things metaphysical and often include those aspects in my stories.
I am a member of the Author's Marketing Guild, The Writer's League of Texas, Story Empire, and the Paranormal Writer's Guild. I am an avid fan of Texas music and grandmother of five beautiful souls. I reside in North Texas.
Connect through Jan's website: http://www.jansikes.com
Follow Jan on Facebook: http://www.facebook.com/AuthorJanSikesBooks
Follow Jan on Twitter: http://www.twitter.com/JanSikes3
Follow Jan's Blog: http://www.jansikesblog.com
Related Content: