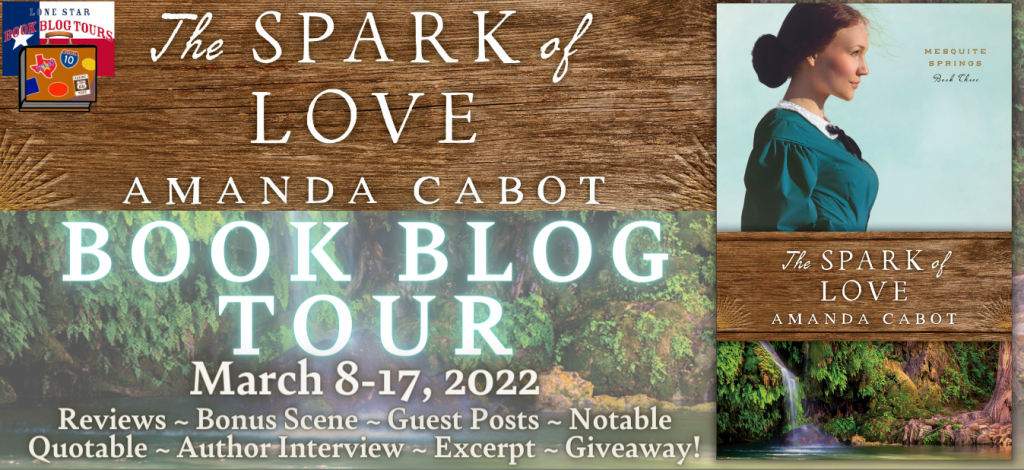 Publisher: Revell
Date of Publication: March 1, 2022
Number of page: 352 pages
Scroll down for Giveaway!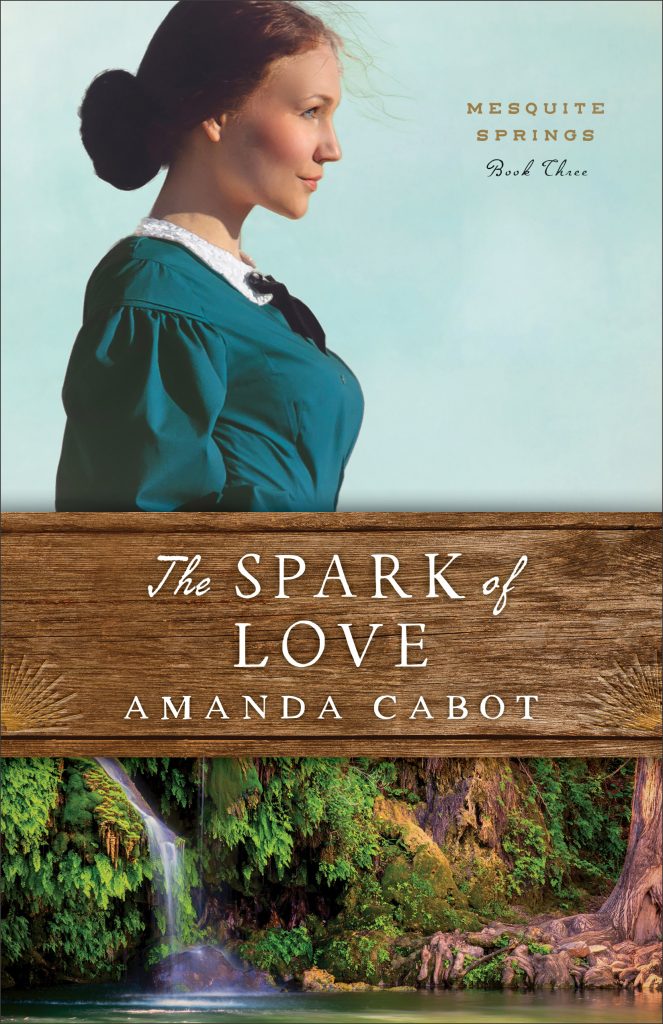 She's determined to start a new life in the West . . . if only the old one would leave her alone
When a spurned suitor threatens her, heiress Alexandra Tarkington flees New York for Mesquite Springs in the Texas Hill Country, where her father is building a hotel. But the happy reunion she envisions is not to be, as her father insists she return to New York. Instead, Alexandra carves out a niche for herself in town, teaching schoolchildren to paint and enjoying the company of Gabe Seymour, a delightful man she met on the stagecoach.
But all is not as it seems. Two men, each with his own agenda, have followed her to Mesquite Springs. And Gabe, an investigator, is searching for proof that her father is a swindler.
With so much to lose–and hide from one another–Alexandra and Gabe will have to come together if they are ever to discover whether the sparks they've felt from the beginning can kindle the fire of true love.


By Amanda Cabot
This scene was not part of The Spark of Love, but perhaps it should have been, because it gives readers a chance to reconnect with Evelyn and Dorothy, the heroines of Out of the Embers and Dreams Rekindled.
"I hope you have a piece of oatmeal pecan pie left, because I need it."
Evelyn Clark turned from the dishes she'd been washing to look at the woman who'd flung the back door of the restaurant open with far more force than necessary. Something was obviously bothering Evelyn's closest friend. Though her dark brown hair was as neat as ever, a smudge of ink marred Dorothy's normally clear complexion, confirming Evelyn's assumption. It wasn't like Dorothy to leave the newspaper office without checking her reflection in a mirror any more than it was like her to let the door bang as she entered the kitchen.
"You're in luck," Evelyn said. She dried her hands, then pulled two plates and mugs from the cupboard. "Not only do I have leftover pie, but there's still some coffee." She gestured toward the table where she and Dorothy had eaten so many meals when they both worked at Polly's Place. "Sit down and tell me what's wrong." Evelyn could only hope it wasn't Dorothy's upcoming wedding, for if there'd ever been a couple meant for one another, it was her sister-in-law and the town's newspaperman.
"Oh, this is good," Dorothy said when she'd eaten a bite of the pie and taken a sip of coffee. "I hope your wedding present to Brandon and me is a lifetime supply of pie."
"That could be arranged, but I don't think it's the reason you're here. What's wrong?"
Laying her fork aside, Dorothy met Evelyn's gaze. "I'm seeing a lot of changes in Mesquite Springs, and I'm not sure they're all good."
A feeling of relief settled over Evelyn at the realization that Dorothy wasn't worried about her marriage.
"What do you mean?" The town had grown since Evelyn had arrived less than a year and a half ago, and there had been some difficult times, but Mesquite Springs had weathered them and – at least in her opinion – grown stronger as a result.
"There are too many new people."
Whatever Evelyn had been expecting, it wasn't that. "I was one of those newcomers, and so was Brandon. Are you saying we're a problem?"
"No, of course not." Dorothy shook her head to emphasize her answer. "And before you ask, I'm glad Sam's back. He seems to have changed."
"I agree." Sam wasn't a newcomer, but he'd been gone for the better part of a year, and the town's sole attorney's return had provoked as much gossip as his sudden departure had last year. "He does seem changed, and it's a good change."
Evelyn refilled Dorothy's cup as she tried to understand why her friend was so upset. "What's worrying you? Surely it's not the two people who came on the stagecoach last week. Wyatt said he trusts them, and I've never known his instincts to be wrong." Evelyn couldn't repress the smile that accompanied most thoughts of her husband.
For the first time since she'd entered the restaurant, Dorothy smiled. "You really love my brother, don't you?"
"Of course I do. I also trust him. He said he hopes Alexandra and Gabe will stay permanently, because he believes they'll be good for the town. From what I've seen, he's right."
"But what about the man who's building the hotel?"
Once again, Dorothy's comment surprised Evelyn. "I thought you were excited about what a hotel would do for Mesquite Springs." Having a place for potential buyers to stay would benefit the Clark family's annual horse sales.
"I was," Dorothy admitted, "but now I wonder whether I was wrong. What do we know about him? He said his name was King, but he's Alexandra's father, and her name is Tarkington. Doesn't it strike you as suspicious that he changed his name?"
Even though she knew her friend was serious, Evelyn had to smile. "Have you forgotten that I claimed my name was Radnor when I arrived here, but it was Radcliffe?"
Dorothy shrugged. "You had a good reason."
"Maybe he does too."
"Maybe, but I doubt it." Dorothy was clearly not convinced. "I'm afraid trouble is coming our way."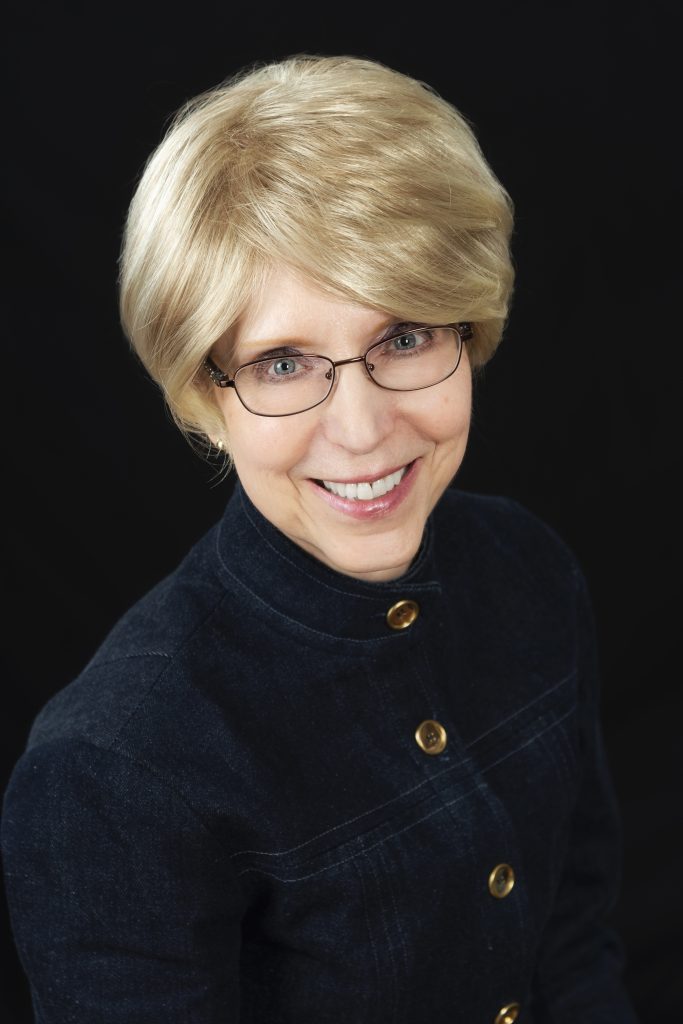 Amanda Cabot is the bestselling author of Out of the Embers and Dreams Rekindled, as well as the Cimarron Creek Trilogy and the Texas Crossroads, Texas Dreams, and Westward Winds series. Her books have been finalists for the ACFW Carol Awards, the HOLT Medallion, and the Booksellers' Best. She lives in Wyoming.
║Website ║ Facebook ║ Blog║
║BookBub ║ Twitter ║ Goodreads ║
---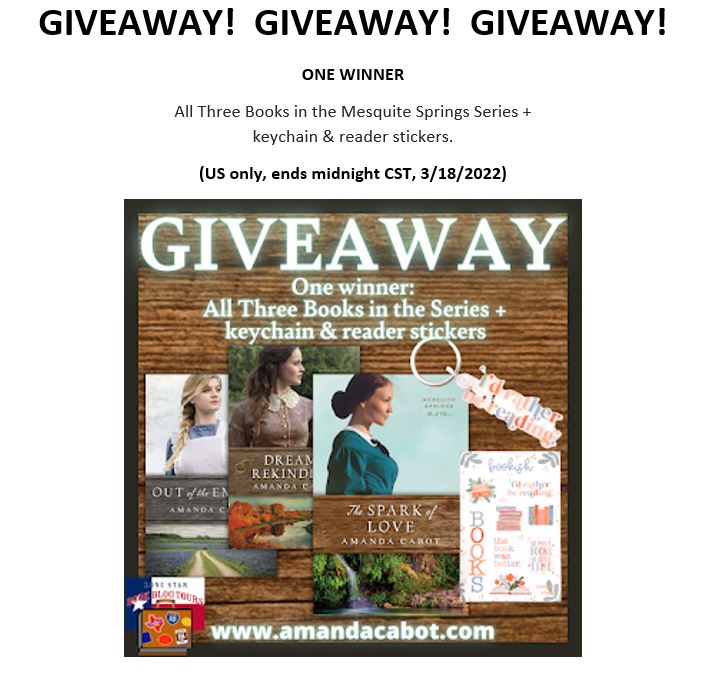 CLICK TO VISIT THE LONE STAR LITERARY LIFE TOUR PAGE
FOR DIRECT LINKS TO EACH POST ON THIS TOUR, UPDATED DAILY,
or visit the blogs directly:
| | | |
| --- | --- | --- |
| 3/8/22 | Excerpt | |
| 3/8/22 | BONUS Promo | |
| 3/9/22 | Review | |
| 3/9/22 | BONUS Promo | |
| 3/10/22 | Guest Post | |
| 3/11/22 | Review | |
| 3/12/22 | Author Interview | |
| 3/13/22 | Excerpt | |
| 3/14/22 | Review | |
| 3/15/22 | Bonus Scene | |
| 3/15/22 | BONUS Review | |
| 3/16/22 | Review | |
| 3/17/22 | Review | |
FOR DIRECT LINKS TO EACH POST ON THIS TOUR, UPDATED DAILY, or visit the blogs directly: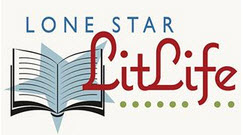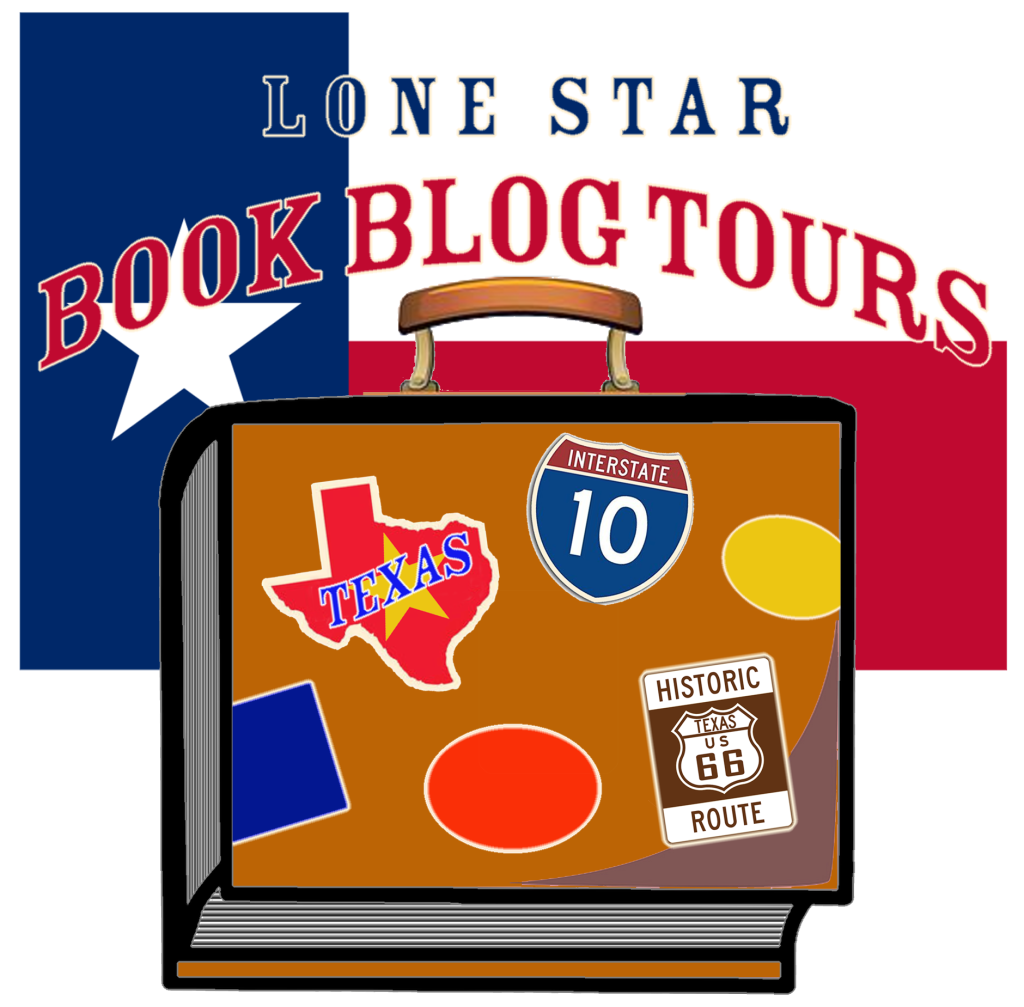 Related Content: