Review by Rox Burkey
Jean Lant tells a compelling story about Samuel Mercher who lives a life that might have been lived better when reflected upon in detail. His long life has created the picture of a man who did all the right things, yet his steps illustrate the lines he crossed to achieve his fame and wealth. Seeking the love and forgiveness of his adopted daughter, Kathleen, and second wife, Thelma, he created a manuscript of his transgressions.
The characters in this short memoir are distinctive. Samuel has lived with his choices, yet near the end of his days he seeks redemption for reasons that are both honest and selfish. Admitting mistakes is hard enough but writing them down for his family to help mend bridges takes a great deal of courage. It is the type of action a man with a true faith would take as he reviews his life.
His actions early in his life cause him to create a web of lies that he feels the need to reveal to his daughter. The love he has for Kathleen was instant when he retrieved her from the convent as an infant. I liked the lead up to when he found his daughter, under interesting circumstances that seems to mark the beginning of his journey toward redemption.
"Samuel was given his beautiful daughter that night. She was so small and so happy to see him. His heart melted as if the sun itself had touched him. He took the baby back to the apartment that he had rented just hours before. It wasn't the homecoming he had planned, but he had this tiny infant cooing in his arms. The sisters had given enough supplies for him to get through a few days and be able to purchase what he needed. Setting up the care for this pretty little redhead was going to take some work and al lot of time."
This is a short, almost near novella that is woven in a way that takes the reader to the surprising conclusion with no missed steps. It is interesting to think that there is a right or wrong way to plan one's life and who to forgive or be forgiven by. Recommended for lively discussion in a book club.
About the Author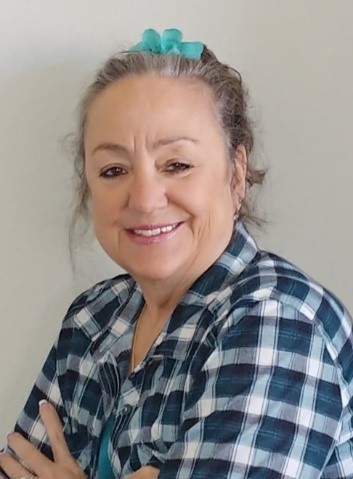 Jean Lant is retired and currently living in Texas with her husband, Rick. They have an incredible blended family which they proudly refer to as the reversed Brady Bunch. Jean has 3 Sons and Rick has 3 Daughters, together they have 10 grandchildren.
Jean started her writing adventures when she worked for CNI Newspapers in the 80's at the Wauwatosa Division, which is a suburb of Milwaukee, WI. She did fluff stories and enjoyed writing play and movie reviews. In addition, Jean did a lot of ghost writing for her daughter's MS degree.
Born and raised in Milwaukee, WI, Jean always believed she was born to travel. In 1996 she and her husband picked up and moved to Las Vegas, Nevada.
Throughout her life she has had many jobs such as Crew Member for Trader Joe's, Secretary in lots of different offices; She worked in the legal world for a while where she managed a Law office. After moving to Texas in 2007, she and Rick changed jobs again. They opened a handyman business and worked part time for a Travel Agency. They've traveled on more than 50 cruises and 6 river trips, each event enriching their life together.
When they Jean decided that she wanted to try her hand at writing a novel they closed their business, stopped working for Travel and Jean sat down and wrote her first novel.
Rumor has it that she has at least 3 more book ideas in her head.
Related Content: