A collection of poems
***** Power Thoughts and Reflections on Life Review by Rox Burkey
Authors Kim Blades and Robbie Cheadle born in Britain, living in South Africa combine efforts to bring an array of poems and images to readers. This is a lovely poetry book with the powerful words that conjure pictures in the mind of the reader. The stages of life for women are the themes which both authors provide personal insights and experiences alternating between each. The pictures which accompany the verses, were provided by Robbie's son Henry. The combinations are irresistible.
I learned a great deal about these women, the African community and people, culture, and the remarkable wildlife from this collection. The authors illustrate their ability to drive emotion from the words combined in an elegant manner. I found the various sections categorized by the good, the bad, and the ugly an interesting formatting approach. It makes it easy to go back and find a favorite.
One of my favorite ones by Kim Blade was Cheetah, Cheetah. It is easy to understand and view in my mind's eye. Her use of words was eloquent. This is a small sample.
"Cheetah, cheetah, running fast
on spacious savannas of the past,
hunting buck, meerkat, warthog, and hare
eating fast on the ground with
no time to spare,
reaching speeds of up to seventy miles an hour
in short spurts before their muscles lose power.
Cuffing at prey, they knock it down,
a bite to the neck, no time to clown…"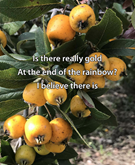 Robbie Cheadle has a knack for delivering powerful simplicity that makes me reflect. I enjoyed all her works, but this sticks with me.
I highly recommend this book for those who enjoy a variety of poetry styles suited to the subject. The organization of the topics and themes works well with the highlighting each author's perspective. Reflections on life in South Africa by these two women feels honest and from the heart.
About the Authors
Kim Blades

Kim Blades' poetry is a written depiction of her life in Durban, South Africa. In 1966, at the age of three, Kim emigrated from England with her parents, maternal grandmother, older sister, and nine-year old German Shepherd. She enjoyed a fantastic childhood on the Bluff, a relatively undeveloped coastal suburb of Durban. Her house was only a ten-minute walk from pristine beaches as well as natural bush, where Kim spends a lot of time searching for snakes, chameleons and other wildlife, Gerald Durrell style. Kim spends long weekends camping in the mountains of the Drakensburg, which was much more rustic then than it is today. It was a favorite place for her family to visit during the winter months when snow covered the highest peaks.
Kim wanted to become a game ranger after leaving school, but this was not open to women as a career until more than a decade after Kim matriculated from school in 1980, by which time Kim was teaching English and History at a high school. Kim got married at 32 years of age and had two sons, both of whom are working now. Kim's wonderful childhood in a country [South Africa] that she loves and her two children, have been and always will be, her greatest inspiration.
Robbie Cheadle
Robbie Cheadle was born in London in the United Kingdom. Her father died when she was three months old, and her mother immigrated to South Africa with her tiny baby girl. Robbie has lived in Johannesburg, George and Cape Town in South Africa and attended fourteen different schools. This gave her lots of opportunities to meet new people and learn lots of social skills as she was frequently "the new girl". Robbie is a qualified Chartered Accountant and specializes in corporate finance with a specific interest in listed entities and stock markets. Robbie has written a number of publications on listing equities and debt instruments in Africa and foreign direct investment into Africa. Robbie is married to Terence Cheadle and they have two lovely boys, Gregory, and Michael. Michael is the co-author of the Sir Chocolate series of books and attends school in Johannesburg. Gregory is an avid reader and assists Robbie and Michael with filming and editing their YouTube videos and editing their books. Robbie is the author of Silly Willy goes to Cape Town and co-authored While the Bombs Fell, with her mother, Elsie Eaton Hancy.
Follow Robbie Cheadle at:
Blog: https://bakeandwrite.co.za/
Blog: https://robbiesinspiration.wordpress.com
Goodreads: https://www.goodreads.com/author/show/15584446.Robbie_Cheadle
Facebook: @SirChocolateBooks
Twitter: @bakeandwrite
Related Content: