Loyalty Crossroads  **** 4 stars Review by Rox Burkey
I am delighted to provide this audible book review, which is supported by AudioBookReviewer.com.
Author Christopher M. Rutledge provides a look inside two modern mafia families with territories established in Chicago and New York. The Venegoni and Graziano families began as allies in Italy in the 1800s. The decades of relationship between these two families became tenuous due to an incident when they originally had a winemaking joint venture.  In America, they each had their chosen lines of business. Venegoni historically avoided dealing drugs, while Graziano had no such aversion.
Bloody, ruthless, revenge fighting ensues when the head of the Venegoni family is destroyed by armed thugs who also plant drugs to throw off the investigation. Joseph Venegoni is thrust into the Don position at the death of his father with reluctant support from his hot-headed brother Michele. The depictions of the various battles are detailed concerning weapons and battle strategies. The characteristics of the members of both families are well developed during the story. I liked how the individual's character flaws contributed to the bitter war between these crime families. I found the involvement of local and federal authorities exciting and realistic.
For a novel, the storytelling was too much like a screen or theatre writing, at times. Some distracting details, like stage direction, felt tedious in this format. The premise of the story is a realistic crime thriller as the listener sorts out who the best of the worst is between these two families. As such, it would be a good action film.
Narrator Daniel Wisniewski delivers a consistent presentation of this story from a pace and quality. He provides excellent accents, intonations, and expressions.  Daniel was able to clearly separate the voices for all the characters. The quality of this audible was without exception and easy to listen too.
About the Author
Chris M. Rutledge is originally from Chicago, IL and currently resides in Los Angeles. He received a Bachelor of Science degree from Southern Illinois University at Carbondale where he also pledged Omega Psi Phi Fraternity, Inc.

He began his creative writing by penning short stories in 1997, later started a novel, then subsequently transitioned into screenwriting in 2009 after taking a screenwriting course at Emory University. The transition to screenwriting was appropriate since Chris has a strong interest in writing, fused with a passion for film.

He has written several feature-length screenplays over the years. Chris decided to "reverse engineer" one of his screenplays into a novel, which would eventually become his first published novel, "Murder at Venegoni's" followed by "ASCLEPIUS" in 2019. Chris currently juggles both screenwriting and novel writing and plans to write future novels based on his screenplays and vice versa. In 2018 he worked as Producer and Director to bring one of his screenplays to the big screen; a short film titled, "Trombone Jones." This film has gone on to become an official selection in several film fests.

Chris is also a huge fan of Boxing, so there's usually one Boxing reference in each of his stories.
Find and Follow Chris
About the Narrator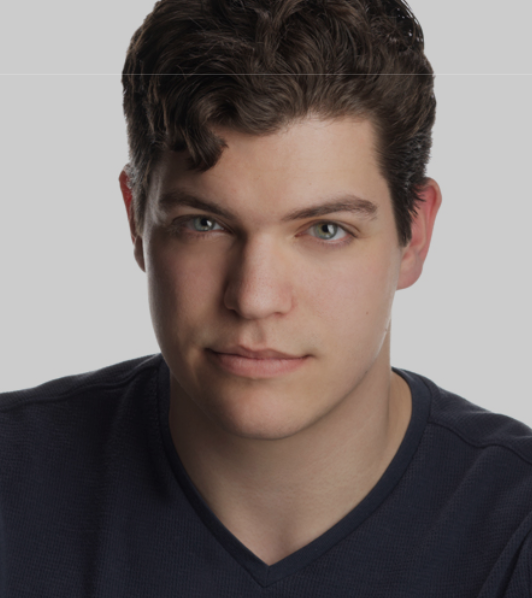 In Daniel Wisniewski's own words: I am a New York based actor who discovered his lifelong passion at the age of 11 in a grade school production of The Wizard of Oz. My portrayal of The Doorman became the stuff of local legend when I suffered a bit of a "wardrobe malfunction": the fake handlebar mustache I was wearing fell off of my face three times throughout my only scene, much to the surprise and delight of the audience. While it was embarrassing at first (with all of my relatives mimicking my prepubescent line delivery for many years to come), it was this moment that made me realize acting was what I wanted to do for the rest of my life.

I then attended the Philadelphia High School for Creative and Performing Arts before earning my BFA in Musical Theatre from Ithaca College. I later apprenticed with the Walnut Street Theatre, the oldest continuously operating theater in both the United States and the English-speaking world. I have performed both nationally and abroad and, when not performing, I can usually be found either leading my friends on a Dungeons & Dragons campaign or playing in one myself (usually as a dashing Half-Elf bard or brazen Half-Orc fighter).
Find and Follow Daniel
Related Content: