***** Drastic Measures, Serious Results Review by Rox Burkey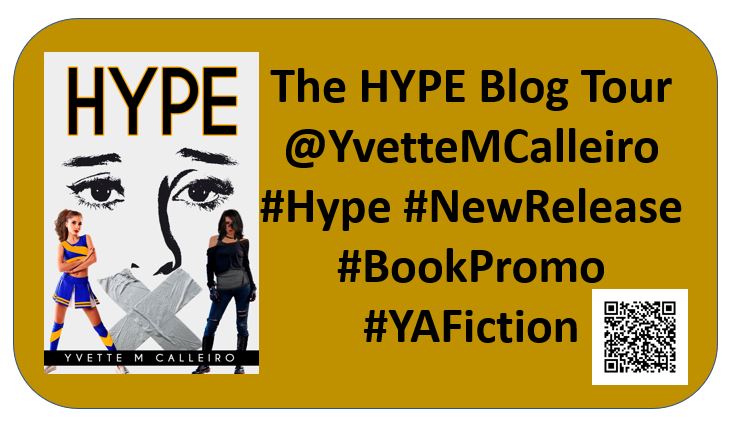 In many ways Author Yvette M Calleiro takes the horrific subject of abuse into a whole new light. Cici has the world by the tail in her senior year of High School. Cheerleading, her passion, is on track with her as the co-captain of the team that is on track to compete to win in the nationals. Unlike many girls who are popular, Cici has goals for college and keeping off the sex track until after college. This conviction of her mindset is one established by her single mother, who is a successful lawyer, yet remains involved with her daughter success in studies and staying on the path. They form a family together filled with love and awesome communication.
When Cici's mom declares her love for John, the man she's dated for six months, and sets a wedding date she feels her world shift. Not because John is a gold-digger or hasn't shown devotion to her mom, but because his daughter, Gaby, is the polar opposite of Cici. Gaby embraces isolationism, dresses in black embraces the goth look and is ridiculed by everyone in Cici's circle. Cici's love for her mother is stronger than her fear of a stepsister who might hurt her status in high school. Mother and daughter have been a unit too long for Cici to deny her mom's happiness. This small exchange on the wedding day made me adore this soon to be adult.
"She shakes her head but complies. She knows it's no use arguing with me. And deep down, I know this is what she wants – what she needs. She needs me to be happy for her. And I am. John is an incredible man who has done nothing but put radiant smiles on my mother's beautiful face. To know when I graduate and go far, far away to college, my mother will not be alone means the world to me. I want this day to be perfect for her, even if that means I have to endure Grub for the next year.
Ugh! My shoulders slump and my face starts to collapse. No. I gotta hold it together. I can have my pity party later. This moment is Mom's time. It's all rainbows and sunshine right now. We head over to her bedroom since my bathroom isn't as big as hers. Plus, all her makeup is there, and she has a ton."
The events that occur after the marriage take readers on an unforgettable ride as Cici is painted into a corner that she has neither the experience nor resources to aid her in resolution. She risks losing her best friend, her boyfriend, and herself because of her stepfather's unwanted advances. Gaby her new stepsister is icing on the cake for the dark, bleak world Cici feels boxed inside.
The characters of Dee, Cici's best friend, and Gaby are well-defined and depicted as two girls who won't give up on a friend. Dee, without knowing any of the Cici's specific issues, provides her friend a direction to get help. Gaby finds a way to talk to her new stepsister as well as a way to stop hiding behind black. I rooted for Cici and Gaby to win, which kept the pages turning almost on their own.
The subject of this story is difficult. Author Calleiro finds a way to shine a light on a problem often relegated to a shelf in the back of a closet. I recommend this story for mature teens, though young adults will appreciate the story. It is well written and will keep you guessing until the unexpected ending. Another thought-provoking book by Yvette M. Calleiro. This will tear at your heart.
About the author
Yvette M. Calleiro is the author of the Chronicles of the Diasodz fantasy series, HYPE, and two short stories. As a heavily addicted reader of both young adult and adult novels, she spends most of her time pseudo-living in paranormal worlds with her fictional friends (and boyfriends).
When she's living among real people, she is a middle school Reading and Language Arts teacher. She's been sharing her love of literature with her students for over twenty years. Besides writing about the various characters that whisper (and sometimes scream) in her head, she enjoys traveling, watching movies, spending quality time with family and friends, and enjoying the beauty of the ocean.
Yvette lives in Miami, Florida, with her incredible son who has embraced her love for paranormal and adventurous stories. She also shares her space with an assortment of crazy saltwater animals in her 300-gallon tank.
Related Content: