**** Full Count, No Outs, Bases Loaded     Review by Rox Burkey
Author Wanda Adams Fischer delivers a story that begins with three pitchers entering Minor League baseball with the Montreal Expos. Each of these young men spent their early lives wanting to play ball in the major leagues, idolizing the players of the 1960s. The different paths and home lives Jimmy, Bud, and Bobby traveled to reach the minors don't prepare them for the choices they make along the way.
Wanda provides good character development and brings in the passion that people of the times had for the game. The coaches and team building provided these men a chance to grow up surrounded by a diverse group all bent on success. There are several areas where the life lessons are more challenging than the pitchers or families anticipated.
I found the author immersed me in a story that begins with a theme of baseball, then travels through the seasons of life. I liked how Wanda wove in horrible events of the times and how Bud's grandmother's determination impacted his life choices. Her example highlighted below is a startling reminder of how each person can stand up for the right things and defeat the wrong.
" … Much to the chagrin of some of her neighbors, she had also allowed a group of civil rights workers from the north to use part of Lindenwood as a classroom, as they sought to teach black residents to read and write as part of a voter registration drive in the 1960s. She'd had to fend off a few visits from the Ku Klux Klan about that. She had confronted them, all alone, on the front lawn of Lindenwood, roaring at them to go home, calling them out by identifying them by their voices.
"You can't fool me behind those white hoods!" she yelled. "I know who each and every one of you is! I helped some of your families when you were in need, and this is how you thank me? And if you light that cross on my lawn, or set my house on fire, you might as well kill me, too. Kill everything you see here, but you won't kill my spirit. You think you stand for 'the old south?' You're nothing but a bunch of hoodlums!"
And they went away. They came back a couple of times, acting tough again, but she scoffed at them gave them the same lecture. Each time, she shamed them into going home without completing their mission, or without interfering in hers, often by threatening to call their mothers or grandmothers to report their rude behavior. …"
Baseball as an American tradition during the 1970s ignited the passion of many a city and fan. Those unable to attend the game live the radio and detailed announcers brought the plays to life. Television watching was limited, but kids played baseball in the streets in suburbia.
The love for the game is shared within this coming-of-age story. I recommend this for readers who like baseball, but also like to understand the influences of our pastimes on our lives. It makes me wonder what our children of the 2020s will do with their lives or how social media will influence their behavior.
About the Author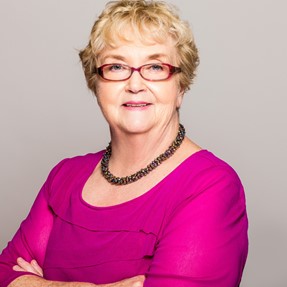 Wanda Fischer has loved baseball since she was nearly eight years old. At one point in her life, she aspired to become a sportswriter; however, in the mid-to-late 1960s, that avenue was difficult for women to pursue. After retiring from a 40-year career in public relations/marketing/media relations, she parlayed her love of America's pastime into her first novel, "Empty Seats," which is not necessarily about her favorite team, the Boston Red Sox.

When not writing or watching baseball, she's listening to folk music for her show, "The Hudson River Sampler," on WAMC-FM, the Albany, New York National Public Radio affiliate–a program she's done since September 1982. In February 2019, the Folk Alliance International inducted her into its Folk Music DJ Hall of Fame.

In 2012, she auditioned to become the public address announcer for the Red Sox and made the finals for the job, but ultimately wasn't chosen. On August 5, 2012, she announced a complete game between the Red Sox and Minnesota Twins on "Vermont Day."

She and her husband Bill, a retired physician, met at a coffeehouse at Boston College in 1966 and were married in 1973. They have two grown children and six grandchildren. They live in Schenectady, New York.
Find and follow Wanda
Related Content: