During this tour, the author is giving away (1) $10 Amazon Gift Card, (2) $5 Amazon Gift Cards, (2) e-book copies of EMPTY SEATS & (1) copy of the author's acclaimed "SINGING ALONG WITH THE RADIO" CD which features many prominent folk music singers (a $15 value)! For your chance to win, all you have to do is leave a comment below as well as leaving a comment on the author's 4WillsPub tour page. GOOD LUCK!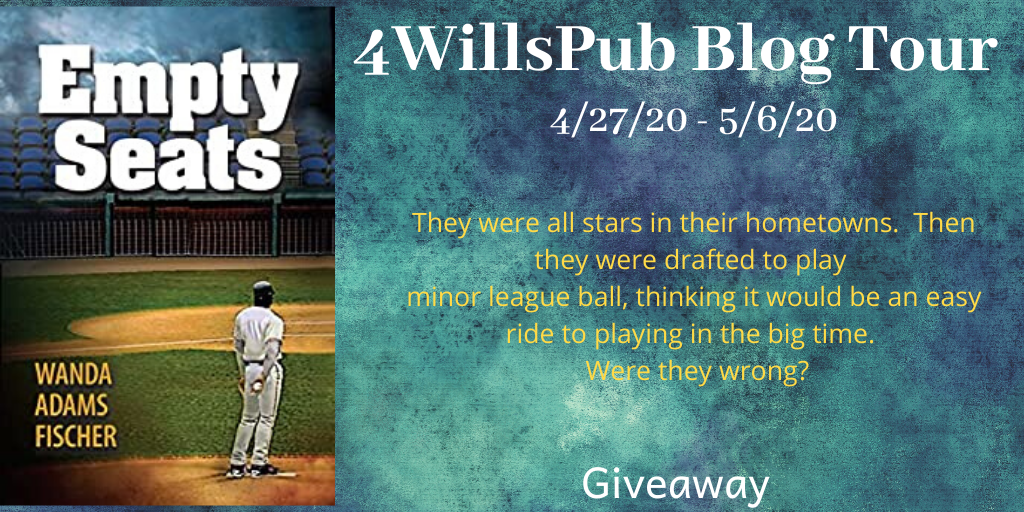 Day Three
Where did the title come from? Was it a predictor of the 2020 baseball season, where the Corona-19 virus stopped the opening of the season in its tracks, for both Major League Baseball and Minor League ball as well?
No, I do not have a crystal ball in my basement, nor have I visited the Oracle of Delphi to ask for prescient information about the 2020 baseball season. I didn't make a pilgrimage to the Baseball Hall of Fame, click my heels three times, turn to the statue of Ted Williams and ask for a look into the future.
The concept of empty seats derives from the sounds a baseball makes when it's thrown to a catcher or when it comes off a wooden baseball bat. In a stadium filled with cheering fans, a fastball makes a certain "pop" when it hits the leather of a catcher's mitt. The same can be said about the way the ball cracks off the bat in a full stadium when it's headed for home run territory.
In a baseball park with few spectators, however, those sounds are drastically different.
Set in 1972, my novel focuses on three very different 18-year-old would-be Major League pitchers, whose high school careers were those of the big men on campus. Cheering fans followed them from ballpark to ballpark, from championship game to all-star contest, in their respective hometowns. They took for granted the adulation of their classmates, the local press, their parents, baseball scouts, anyone they encountered in their baseball travels.
All three had one thing in common: They knew that sound—the one where, when they sent their best fastball over the plate to their catchers, the ball popped. They knew it was a strike; the batter and the umpire did as well. The cheers emanating from the stands were the piece de resistance for them. Conversely, they would know when they made an error, the crack of the bat making contact with that mistake meant the ball was headed over the fence, and it may be the end of their appearance that day.
When they were recruited to play in Jamestown, New York, for a Montreal Expos minor-league team, they soon realized they were a long way from home and the big time—and the stadiums they'd be playing in didn't even measure up to some of the places where they'd pitched in high school.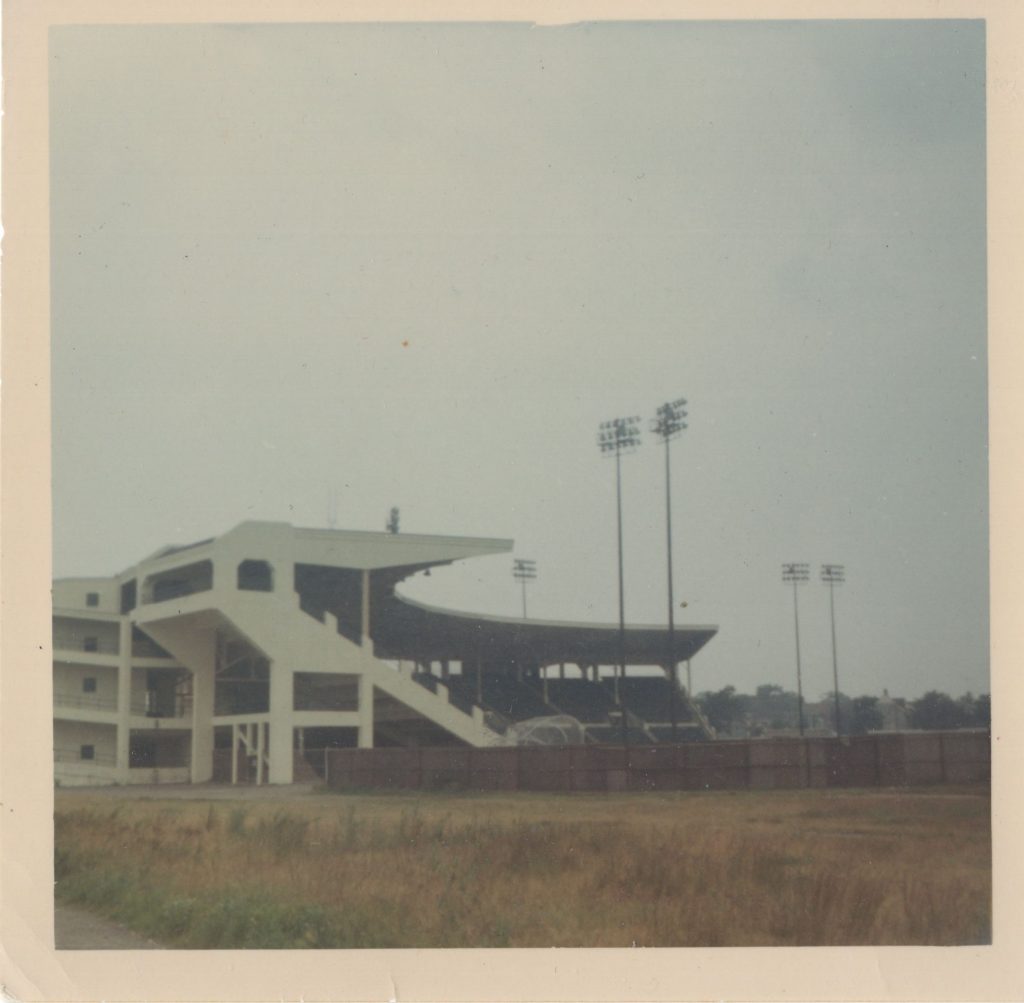 Getting used to the lack of fans was part of the adjustment for every member of this team, not just the three main characters in Empty Seats. Outfielders also had to tune to the difference in sounds as the ball came off the bat due to the variations in noises from batted and pitched balls. Outfielders may make changes in positions as they try to predict where the ball will land. If the stadium is filled with people, sounds change. The same came be said for infielders, especially if they're trying to make a double play, or if the field itself has minor bumps and they have to deal with those as well as the changes in sound. If only a handful of folks are root, root, rooting for the home team, it's different.
Jimmy Bailey, one of the characters in my novel, relied for his entire pitching life on having his father in the stands when he pitches. He feels lost when his dad isn't with him, and his insecurities affect the quality of his pitches. One day, he realizes a regular fan sits in the same spot during every game, so he decides that man will "be" his father. He looks up to that seat—and that man—every time before he throws a pitch.
Bobby Mangino, another pitcher, doesn't rely on his dad. In fact, his relationship with his father is, to say the least, rocky. Bobby likes to exude an air of confidence, but, deep down inside, he's insecure. He has talent but needs to concentrate. He has to find ways to attain that focus. His success depends on many factors, but he too is impacted by the variations in sounds, although he'd never admit it to me. Or you. Or anyone.
Finally, Cameron "Bud" Prescott doesn't seem to be bothered by much. He's the team's rock, the one to whom everyone on the team turns when things aren't going well—on or off the baseball diamond. His talent for baseball seems to come from somewhere deep within his soul; in his mind, baseball is life.
While dyed-in-the-wool baseball fans like me wait for the season to begin here in 2020, these three characters come alive in the pages of Empty Seats, handling life's trials and tribulations in 1972—before cell phones, before huge electronic scoreboards, before huge paychecks for ball players. But it was still baseball.
I'm ready. Whether the seats are empty or full, I'm there.
What Little Leaguer doesn't dream of walking from the dugout onto a Major League baseball field, facing his long-time idol and striking his out? Empty Seats follows three different minor-league baseball pitchers as they follow their dreams to climb the ladder from minor- to major-league ball, while facing challenges along the way—not always on the baseball diamond. This coming-of-age novel takes on success and failure in unexpected ways. One reviewer calls this book "a tragic version of 'The Sandlot.'"
(Winner of the 2019 New Apple Award and 2019 Independent Publishing Award)
Author Bio
Following a successful 40-year career in public relations/marketing/media relations, Wanda Adams Fischer parlayed her love for baseball into her first novel, Empty Seats. She began writing poetry and short stories when she was in the second grade in her hometown of Weymouth, Massachusetts and has continued to write for more than six decades. In addition to her "day" job, she has been a folk music DJ on public radio for more than 40 years, including more than 37 at WAMC-FM, the Albany, New York-based National Public Radio affiliate. In 2019, Folk Alliance International inducted her into their Folk D-J Hall of Fame. A singer/songwriter in her own right, she's produced one CD, "Singing Along with the Radio." She's also a competitive tennis player and has captained several United States Tennis Association senior teams that have secured berths at sectional and national events. She earned a bachelor's degree in English from Northeastern University in Boston. She lives in Schenectady, NY, with her husband of 47 years, Bill, a retired family physician, whom she met at a coffeehouse in Boston in 1966; they have two grown children and six grandchildren.
Follow Wanda Adams Fischer on Facebook Twitter and visit her Website
Thank you for supporting this author and her tour. To follow along with the rest of the tour, please drop in on the author's 4WillsPub tour page.
If you'd like to schedule your own 4WillsPub blog tour to promote your book(s), you may do so by clicking HERE.

Related Content: