An Anna Romano Mystery Series, Volume 1
**** Mysterious kidnapping with a twist —- Review by Rox Burkey
Ms. Cheryl Bannerman creates a delightful protagonist in the first installment of the Anna Romano Mystery Series. Anna is a famous author, fabulous Italian cook, and cat lover. The relatable layers of this character are artfully teased out with her interactions with the actions occurring around her and the detective assigned to investigate her stalker accusations.
Anna's sense of humor is front and center with her cats, while her secrets are hidden even from the detective, who makes her awareness soar. Detective Solace likes her cats enough to help care for them when Anna is missing. He is the perfect offset to her humorous side with a genuine fondness for her cooking. The twists and turns in this light-hearted mystery keep the pages turning. Copies of the recipes interweaved throughout the story would be an ideal bonus.
The narration of the story by Robin Waters was good. The pacing of the delivery was sluggish in places, but there were no significant audio issues. It is a fun start to a series that will undoubtedly strengthen over time. The plot premise is good, with an ending that caught me flatfooted—a good series for those who desire a quick, enjoyable escape.
About the Author
Cheryl Denise Bannerman is an award-winning, multi-genre author of eight published works of fiction – from murder mysteries to a recent children's book about friendship.

She is the winner of the 2018 Book Excellence Award for her book of poetry, Words Never Spoken, and winner of the Best Books Awards in the category of African American fiction in 2020 and winner of the Reader's Favorite 2021 International Book Award Contest in the Urban Fiction category for Black Child to Black Woman. She is also a Semi-Finalist in the MLC Audiobook Awards with a 2020 IMDb Nomination for Book 1 of the Anna Romano Mystery Series, Cats, Cannolis, and a Curious Kidnapping.
The author draws her inspiration from life experiences, observations, and lessons. Her goal in life is to keep writing and continue helping victims of Domestic Abuse/Violence, Grief and ANON family groups, and Corporate Health and Wellness groups, to heal through words — encouraging them to 'write the pain' via journaling, and expressing themselves through short stories, songs, and poetry.
When she is not working from her home office on her virtual Training and Development business, she is at the beach watching the waves and weaving the words together for her next novel.
About the Narrator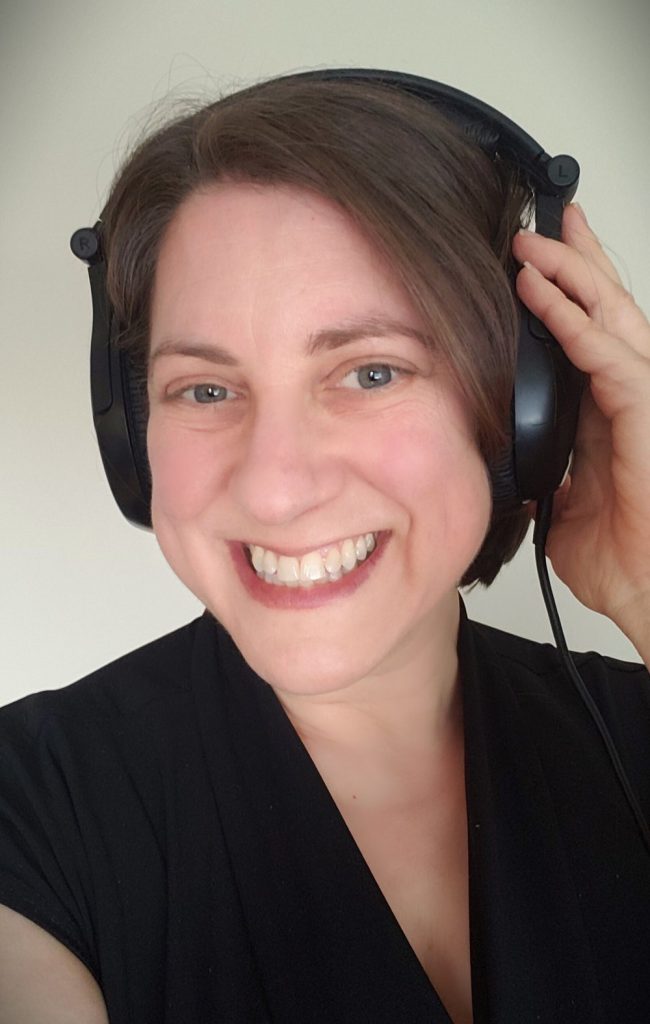 Robin Waters is Warm, Dynamic, Reliable, and Real-From the sensible mom or corporate spot, to fun characters that pop, I'm here to make your VO and narration sound engaging and believable. Available for VO, animation, and other voice projects, I also enjoy narrating romance novels with Southern and English dialects, YA, children's books, sci-fi, and non-fiction self-help titles. There is something magical about connecting with others through voice and sharing our human experiences.
Find Robin Waters –https://www.robinwatersvoice.com/
Related Content: