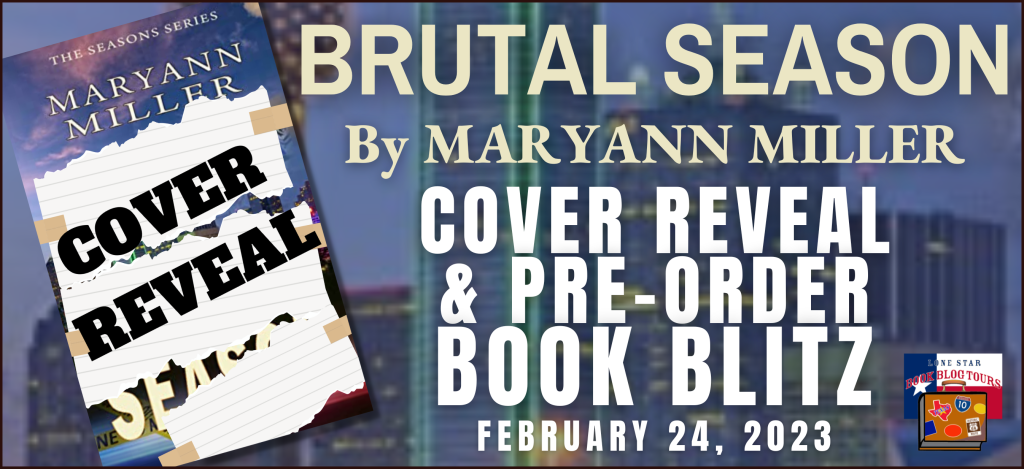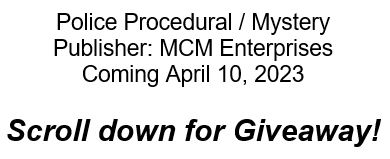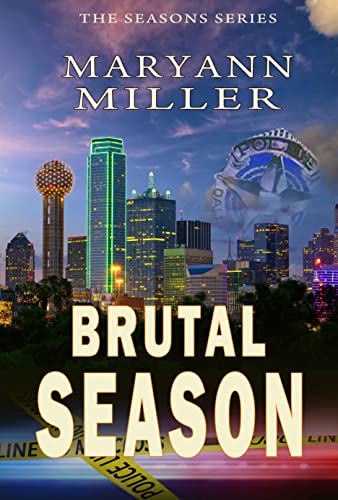 Eighteen-year-old Jamel Frederickson is shot and killed by a white, rookie Dallas police officer. His crime? Being black and mentally ill.
Following that unwarranted death, anger, and violence erupts on the streets, leading to the murders of two protestors who were marching around the downtown federal building.
Detectives Sarah Kingsly and Angel Johnson are thrust into the investigation of those murders, while desperately clinging to the threads of their partnership.
The shootings also raise questions about whether the alt-right white supremacists that invaded the city with their guns and inflammatory rhetoric are responsible.
Will more people get killed?
Is there more than one person out there with an agenda?
When a member of the team, Ryan O'Donnell, is shot while attempting to prevent looting, the tension in the city, and the department, ratchets up even higher. And it deeply affects Angel who's been pretending she really isn't falling for this white man.
Angel joins the protests to take a stand against racism in the city and within the department; an action that puts her job, her relationship with Ryan, and her fragile partnership with Sarah at risk.
For her part, Sarah comes to realize that she is not as enlightened as she thought she was, and both women just hope they can come through the personal and professional challenges and end up with something that resembles a true partnership.
While catching the killers in the process.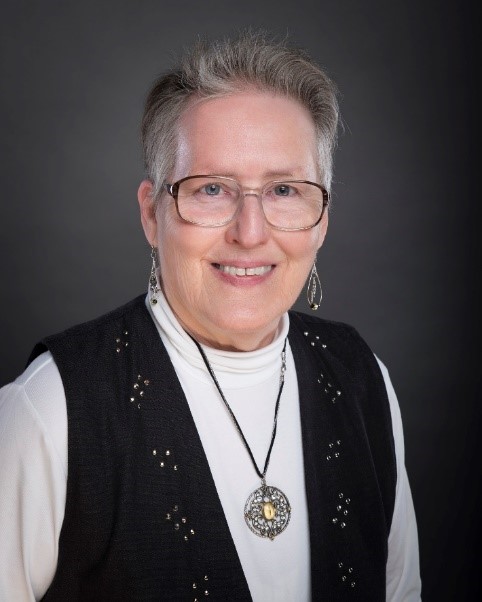 Maryann Miller, an award-winning author, has been in love with storytelling since she was a child and used to scare her sister with stories of the monsters in the cellar.
When she grew up, she started her professional career as a journalist, writing newspaper columns, feature stories, and short fiction for regional and national publications. Her novels are primarily mysteries, with an occasional mainstream novel thrown into the mix.
Miller is the recipient of the Page Edwards Short Story Award for her story Maybe Someday and the New York Library Best Books for Teens Award for her nonfiction book, Coping with Weapons And Violence In School and On Your Streets. Her mystery, Doubletake, was honored as the Best Mystery by the Texas Association of Authors. She took first place in the short story and screenwriting competition at the Houston Writer's Conference and was a semi-finalist at Sundance for her script "A Question of Honor." She was also a semi-finalist in the Chesterfield Screenwriting Competition with the adaptation of Open Season, the first book in the Seasons Mystery Series.
When not writing, Miller loves to play on stage and play in her garden. She lives in Texas with her dog and three cats. The cats rule.
◆ WEBSITE ◆ FACEBOOK ◆ TWITTER ◆ 
◆ AMAZON ◆ GOODREADS ◆ BOOKBUB ◆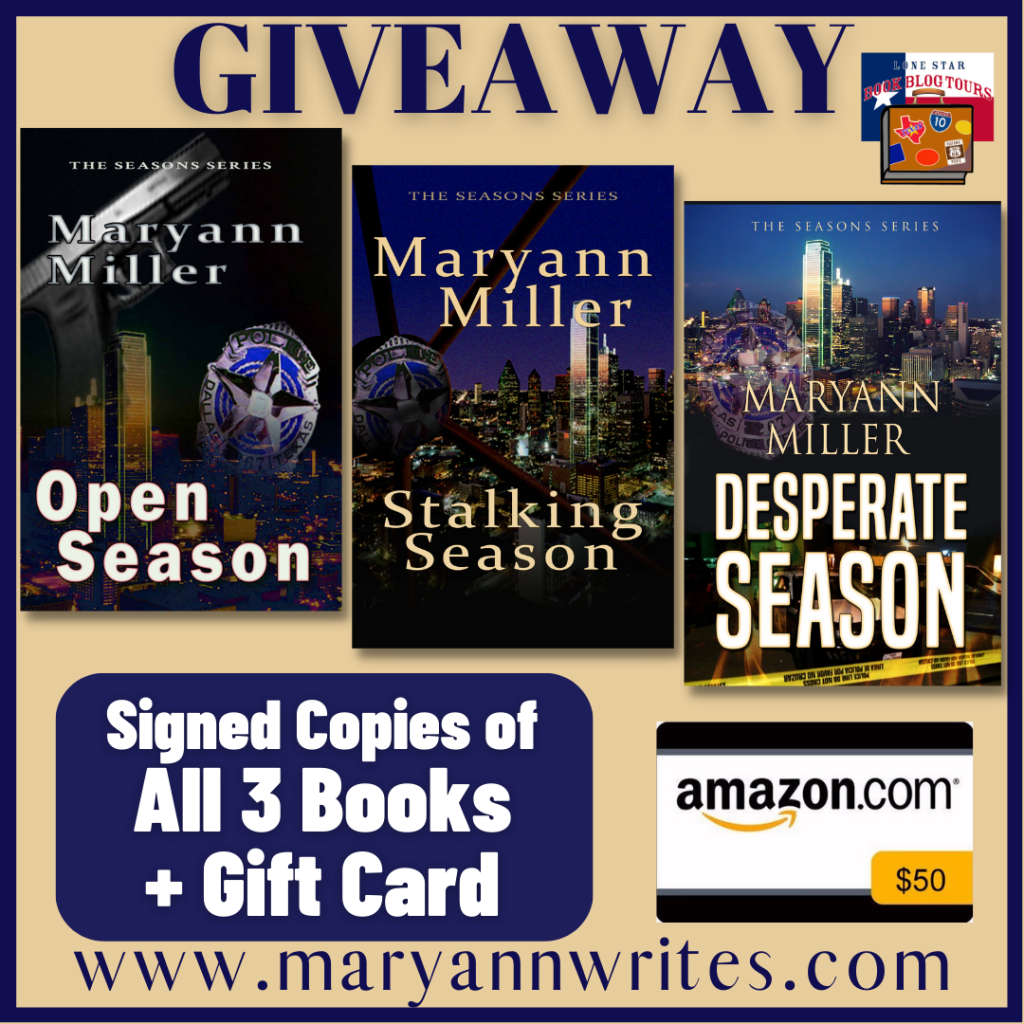 a Rafflecopter giveaway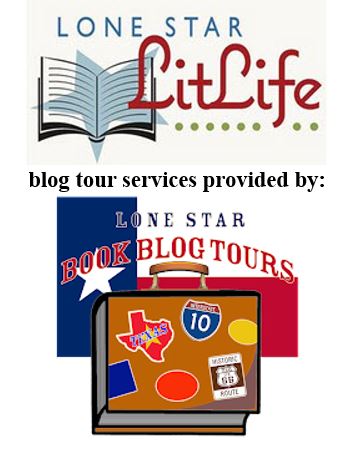 Related Content: