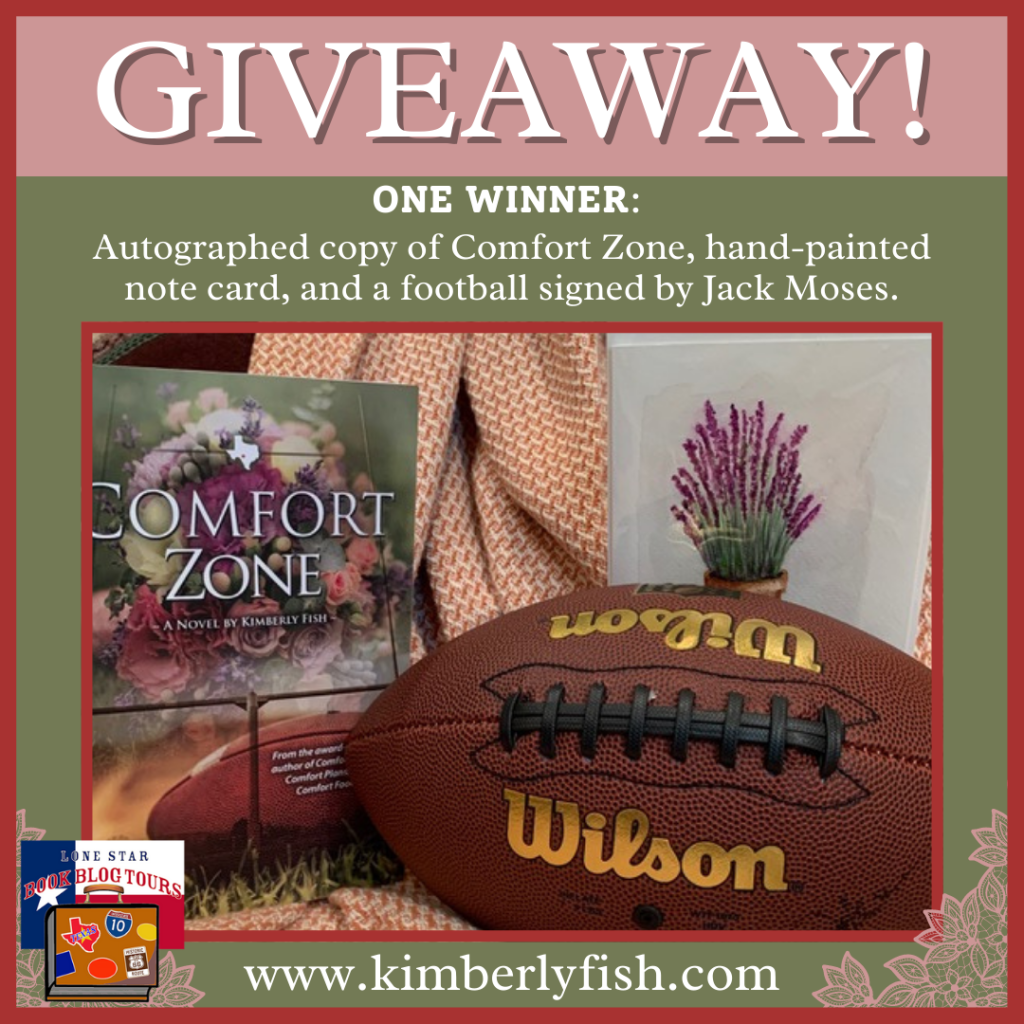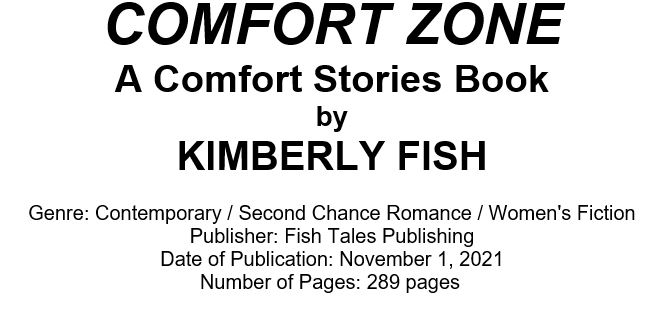 Scroll down for Giveaway!

The award-winning author of Comfort Songs, Comfort Plans, and Comfort Foods digs into the life of single-mom Anna Weber, an appraiser who gives value to other people's found treasures. On assignment to research a handwritten sheet of music, Anna helps a stranded motorist, only to discover she's rescued retired NFL quarterback Jack Moses. His confidence and fascination for solving problems makes him impossible for Anna to ignore even as they both dart along separate deadlines to save the finances at an inner-city school. Little does Anna know that as she wrestles with secrets from her past and a suspicious approach to people, Jack is running too—dodging women, pro athletes, and a future with no definable end zone.
As a nemesis threatens Anna's young daughters, these two unlikely partners discover that it's in stepping back from years of self-sufficiency that Anna and Jack can find the best treasure of all: a series of sweet, second chances.
PRAISE & AWARDS
"Kimberly Fish's Comfort books are wonderful, charming stories set in the Texas Hill Country. Fans of small towns family relationships will enjoy these feel-good books. Two thumbs up!" – Jan Moran, USA Today bestselling author of Seabreeze Inn.
Comfort Zone is a Literary Titan Gold Award winner and a Reader Views Bronze Award winner in romance. It was also a runner-up in the regional fiction category of the New England Book Festival awards.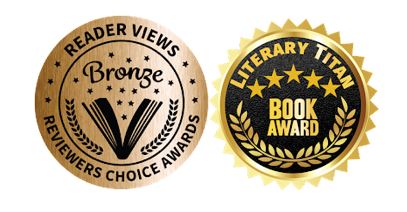 CLICK TO PURCHASE!
│ Amazon│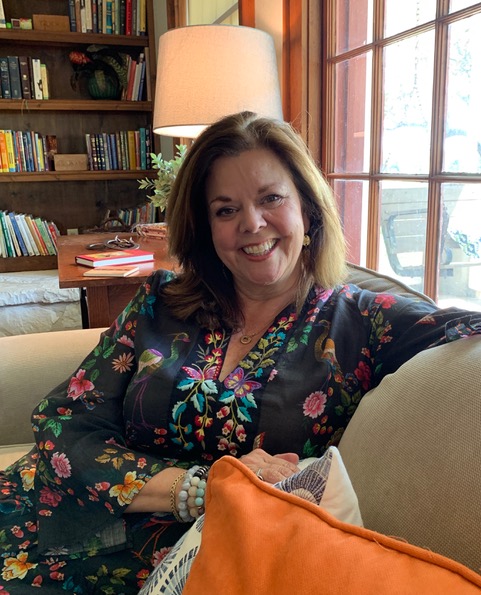 Kimberly Fish has been a professional writer in marketing and media for over thirty years, with regular contributions to area newspapers and magazines. As an accidental historian, she wrote two novels, The Big Inch and Harmon General, both based on factual events in Longview, Texas that changed world history. Kimberly also offers a set of contemporary women's fiction, based in the Texas Hill Country, that reveal her fascination with characters discovering their grit and sweet, second chances; all four of these novels have won distinguished awards.
◆  WEBSITE  ◆  FACEBOOK  ◆  TWITTER◆ AMAZON  ◆  GOODREADS ◆YOUTUBE◆ INSTAGRAM ◆PINTEREST◆ BOOKBUB◆

Author Kimberly Fish builds a story of two lives that cross in Comfort, Texas. Anna Weber and her twin daughters carved a life from the struggles of starting over in a new place. The precocious girls play soccer, push the limits, and are each opinionated. Anna lives and works in Comfort as an appraiser specializing in the provenance of art, music, and books. When Joseph Green asks for the costs to authenticate a donated piece of music to Windows School, he piques her interest.
Joseph Green and Jack Moses played in the NFL together. Joseph works toward the charter school's success to give back to the community. Jack donates time and positive influence on the students to help his friend. When Jack's car wouldn't turn over, Anna surprises him with her ability to jump start him. This event starts them toward a second chance, but will they take it?
He wasn't one to judge, but her minivan was old. Did it have power to spare?
"No good deed goes unpunished," she mumbled.
Spanked. By a stranger? "Hey, sorry to be a bother. I'll just call Triple A and wait for them to send a car over."
"Mom," one of the girls cajoled. "He's going to freeze out there without a coat. You have to help him."
Jack was astonished to realize the kid was taking pity on him. Despite the obvious flaw in her thinking that today's Hawaiian shirt was not a rational choice for a man whose body temperature ran about three degrees hotter than most, the sucker punch was in thinking that the kid couldn't recognize his innate ability to fend for himself. Last time he checked, he still had a man card.
The mother jerked her door open and popped a button on her dash, which made the rear window of the van open. Without making eye contact, she stepped around him and eased over to the window, easily retrieving the black and red cords of life.
Author Fish excels at character development. Each personality builds like peeling the onion layers through realistic dialogue, honest interactions, and surprises that define characteristics. Anna approaches things by framing the risks, whereas Jack looks for the long-range possibilities and how to reach the goals. Their strong personalities light up the pages, with the possible results of friendship or a stalemate. The plots and subplots keep the reader engaged from beginning to end.
The multiple themes in this story bring out compassion ideal for a relatable and sensitive women's fiction. You'll enjoy the original dialogue, easy humor, and fresh approaches to relationship building. You'll want to keep turning the pages and find your home in Comfort, Texas.
I recommend this heartwarming fiction to readers who love surprises and delightfully sweet romance stories. I've enjoyed other works by this author, but this is my first visit to this series. You'll notice her extensive research and attention to detail. Enjoy this fiction as a standalone story, but the others in the series are now on my list. Well done, Kimberly Fish.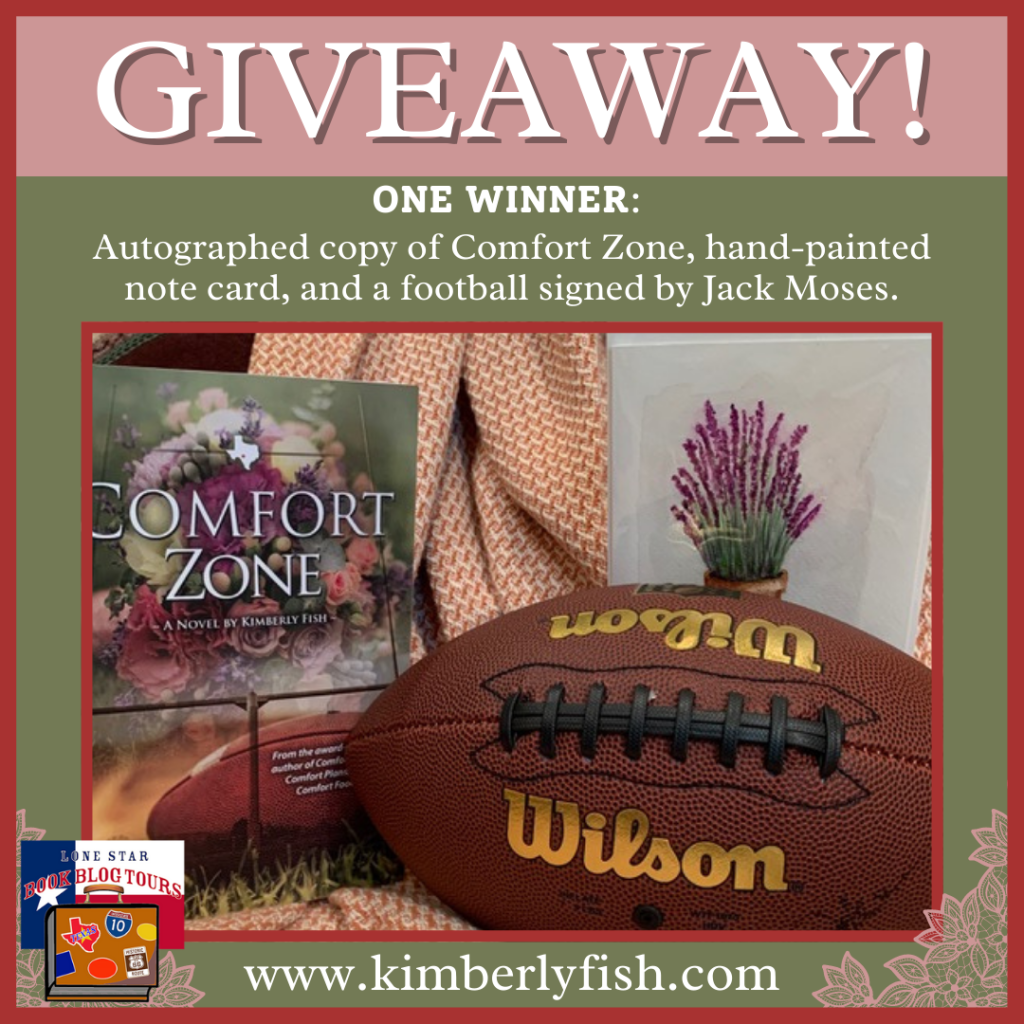 a Rafflecopter giveaway
CLICK TO VISIT THE LONE STAR LITERARY LIFE TOUR PAGE FOR DIRECT LINKS TO EACH POST ON THIS TOUR, UPDATED DAILY,  or visit the blogs directly: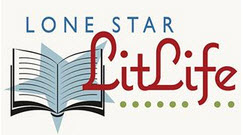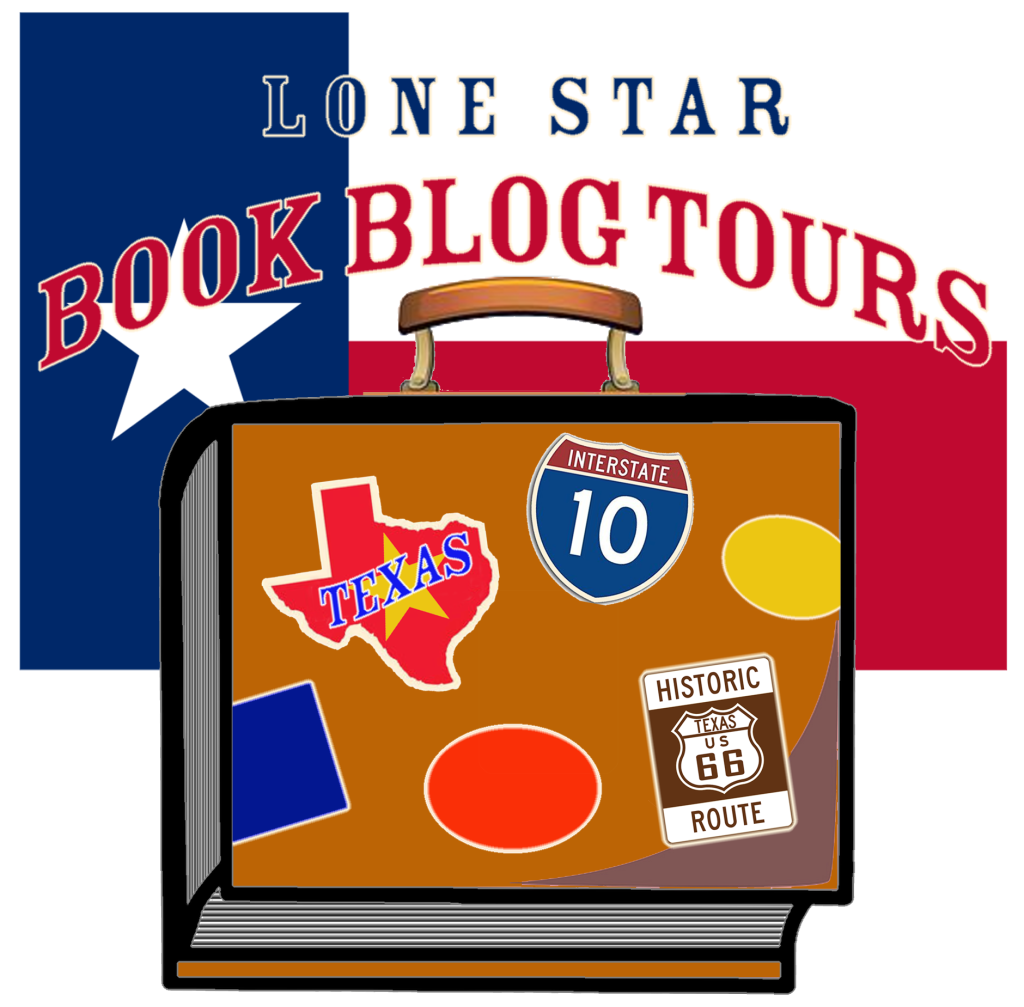 Related Content: