*** Unplanned Start and Ending ————– by Rox Burkey
Cloud art is the perfect activity to spark imagination and living discussion between a mother and her daughter. Amanda discovered her talent for spinning tales as a child with her best friend, Jonah. Later she explored her writing skills when she received a pen and full crystal inkwell from a flea market vendor. The gift started her journey to become a best-selling author before the age of thirty, filling the void of her parents' deaths ten years apart. For the last year, Amanda shared her quiet home with Odin, a cat she brought in from the rain. When Amanda's dreams of a handsome stranger bordered on the edge of reality, she began to unravel the threads of a plan that was put into motion just before her father died. The evil spirit insisted she chooses between her soul and her life.
Karen Black creates an intriguing, delightfully crafted paranormal with lifelike characters portrayed with precise words to convey pictures, and smells, that awaken the senses. Readers are captivated from page one. This short story is attached to the fingers until the unexpected yet perfect ending. You'll never see it coming—excellent delivery and storytelling for readers of any age.
About the Author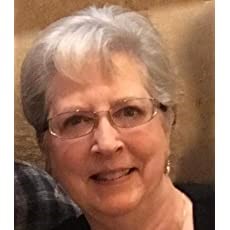 With a passion for animals, a fascination with the supernatural, and a degree in Criminal Justice, the author combines imagination and experience to create dramatic stories that don't end quite the way you would expect. A four legged character is included in most story lines, even if just a cameo appearance.
Black lives in the United States with her husband, a variety of wildlife, and two aliens disguised as cats. One of the critters is rumored to be ET's second cousin, but that has not been confirmed.
Related Content: