Welcome! I am so honored to have you visit my site and learn about Robbie Cheadle aka Roberta Eaton. I am proud to support her efforts. Please leave comments for automatic entry for prizes. Take care – Rox Burkey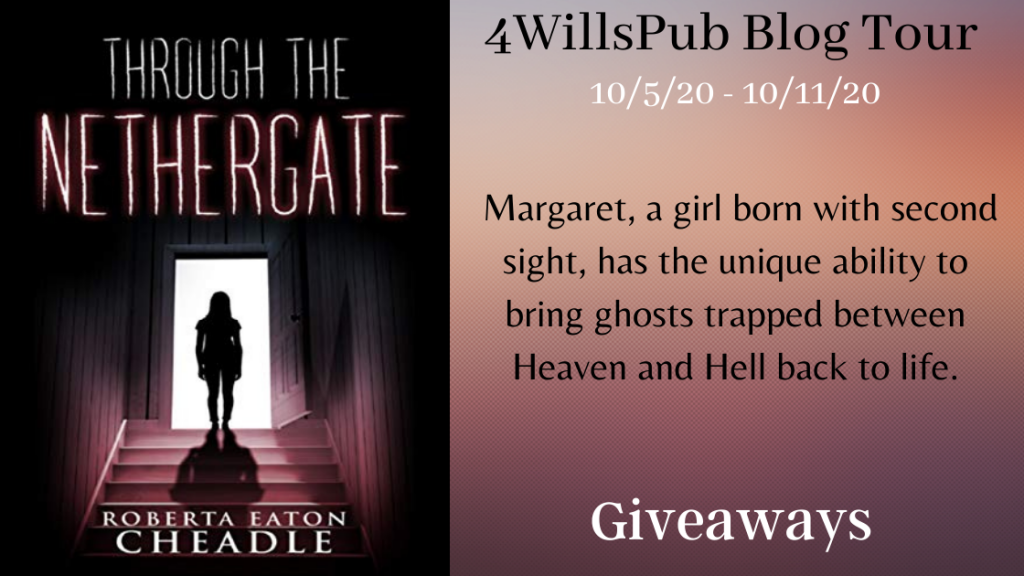 GIVEAWAY: (3 winners) (1) e-book copy of "NIGHTMARELAND", (1) e-book copy of "THROUGH THE NETHERGATE", and (1) $25 Amazon gift card.
Who were the Bigods?
The Bigod family, who owned Bungay Castle, were notorious for transforming into demons after their deaths so they could continue to persecute their neighbours and servants as they had done while living.
Younger members of the Bigod family are believed to travel by coach on certain nights of the year, from Bungay along the 'top' road to Geldeston near Beccles, past the Geldeston church, along a path known as Lovers Lane, down a narrow track known as Bigods' Hill and then onto the 'low' road and back to Bungay Castle.
The coach is driven by a headless horseman drawn by fire breathing horses. The coach is said to never be both seen and heard by the same person. People either hear it approaching with rattling wheels, neighing horses, and thudding hooves, but see nothing, or they see the phantom coast pass silently along one of the roads on its route.
The younger Bigods and the coach make an appearance in Through the Nethergate in a bid to help their master, Hugh Bigod, achieve his plans for her.
An extract from Through the Nethergate
"He rounded a bend in the road and unconsciously braked sharply at the sight of the phenomenon heading straight towards the car.
A phantom coach drawn by four horses thundered down the road. Plumes of Hellfire poured from the horses' mouths and nostrils, creating a blazing red glow in the misty darkness. Sparks flew as the horses' hooves struck the tarmac. A headless coachman, with his white, bloodless head tucked under his arm, drove the coach.
Hanging out of the coach windows were four ghostly figures. They were wearing tunics and cloaks, which he recognised as being the fashion of the 12th century. Their faces wore expressions of deep discontent and their eyes were piggy and mean.
Next to the coach loped a huge, shaggy black dog with red eyes that shone like headlamps in the gloom. The dog was heavy and solid.
Grandfather could see the road, stretching silent and dark, through the horse-drawn coach. It visibly changed and solidified as it drew nearer and the sound of heavy wheels turning on the tarmac could be heard.
"We're going to kill you both," it mocked. "Our servant, Tom, has already started the job and we are going to finish it. Our master is here to help us." The voice boomed inside his mind, ricocheting around his skull like a stray ping-pong ball. Wild laughter followed this speech, growing louder and louder in his head.
My head's going to burst like an overfilled balloon.
A tightness wrapped around his chest and he broke out in a cold sweat. He battled to keep control of the car, but it veered off the road and smashed into a tree. The world went black."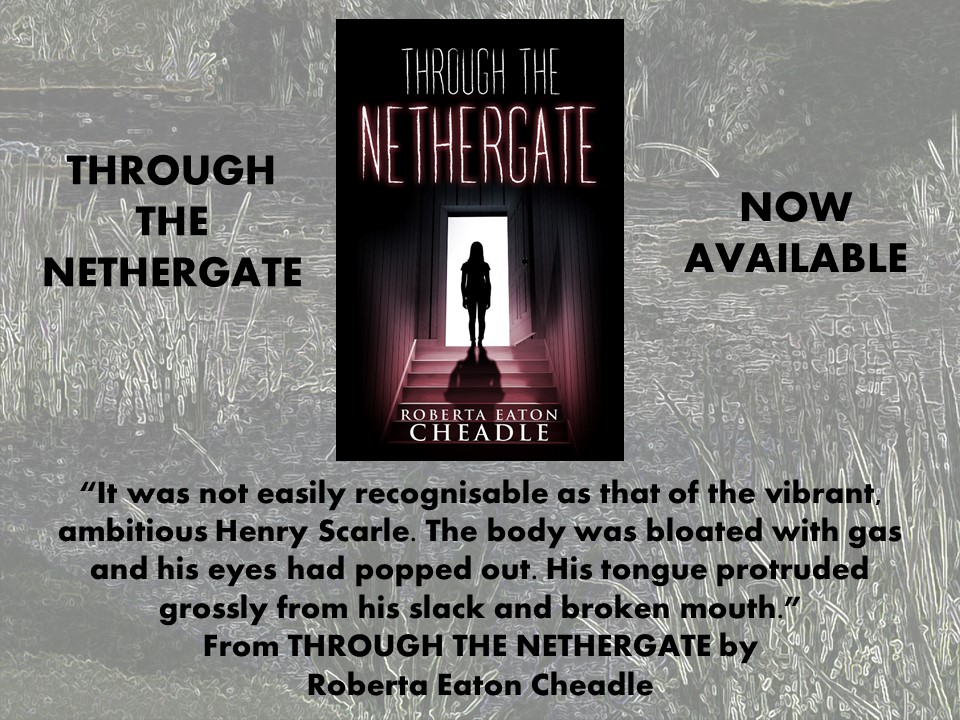 BOOK BLURB:
Margaret, a girl born with second sight, has the unique ability to bring ghosts trapped between Heaven and Hell back to life. When her parents die suddenly, she goes to live with her beloved grandfather, but the cellar of her grandfather's ancient inn is haunted by an evil spirit of its own. In the town of Bungay, a black dog wanders the streets, enslaving the ghosts of those who have died unnatural deaths. When Margaret arrives, these phantoms congregate at the inn, hoping she can free them from the clutches of Hugh Bigod, the 12th century ghost who has drawn them away from Heaven's White Light in his canine guise. With the help of her grandfather and the spirits she has befriended, Margaret sets out to defeat Hugh Bigod, only to discover he wants to use her for his own ends – to take over Hell itself.
AUTHOR BIO: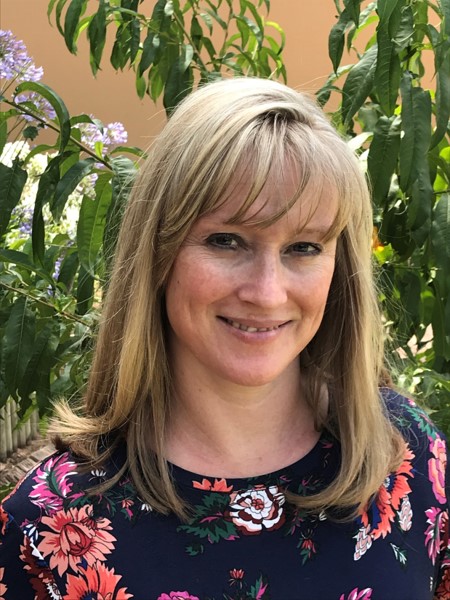 Hello, my name is Robbie, short for Roberta. I am an author with seven published children's picture books in the Sir Chocolate books series for children aged 2 to 9 years old (co-authored with my son, Michael Cheadle), one published middle grade book in the Silly Willy series and one published preteen/young adult fictionalised biography about my mother's life as a young girl growing up in an English town in Suffolk during World War II called While the Bombs Fell (co-authored with my mother, Elsie Hancy Eaton). All of my children's book are written under Robbie Cheadle and are published by TSL Publications.

I have recently branched into adult and young adult horror and supernatural writing and, in order to clearly differential my children's books from my adult writing, I plan to publish these books under Roberta Eaton Cheadle. My first supernatural book published in that name, Through the Nethergate, is now available.

I have participated in a number of anthologies:
Two short stories in #1 Amazon bestselling anthology, Dark Visions, a collection of horror stories edited by Dan Alatorre;
Three short stories in Death Among Us, an anthology of murder mystery stories, edited by Stephen Bentley;
Three short stories in #1 Amazon bestselling anthology, Nightmareland, a collection of horror stories edited by Dan Alatorre;
Two short stories in Whispers of the Past, an anthology of paranormal stories, edited by Kaye Lynne Booth; and
Two short stories in Spellbound, an anthology of horror stories edited by Dan Alatorre.
SOCIAL MEDIA LINKS
Find and Follow Robbie Cheadle
Find and Follow Roberta Eaton Cheadle
AMAZON OR OTHER PURCHASE LINKS:
To follow along with the rest of the tour, please visit the author's tour page on the 4WillsPublishing site. If you'd like to schedule your own blog tour and have your book promoted in similar grand fashion, please click HERE. Thanks for supporting this author and her work!
Related Content: