***** A Stunning Undertaking to Capture Your Imagination – – – – Review by Rox Burkey
One girl's expedition grabs you with the imagination, action, heartbreak, and compassion from start to finish. Mr. Barnes and Ms. Briles use France 1000 AD as an exciting foundation for the start of this action-packed series. Lisa, daughter to Alexander, the port commander of Marseilles, is a precocious child. She loves her father, who sneaked into his work area at a young age while he worked. He deals with many merchants and goods at his port. He cultivated deep alliances over the years with those in similar roles along the coastlines. Hidden, Lisa watches and listens to the interactions without seeing the faces of the visitors and recognizes the people's intentions.
Lisa's mother, Astrid, ignores her daughter, cultivating a son with questionable business acumen and a streak of vindictive hatred. When her father discovers Lisa is the essential protégé he must pass his legacy to, he begins her training earnestly. The relationship between father and daughter is one of deep respect. He trained not only in the business but also in self-defense. He recognized a French girl, even from a wealthy family, was vulnerable to dominating men of questionable honor during this period of history.
The travel Lisa undertook from her home to Paris after her father's death was planned as a last resort. Her goal to reach Ezra, her father's trusted friend, was not without adventure, danger, and an opportunity to meet new friends while avoiding enemies. Lisa cuts her hair, dresses in britches, and renames herself Nicole but travels as Nick, a young boy. Readers walk on the shoulder of this determined girl who blossoms into a young woman as she walks, runs, and rides to Paris.
The emotional rollercoaster got delivered in the pages from start to finish. The characters are well-developed, memorable, and relate to the brave Nicole. Nicole is a character one can respect for her ability to rise to any situation and quickly take action. Others like Timo, Robert, Rose, and more play critical roles in her journey to a new home and possible new family. Reading this historical fiction is like playing a multidimensional chess game, where the winning moves get decided in advance.
The Secret Journey is refreshingly original, filled with drama and vivid imagery of life during these times. I am glad there is more planned for this series, and I recommend you start it today. The chapters are bite-sized, fulfilling small moments or demanding page-turning frenzy. Congrats on a five-star story; if only more stars were available.
About the Authors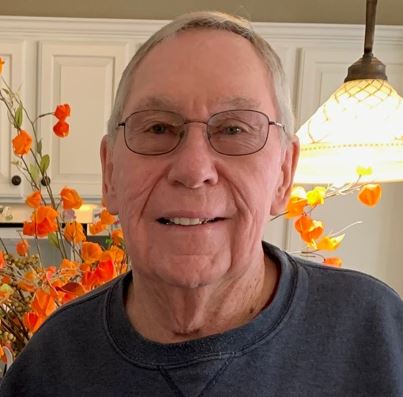 Brian Barnes spent decades in construction. While he built and could anything that required a hammer, screwdriver, saw, or drill, his mind filled with stories that only retirement gave him the time to write.
An avid reader of history, jistorical fiction, and a follower of politics and world events, he is appalled when injustice and stupidity are prevalent in the behaviors of those who are in leadership roles. Much of the underlying theme within The Secret Journey was ignited by such events and the ingorance of what women are capable of accomplishing and achieving.
The Secret Journey is Brian's debut novel in the Harmonie Books series. He's now working on The Secret Hamlet, the sequel that will be folled by The Secret Rise.
Calling Colorado home, he's known as the "fixit guy" to family and friends. Summers pull him and wife Julie into gardening and maintenance with their community of townhomes.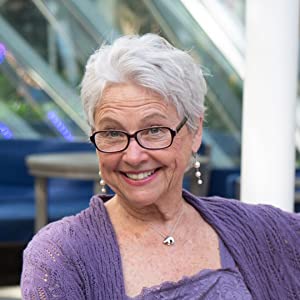 HELLO … I'm the author of 42 books and known as The Book Shepherd, working with authors globally to create and publish books they never regret. If that's you, let's connect. Join me on Facebook with the Publishing with the Book Shepherd … each day I add something new … and you are welcome to ask questions, post about your book and share your ahas.
In the SPRING of 2019, I released When God Says NO: Revealing the YES When Adversity and Loss Are Present. The paper edition was updated in 2021, the recipient of 15 national books awards.
I'm honored that several of my books have earned #1 best seller in their categoiries. Most are available in paper, ebook, and audiobook.
My books have been published in 17 countries, created over $5,000,000 in combined book sales and speaking fees, and won more than 55 national book awards. When it comes to the authors I've had the pleasure of working with and guiding, they have earned a combined 500 book awards. New news in 2017: How to Avoid 101 Book Publishing Blunders, Bloopers & Boo-Boos has been declared the WINNER in the International Book Awards and a FINALIST in the Best Book Awards!
Today, I usually write about publishing and authoring. They the multi-award winning book: Author YOU: Creating and Building Your Author and Book Platforms, Snappy Sassy Salty Success : Wise Words for Authors and Writers, How to Create CrowdFunding Success for Authors & Writers, How to Avoid Book Publishing Blunders, How to create a Million Dollar Speech. What am I working on now? The Author's Walk.
I love to speak at Writing and Publishing Conferences — from Ninja Book Marketing, How to CrowdFund a Book Project, How to Create a Million Dollar Speech on Your Book to Becoming a Writer/Author of Confidence and so much more. How have I sold so many books? — by learning where and how to present to audiences all over the world.
HOT BOOK AWARDS: Author YOU: Creating and Building Your Author and Book Platforms has won the International Book Awards (publishing-writing; the Indie Excellence Book Award (publishing-writing); USA Book Awards (publishing-writing); the IPPY Book Award-bronze (publishing-writing); and is the winner of Book of the Year for the ForeWord Indie/Fab Book Awards (writing). How cool is that?
Both Snappy Sassy Salty Success-Wise Words for Authors and Writers (2015) and The CrowdFunding Guide for Authors & Writers (2015) took the Gold in the International Best Book Awards for Writing/Publishing and The CrowdFunding Guide just nabbed the Silver IPPY in 2016 in the Writing/Publishing category. How to Avoid 101 Book Publishing Blunders, Bloopers & Boo-Boos was honored with eight book awards in 2017 including earning the first ever Dan Poynter Legacy award for nonfiction. Such an honor.
As a Blunt, Butt-Kicking, Lets' Get Your Book DoneCollaborating Book Coach, I work closely with authors creating their books and I'm known as The Book Shepherd (TheBookShepherd.com). On Thursdays, I host a radio show, AuthorU-Your Guide to Book Publishing at 6 pm Eastern that's enjoyed over 12 million downloads. You can go to my website, TheBookShepherd.com and download over 500 podcasts from the home page. Or, you can go to the show's home page on the Toginet Radio Network and the All Business Radio Network on Fridays at 6 pm Eastern and check out all broadcasts–each is topic specific. Here's the link: http://bit.ly/BookPublishingPodcast
You can also download each directly from TheBookShepherd.com and AuthorU.org sites under the On the Air tab.
SMOLDERING HOT: If you want to learn How to Create the Ultimat Amazon Best Seller and How to Write Your NonFiction Book in 4 Weeks!, check out my website under Experiences. Both onsite and online classes.
SIZZLING HOT: Throughout the year, I deliver Judith Briles Book Publishing Unplugged, Speaking Unplugged, Book Marketing Unplugged,all day intensives intensive with just me. The workbooks are content heavy, the gathering is kept under 40 so that every participant gets focused attention and their book is highlighted. Get ready to roll up your sleeves, it's a deep dive into branding, marketing, Amazon, gizmos and gadgets to soar your authoring success and so much more. Details and dates are on TheBookShepherd.com website on the Experiences tab. Warning–this event sells out every year. Available in-person and online.
HOT: In 2014, PublishingAtSea.com was created–a unique publishing workshop held during January or February. I include other savvy publishing experts. In 2023, the dates are January 21 – January 28. NEW … participants who have published books have the opportunity to be featured in a "ship wide" celebrity author book signing–that is open to all passengers during the cruise.
Thrilled to say that my books have been published in 17 countries and many have won a variety of book awards.
Prior to that, my books were for the business, including Stabotage!, Zapping Conflict in the Health Care Workplace, The Confidence Factor, Stop Stabbing Yourself in the Back and Money Smarts for Turbulent Times–all of these titles are available in eBook and print formats.
I'm the founder of AuthorYOU.org and AuthorU.org, a membership organization designed for the author who wants to be seriously successful. If you are an author, or budding author, you definitely want to become a member of Author U (AuthorU.org). Throughout the year, all day Author, Publishing and Trade Show–it's the Author Extravaganza. Details can be found on the AuthorU.org and TheBookShepherd.com websites under EVENTS. In addition, I'm the founder of the Colorado Authors Hall of Fame, and 501c3 dedicated to ensuring the legacies of Colorado connected authors.
When I'm not working with clients as The Book Shepherd, you'll find me cooking–often with friends co-cooking–or in the garden. When I finish writing my own books, I give my self a month of reading what I call "trash" for pleasure–mystery thrillers. I love the feel of a well crafted-book and I'm partial, very partial, to curling up with book in hand, a cup or tea or glass of ice tea, and falling in. One of my favorite days: Opening a book and discovering that several hours have passed. Delicious!
Find and Follow
Related Content: