***** Beautiful Thoughts and Images Review by Rox Burkey
John Maling invokes so much heart and soul with this book. His simple words, coupled with some of the more poignant and majestic images, are lovely.
I return to it time and again for inspiration and hope. Yes, hope lives within those covers. A powerful message in a size that begs for attention. You will love the hardback to share with guests—a conversation starter.
Coupled with the photographer/illustrator Grant Collier, Author John Maling gives you an experience like no other. I highly recommend this book.
About the Author
John Maling, poet and author is skilled in editing a variety of genres as well as creating the Index when a book has completed layout. John Maling specializes in editing both fiction and nonfiction books, including history, biography, autobiography, spirituality, personal finance, business and sales, how-to, self-help, inspirational and personal narratives.
Drawing on his educational and scientific background, John is skilled in editing a variety of genres as well as creating Indexes for nonfiction books after the layout is completed. He works closely with The Book Shepherd and is an active member and Premier Partner in AuthorU, the premier authoring resource in the country that is designed for the serious author.
Many of his clients have received multiple book awards. John is also the author of Have You Ever Held a Mountain?, a multi-national book-award winner for best gift book, best inspirational book and best poetry book from several national book awards.
Author the illustrator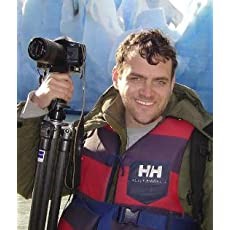 Grant Collier has been working as a professional photographer since 1996. For his first book, entitled "Colorado: Yesterday & Today," Grant traveled throughout Colorado taking photos from the exact same spots that his great-great-grandfather, Joseph Collier, took his images over one-hundred years earlier.
Since this time, Grant has continued exploring the Colorado wilderness, taking thousands of color nature photographs. These images have filled seven books, including "Colorado: Moments in Time," "Colorado's National Parks & Monuments," and the children's book "Dreaming of Colorado." They're also published every year in his Colorado wall calendar.
In recent years, Grant has spent countless hours capturing images at night. These photos are featured in "Collier's Guide to Night Photography," "Moab, Utah by Day & Night," "Arches National Park by Day & Night," and in his Starry Nights wall calendar. More information on Grant's photography and publishing can be found online.
Related Content: