****Not Your Run-of-the-Mill Vampire Story Review by Rox Burkey
Author Susanne Leist weaves her magic in a story with all the elements to claim readers as her fan, enthralling them. Good and evil vampires battling for domination in Oasis.
Todd, a hybrid, born of a human and vampire love match, has a particular set of rules to follow. Linda, a girl from New York, has a traditional innocent who is ill prepare for the obstacles before her. Is the happy ending she craves outside of her reality? Early on in the meeting between the two, Linda and Todd, each fanned the embers of possibilities.
Taking a deep breath, she dashed to the boardwalk and banged headfirst into a hard chest.
"Are you okay?" Todd steadied her, his hands grasping her shoulders.
"I saw a shadow." Linda gulped. "It was nothing."
"Let me walk you home."
As Linda strolled beside him to the boardwalk steps leading to the apartments, she glanced at his brooding face. "It's quieter than usual this evening."
He took her hand as they descended the staircase. "Next time you work late, call me, and I'll walk you home." Her hand tingling from his touch, she nodded.
Author Leist develops this diverse cast of characters and their relationships masterfully. The story is engaging in every way if you are a fantasy fan. After reading The Dead Game, you may find yourself believing that vampires, hybrids, and humans coexist in your own town. Each page builds the story to the non-stop suspense ending that you won't see coming. Recommended for young adults who adore fascinating stories. I added Book 2 to my reading list.
About the Author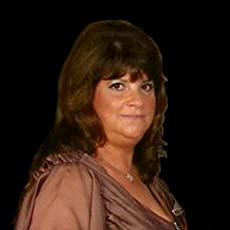 I have always loved to read. Agatha Christie, Alistair Maclean, Robert Ludlum, and many other authors filled my young imagination with intrigue and mystery. When I wasn't reading late into the night, the TV shows–Murder She Wrote and Columbo–entertained me with murder and suspense tales.

Over the years, my taste in TV expanded to include such shows as Supernatural and The Originals. I searched for paranormal, murder mysteries but found few at the library or bookstore. So, I wrote one.

The Dead Game, Book One of The Dead Game series, brings fantasy and surrealism to the classic murder mystery with dead bodies, suspects, and clues. It offers vampires, vampire derivatives, and a touch of romance to spice the motley mix.

The story continues in Book Two, Prey for The Dead, as The Dead vampires use an exclusive club in Disney World to infiltrate the rich and famous. As The Dead grow in power, not even the bright sunshine of Florida can weaken them. Linda and her friends join forces with human vampires–known as hybrids–to defeat the evil threatening to control Oasis. A masquerade ball and a romp through the tunnels beneath the town lead to a showdown in southern Florida's swamps.

The Dead At Heart is Shana's love story. Will her love for William strengthen, or will Sam lead her on a different path? At Chateau Frontenac in Quebec, Shana and her fearless friends fight for Oasis and their lives.

A career in writing has been a big leap for me. Accustomed to the number-crunching field of budgeting and the hectic commodity markets, I left my first career and M.B.A. in Finance behind to pursue my dream. I do not regret my foray into literature for one moment. Fellow authors helped me make my way through the competitive field. I write every day and even tried my hand at poetry. If someone tells you it's too late in life to try something different, they are wrong. It is never too late to follow your heart.
WHERE IS AUTHOR LEIST?
Find her on Facebook
Follow her on Twitter
Follow her on Amazon
Follow her on RRBC
Related Content: