Review by Rox Burkey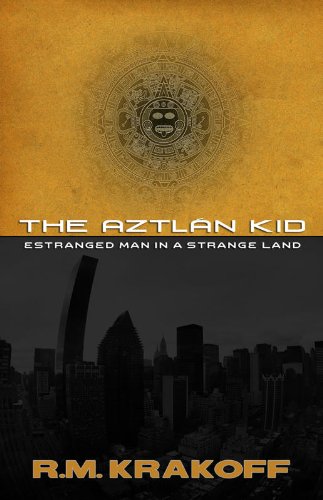 I found this novella, The Aztlan Kid, a rich combination of history and romanticized science fiction. The speculation on modifying the outcome of the invasion by Cortes and the Spanish Empire with this story of Tototl the biological engineer traveling to New York City for the first time to a United Nations Conference. To view this city from his perspective is fascinating, especially as his homeland is considered bigger, more advanced, and positioned as isolated in many ways from both Europe and the United States.
Tototl is a complex character who brings his knowledge and viewpoint into a world very different from his home. Differences between Aztlan as a global power and the United States makes a good venue for highlighting pollical and social perspectives that are more interesting today than even when Mr. Krakoff wrote this story nearly 10 years ago. It reminded me of Robert A. Heinlein's Stranger in a Strange Land.
I liked the setting framework description: Hundreds of years ago, as the Aztlan culture matured from their roots of pagan rituals, worship of gods, and human sacrifice, the Great Speaker Namacuix proclaimed that all scientists should be honored as priests. Those pious priests who mandated human sacrifice were eventually banished from the major cities. The only priests to survive this purge were the shaman or medicine men who had already established their value to the health and well being of both the pilli, the noble classes, and the macehualli, or middle class citizens. I realized it was going to turn the history of Mexico upside down.
Action and adventure are mainstays for this book with sequences that keeps one wondering what will happen on the next page. Details of history which are used tends to make this very plausible, and almost sad that things did not occur as the author speculates. It is impossible not to root for Tototl to succeed. The humor is well placed, adding a bit of lightness to his wild adventures. Make sure you buckle up your seat belt because when Rob turns up the action you're going for a fast ride.
Meeting Rob Krakoff was an honor and I found him an interesting dinner companion. His technology background made for some stimulating conversation. Later, when I received the paperback version of this book from him, I had no idea how different and intriguing a read it would be. If you want something out of mainstream, then this might just keep your attention and begging for more when you turn the last page. You decide.
About the Author – Rob Krakoff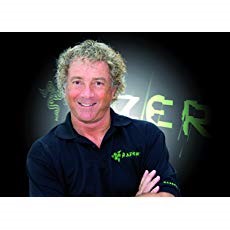 Rob Krakoff is the author of nine novels, including his recently released book, War on Aging, co-authored with his wife, Dr. Patsi Krakoff.

Before publishing his first novel, Die Laughing in 2009, he worked as copy-writer for an ad agency, a marketing manager for a retail chain, co-founder and president of Razer and founder/ president of MindFX Science. Krakoff has drawn on all of his life and work experiences to create the characters in his books. When he's not writing, he enjoys tennis, fitness training, biking, sculpting and painting. He divides his time between Mexico and San Diego.

When he and his wife, Dr. Patsi Krakoff, moved to the wet and warm shores of Lake Chapala in the State of Jalisco, Mexico, Krakoff was motivated to begin writing in the artist village of Ajijic. Initially life was so good there he spent most of his days on the tennis courts and working remotely as president of his two companies.

In 2008 it was time to put his proverbial pen where his mouth was (the ink tasted like shit) and get busy. He managed to tell his first story, all 80,000 words with the help of friends and his content editor, James Tipton, the late poet laureate of Lake Chapala and Krakoff's wife, Dr. Patsi. His talented son, Scott Krakoff has provided cover art for all nine novels. They all agreed that his work was worthy of your consideration and Krakoff decided to self-publish on Amazon.
Related Content: