Review by Rox Burkey
Roy Clinton keeps readers interested in this series from the beginning of book 3. The tension kicks off with John Crudder trying to catch the kidnappers.
"I heard the sounds of horses and Charlotte screaming as I ran outside. I pulled my six gun and would have shot but was fearful of hitting Charlotte. I headed behind the barn to retrieve Midnight and give chase. That's when I realized they'd taken my horse and Slim's too. Anger grew in me so great it could only be described as a blind rage. I was determined to find those responsible for kidnapping Charlotte and killing Slim. If it took me my entire life, I would devote myself to seeing justice was served to those responsible."
John Crudder has a black and white viewpoint on the world. He is all about fair. Going to the mat for his friends and family is what drives his every action in this series. The members of the corrupted Town Council will be held accountable for their greed and injustices, by John Crudder's delivery of their comeuppance. There is no end to his creative ways of finding each of the culprits and tracking the leader of their group.
The travel back and forth across Texas is very relevant for the western times. Each character is well defined, including Midnight the trusty horse. John will do whatever it takes to get to Charlotte and safely rescue her. For me the story is compelling and a non-stop listen for me.
R. William James keeps the tone and tempo to perfection in this story. He has stayed consistent throughout the series make it delightful. I really think his voice is a perfect complement to this wonderful story by Roy Clinton.
I personally love westerns, especially when they walk the edge of the realistic actions by characters in those times. I can't wait for the next story, you won't want to stop once you start this the series.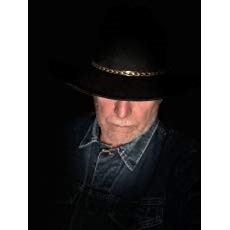 Roy Clinton is a Western author and psychotherapist who divides his time between Texas and the Canadian Rockies. All his books are about real places and are historically accurate.

As a fourth generation Texan, he has lived in Texas his whole life. He loves everything Western. Most of all, he loves the Western culture. Cowboys may have a rough exterior but most he has known are true gentlemen with hearts of gold and integrity in abundance. Roy writes about these Western heroes and the places they live and travel.

Roy holds two master's degrees and a doctorate and has written four professional books about addiction and recovery, one of which won the Book of the Year Award from American Book Festival in the addiction category.

All books are available on www.Audible.com or iTunes shortly after the paperback and digital versions are released.

Roy's hobbies include writing, cooking, running, hiking, and traveling with his wife, Kathie.

Roy's books can be found at www.TopWesterns.com – Follow Roy's YouTube channel.
About the Narrator
R. William James is the pseudonym used by James Romick for Westerns and Romance stories. James is a Classically Trained Singer and has been a Professional Actor for nearly 40 years, with over 22 years of experience on the Broadway Stage. He offers a powerful vocal quality with wide range and depth, as well as an actor's sensibility to effectively interpret and voice of a story. He is adaptable to any genre.
With his experience he prides himself on being very directable, versatile, and open to suggestion with the ability to adjust on-the-fly. He aims to please with his voices and characters.
In the late 1980s James studied audio engineering at the Institute of Audio Research in New York City at a time when splicing and editing analog audio tape with a razor blade was standard procedure. Today he offers digitally recorded and mastered sound quality for each project.
As an aside, he is also an expert woodworker, cabinet maker, and woodturner. You can find samples of his narrated stories on his website and his audiobooks on Audible.com.
Related Content: