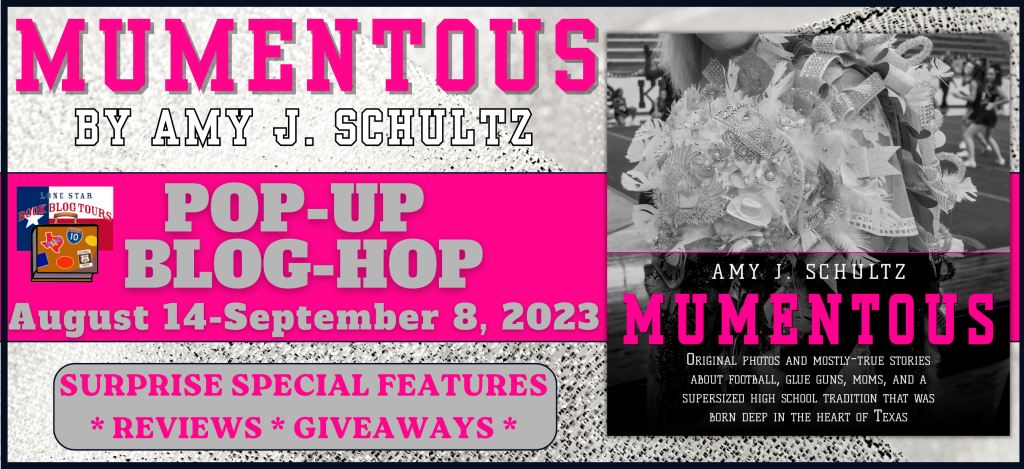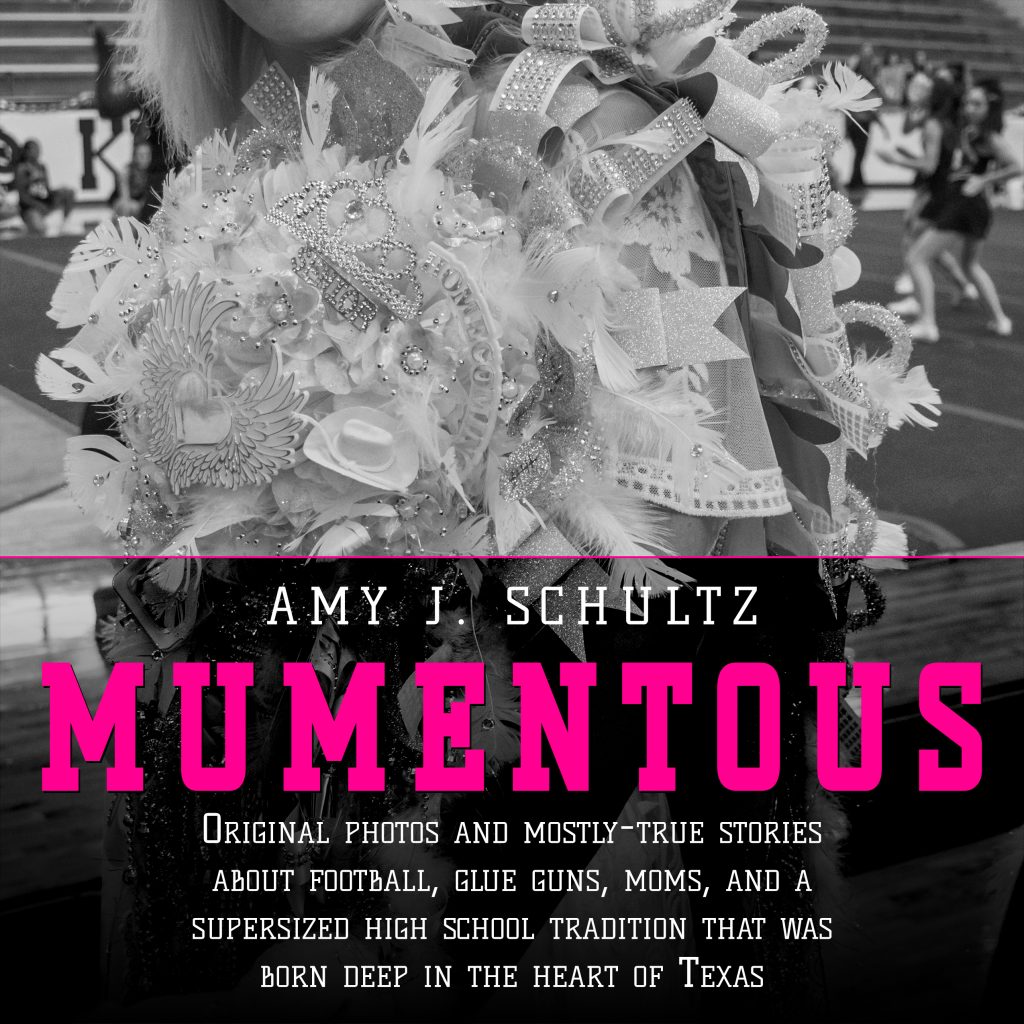 The closest you'll ever get to seeing someone actually wear their heart on their sleeve is in Texas, every fall, at the local high school homecoming game.
They're called homecoming mums. They are as bodacious as football, as irresistible as a juicy rumor, and as deep as a momma's love. Over a hundred years ago when the custom began, mum was short for chrysanthemum, a typical corsage that boys gave to girls before taking them to the big football game. But through the decades, mum went from a simple abbreviation to a complicated shorthand for an eye-popping tradition that's as ingrained in the culture as it is confounding to outsiders.
Through her original photography and collection of stories from across and beyond the Lone Star State, Amy J. Schultz takes us deep in the heart of mum country. You'll meet kids who wear them, parents who buy them, and critics who decry them as just another example of consumerism gone wild. But mostly, you'll discover that just like every ritual which stands the test of time, someone is keeping the tradition alive. Someone like Mom.
Click to Purchase!
Amazon │ Powell's Books │ Bookshop.org



Amy Schultzextensively researched mums uncovering their importance to young people and their moms during high school. The various black and white photos are interwoven with tidbits of the history of the tradition in Texas and its adoption by other states. Learning that artistic endeavors began over one hundred years ago was fascinating. The shift from cut flowers to stunning artificial blossoms using DIY creativity allowed the rumors of bigger and better in Texas to grow. The change from simple corsages to elaborate designs grew more creative over the years.
Mothers, daughters, sons, and best friends put ribbons, charms, and stuffed animals into intricate creations in a one-upmanship competition without boundaries. The numbers and facts of the business itself will blow your mind. The event is focused on high school homecoming yet becomes a coming-of-age symbol. The photos will make you gasp in wonder, shake your head in disbelief, and then ask yourself if you could create something to surpass the favorites you saw. Ms. Schultz brings to light the multiple perspectives on creating the perfect mum. The lovely mums, whether given to someone special or added to the homecoming wardrobe, symbolize tradition.
Mumentous is a light-hearted book that will tug at your memories and exercise your heartstrings by fondly recalling those years. For fans of easy reading with a touch of history, add this story to your library, then place it on your coffee table as a conversation starter. It is impossible not to recommend Texas football, homecoming, high school, and mums connected in ongoing customs for more than just Texans.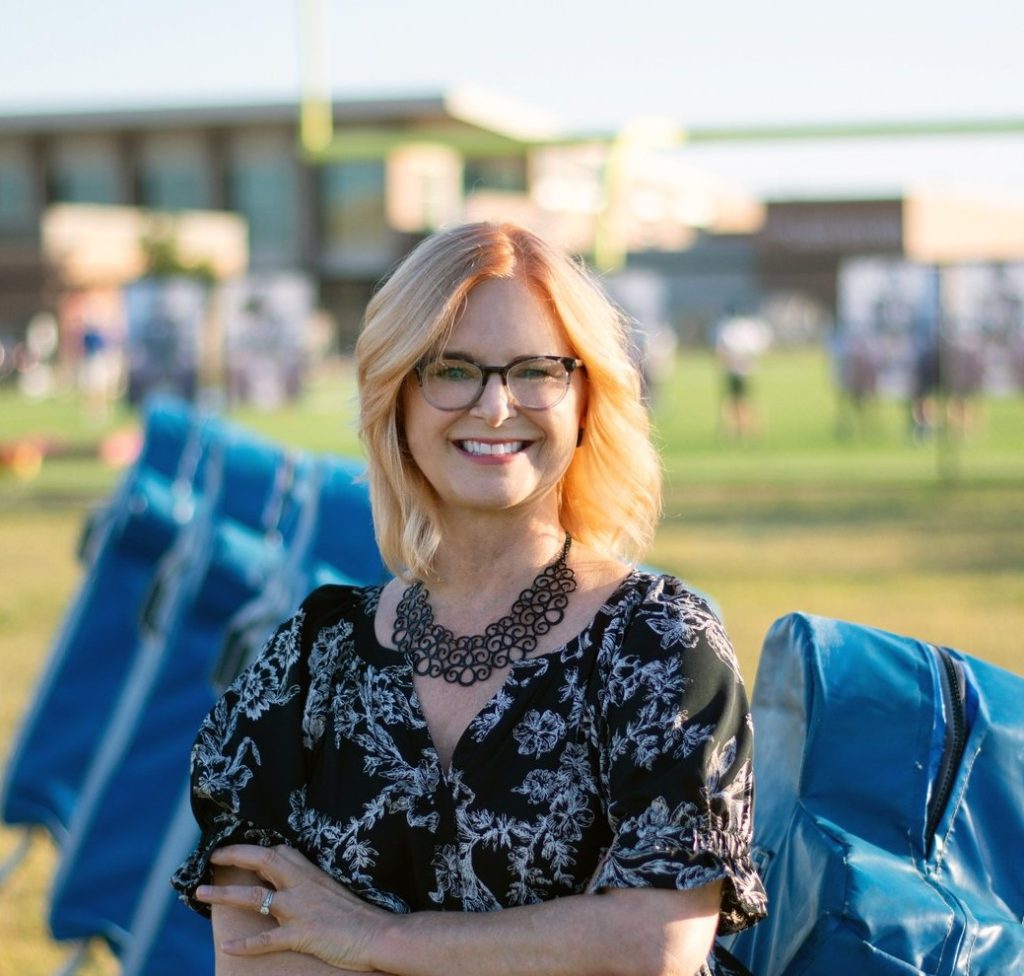 Amy J. Schultz is an author and award-winning photographer who explores unique aspects of modern culture that hide in plain sight. When she isn't talking about homecoming mums, Amy is writing, taking photos, working on other creative projects, traveling, snort-laughing, or vacuuming up dog fur.
Website ◆ Instagram ◆ Amazon ◆ BookBub
Goodreads ◆ Newsletter ◆ Facebook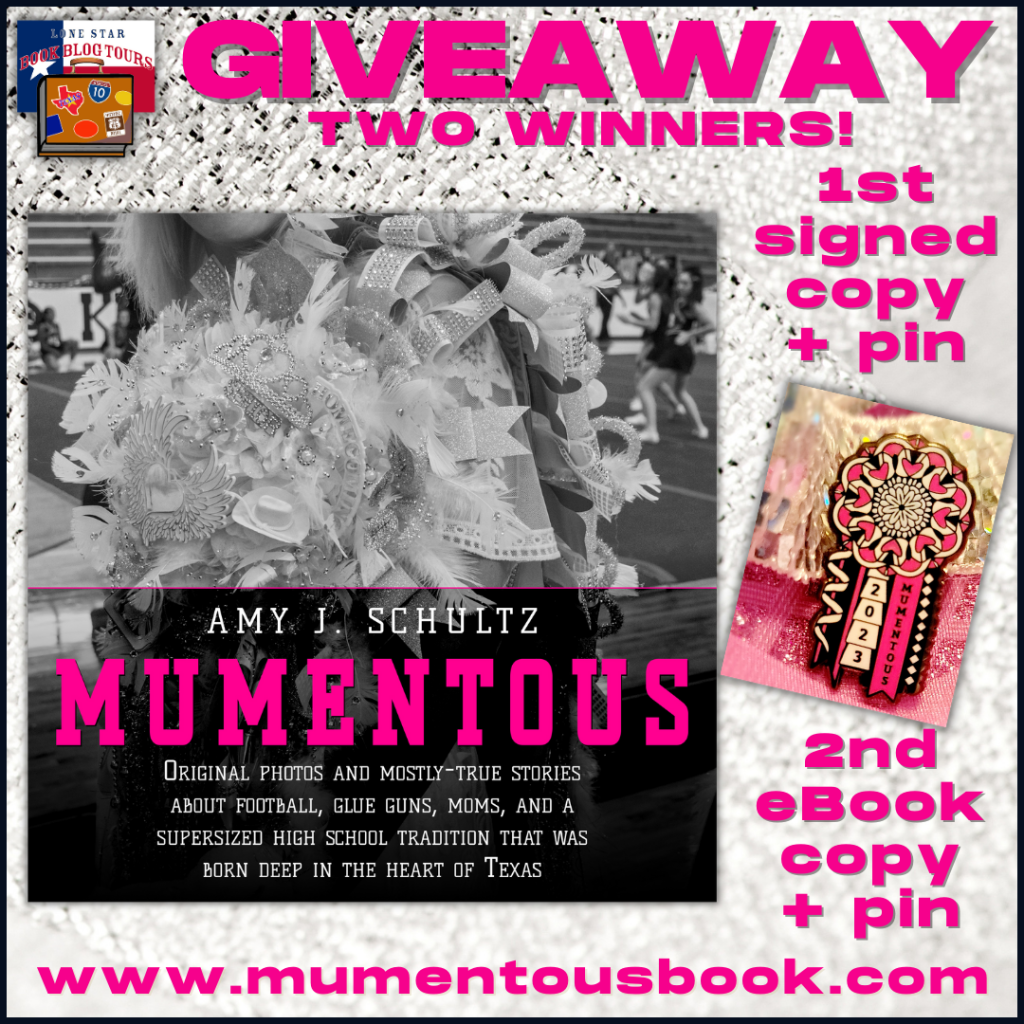 a Rafflecopter giveaway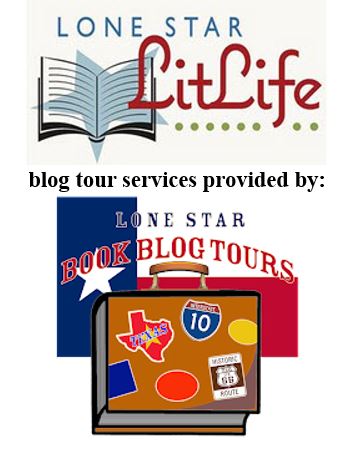 Related Content: