A Rox Burkey conversation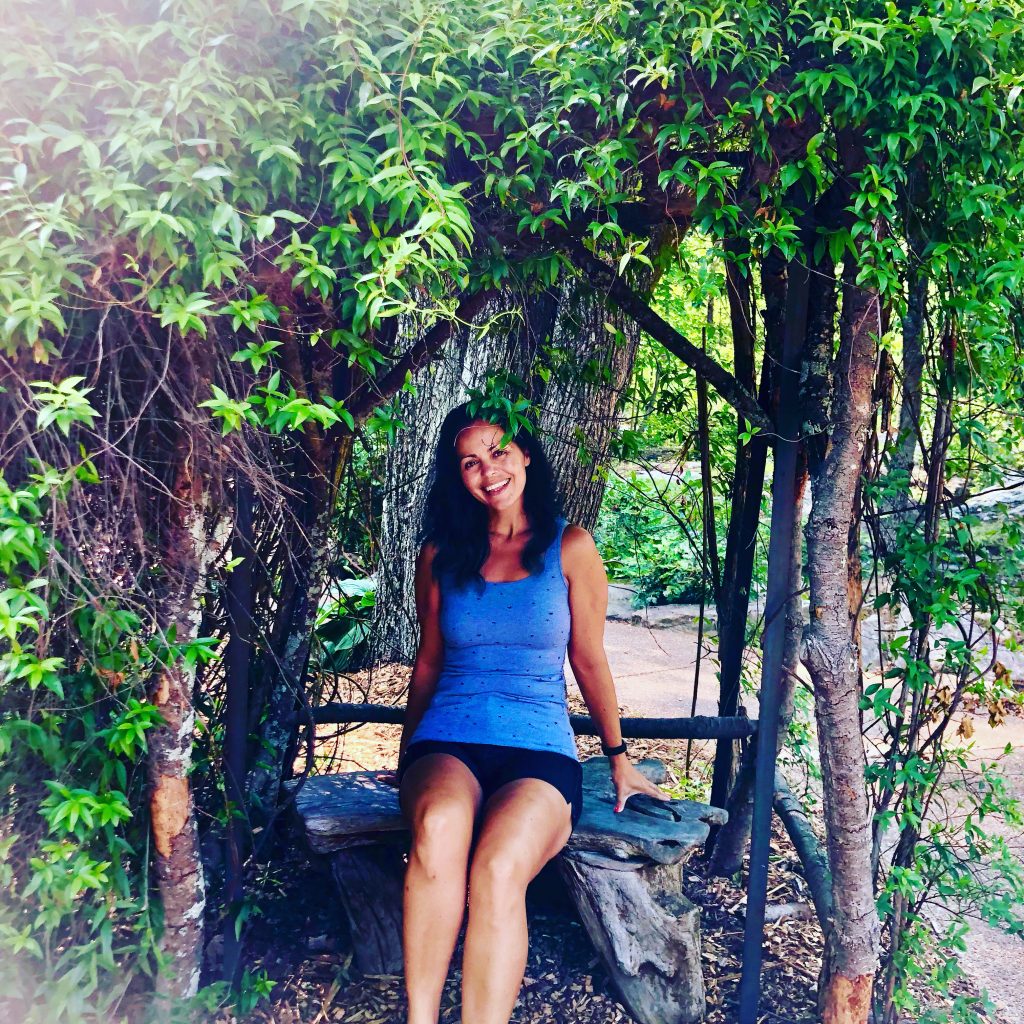 Talking with amazing authors is one of my favorite activities. Today I am chatting with a renowned author out of Miami. Please share a bit of your background with my readers, Yvette.
I'm honored for the opportunity to share your space, Rox. I'm an Army brat who was born in Frankfurt, Germany. This gave me the opportunity to live in several countries and experience many different cultures. I have been a teacher for 25 years and currently teach intensive reading to middle school students. My journey as a published author began seven years ago, but I have been writing since I was a teen.
Yvette, thank you for sharing that with my readers. It is wonderful to have the framework of live in other countries. It can make folks appreciate what they have. Was there a specific event that convinced you writing was the right direction for you?
I dabbled in writing poetry as a teen. I even wrote a short story, but I didn't think of writing as an author until later in life. I was going through a divorce and had turned to reading as an escape. My best friend introduced me to the Twilight saga. I became fascinated with the author's story, and it reminded me of how much I enjoyed writing. I bought a composition book and began scribbling whatever thoughts came to me, and I haven't stopped.
What is the biggest inspiration to your writing?
I am inspired by nature and the human spirit. I love characters who are wrapped in resilience and who accept accountability. I enjoy using elements of nature with perhaps a bit of fantasy to spice up the story. I love focusing on inner strength and one's journey to overcome his/her doubts.
Yvette, I must admit that reading Breathless, I found the character resilient and accountable in many ways. The fantasy aspect and surprises were superb.
Have your life events triggered your ideas for writing?
My dreams influence my writing more than my life. I guess you can say my dreams are influenced by my life experiences, but my brain has a funny way of processing it all. For my Diasodz series, I threw in a few locations from my childhood. For my upcoming contemporary YA novel, I used my background as a cheerleading coach and high school teacher to shape the story.
Adventurous paranormal stories present a unique set of challenges. What do you find the biggest challenge?
The biggest challenge is making it believable. There are plenty of paranormal stories that suspend believability, but I want my readers to feel as if it could be possible.
Are your characters created from people you know?
The idea for having specks in the eyes of my Diasodz came from my niece. She was born with a brown speck in one of her green eyes, and I found it beautiful. One of my characters was inspired by an actor that I am (mildly) obsessed with…lol! There are two other characters that I created based on people I know. For one, I just took his name and switched it up a bit. He was a former student who kept begging me to put him in one of my books, so I found a way to do so. The other was a male friend of mine who became obsessed with my first Diasodz book early on. I didn't expect a grown man to fall in love with my YA fantasy story. He motivated me to keep writing, so when I started writing book two, the character that looks like him just came to life.
To date, what is the most satisfying book you have published, and why?
I had to spend some time thinking on this question. Though it's really close between a few of them, I'm going to say The One Awakened. Originally, my series was going to have three books, but I soon realized that couldn't happen. The One Awakened is the finale of the original series (I have since written a short story and am now working on a book six, though it's the story of one of the antagonists). I cried a lot while I wrote this book. To see these characters that I created fulfill their destinies, even though some of those fates were heartbreaking, was really powerful for me. I loved the lessons learned and the messages it shares with the readers.
Your novel covers are distinctive, where did you get your ideas for them?
From the moment I had the dream that started it all, I knew I wanted my characters to have a distinctive trait in their eyes. I also knew that each cover would display the eye of one of the characters. The specks in their eyes transform when the Diasodz are using their Goddess-given powers. My four main characters have the ability to embrace the elements (air, water, earth, and fire), so I wanted each cover to represent one of those elements.
Your primary genre has allowed you to orchestrate a complex world. How do you keep the boundaries realistic within your genre?
As a middle school teacher and an empath, I have a strong sense of the human spirit and teen life, so I structure my worlds around what they would find as possible. Being that most of them are fluent with the gaming world, that leaves a wide range of possibilities. I kept my fantasy world, Caelagios, as a replica of Earth with a bit of flare. 😉
I know you have a couple of short stories in your collection now. Are these more difficult for you to create?
At first, I was scared to write a short story. Once I start writing, it's hard for me to stop. Many of my novels have 100K+ words, so trying to write under 7,000 words is a challenge for me. Breathless is actually an introduction to a novel I will be writing once I finish my current WIP. I was going to tell its story through flashbacks within the novel, but it called to be its own short story, and I love how it came out. The One Chosen was more challenging. I tried really hard to keep it at 7K words, but I failed miserably. It's almost long enough to be a novella…almost. Cutting it shorter would not have done Valerie and Nolan's love story justice, so I let the story guide me and ignored the word count. I will continue to challenge myself to create short stories, so fingers crossed.
Are there other genres you really want to explore creating?
I've started writing poetry again, so I'm hoping to create a book of poems at some point. I have a contemporary YA novel coming out soon that has no paranormal elements to it, so I'm curious to see its reception. I wrote a novel with a bit of suspense years ago that I may polish at some point. But honestly, I feel most at home in the paranormal/fantasy world.
Tell us a little about your writing process and how it has evolved over time?
When I first started writing, I wrote everything in composition books. My entire Diasodz series was plotted and written that way. I think in dialogue, so I tend to write down what I hear the characters say and then build the story around that. I create each character on a page, writing out their physical, emotional, and paranormal traits. It's quite detailed and helps me make the connections I need throughout the story. Plus, it helps me keep consistency if it's part of a series. As I got further along in my writing, I started using the Notes app on my phone to write down inspiration I had while out and about. I haven't had much time to write lately, so I haven't wanted to wasted time writing it all out and then typing it. So, I now tend to jot down the plot and create the chapters as I go along.
How do you use beta readers to make your writing so amazing?
Beta readers are valuable to me. I was blessed to come across a few with my first novel who have stuck with me through the years. Each of them brings a different perspective to my stories, and their comments and insights are fantastic. I welcome new beta readers as well. It's a win-win. They get to read the story for free, and I get reader feedback before I publish. Plus, I always send them a free copy once the story is published as my way of saying thank you.
I also have a critique group of published authors who help enhance my scenes. Their feedback has greatly improved my descriptions of settings, which was something I struggled with at the beginning. I have no problem taking critiques and criticisms because each perspective helps me grow as a writer, and that helps the readers better enjoy my stories.
How many hours a day do you put into your writing?
I am embarrassed to say I rarely put in even an hour right now. As a single mom and a full-time teacher, I don't have much time. Now that I'm on summer vacation, I'm hoping to focus on writing a little bit every day. Each author has his/her own method; for me, I write when it feels right.
You have quite a few books, do you have any favorites and how were they elevated to that status?
The One Enlightened is one of my favorites because it's the book where I introduce Caelagios, the world of the Diasodz. When I started plotting that book, I realized my series would have five books instead of three. It's also where new characters formed in my head, and I've fallen in love with them all. The One Awakened holds a special place in my heart because it's where all the hard work came to its culmination. This world I created and the characters who endured the journey found their ending, and I couldn't be happier with it. Finally, Breathless was so much fun to write, and it reminded me that I have stories waiting to be written when I'm done with my current WIP.
What formats are your books available in?
My novels are all available in mobi and print form. The One Discovered is also available in epub and other formats. My short stories are only available in mobi format.
Are your books published in multiple languages?
Unfortunately, they are not. They are available across the world, but they are not translated (yet).
Can you tell us a little about your next book and when it will be available?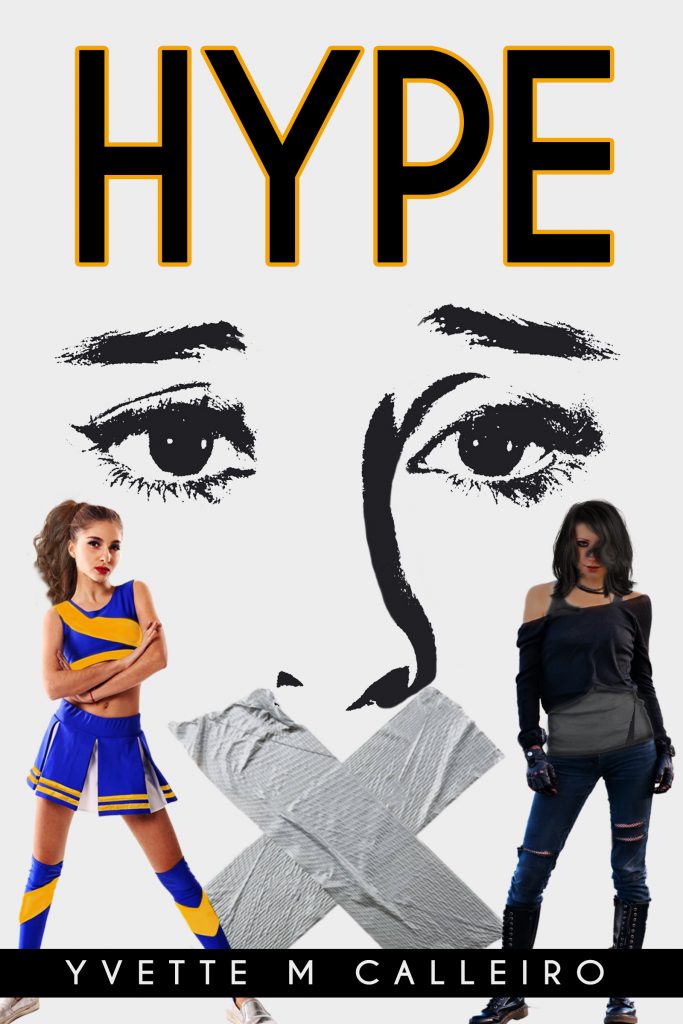 Hype is the next novel I have coming out. It is a young adult contemporary novel about a popular high school cheerleader (Cici) whose mother is about to marry a man with a daughter (Gaby) who just happens to be her polar opposite. Cici believes her biggest worries will be losing popularity points when the other students find out about her blended family. Although her life will turn into a nightmare, it won't be because of Gaby; it will be because of her new stepdad. It's a story of abuse that focuses on bringing awareness but also showing the resilience of the human spirit. It's very different from my other novels, and I hope readers walk away from it feeling moved and empowered.
Yvette, wow. I think Hype is going to be amazing. I love the summary and feel many young adults will relate to it. The cover is also a winner. I look forward to getting information from you when this is released. Very exciting.
Do you read your book reviews?
Yes, I do. I enjoy bringing joy to others, so when I read that someone truly enjoyed my story, it fills my heart with happiness.
I know you are a teacher.  Do you feel this helps writing in your main genre?
It absolutely helps. I mostly focus on young adult stories. I teach students who usually don't enjoy reading because they have been conditioned to associate reading with tests that they fail and then are punished with an intensive reading class (my class…lol!). So, I want to create stories where they can lose themselves in the story for enjoyment. Spending years teaching them has given me insight to their mindsets, and I feel I'm able to tap into their energy to create characters they can relate to easily.
What sort of groups are you involved with and why?
I am a part of the Jason Taylor Foundation/Bluapple Poetry group of spoken word club sponsors. I sponsor a creative writing club at my middle school, and they perform their spoken word poems at competitions. They also submit their written poems to various contests. I am also a proud member of the Rave Reviews Book Club (RRBC) and the Rave Writers International Society of Authors (RWISA). These two groups have helped me grow as an author, have connected me with excellent writers, and have given me a community of authors who are supportive and encouraging. There are other groups I'm a part of, but these are my favorite.
Most authors I come across are readers, does this apply to you? If yes, do you have a favorite genre to read?
I am an avid reader. My favorite genre is paranormal/fantasy (shocker! lol). It doesn't matter if it's YA or adult, I love losing myself in a paranormal story. That being said, I also love reading other genres as well, so long as it is written well.
You are hosting a luncheon and your son is at a friend's for overnight. You have invited two authors to join you (Doesn't matter if they are living or not). What questions would you pose to each of them and why?
Hmmm… I would want to sit with JRR Tolkien and ask him to walk me through the creation of his characters and the importance of the themes within the stories. The Hobbit was the first book who took me to a fantasy world that I wanted to continually revisit, and the Lord of the Rings trilogy was just brilliant. (Sidenote: my fear of spiders comes from The Hobbit, so I'd love to jokingly thank him for that.)
(I'm having difficulty choose just one more author…lol!) I'd also like to sit with Laurell K Hamilton and ask her about her life and writing journey. Her books push over the edge on multiple levels, but the stories and the characters intrigue me. One of her series has over 20 books, and I'd love to pick her brain on how she keeps coming up with ideas to continue the series.
Do you have any advice for up-and-coming authors?
Join a writing community, like the Rave Reviews Book Club. Join a critique group with other authors. Write your story, and then spend the time (and money, if necessary) to revise and edit it (over and over again) before sending it into the world. Your books are your brand, and you want to make sure you are putting the best version of them out there for all to see.
Where can folks find you and follow you.
Website/Blog – http://yvettemcalleiro.blogspot.com
Twitter – http://twitter.com/yvettemcalleiro
LinkedIn – https://www.linkedin.com/in/yvette-calleiro-7303846/
Instagram – https://www.instagram.com/yvettemcalleiro/
Amazon – https://www.amazon.com/Yvette-M-Calleiro/e/B00I4RJMUU/
Facebook – https://www.facebook.com/yvettemcalleiro
Related Content: