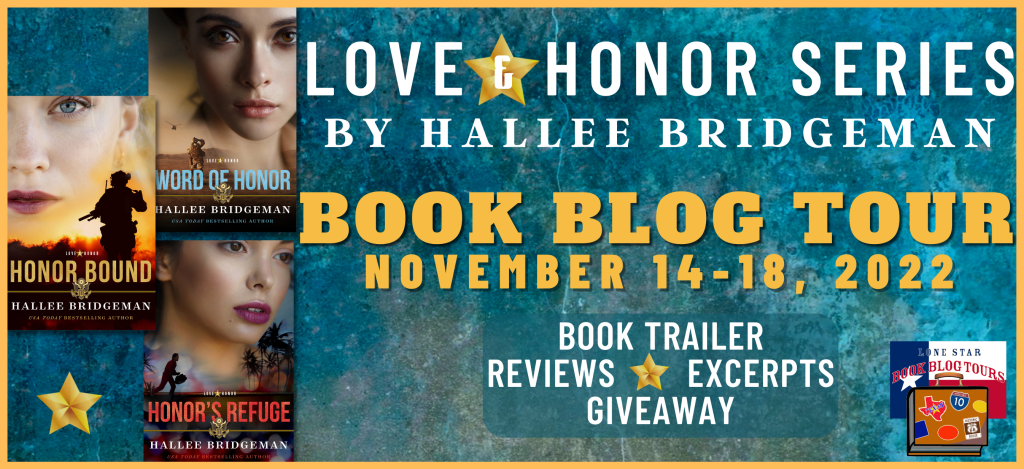 Scroll down for a giveaway!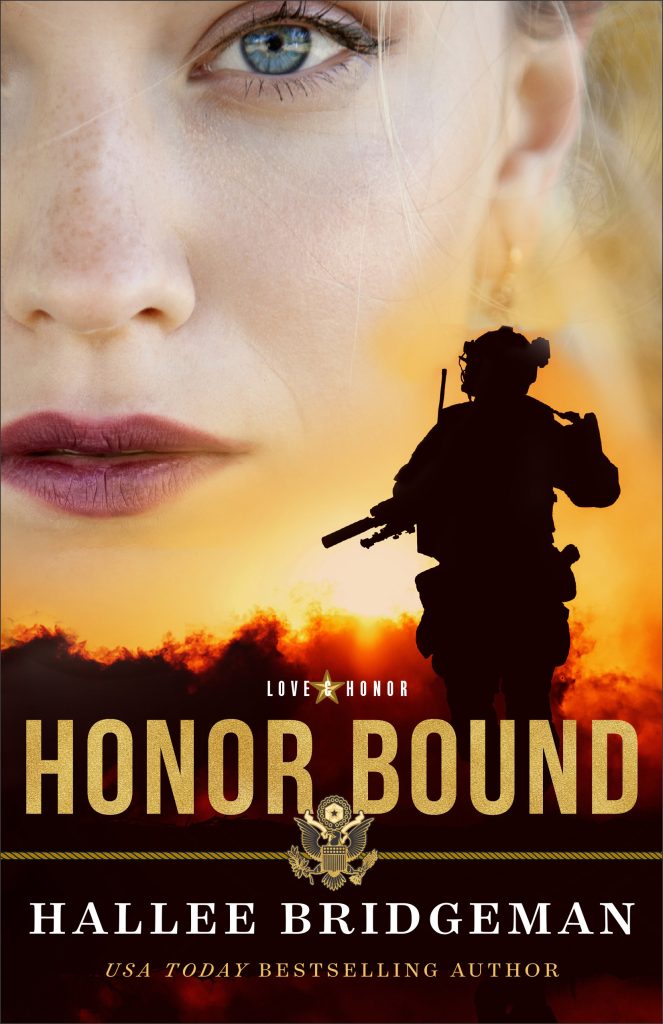 HONOR BOUND
September 2022, 384 pages
You can't override the heart
It may seem odd to seek peace by moving to a war-torn African country, but for medical missionary Dr. Cynthia Myers, it provided a way to escape a shallow life of unearned wealth, a philandering fiancé, and a father now square in the public eye as vice president of the United States. At least here she knows her work and life have meaning. But all that is thrown into chaos when she fails to save the life of a local warlord's mortally wounded son.
As part of the Army Special Forces A-Team on a mission to capture and subdue the warlord, Captain Rick Norton is compelled to use deadly force to save Cynthia's life. Enraged at the violence she witnessed and riddled with guilt that men died because of her, Cynthia doesn't want to like anything about Rick and his team–but an unexpected attraction is taking hold.
With two members of his team badly injured and rebels in hot pursuit, Rick will have to draw upon all his strength and cunning to get her out alive . . . because he's beginning to think that, despite their differences, they just may be able to make a life together.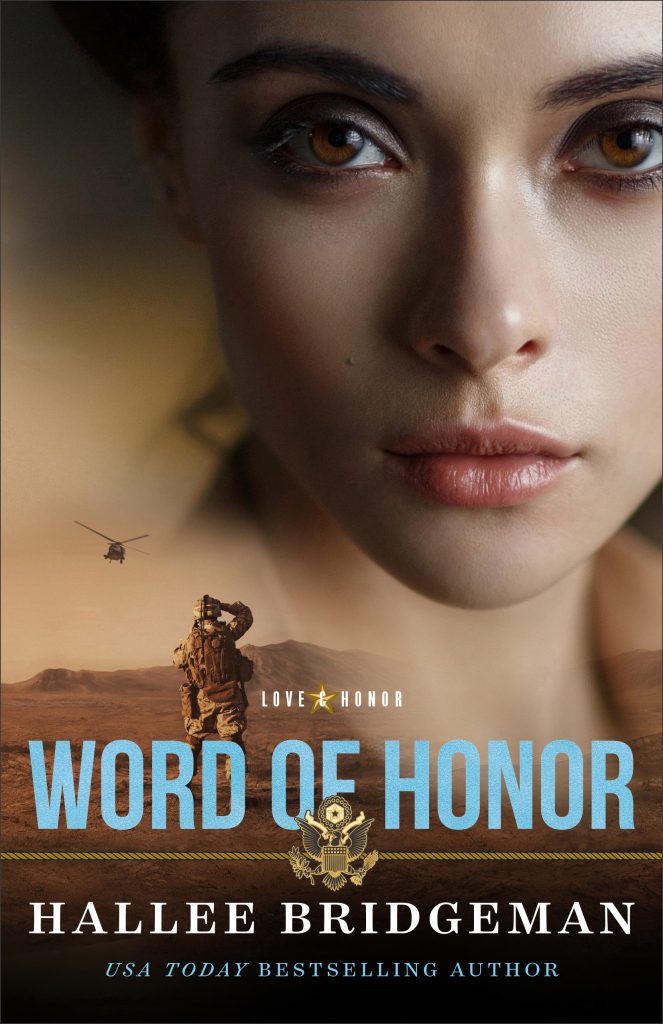 WORD OF HONOR
October 2022, 384 pages

You can't outrun the past
FBI Special Agent Lynda Culter is investigating an ecoterrorist organization in the Alaskan wilderness when she and her partner are taken captive and he's murdered before her very eyes. The only person who can identify the key players, Lynda gets assigned to take part in a joint operation in Istanbul to take the organization down.
As a woman in a Muslim country, she'll find it much easier to move around undetected with a fake husband. Unfortunately for her, the one assigned to play the role is none other than Army weapons specialist Bill Sanders–the man who crushed her heart in college.
With a cargo bay's worth of hurt and baggage between them, these two consummate professionals must play their parts perfectly if they hope to stop those responsible for bombing oil pipelines, which has killed innocent civilians and threatened to destabilize the oil markets. Protecting Lynda becomes Bill's primary focus–but love long buried has a way of resurfacing at the most inopportune times.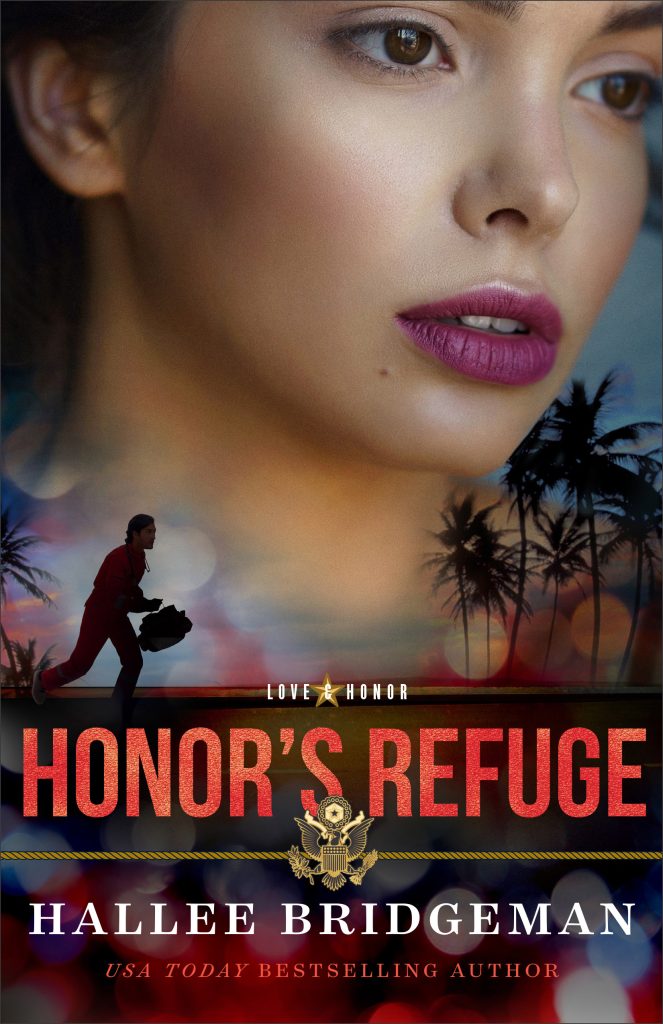 HONOR'S REFUGE
November 2022, 352 pages
You can't give up on love
When she was just five years old, Melissa Braxton watched her father take her mother's life and suffered the pain of separation from her sister, Lola. Melissa grew up with a strong desire to help those stuck in abusive relationships. It's why she became a therapist and opened a domestic abuse shelter.
After losing a leg to a gunshot wound in the line of duty, Phil Osbourne has felt like a man without a purpose–until he hears Melissa's story and decides to use his Special Forces contacts to track down her missing sister, the wife of a Colombian cartel teniente. He knows what he discovers will break Melissa's heart. What he doesn't realize is that helping the women reunite will bring the cartel down on them like the category 5 hurricane striking Miami..
Bruised yet not quite broken, Melissa and Phil battle the storm and the cartel, calling on strength they didn't know they had to escape death, save the innocent, and–just maybe–find healing in each other's arms.
PURCHASE THE BOOKS
* Baker Publishing Group * Amazon *



October 20
When Melissa Braxton eyed Phil Osbourne's black truck turning into the parking lot, she snatched up her book and opened it. She settled back into the booth to give a false appearance of relaxation. She didn't want him to think she'd sat here just anticipating his arrival, watching every car that drove by. He didn't need or want that kind of attention.
She didn't put the book down until she felt him slide into the booth across from her. She intentionally looked startled at his arrival. "Oh, hi," she said with a grin. "Glad you made it."
Phil had dark blond hair, gray-green eyes set on a square face, and a mouth that didn't smile often enough. Normally, he wore his EMT uniform to their Thursday morning breakfasts, but today he had on a light-blue T-shirt that stretched across his broad chest and emphasized his healthy tan.
"You ever going to finish that book?" he asked as he settled into the booth.
She found the gumption to blink in innocence. "I beg your pardon?"
"You've been reading that same book for a couple of weeks now."
She should have given his observation skills a little more credit. She kept the book in her car for the "reading, not waiting" ruse. She shrugged. "I only read it here."
The diner owner, Delilah Pérez, arrived with a pot of coffee. She was Phil's mom's best friend, and Phil had grown up around her. She usually waited on them instead of one of the waitresses.
"Morning, Phil," she said as she set a container of cinnamon next to his coffee cup.
He smiled up at her. "Delilah. Good to see you."
"Regular?"
"Yes, ma'am."
Delilah looked at Melissa. "What about you, hon? What's this morning's story?"
The Cuban diner had all the flavors she remembered from her grandparents' kitchen. "Hmm, how about plantain and corned beef hash?" she asked.
"You want spice?"
"Oh, yes, ma'am." Melissa pulled her braid over her shoulder and toyed with the end of it while she redirected her attention to Phil. "I don't see how you can eat oatmeal day after day. This place could bring so much flavor to your life."
"I like flavor. Just not at eight in the morning." He rested his forearms on the table, linking his fingers. "How are you?"
How was she? She didn't think "desperately in love with you and wishing you'd notice me" was the answer he sought. So she went to where he would follow. "Rough night. A woman with three kids called at two. The police took her husband, but she was afraid he'd come back before morning, so she wanted to get out of there as fast as possible."
Melissa operated a domestic abuse shelter. Everyone kept the location mostly a secret. She and her partner had spread the contact information to doctors' offices, hospitals, therapists, schools, and emergency services. She gave the victims a safe home, provided family and individual counseling, and helped them start new lives—usually away from Miami. Phil provided medical care whenever she couldn't convince someone to go to the hospital.
"How old?" He sprinkled cinnamon into his coffee.
"Four, five, and seven."
He shook his head as he stirred the rich brew. "Poor kids."
"I know. They're shell-shocked right now."
He held up the cinnamon as if asking if she wanted some, but she shook her head.
"I didn't get a lot of time to speak with her," she said. "I have a meeting with her during lunch to start the initial counseling."
As Phil took a sip of his coffee, she studied his face. Normally at breakfast, he had a hint of a beard and tired eyes from working the night shift. This morning, he looked rested and groomed, and she could smell the hint of his aftershave. "Big plans today?"
He put his cup down and smiled. "Actually, I have a couple of friends coming to town."
"Friends?" She knew his parents and brother from church, but she had never met any of his friends from the Army. "Where are they coming from?"
"Alaska and Virginia."
"From the service?"
He nodded.
"That will be nice. You going to play tour guide?"
Another smile. Wow, two in one morning! "Nah. Drumstick is helping me with a project. Pot Pie is his business partner."
With raised eyebrows, Melissa repeated, "Drumstick and Pot Pie?"
"That's what we call them. Those were their nicknames on our team."
He sounded animated, almost happy. She loved that his friends generated this kind of energy in him. "Let me guess, your nickname was Ozzy Osbourne."
"No. Close, though." He took another sip of coffee. "Doc Oz."
"Right! Of course. Because you're a doctor."
"I was the medic. When they first named me, they didn't know I was actually a doctor. Eventually they did, but I thought Doc Oz fit perfectly. Though, in tight situations, Ozzy took less energy to say, and they often just reverted to that."
She stared at him in awe. Those had to be the most words he'd strung together in all the time she'd known him. Before she could reply, Delilah arrived with the food. Melissa smiled as the woman slid her hash onto the table. The spicy smell of the peppers wafted up with the steam. Phil glanced at his oatmeal and thanked Delilah, then looked at Melissa. She bowed her head and listened to his voice soften as he spoke to God.
"Father, we thank You for the way You constantly bless us. Thank You for this meal, and we ask that You bless it to the nourishment of our bodies and bless our bodies to Your service. Amen."
Delilah set a hot sauce bottle on the table before Melissa could ask for it, then winked at her as she walked away. Melissa doused her hash liberally while Phil sprinkled sliced almonds and raisins over his oatmeal.
"So, I'm going to guess Pot Pie's name is probably Swanson," she said, "hearing how it works."
He looked surprised. "Well done."
"I'm stuck on Drumstick, though. Let me think about it some more."
"I have no doubt you'll be able to deduce it."
They ate in silence for several minutes before she asked, "How long are they here for?"
He shrugged one shoulder. "Until they're done."
"What's this project?"
He paused, looking at her for several heartbeats. "Something for a friend."
"Another elusive friend? Well, you're just building a village, aren't you?"
He ignored her like she knew he would. Disappointment tried to cloud her contentment at spending the morning with him. She wanted more, and she wanted him to want more. She'd made the initial step in asking him to breakfast the first time. He'd suggested lunch the next Sunday. That was where it all began and exactly where it all ended.
She'd made up her mind today to just ask him about it. Did he want to see her beyond this? Was he attracted to her? Should she give up?
Not when he had friends coming to town today, though. Seeing how animated he'd become filled her heart. She didn't want to risk infringing on that.
She took a sip of her coffee and washed down a bite of plantain. "My abuelita used to make this," she said to fill the silence. "My uncle has always corned his own beef for his deli, and whenever he had some left over, she'd make big batches of hash. She said potatoes made her sneeze, so she made it the way her mom made it in Cuba, with plantains."
"Oh, right. Your family owns that deli. I still haven't been there. Work seems to keep me on this side of Miami."
"Yep. My great-grandfather opened that deli in the late sixties. It's been handed down from son to son since."
He chewed on a raisin. "What will happen if there's not a son?"
"You take that back," she said with a laugh.
"Did you ever work in the deli?"
Images of customers lined up out the door and meat slicers and giant vats of pickles ran across her mind. "Yes."
"I'd like to have seen that."
She couldn't stop the little tug on her lips in response to his interest. "I worked there all through high school and college." Her smile faded as memories from her childhood filtered through her mind and her thoughts turned to her sister. Would she ever find her? Her smile faltered as the memories assailed her, but she pushed them aside and said, "So, friends in town today. Will I see you Sunday?"
He ripped a piece of toast in half and spread orange marmalade on it. "I will see you Sunday." He reclined against the bench while he ate. "I may have my friends with me, but I'll be there, regardless."
"Good. I'm speaking." She finished the last of her hash and took a final sip of her coffee. "I have to run. I have a mom who needs a ride to the bus station at ten."
As she slid out of the booth, he reached out and touched her forearm. She immediately stilled. "I'm sorry I was late. It's good to see you."
Unsure of what brought on the intenseness emanating from him, she stared into his eyes for probably a second too long. Finally, she said, "Drumstick is Sanders, right? For Kentucky Fried Chicken?"
A slow grin covered his face. It made her heart flutter. "Impressive," he said.
Heat filled her face, but she couldn't help smiling as she left the diner.
****
CLICK TO CONTINUE READING CHAPTER ONE OF HONOR'S REFUGE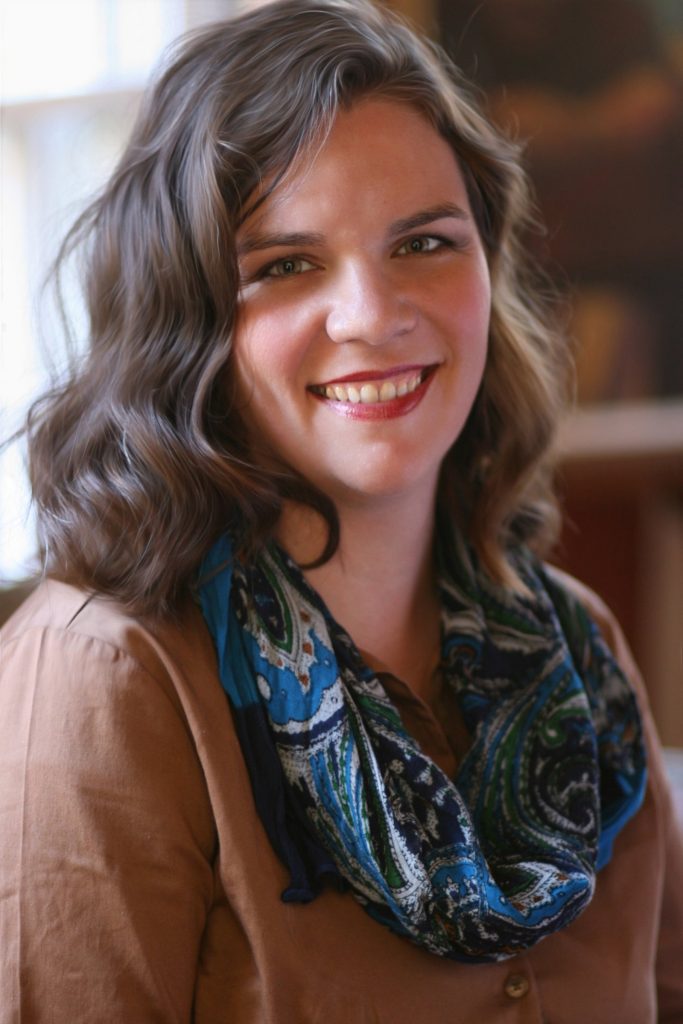 Hallee Bridgeman is the USA Today bestselling author of several action-packed romantic suspense books and series. An Army brat turned Floridian, Hallee and her husband finally settled in central Kentucky, where they have raised their three children. When she's not writing, Hallee pursues her passion for cooking, coffee, campy action movies, and regular date nights with her husband. An accomplished speaker and active member of several writing organizations, Hallee can be found online at:
Website Facebook Twitter Instagram YouTube Amazon Goodreads BookBub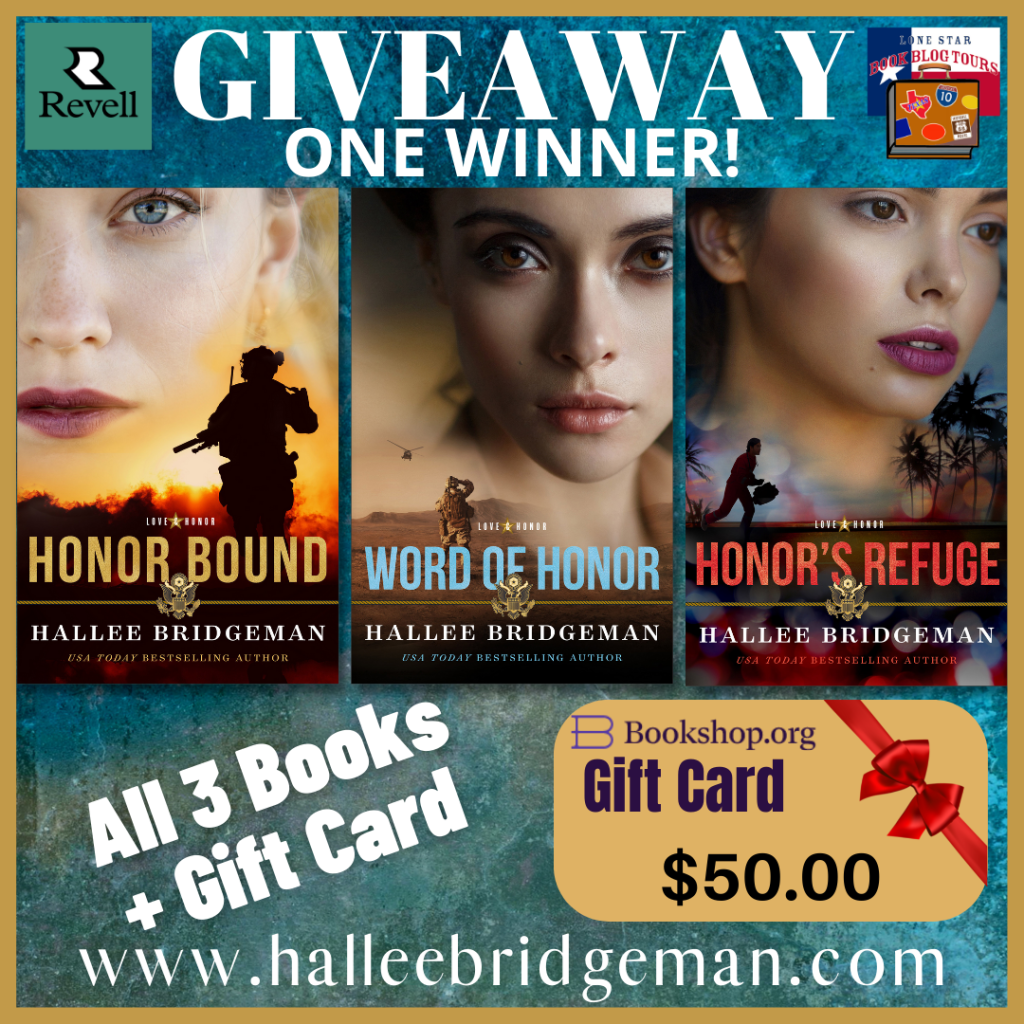 a Rafflecopter giveaway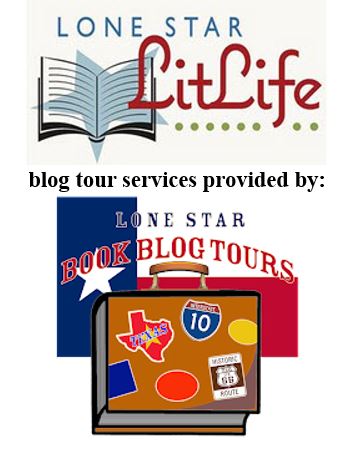 Related Content: