An Unexpected Purpose for Life
Kathleen is a middle-aged woman who loses her job, which leaves her doubting herself and fearing the future. This event sends her on a journey to find purpose and meaning in her life. She flourishes in a new career as a travel agent, but fear and doubt keep her from experiencing all life has to offer.
Finally, an unexpected encounter changes everything as God begins to reveal His plans to Kathleen. Each new country she visits brings her closer to finding her real purpose. This story offers hope for readers seeking meaning in their lives regardless of their situation or age.
Publisher: Elk Lake Publishing
ISBN-10: 1649499280
ISBN-13: 978-1649499288
ASIN: B0C7NN5M41
Print Length: 332 pages
Purchase a copy of Gypsy for God on Amazon. You can also add this to your GoodReads reading list.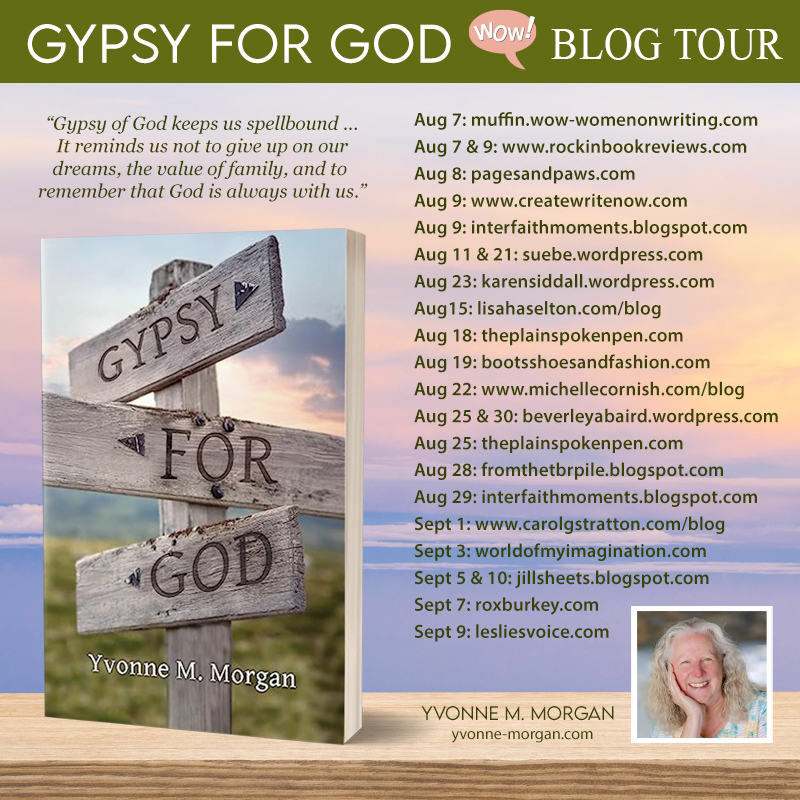 ABOUT THE AUTHOR
As an author and blogger, Yvonne M. Morgan writes stories to help deepen a relationship with God. On a personal level, she was born in Belfast, Northern Ireland. She is a wife, mom, and grandmother, but most importantly, Yvonne is a child of God who is passionate about prayer and missions. Her passion is to share stories of trusting the Lord and watching Christ in action. As a faithful prayer warrior, she trusted God when he called her to help orphans after losing her son.
Having witnessed the power of prayer in her own life, Yvonne M Morgan shares stories of trusting the Lord and watching Christ in action. She loves to travel and spending time with her children and grandchildren. Apart from writing Christian nonfiction, Morgan writes for several magazines and blogs. Her books provide great help to those who are struggling in their journey with Christ."
Read more about Yvonne at https://allauthor.com/interview/yvonnemmorgan/
Find her online:
Author's Page: https://yvonne-morgan.com
Facebook: https://www.facebook.com/YMMauthor
Twitter: https://twitter.com/ymmauthor
Instagram: https://www.instagram.com/yvonnemorganauthor
Blog: https://turningmountainsintomolehills.org
Goodreads: https://www.goodreads.com/author/show/17829417.Yvonne_M_Morgan
Related Content: