***** Outstanding Tour de France Yummy                Review by Rox Burkey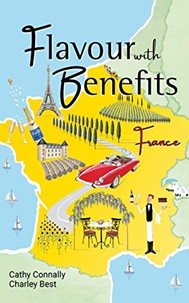 Authors Cathy Connally and Charley Best assembled a remarkable tour of culinary and societal insights throughout France. This book is vastly different from other recipe cookbooks. The book unfolds more like a storybook that takes you on a whirlwind tour of the country, offering delicious historical tidbits along the way. The original photographs enrich this story like an artfully added dab of perfectly whipped crème. The ingredients used are healthy and natural to excite the palate yet satiate those who sample the tastes.
The history related by the author growing up in this culture-rich environment made me fall in love with this book with every page turn. The example below makes this story become a passionate experience.
When I first invited a friend over and wanted her to wait for me, I ran to ask my father how to say the words in French. When I returned and said, "S'il-te-plaît, attends ici," she did exactly as I asked. I giggled and was so pleased. Since then, I've become very good at asking people to do things!
There was also a little boy in my kindergarten class who teased me unmercifully. His name was Patrick-Michel, but I called him Patrick Méchant (Wicked). Giving him the gift of my repartee in French was quite empowering.
I also fell in love with the French cheeses and bread I saw in the local shops. Walking with my mother, Mary, and looking up at ancient buildings and the cathedral was a far cry from being a little girl in Connecticut. Let's go on a walk, and I'll show you.
I enjoyed every page and every recipe of this book and successfully did two of the recipes. I recommend it to those with passions for cooking, life, history, and family. Flavour with Benefits, France is a fantastic book with valuable recipes. I bought it as an ebook, but the book is on my list for Christmas. You must check out the best healthy alternatives.
About the Authors
Cathy Connally's culinary career had an inauspicious start at nine years old, with the renovation of her mother's kitchen involving the Yellow Springs, Ohio fire department. Later, to the horror of a high school teacher in St. Peter, Minnesota, she would win a Betty Crocker Award, only because she was good at math. This vote of confidence would propel her into the field of internal audit in the global mining sector and eventually to a career as an entrepreneur in technology. A low-quality diet was causing health issues. Eating countless takeout meals while driving hours to put out project "fires", was leading to a slow train wreck on the health front. She recalled a lesson she had learned at five years old about food as medicine. This led to the birth of Flavour with Benefits, the pursuit of flavour that doesn't compromise on health. Cathy also loves adding a side dish of travel to her life, which has allowed her to visit over 60 countries. Relaxation involves cooking, baking and hiking. To contact Cathy: Instagram: @flavourwithbenefits Facebook: flavourwithbenefits Website: www.flavourwithbenefits.com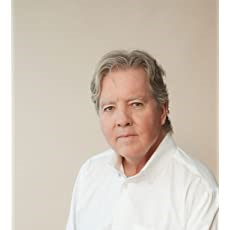 Charley Best decided after decades lounging as an entrepreneur, he would use his weekends and meditation time and add author to his list of hobbies. Overestimating his writing capabilities, this is his first completed project in years. His co-author, Cathy Connally, has given him a lot to chew on and now he is not only a believer in the positive effects of the Flavour with Benefits approach to nutrition and the enjoyment of delicious food, but he's also developed a stand-up comedy routine about the benefits. He loves hummingbirds and spends many hopeful hours by a window with a camera, willing the snow to melt and pining for the birds to return. He prefers the dainty photogenic female birds. The male birds are narcissistic, camera-shy, nectar-hogs, but admittedly their courtship acrobatics are spectacular. To contact Charley: Instagram @authorofyourowndestiny Facebook: authorofyourowndestiny Twitter: @CharleyBest6.
Related Content: