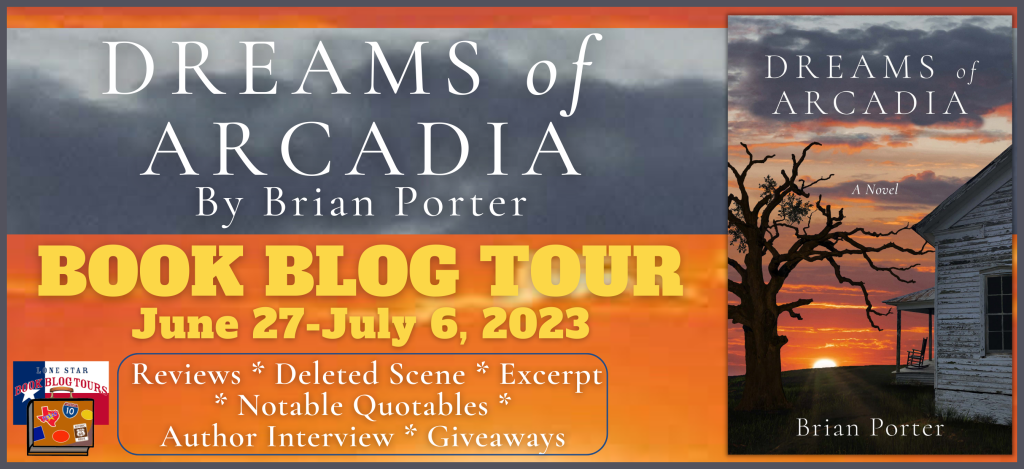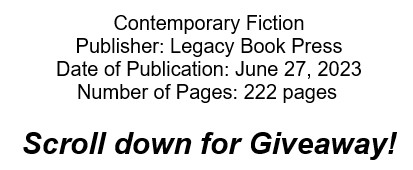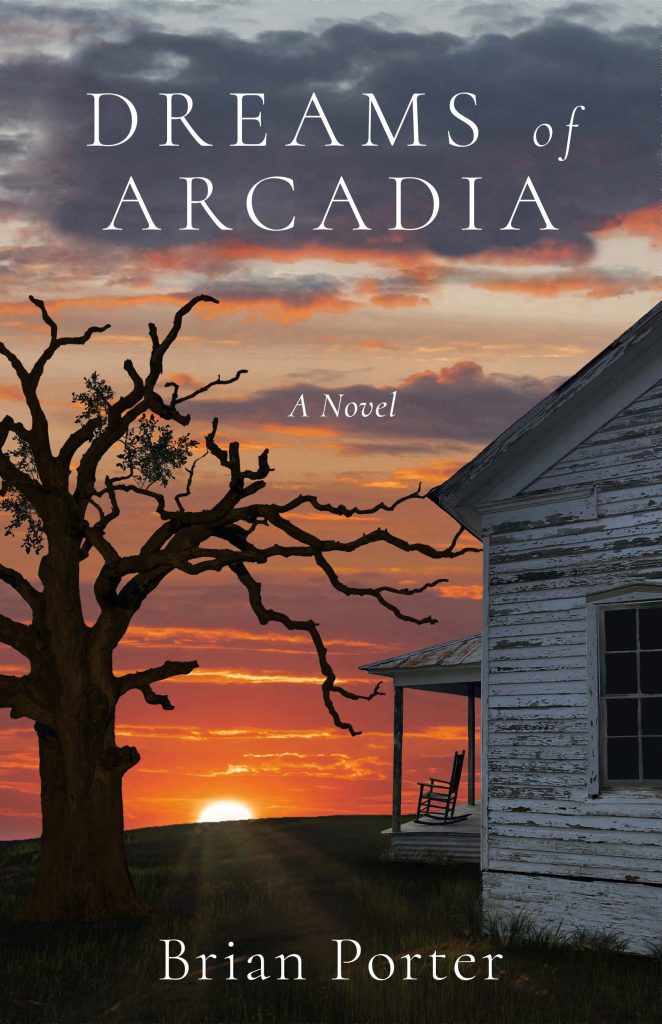 Veterinarian Nate Holub takes a job in his father's Texas hometown, wondering if a city boy has what it takes to be a country vet. As he struggles to adapt, Nate reconnects with his family and discovers that his father's accidental death thirty years earlier was much more complicated than he realized.                                                    

Nate delves into the past, afraid of what he might find. He encounters a resentful cousin, a wary town patriarch, a reclusive uncle, a beguiling hidden garden, and a mysterious illness. Nate is drawn to the Holub family farm, where he seeks refuge in nature and tries desperately to reach Viola, his inscrutable grandmother. The farm is a place that haunts his memory, a place where dark secrets dwell.                                                           

Dreams of Arcadia is a touching portrait of an American family. It explores the enduring ties that hold us together and bind us to the land.
Click to Purchase!



Brian Porter's debut novel, Dreams of Arcadia, portrays the life changes of Nate Holub. Nate, recently divorced, loves his two daughters. The excellent character development of Nate, and the others, unfolds in a natural, inviting manner. Readers can feel his emotions about the shift from his high-paying veterinary practice in Houston to taking on the diverse animal practice in his hometown as a child in rural Texas. The struggles of returning home spark memories and dreams of his early life, including his father's unexplained death when he was young. The interactions with his teenage daughters, grandmother Viola, Aunt Ruthie, cousin Wink, and other family relations in the area give Nate powerful insights into his past, present, and future.
Mr. Porter weaves the history of small rancher families specializing in cattle, dairy, and farming. Their struggles to hold onto land and families over the generations have good and bad sides with every choice. Family values and learning from the past are prime aspects of this story. Understanding the various dilemmas country veterinarians face brought extra depth and perspective to small-town living not available in a big-city setting. The detailed descriptions of the sights, sounds, landscape, dwellings, and weather made this a place where readers feel welcomed—as long as they have the right connections.
Families can be messy. Secrets can be honor-bound or based on frailties of anger, with the penance lasting a lifetime. Mr. Porter delivers a family life fiction filled with mystery and suspense. Pages turn quickly enough to make this a masterfully told story, a powerful tale of hope and healing of the heart. I highly recommend this story for those who want to sit back this summer with an insightful read that will make you laugh, tear up, and think.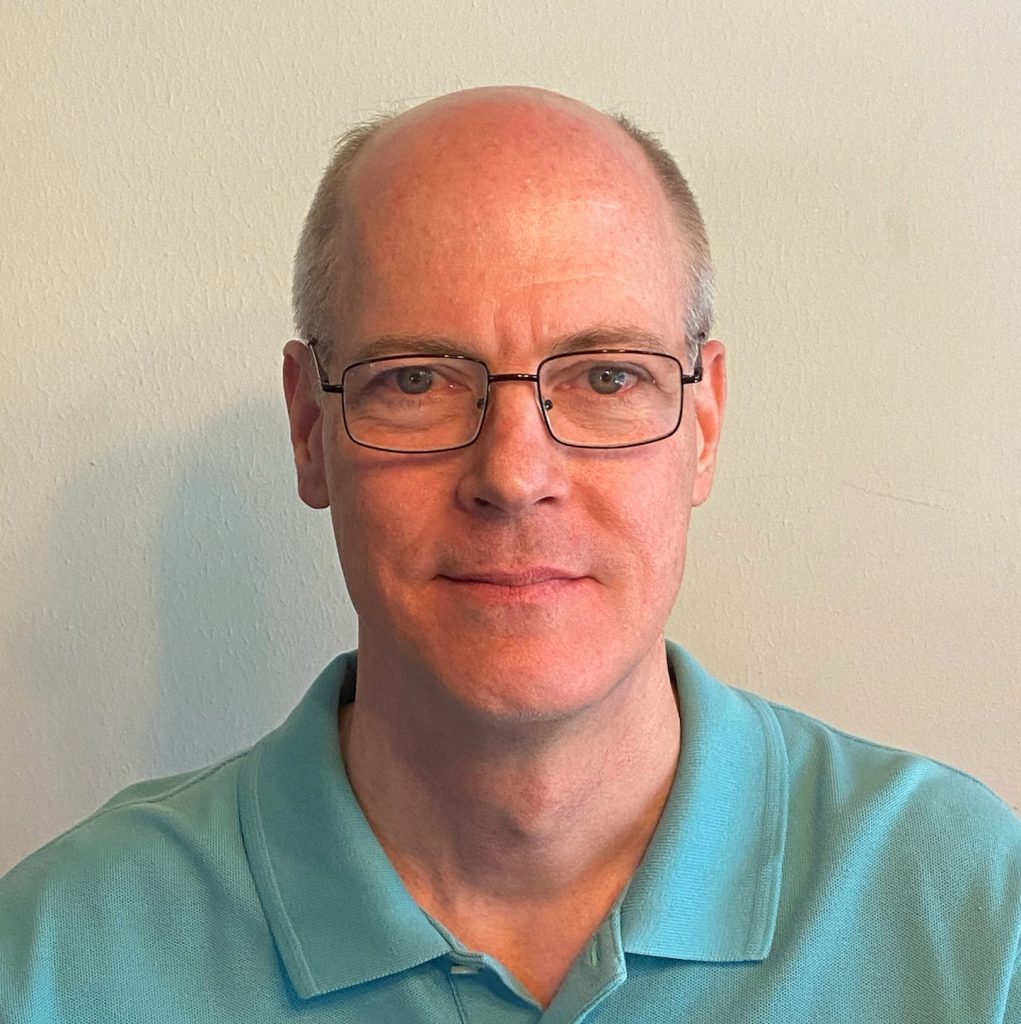 Brian Porter lives in College Station, Texas, where he works as a veterinary pathologist. He previously worked in private veterinary practice and once taught high school chemistry. Dreams of Arcadia is his first novel.
◆ AMAZON ◆ GOODREADS ◆ BOOKBUB ◆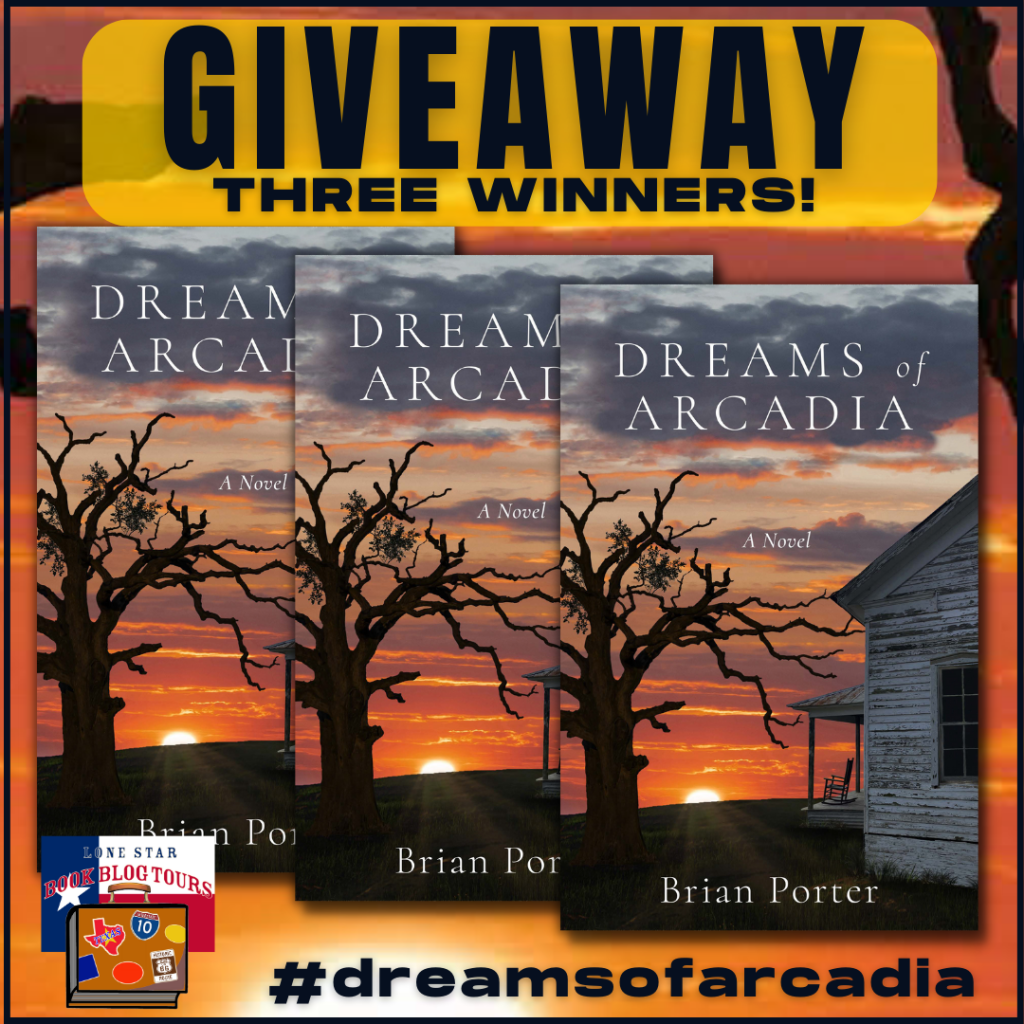 a Rafflecopter giveaway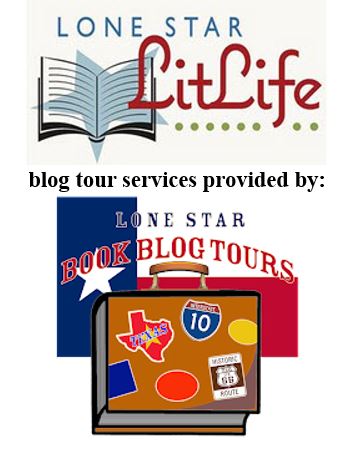 Related Content: