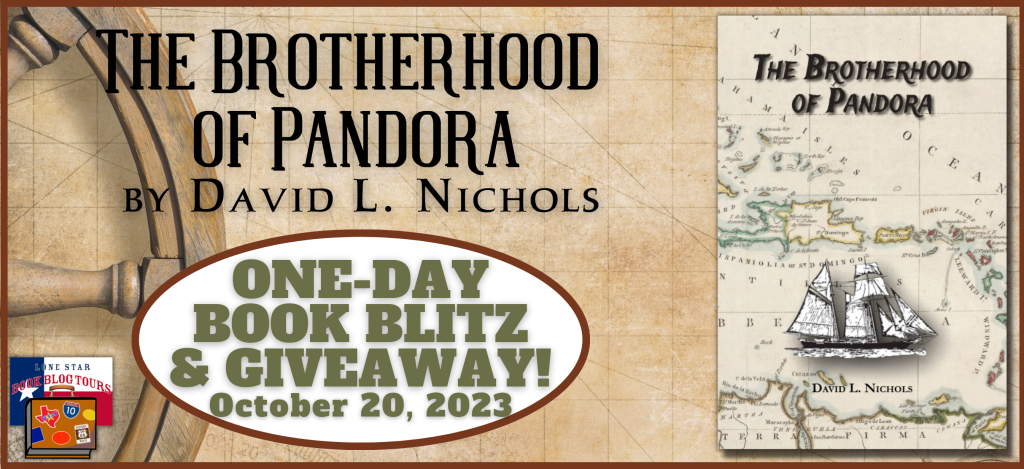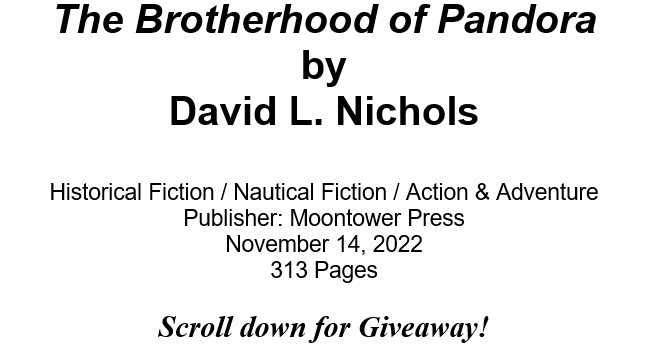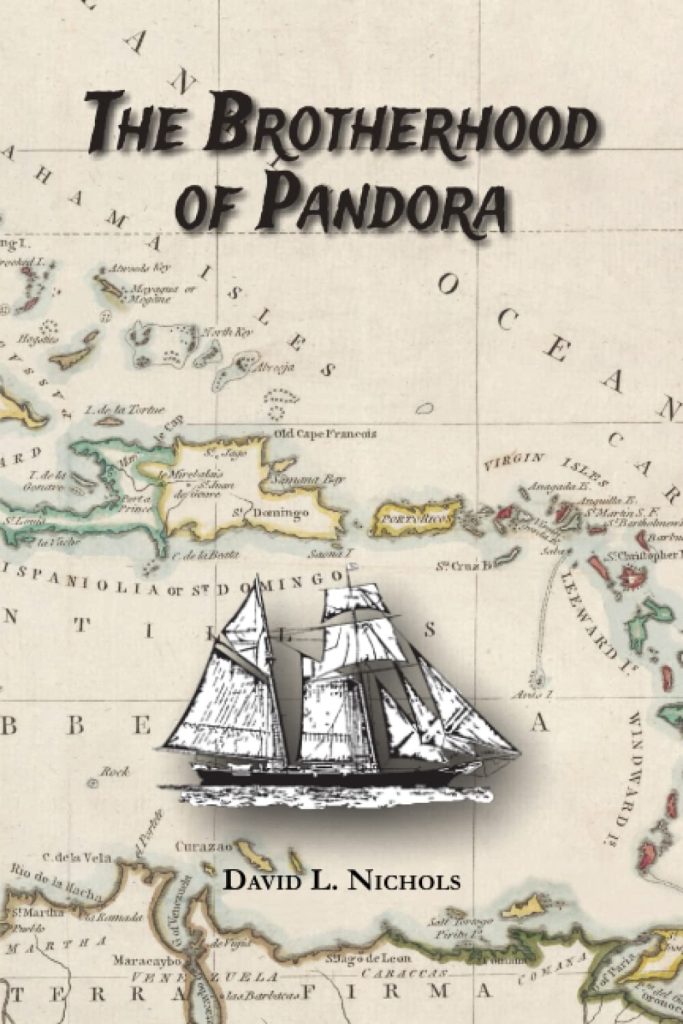 To combat Napoleon's increasing interest in the Caribbean and help pressure France to sell New Orleans to America, Vice-President Thomas Jefferson enlists the aid of friend and naval hero Captain Jacob May. He asks Captain May to wage a clandestine war against the French in the Caribbean not as part of the US Navy, but as pirates.
                                                                     
To accomplish this, Captain May uses the cutting-edge technology of 1799: Girardoni air rifles, Fulton's self-propelled torpedoes, a submarine, cannons with rifling, and Pandora, a specially modified ship. Pandora's crew also holds a secret—two women masquerading as able-bodied seamen. Captain May molds his crew into the Brotherhood of Pandora and gives Jefferson chaos in the Caribbean.
CLICK TO PURCHASE!


David Nichols has published three books and a number of articles on building small wooden boats and traditional sails. He also taught wooden boat building at WoodenBoat School and Great Lakes Boatbuilding School. In addition, he wrote and directed an hour-long "how-to" video on wooden boat building and has written many scripts for industrial and commercial films. This background allows him to accurately portray the boats and ships of the late 18th century and weave a cohesive and compelling story. He earned a Bachelor of Science degree from the University of Texas, Austin.
◆  Website  ◆  Moontower Press  ◆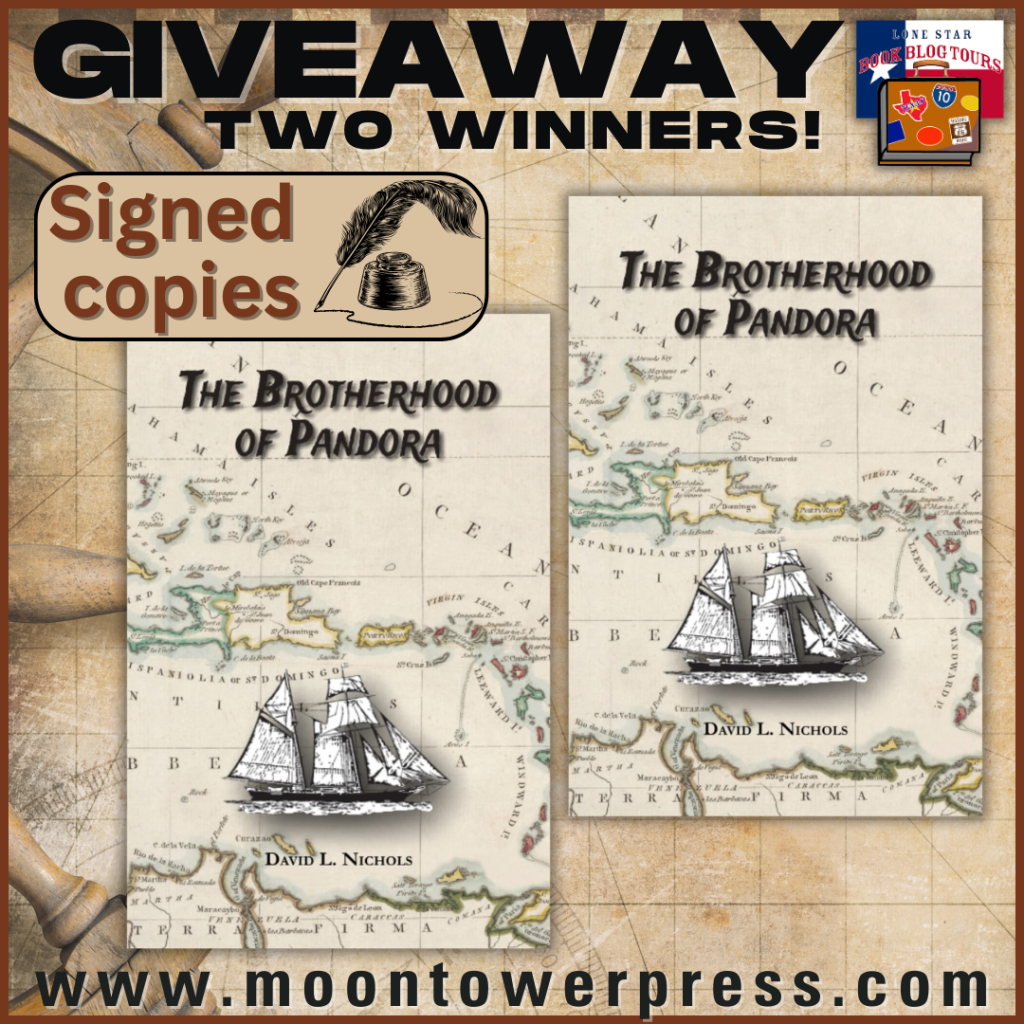 a Rafflecopter giveaway
_____________________________________________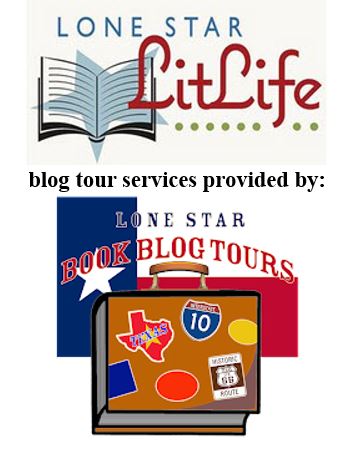 Related Content: