**** An Entertaining Hot Mess Review by Rox Burkey
Author Joy York expertly combines 1968, small-town southern Mississippi, and two cousins sharing a summer vacation. Lily, daughter to the sheriff, and Christi, her visiting cousin are of comparable age. Lily lives above the jail. She's cultivated a nosey nature with a record of taking her imagination to the highest levels. Christi is a little less affluent as well as risk-averse yet admires Lily's spunk.
The story moves forward with fun dialogue, rising suspense, and unexpected twists and turns. Lily and Christi are young teens with eyes on the boys, a thirst for adventure, and pushing the boundaries set by loving, protective parents. You get a sense early on of the history between these girls and the possibilities for their summer vacation.
"You ladies are up awful late tonight, aren't you?" he asked. "Hi, Curly," Lily answered.
"Not too late for when I have a sleepover. Curly, this is my cousin, Christi. Christi, this is Curly Sparks."
"Nice to meet you, Sir," I said.
"Pleasure's mine, Christi." He turned to Lily. "What are you up to tonight, Miss Lily? Nothing that's going to get me in trouble with your daddy, I hope."
"No, Curly, have you ever gotten in trouble because of me?"
"Let me see now…" he said, scratching his chin and rolling his eyes. "There's the time I let you take your Girl Scout Troop in the jail to show them what an empty cell looked like, and you closed the door on them, half scaring them out of their wits. Your daddy had parents calling him for a week. Then there was the time you stole my cigarettes, took the keys off my…."
This story is reminiscent of the Nancy Drew stories with more thrill. The girls become determined to prove a jailed man's innocence. As they follow the journey and clues, they learn more about each other, and their trust in one another builds. It is interesting to watch the preconceived notions of distant cousins who intermittently see one another shift and change as they work together.
The Bloody Shoe Affair is my first read of this author, but it won't be my last. It is witty and fun from start to finish. I recommend this fun read for teens and young adults who want a solid mystery with a sense of adventure.
About the Author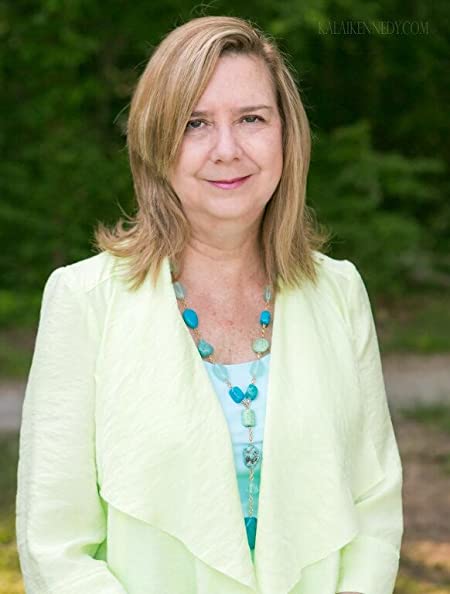 Joy York grew up in Alabama but has spent much of her adult life in the Midwest, currently living with her husband in Indiana with their two golden doodles, Jake and Bailey. Inspired by a family legacy of oral storytelling, she began creating stories and adventures for her son when he was growing up.
With encouragement from family and friends, she began to write them down. Her first book, The Bloody Shoe Affair: A daring and thrilling adventure with the jailer's daughter, a YA mystery, was published in 2015. Genuine Deceit, an adult suspense novel, is her second book. For more information, visit www.joyyork.com.
Website – https://www.joyyork.com/
Amazon – https://www.amazon.com/Joy-York/e/B094NX7H8Q/ref=dp_byline_cont_pop_ebooks_1
Related Content: